Viral chef Derek Wolf of Over the Fire Cooking has championed the art of cooking over an open flame. On his Instagram page and Youtube channel, he leans on his many years of experience to offer plenty of outdoor-friendly and imaginative recipes for even the most novice of cooks.
Whether you're a full-time RVer or a weekend warrior, cooking can be a challenge. Kitchen space, cooking equipment, and ingredients can feel limiting, making it hard to imagine preparing anything that adventures beyond hotdogs or hamburgers.
Recently Derek sat down with Good Sam RV Rentals and shared his affinity for the art of gaucho grilling, a kind of over-the-fire cooking, and how it's among his "favorite ways to cook." Derek says, "[since] a lot of the flavors are fresh and simple," it's easy to understand.
To better help you experience more flavor during your next outdoor meal, here's a breakdown of gaucho grilling at your campground, as well as one of Derek's go-to recipes.
What is gaucho grilling?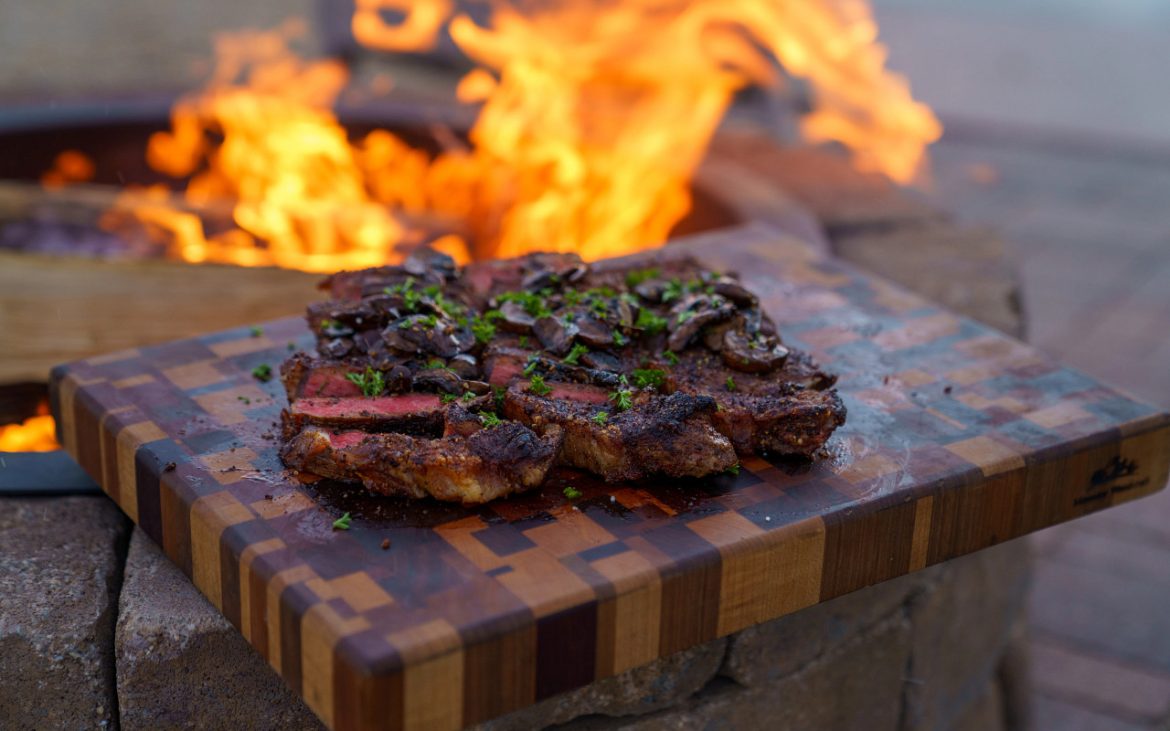 Originating out of South America, "gaucho" is a term referencing the cowboys and cattle herders of the plains, and gaucho grilling is a style of open-fire cooking based on beef and whatever other ingredients the gauchos had available to them.
With that, gaucho grilling entails large cuts of meat that are skewered, salted, and slowly cooked over an open fire (without touching the flame), effectively breaking down fat and opening up the flavor.
While Gaucho grilling has been around for ages, it's resurfaced in popularity thanks to renowned Argentine chef Francis Mallmann.
Francis, who had previously made a name for himself by preparing haute-French food, opened up to Food and Wine about how he grew disillusioned with the "pretentiousness of haute cuisine," and decided he wanted to embrace the way he'd seen gauchos cook while he grew up in Patagonia.
As a result, he embraced simple Argentine ingredients and wood fires, creating delicious and pragmatic meals while catching the attention of other cooks—including Derek, who has adopted the art form as a staple of his cooking style.
Keeping it simple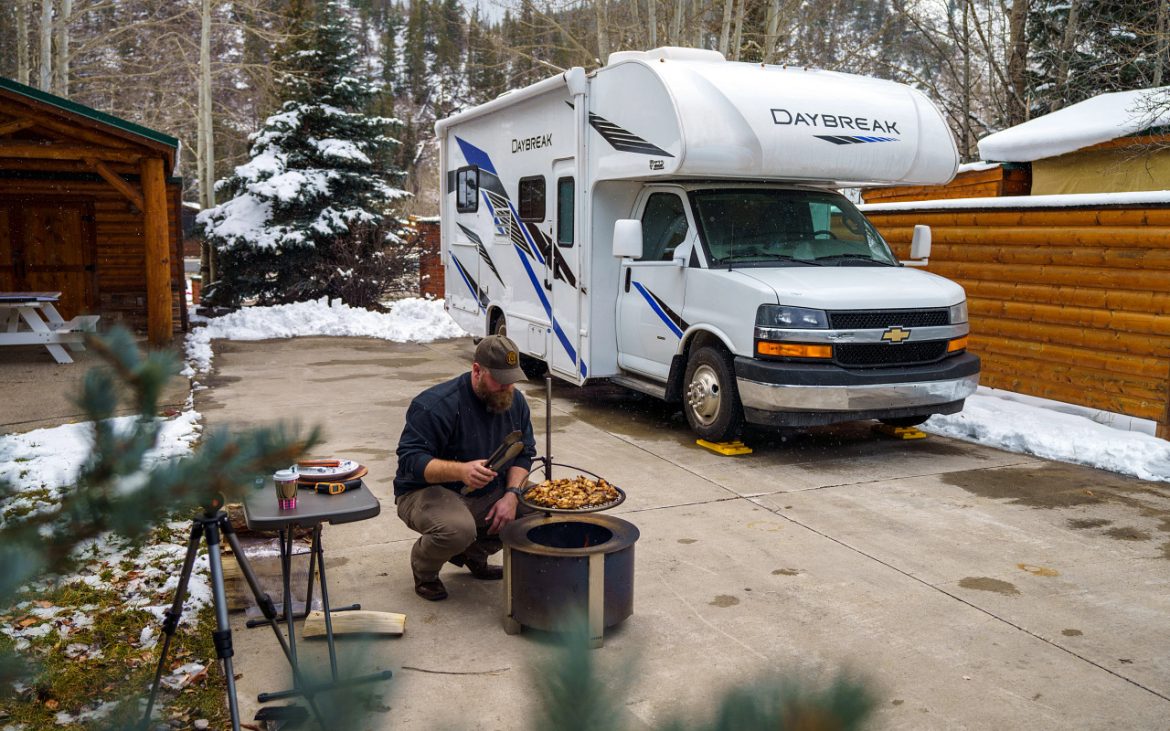 No matter what your camping setup is, part of gaucho grilling's appeal is found in its simple approach.
Derek explained that "you don't need a very expensive grill to make good food over a fire," so much as "a simple grill grate, cast iron skillet, and a basic understanding of flavor."
To get the most out of your gaucho experience, start with a wood-based fire (in order to augment the taste and replace any rubs you might otherwise need) and then heat up your coals for 10 to 15 minutes.
Keeping in line with the Argentine cowboys of old, your base ingredients will center around tender, grass-fed cuts of beef, including churrasco (skirt steak), lomo (fillet), and Asado (ribs).
As a general rule, you'll want cuts of meat where the fat marbles and can melt as a means of releasing more flavor. Because the meat itself is already so flavorful, you'll also want to keep the ingredients to a minimum, adding no more than a pinch of sea salt, fresh pepper, and olive oil.
Once you've heated your coals and prepared your ingredients, you'll want to cook your meat slowly on a low heat ("low and slow")—allowing the fat to take its time melting and expanding the flavor. Also make sure your meat never touches open flames, as direct contact with fire can lead to bitter and burnt flavor (also known as "over-carbonization").
After the steak makes contact with the grill, leave it alone and let it build a nice crust. Then flip over the meat after a few minutes, and let it cook for a few minutes more before pulling it off.
From here, you'll let the meat cool for a few minutes, and then you'll want to cut against the grain, serve, and enjoy.
Watch Derek Cook Skirt Stake with Chimichurri
Skirt Steak with Chimichurri Recipe
When asked about his all-time favorite dish, Derek said it "has to be the skirt steak with chimichurrii" because it's not very complicated, and it "has everything you want: savory-charred meat, salt, and a tangy sour sauce."
In terms of campsite grilling, Derek says " skirt steak is king…[because] you can make it super easy, quick, and right in your RV."
If you're looking for a new way to spice up dinner while camping, he was gracious enough to share the recipe from his blog.
Ingredients
2 lbs of skirt steak
1 tsp of sea salt
1/2 tsp fresh pepper
1/4 cup of olive oil
Chimichurri

1/2 cup parsley chopped
1/2 cup chopped onion
1 tsp minced garlic
1 tsp sea salt
3/4 tsp fresh pepper
3/4 cup olive oil
1/4 cup red wine vinegar
1/2 serrano pepper finely chopped
The post Over the Fire Cooking: Gaucho Grilling appeared first on Good Sam Camping Blog.