Commuting to work is already a feat within itself, so when you have to add in hot weather because of the summer and throw together an office outfit, the feat becomes slightly more taxing. The answer? A picture-perfect commuting dress. Say goodbye to the days when you're staring at your closet in the mornings with the fan on full-blast trying to find a pair of pants you won't sweat through, and say hello to the summer work dress.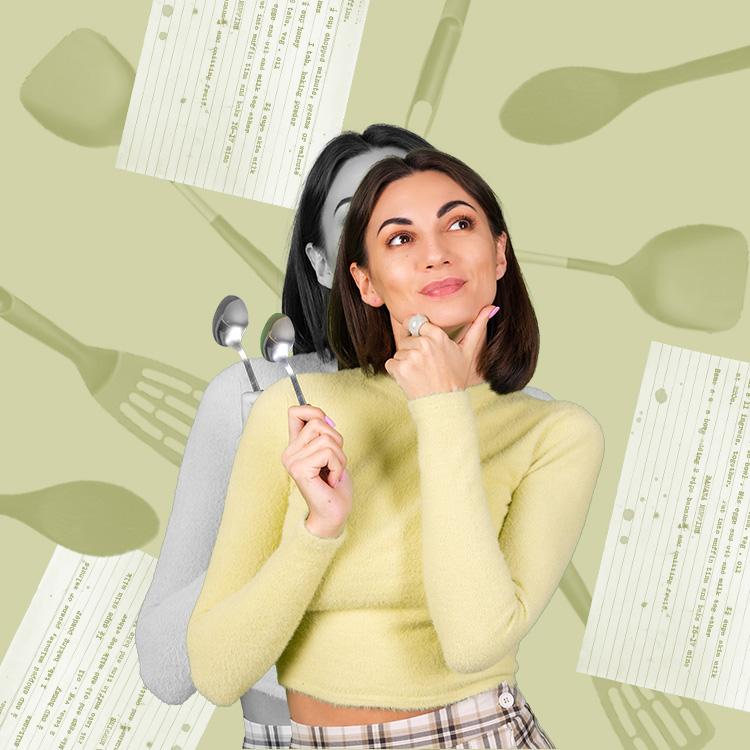 high in protein, good for gut health, and anti-inflammatory? yes, please!
Wearing a dress to the office is an easy answer to any summer-fashion emergency. You're tired of wearing the same tee and pants combo? Wear a dress. Are you sweating through your cardigan when you reach your office's door? Wear a dress. You're running out of time before you have to head out the door? Wear a dress!
Work dresses are the most practical item to wear to the office during the summer because of their versatility. You can dress them up with a linen blazer and flats or down with a denim jacket and sneakers, and you're outfit is still cute enough for post-work drinks or errands. If you're ready to add dresses to commute to work into your wardrobe this summer, keep reading for our office-approved recommendations.
Our favorite work-appropriate dresses
A sleeveless dress
If your work permits it, a sleeveless dress is your best option to wear during those sweltering summer days. Better yet, if your office air conditioning is always blasting, a sleeveless dress is ideal to throw a cardigan or blazer over with ease to take you from commute to your desk. 
A tiered dress
If you play your cards right, you can pass off any of your go-to summer dresses as a work dress—tiered dresses included. Wear your tiered dress to the office with a pair of ballet flats or loafers, and make it your own with statement earrings or a headband (it'll keep your hair out of your face—the last thing you want when it's boiling hot).
A shirt dress
The T-shirt dress has stood the test of time and only seems to get better with age. Keep your look business-casual and wear your T-shirt dress to the office with sandals and a work-tote (or the ludicrously capacious bag of your choosing). Comfort is key with this option.
A linen dress
If there was a fabric of the summer, it's linen. Easy, breezy, and comfortable, I'm not sure I want to wear any other fabric when the temps get above 80. Linen dresses are easy to move in and extremely versatile when it comes to styling. Having a few linen dresses in your closet can ensure you have an outfit ready to go both for your upcoming beach trips and office days alike.
A buttoned dress
Nothing screams "office wear" quite like the dress version of your favorite button-up. You can opt for a short or midi version, and play with the texture you choose (though of course we're partial to linen). Trust us: You'll never regret adding a buttoned dress to your warm weather work outfit rotation. 
A collared dress
Collared dresses offer an added sense of sophistication to your work 'fit and are guaranteed to make you feel like you can absolutely conquer the world (which make them perfect for a day you know you have a big meeting). If you're feeling fancy, throw on a pair of heeled sandals or mules to play into the office look. 
A midi dress
If you're looking to romanticize your life on the way to work this summer, put on a midi dress. You won't be able to help but feel like the main character as you walk into your building with the long skirt of your midi dress billowing around you (and on your commute, à la the famous Devil Wears Prada montage). If you're feeling extra, a maxi dress can work for the office, too.
41 work dresses you need this summer
Sleeveless work dresses
Sleeveless dresses with a high neck are popping up everywhere, in part due to Sofia Richie's pre-wedding Chanel look that broke the internet. The high neckline combined with the A-line fit make them an office no-brainer. They also happen to embody the quiet luxury trend that we can't get enough of these days. If you're looking to make it feel even more business-casual, opt for loafers as your shoe choice, and throw a blazer over your shoulders once you get to the office.
Short work dresses
As long as they aren't too short (we like to live by the fingertip-length rule when it comes to office hem lengths,) your short dresses can totally work for the office. You can dress it up a bit with a blazer and flats, or if your office errs on the more casual side, opt for sneakers and a cardigan instead. For the days that you're dreading even leaving the house because it's so hot out, a short dress is your best bet.
Collared and buttoned work dresses
If your office dress code is business-casual, collared and button-up dresses are your best option. They naturally give a sophisticated, work-ready vibe, without anyone registering that you cheated the system and threw on a one-and-done look for your office OOTD. These are the types of dresses that are worth adding to your workwear arsenal for days with big meetings, important presentations, and even future interviews. If you're looking for one that's really foolproof, a black button-up dress will never steer you wrong.
Midi work dresses
If you're looking for a work dress with some extra comfort or coverage, opt for a midi dress. You'll stay cool since you're foregoing pants, but won't have to worry about the length being office-appropriate (or any unexpected gusts of wind that might happen on your commute). The best part of opting for a midi dress is that many will still be wearable in the cooler months with the addition of your favorite jacket and booties. They're the year-round office attire that's the gift that'll keep on giving. 
A guide to office dress codes
Not sure what your office dress code entails? Here's a guide to what's appropriate for each of the major dress codes. Not sure of your office's dress code? Never hesitate to reach out to HR to confirm, or take a cue from what the veteran employees at your office are wearing day-to-day.
Business professional
If you work in a more traditional work setting—like finance, law, or business—you might have a business professional dress code. This is likely the most formal dress code you'll see, with pieces like pants suits, blazers, and button-down shirts being the main players. You'll likely want to stick to more muted, neutral colors in your workwear, too. If this is your office dress code, reach out to your HR or boss about whether or not a dress is acceptable attire for your workplace.
Business casual
Business casual is likely the office dress code you've heard the most, but ironically, can also be the most confusing. Business casual attire is still visibly professional, but with a more comfortable emphasis than business professional. You have the freedom to mix things up a bit, but should stick to pieces like button-ups, trousers, and office-friendly blouses. If you're looking to wear a dress to a business-casual office, we recommend investing in black, midi, or button-up work dresses.
Casual
If your office dress code is casual, you have the most freedom of the bunch, but still within reason. Jeans are acceptable for casual office dress, but you might want to steer clear of ultra-baggy or distressed versions for optics' sake. More casual work dresses will be fair game here, including white linen numbers, shorter dresses, and even trendy ones (hello, puff sleeves!).
The post The Best Outfit to Wear to Work When Your Commute is Hot AF appeared first on The Everygirl.