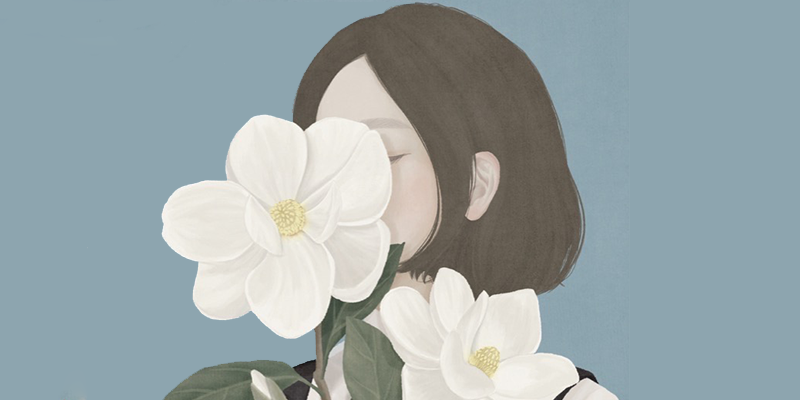 May is Asian American Pacific Islander Heritage Month! You know what that means: an AAPIHM reading list. (NB: These are books that should be read/savored/returned to all year long.) I have asked a few trusty independent booksellers to recommend their favorite books by AAPI writers. They did not disappoint. Big love for the good people at Yu & Me Books (NY), Book Club Bar (NY), Loyalty (MD and DC), Wild Geese Bookshop (IN), Green Apple Books (CA), and Books Are Magic (NY) for this stellar reading list that spans time, continent, genre, and language of origin.
Although the past few years have not been easy—particularly for our community—it's heartening to see the incredible work that folks are churning out. In some ways, this list is a testament to our resilience.
*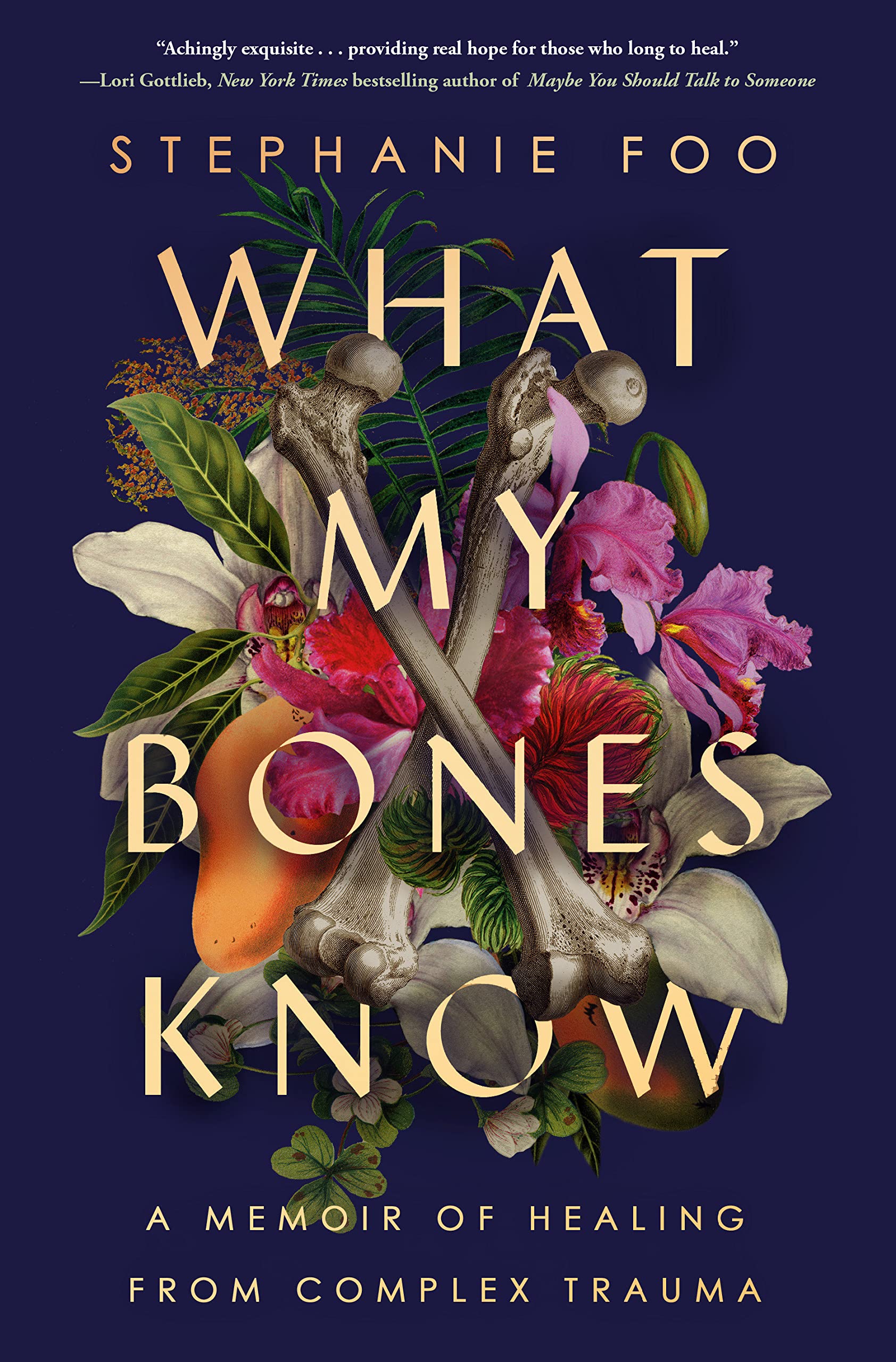 Stephanie Foo, What My Bones Know
This continues to be my favorite book of the year. The prose, laughter, honesty, and research it took to write this beautiful memoir has continued to stick with me long after I finished the book. I will sometimes take the subway or walk around and randomly think of passages I read. It has helped me gain a better understanding with the women in my family throughout the generations and has given me the space to accept myself. It's an incredible non-linear and realistic way to showcase grief, loss, and self love. It will continue to be one of my favorite books of all time!
–Lucy Yu, Yu & Me Books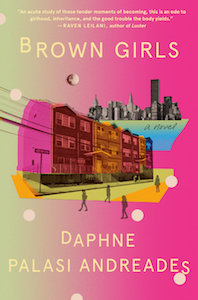 Daphne Palasi Andreades, Brown Girls
In her debut novel, Brown Girls, Daphne Palasi Andreades delivers a series of blue-flame vignettes told by the daughters of Queens immigrants who sing the borough electric. From the opening sentence, Andreades masterfully utilizes the inclusive, first-person plural form "we," a distinct ensemble of voices that create an intimate portrait of the girls' households and classrooms, their friendships and relationships, their hopes and dreams.
Most impressive is how vividly Andreades depicts the overwhelming pressures (and excitement) of girlhood—brown girlhood, that is. As the characters come of age, they take the reader on an exhilarating ride through "the dregs of Queens," where they are bound together via an endless patchwork of diverse backgrounds, stories and senses-rich experiences. A native of Queens and child of Filipino parents myself, Andreades beautifully underscores the nuances of first-generation immigrant life. Not only is Brown Girls a book that is rare and special: it's urgent.
—Alessandro Romero, Book Club Bar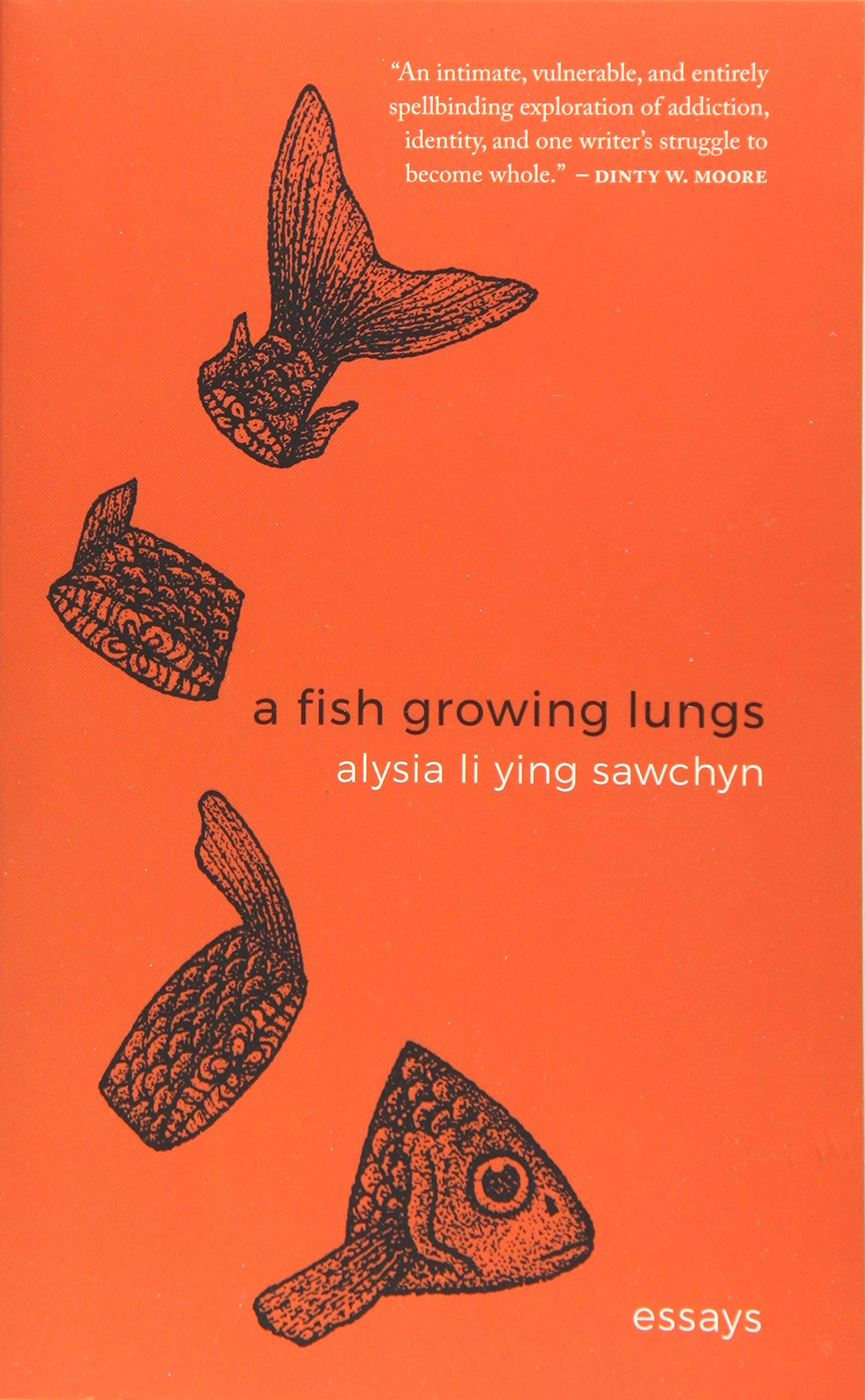 Alysia Li Ying Sawchyn, A Fish Growing Lungs
Can you feel like you still know your true self after seven years of taking a pharmacopeia's worth of pills for a condition you never even had? Alysia Li Ying Sawchyn's readable collection of essays, A Fish Growing Lungs, synthesizes how we think about medicine, addiction, therapy, and judgmental bookstore shoppers. In Sawchyn's hands, the heavy subject matter never veers bleak (often due to the playful formatting and arrangement of the essays themselves).
Grounded like hopeful seedlings, Sawchyn details her surroundings nimbly: her sections devoted to Florida fully capture the schismatic reality of living somewhere at once so idyllic and purgatorial, and her reverence for Tampa's only gay/goth/industrial/medieval nightclub will have you yearning for release on the dance floor. Brave, brief, and singular in its honesty, Sawchyn's A Fish Growing Lungs is an optimistic exploration on the search for authenticity in unlikely circumstances and unexpected places.
–Mathuson Anthony, Book Club Bar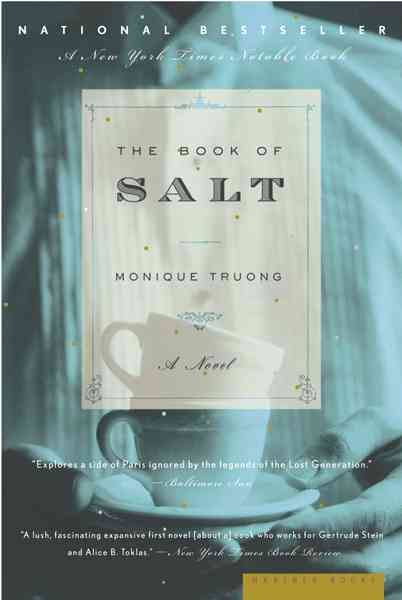 Monique Truong, The Book of Salt
Monique Truong's The Book of Salt is one of those novels I've been "selling" since long before I became a bookseller—it is perfect for readers of historical fiction, for foodies, for fans of Paris and the Lost Generation, for those interested in queer narratives and post-colonial immigrant stories alike. The novel is narrated by Bình, a Vietnamese emigre to Paris who works as a live-in cook to Gertrude Stein and Alice B. Toklas at their famed house on 27 rue de Fleurus. (Though the pair did have a Vietnamese cook for a time, little is known about him, and Truong brings the mystery of who he might have been fully to life with achingly beautiful prose.)
We meet Bình in 1934, as he accompanies Stein and Toklas to the ship that will return the pair to America, and the entire story—from Bình's history as the shy youngest son of a devout Catholic Vietnamese family, disgraced and cast out after his love affair with another man is discovered, to his time as a cook abroad freighter ships, to his work in various kitchens across Paris before finding a permanent position, and a kind of home, with Stein and Toklas—unfolds during this journey. Truong is a genius at crafting precise sensory detail, and The Book of Salt is evocative and visceral and heart-breaking in all the best ways.
–Liv Stratman, Book Club Bar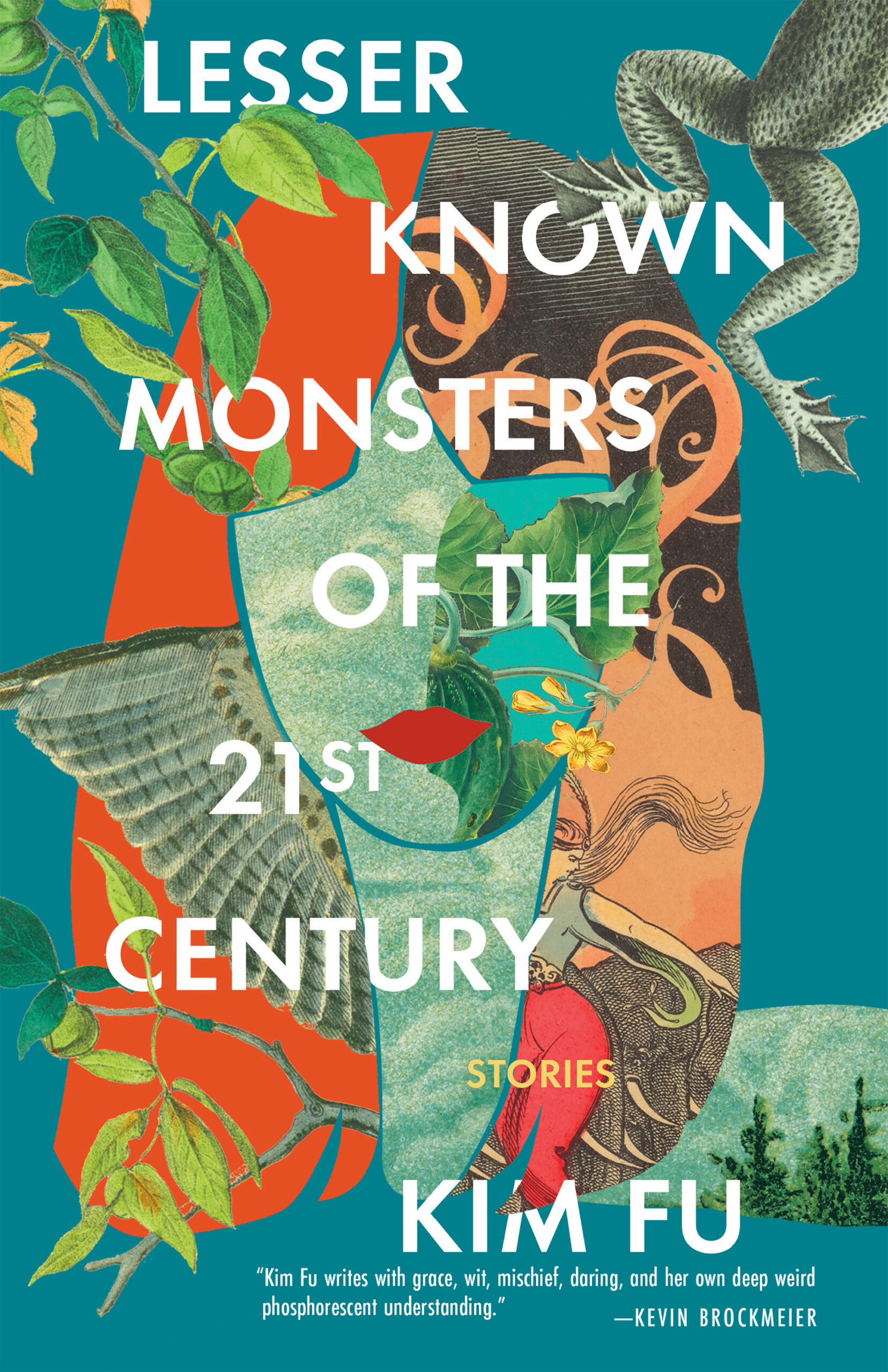 Kim Fu, Lesser Known Monsters of the 21st Century
Kim Fu's Lesser Known Monsters of the 21st Century is a delightfully weird and wonderful short story collection. With elements of sci-fi, horror, and magical realism, these stories exist in that state of lucid dreaming, where the distinction between fantasy and reality doesn't quite make sense. Or, as the narrator in "Liddy, First to Fly" says, "The realm of pretend had only just closed its doors to us, and light still leaked through around the edges." Unsettling, haunting, and strangely seductive, you will not be able to look away from Fu's precise yet lyrical writing. Fans of Black Mirror, Aimee Bender's The Girl in the Flammable Skirt, or Samantha Schweblin's Fever Dream will love this memorable and utterly unique collection.
–Christine Bollow, Loyalty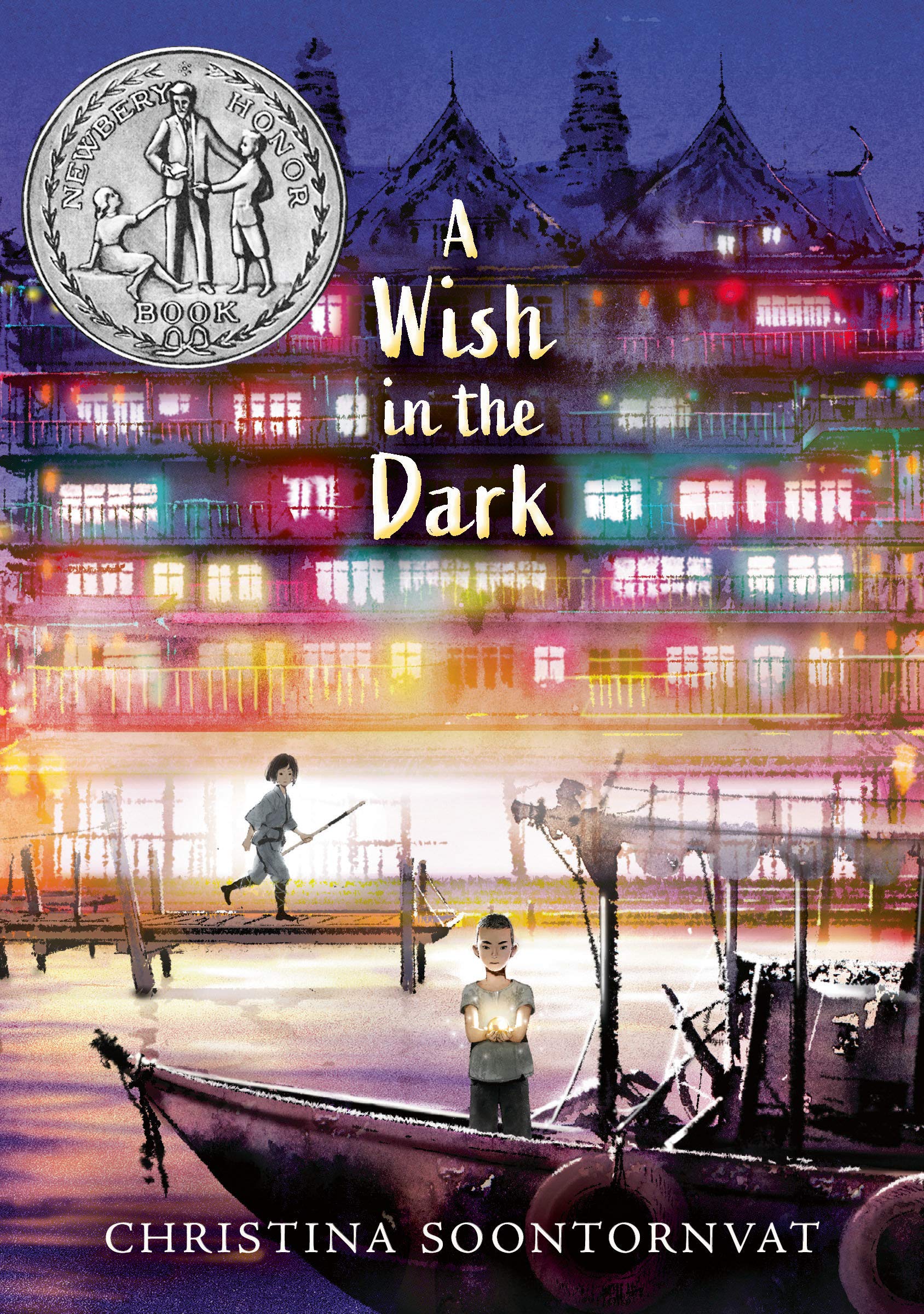 Christina Soontornvat, A Wish in the Dark
As a musical theater nerd, I was instantly hooked on the premise of A Wish in the Dark—a twist on the Les Misérables story set in a fantasy world inspired by Thai culture; what's not to like about that? Absolutely nothing, as it turns out—I love this book with my whole heart. This captivating middle grade novel takes place in a richly imagined magical world, yet it's laced with real world issues like inequality, poverty, and juvenile incarceration without ever feeling like it's Teaching a Lesson.
Impassioned protagonists Pong and Nok bear resemblance to familiar Les Miz characters, but have backstories, personalities, and charm that's entirely their own. Readers of any age will find themselves gripped by Soontornvat's world-building, storytelling, and clear, lovely prose, and I promise you'll join me in standing up and cheering for these plucky youngsters as they risk everything in a brave attempt to rectify injustice in their society.
–Amy Andrews, Loyalty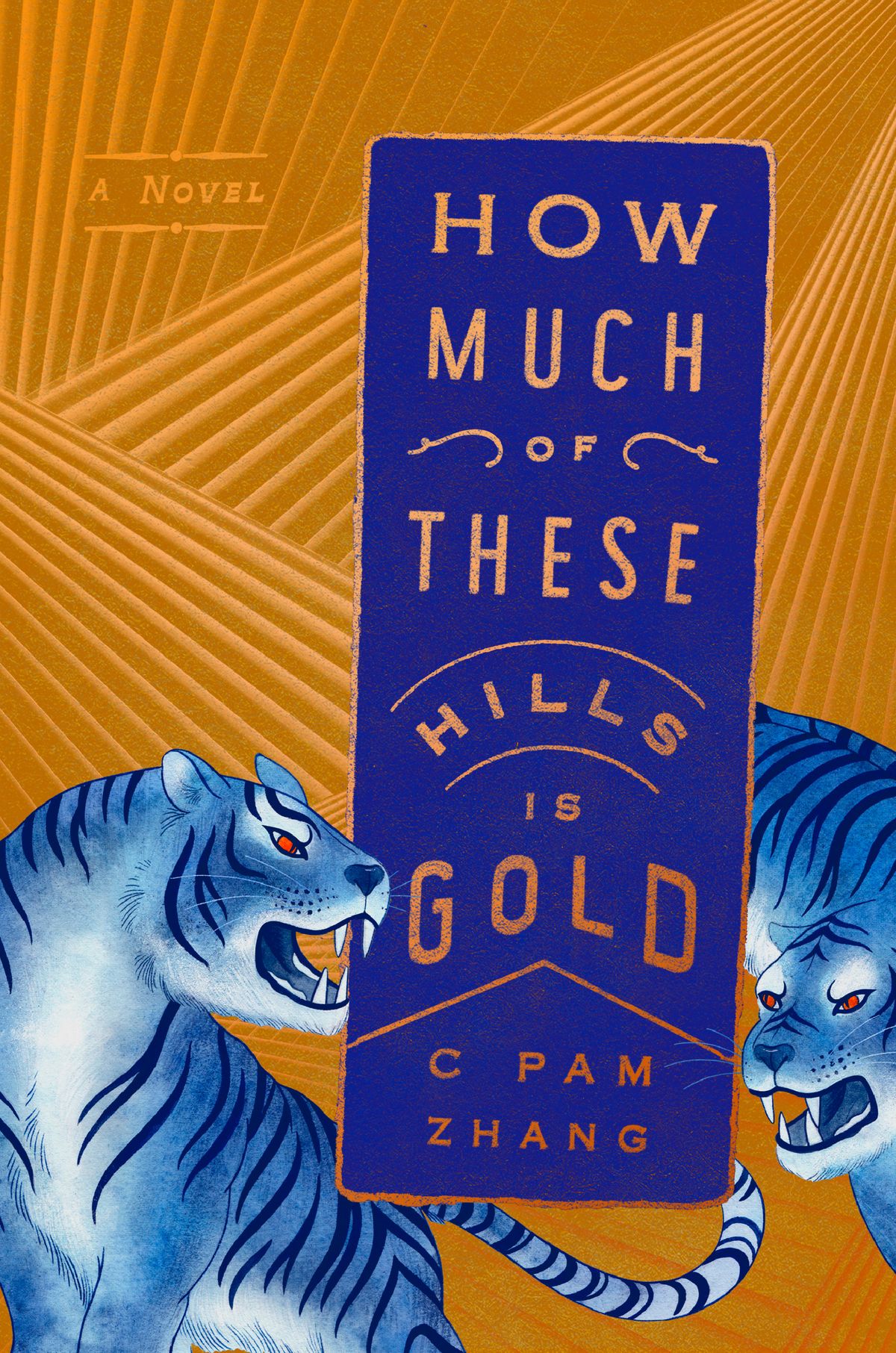 C. Pam Zhang, How Much of These Hills is Gold
Children of immigrants will feel seen in How Much of These Hills is Gold. Zhang's powerful storytelling—with raw and graphic imagery—details the struggles of the Gold Rush. Through the adventures of two siblings in the wild west, Zhang layers on themes of colonization and land ownership, tension between dreamers and pragmatics, and identity and the limits of shaping your own fate. On the surface, How Much of These Hills is Gold is an immigrant story of survival, belonging, and grappling with family history and secrets. At its core, this magical story is about resistance and defiance against white normativity and dominance in an unrelenting world.
–Jaclyn Dean, Loyalty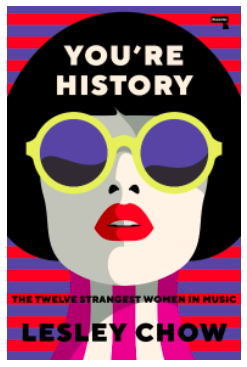 Lesley Chow, You're History
Prolific film critic Lesley Chow turns her astute ear and eye to pop music in this staggering collection of music criticism. Choosing to examine pop music and some of the women in pop who strike her as "strange," Chow completely turns music criticism's historic disdain for pop music on its head by illuminating, layer by layer, the genius of artists such as Janet Jackson, Kate Bush, and TLC to name a few. Written in clear, beautiful language, Chow's You're History is a must-read for any fan of music.
–Malik Thompson, Loyalty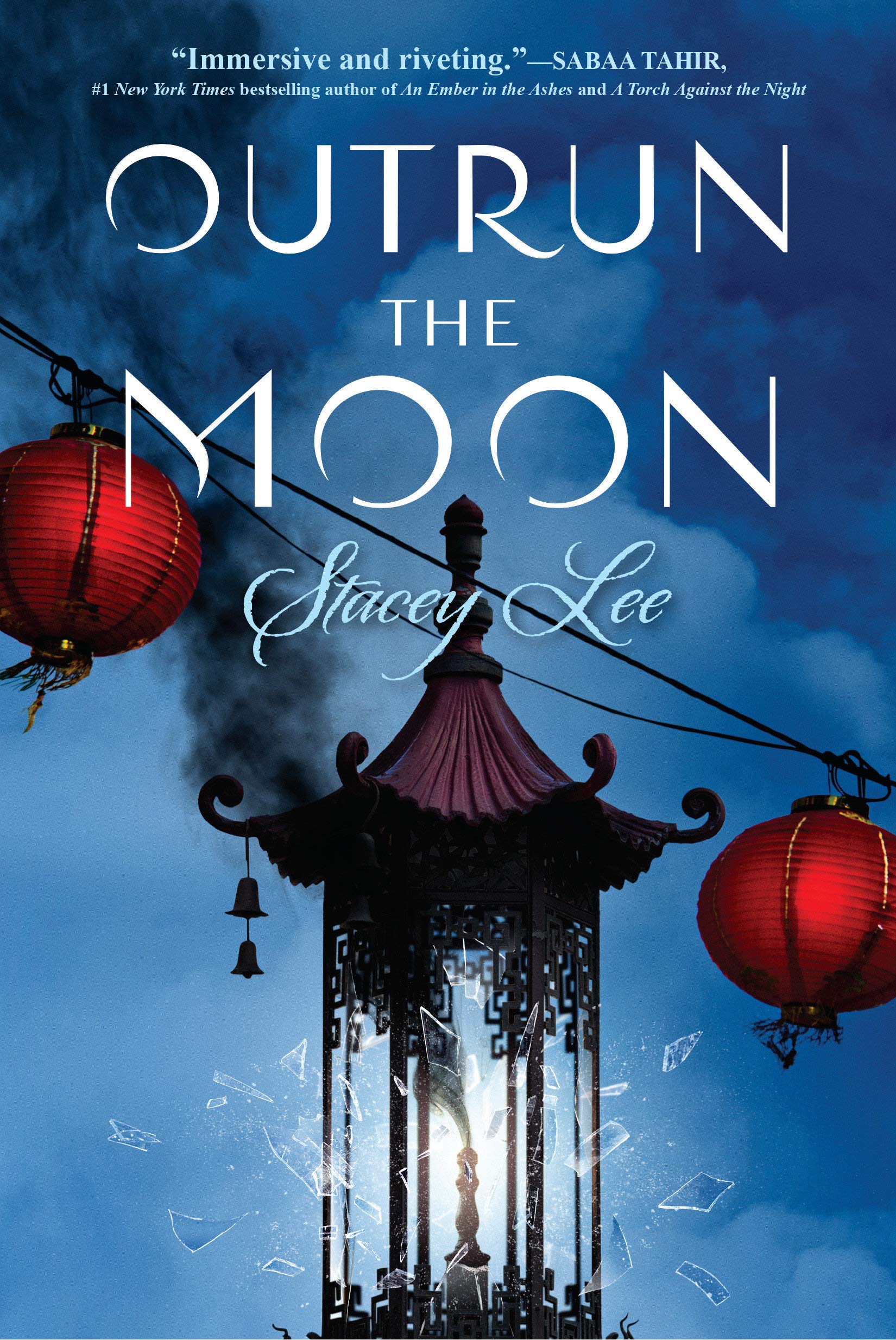 Stacey Lee, Outrun the Moon
My three children are hapa, so I'm always looking for more representation of Chinese and Asian characters in YA. Stacey Lee is one of the best historical fiction writers in YA, and Outrun the Moon is a devastatingly beautiful novel. Set during the 1906 San Francisco earthquake, the story follows the fierce and fabulous Mercy Wong, who poses as a Chinese heiress for a spot at an elite private school for girls—and then must step up to help her privileged classmates when the earthquake leaves them homeless and traumatized. Mercy is enough reason to read the book, but the story also boasts well-researched historical and cultural details about San Francisco, particularly its Chinatown, funny and kind supporting characters, and a lovely romance. A must-read for any historical fiction fan.
–Sandie Angulo Chen, Loyalty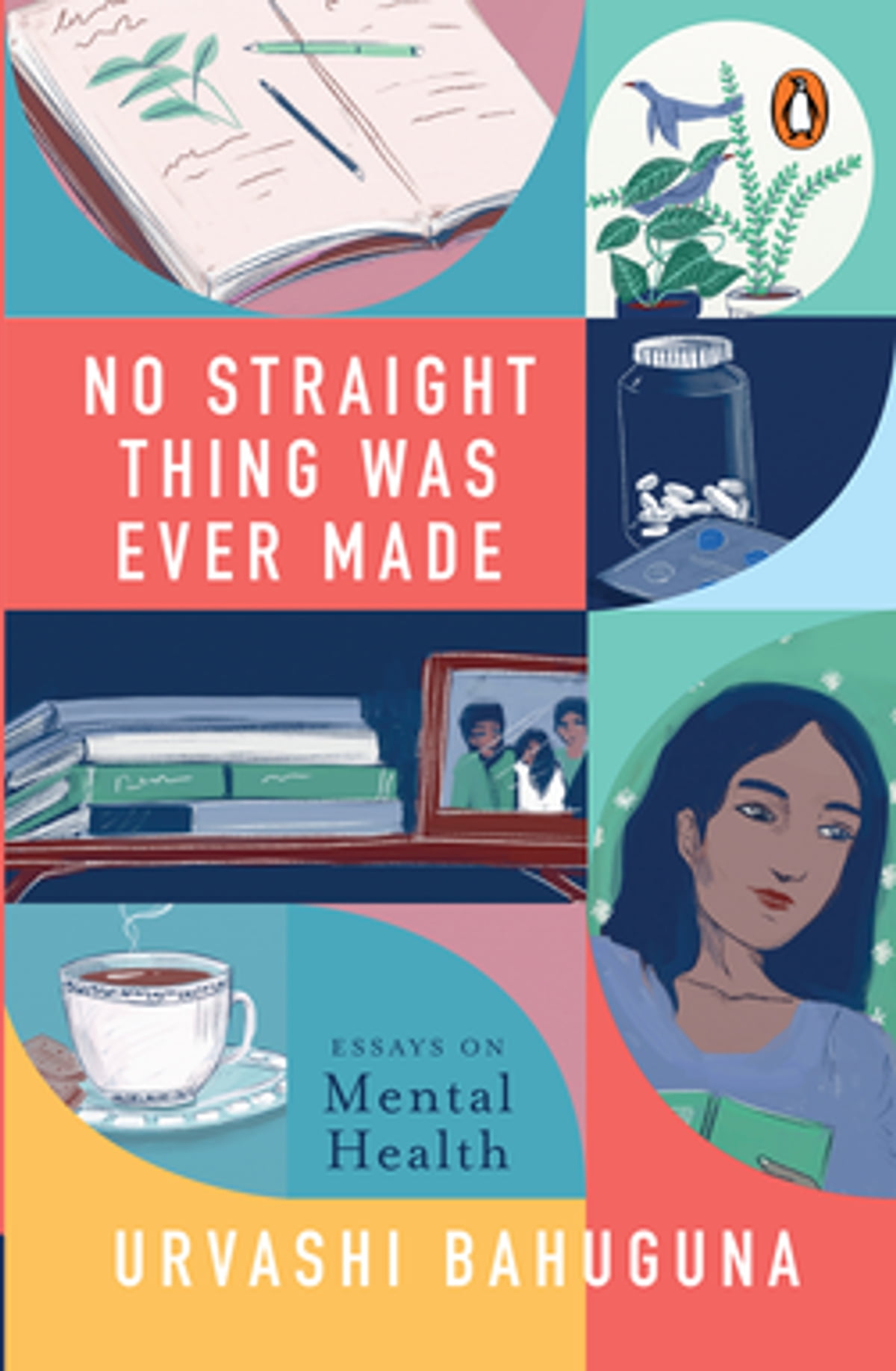 Urvashi Bahugunais, No Straight Thing Was Ever Made
No Straight Thing Was Ever Made by Urvashi Bahugunais a heartbreakingly honest depiction of how mental health can consume any given moment or experience. For those of us who struggle, it is painfully relatable, but for those who love someone with mental illness, these essays can give invaluable perspective. The author's account of her eternal battle and how it presents to those around her is as beautifully written as it is painful to watch unfold. The ups and downs of mental illness are hard to explain to someone who doesn't relate and never simple or the same from person to person, but Bahuguna has put it on paper in a way that made me shout "Yes! That's exactly it!" every few pages.
–Amani Jackson, Loyalty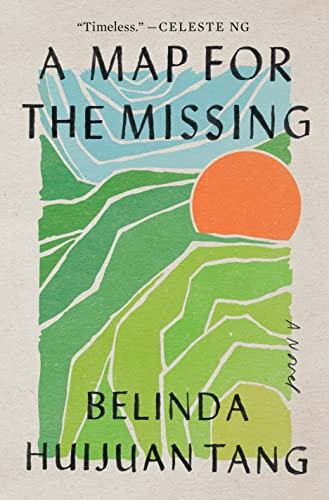 Belinda Huijuan Tang, A Map for the Missing
A Map for the Missing by Belinda Huijuan Tang (Penguin Press) releases on August 9th and is definitely one to go ahead and pre-order. It is one of the best novels I have read in a long time about leaving and returning home, the mysteries of our families and how to reconcile what we choose and what we don't when our desires are contradictory. It is a powerful, yet quietly told story. I was very surprised this is the author's first novel.
–Tiffany Phillips, Wild Geese Bookshop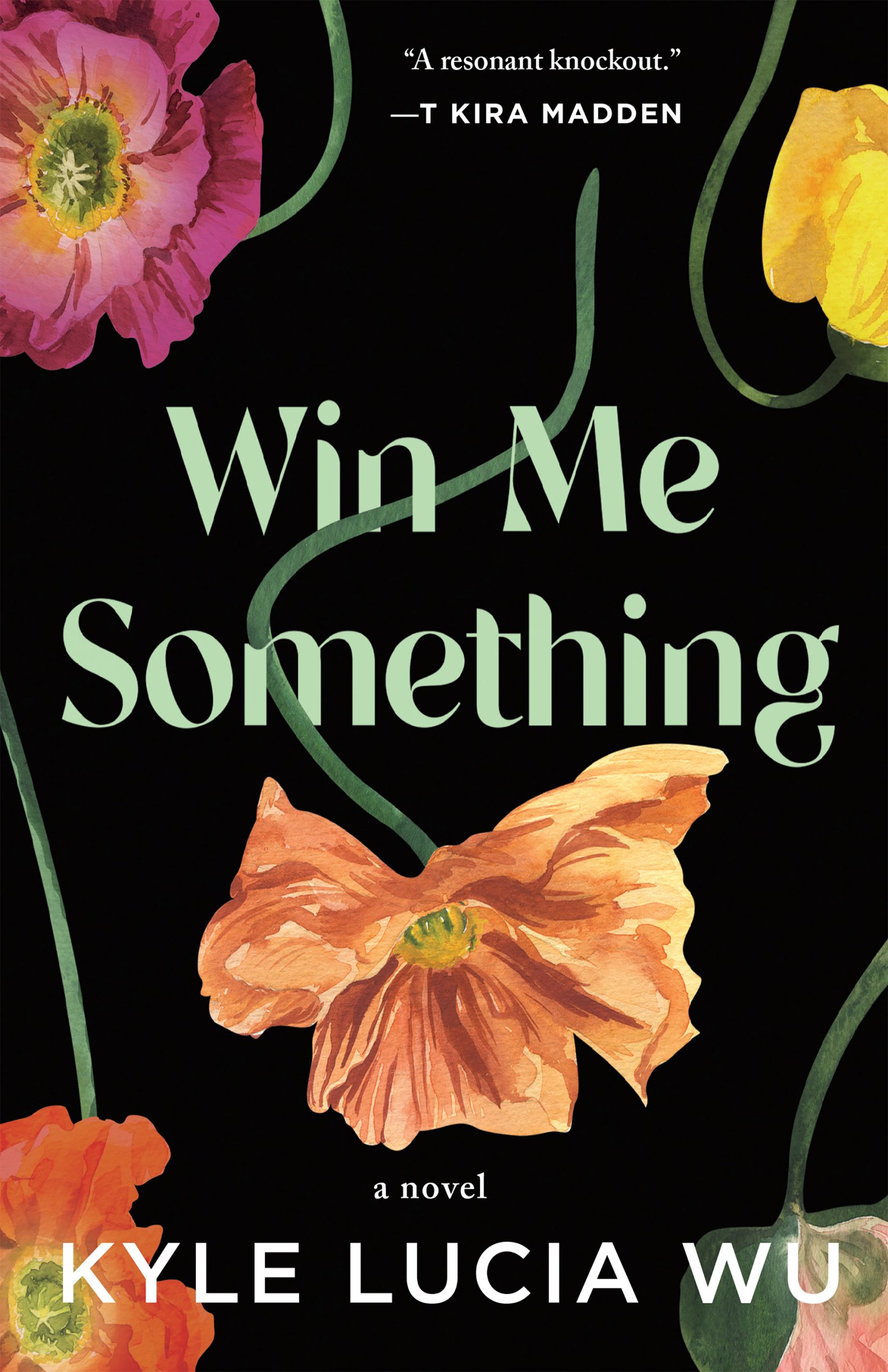 Kyle Lucia Wu, Win Me Something
This smart debut throbs with the ache of feeling like one doesn't belong—about a biracial woman who works as a nanny, Wu's sharp and clear prose explores what it means to be part of a family.
–Emma, Books Are Magic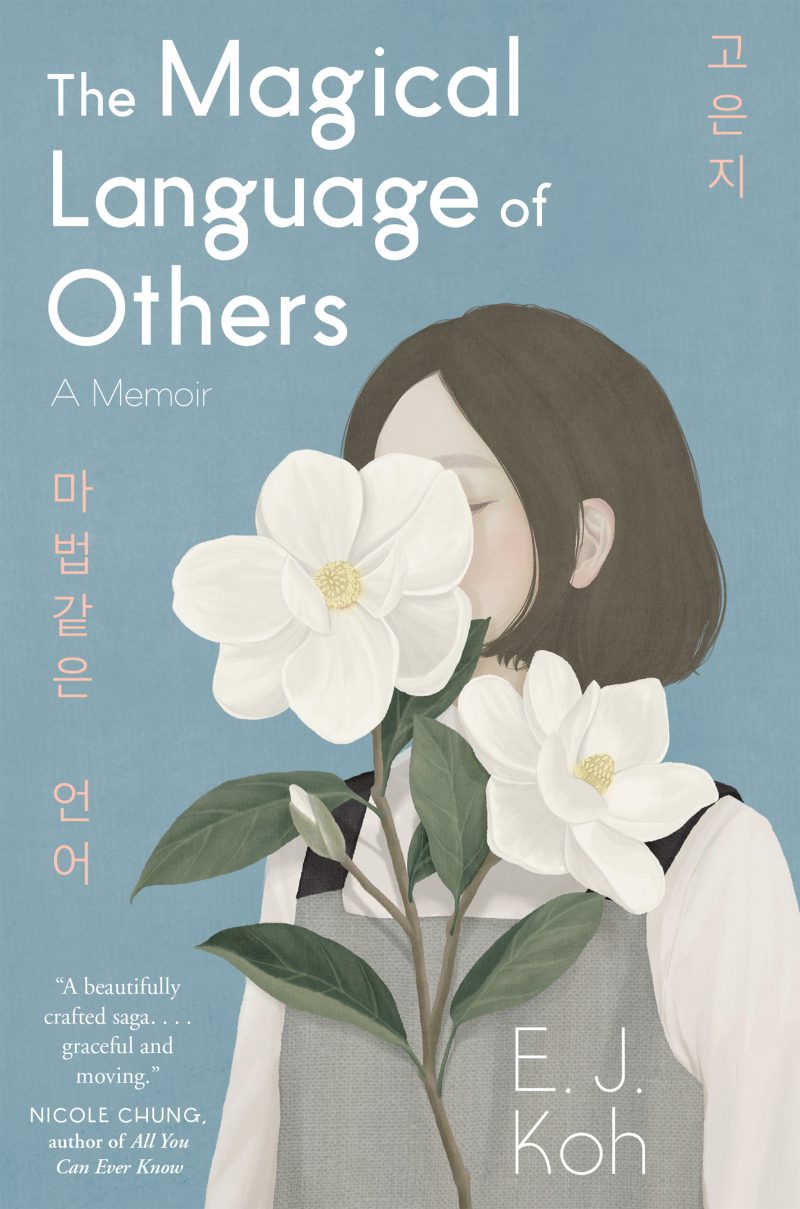 E.J. Koh, The Magical Language of Others
Fifteen year old Eun Ji's world is turned upside down when her parents leave her and her brother to live in California while they return to Korea for work. Her mother begins writing letters in Korean, which Eun Ji only really begins to understand years later as she tries to translate them in an attempt to better understand her mother, her family, and why her parents decided to leave their children on the opposite side of the world. This is a powerful story of familial love, heartache, and forgiveness, that acknowledges how feeble language can be when trying to articulate the depths of our emotions, yet blooms in the understanding that we try anyway.
–Colleen, Books Are Magic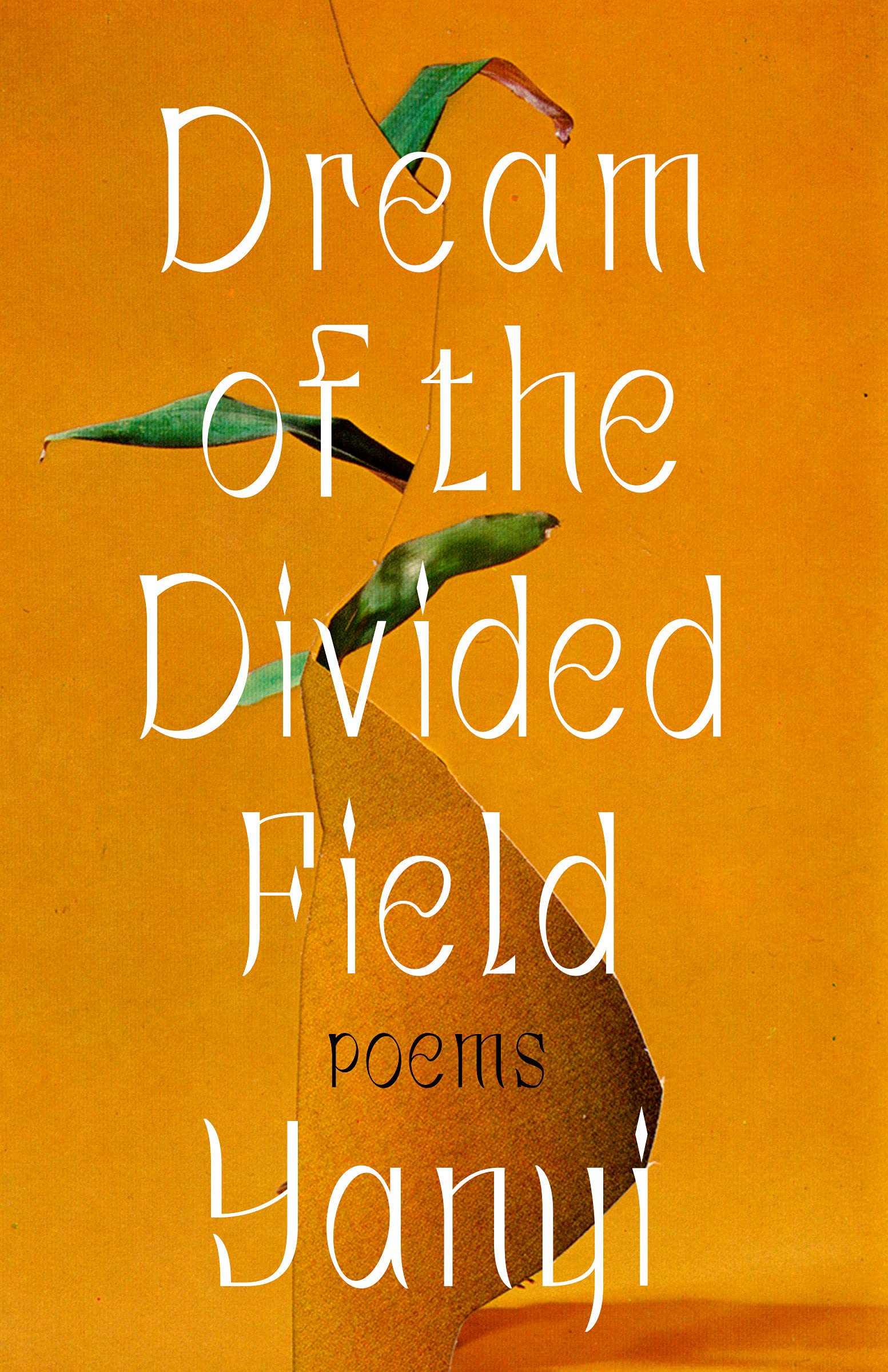 Yanyi, Dream of the Divided Field
In the way that bright lights hurt tired eyes, these poems carve from their raw material an aching tenderness of similarly piercing quality. They occupy the dreamlike space where memories dwell, where hopes and reveries reside as well. Dealing in the duality, and often cyclicality, of death and (re)birth, past and future, visibility and invisibility—and all the beauty and violence that falls in between these two moving points—Yanyi, with his razor-sharp lyricism, sculpts skin-like truths within the marble of the page.
–Serena, Books Are Magic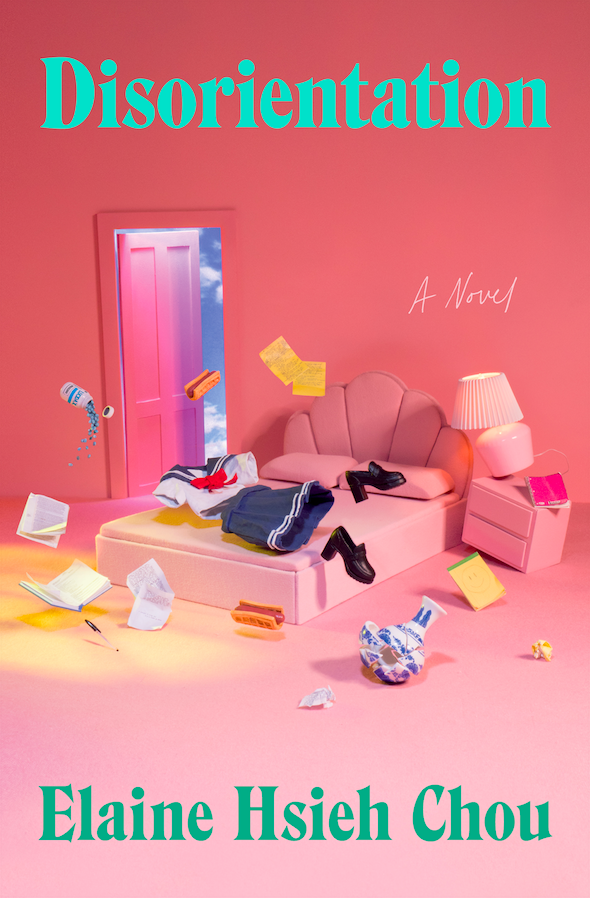 Elaine Hsieh Chou, Disorientation
This novel is biting, hilarious, a little sad, and truly wild from start to finish. It has twist after twist and I found it truly hard to put down! Ingrid is an unlikely and flawed hero who you can't help but root for, and this book's exploration of being Asian American (and an academic) is so wonderfully honest. Come for the incredible cover, stay for the fantastic content.
–Jacs, Books Are Magic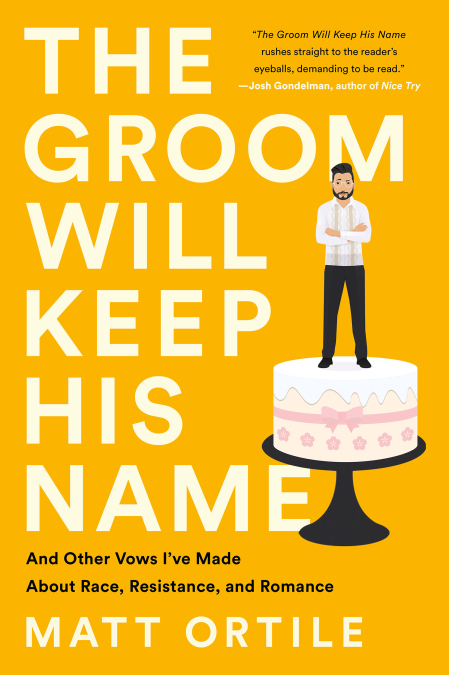 Matt Ortile, The Groom Will Keep His Name
The Groom Will Keep His Name is absolutely THE BOOK—as in, the book I want all of my friends to read ASAP, and quite possibly my favorite essay collection! Matt Ortile's writing is full of brilliant and witty and sensual commentary on being gay, being Filipino, being an immigrant, the city of New York as aspirational, the process of decolonizing identity and the American Dream, and navigating a multitude of identities in various spaces. There are essays here that feel especially relevant in this specific cultural moment, particularly the one about how we relate to history by rewriting and sanitizing it, but every essay touched me. This is a collection of essays but also a wildly smart and sharp manifesto. I cannot more highly recommend!
–Julia, Books Are Magic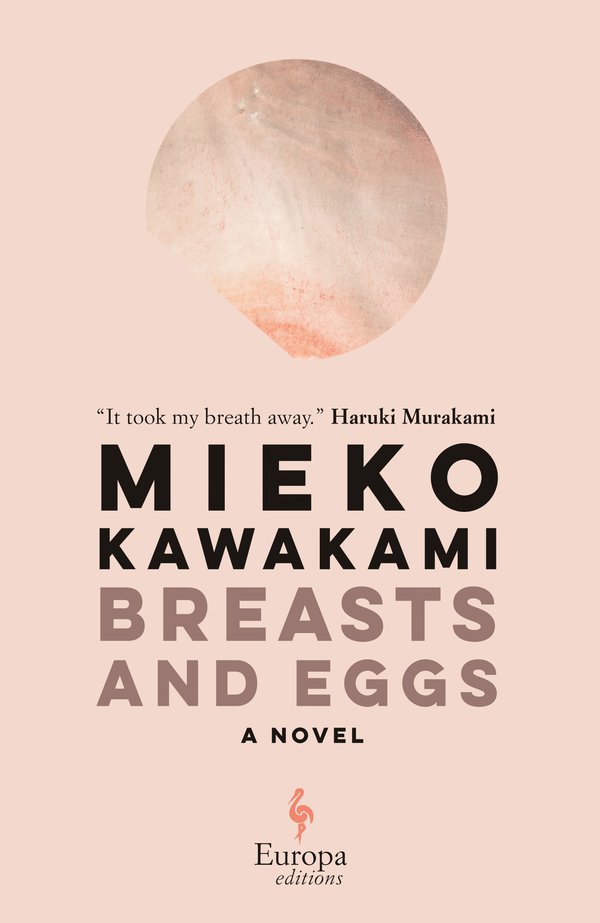 Mieko Kawakami, tr. Sam Bett and David Boyd, Breasts and Eggs
By luck, I was given a copy because it was damaged and couldn't be sold at the store. It was one of those reads that immediately absorbed me; in the end I self-declared it a feminist masterpiece. Originally it was published as a novella, then adapted to a novel because of the immense recognition it received in Japan. What I love about it, and from what I gather from other readers too, is that it so painstakingly encompasses womanhood.
Breasts and Eggs takes three related women who are each transfixed or even obsessed with a different part of their own womanhood: fertility, body image, and puberty. What Kawakami does so well is have an unbiased opinion throughout her storytelling. She doesn't judge a woman for wanting breast implants or unconventionally seeking out artificial pregnancy. If we could integrate Kawakami's thinking on women into our daily lives, the world would be a better place.
–Jacque, Books Are Magic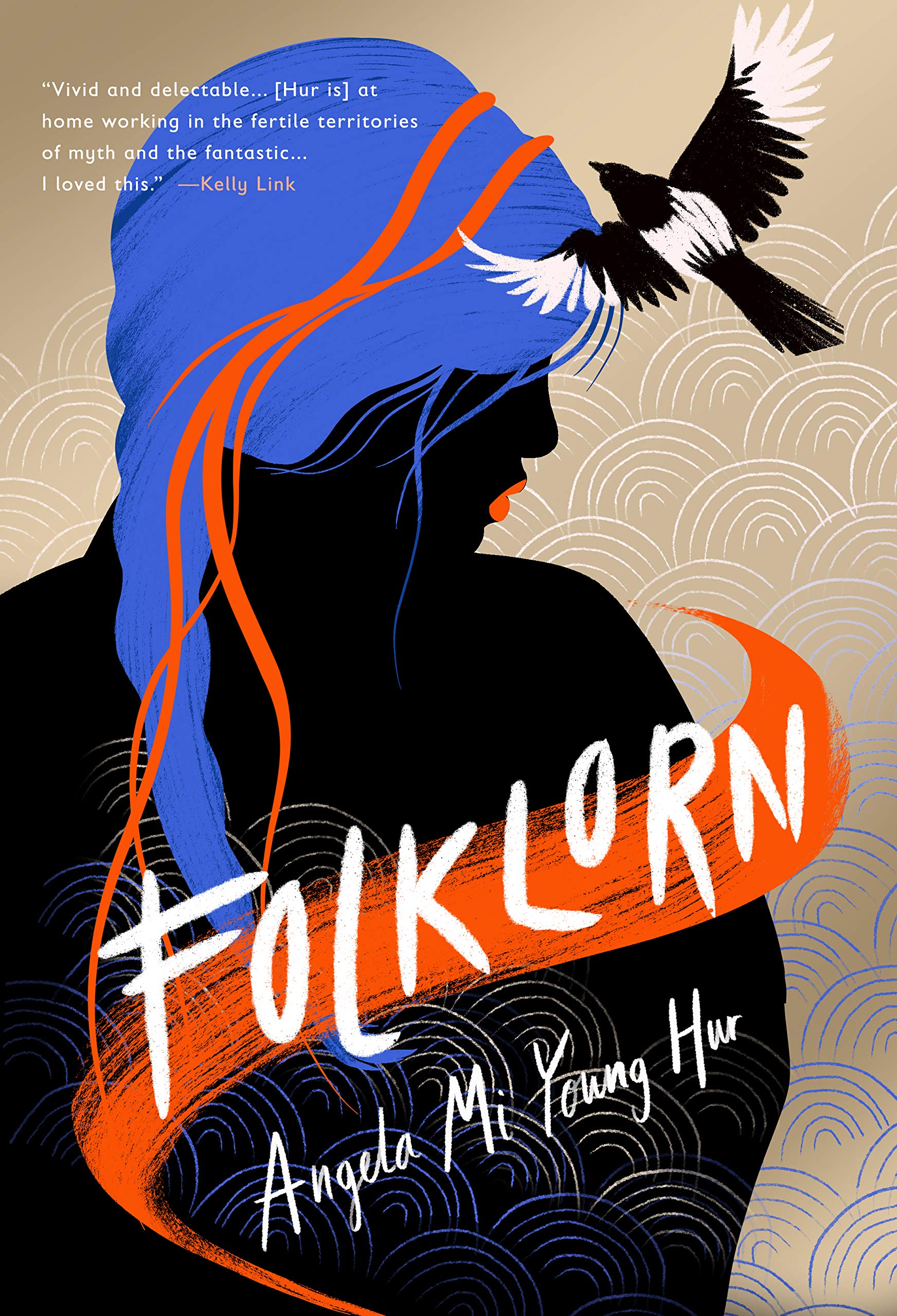 Angela Mi Young Hur, Folklorn
For fans of Yaa Gyasi's Transcendent Kingdom or Min Jin Lee's Pachinko, Folklorn joins the ranks of contemporary classics re-shaping the canon of family saga and immigrant narratives. Excavating the illness and pain brought by generational trauma, Hur incorporates Korean folklore, parables, and reimagined myths into modern-day science, history and research, creating a dazzling experience rooted in the search for understanding and healing.
–Colleen, Books Are Magic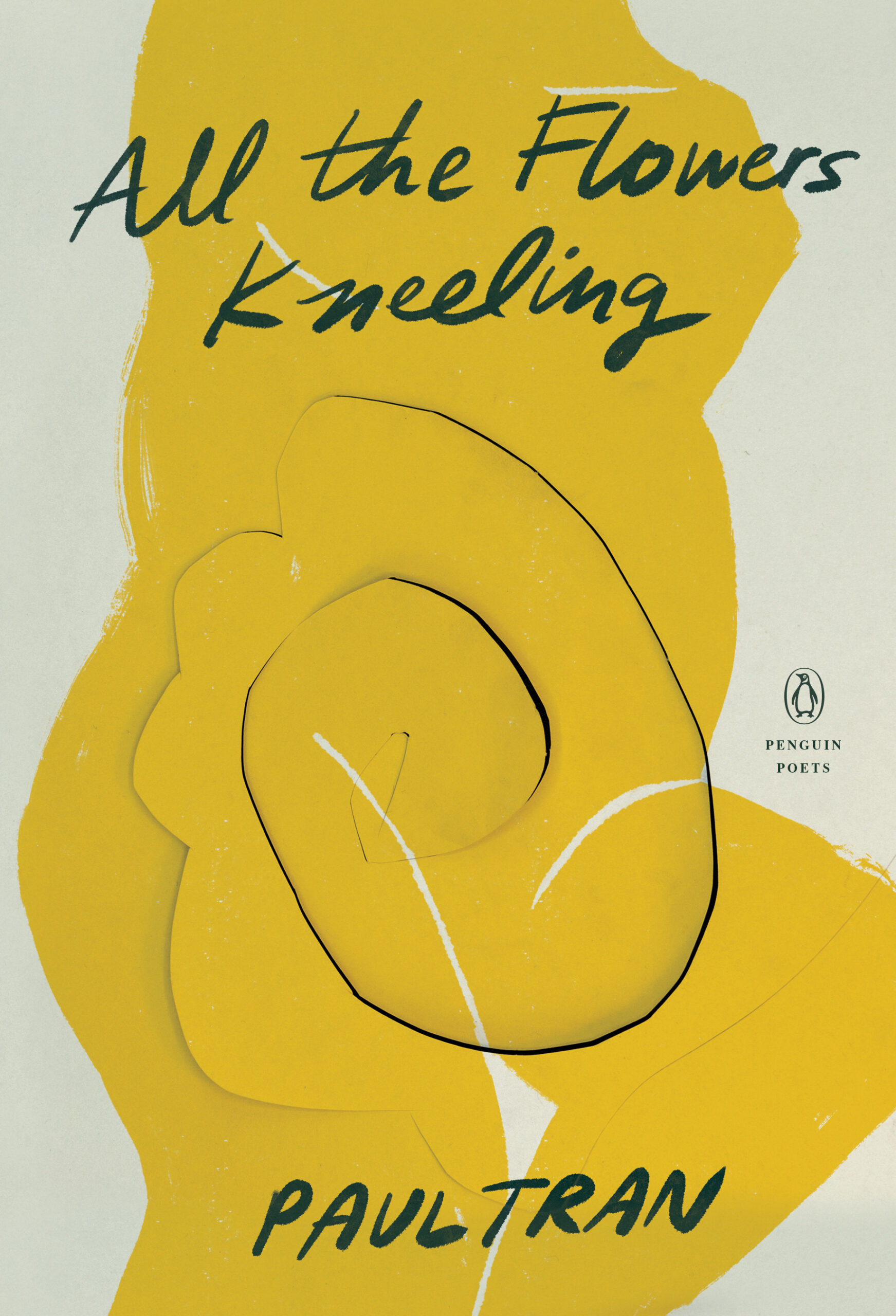 Paul Tran, All the Flowers Kneeling
"My purpose is precision. / Even when I'm unclear I'm deliberate. / When I'm deliberate I'm liberated."
It's hard for me to believe that this is a debut, given how skillful, expansive, and yes, deliberate Paul Tran's writing is. What works so beautifully here is the way each piece plays with volume—some feel quiet, and others build into a piercing crescendo, all without saying a word aloud. Confronting themes of violence, survival, love, and more, All the Flowers Kneeling is an incredibly rich text. Gorgeous, evocative, and deeply affecting.
–Julia, Books Are Magic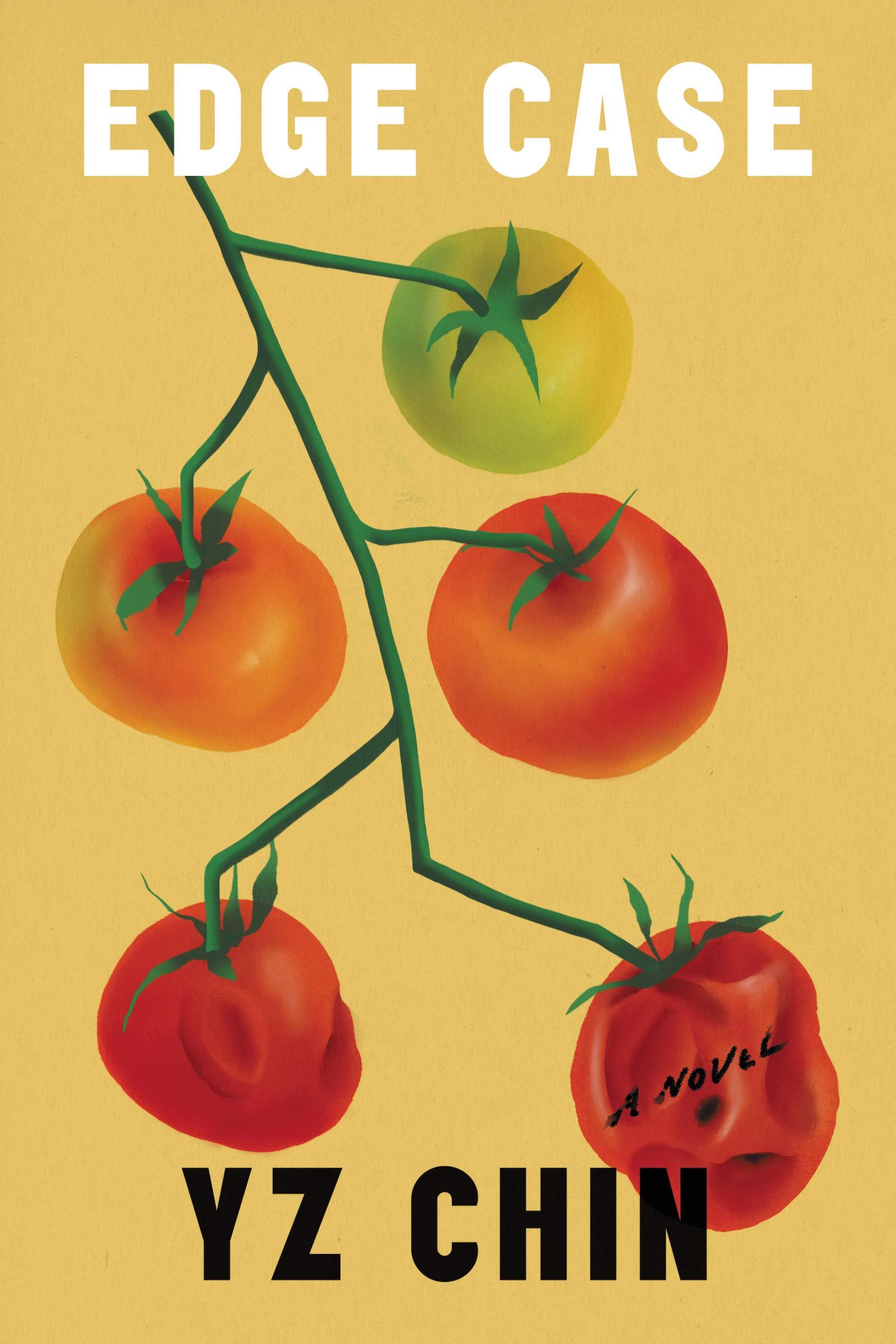 YZ Chin, Edge Case
I could not stop thinking about YZ Chin's Edge Case. It follows Edwina, a young Malaysian woman working in tech in New York City who comes home one day after work, takeout sushi in hand, to discover that her husband has left her. The story floats between the present, as she desperately searches for where he is, the story of how they met and how their relationship began to crumble. Their immigration status is tentative, she's stuck in an awful tech job that oozes sexual harassment, racism, and classic tech-world toxicity—and Edwina is convinced that the only way to get out of this awful situation is to find her husband again and convince him to stay. Chin's writing is unflinching and sharp and will stay with you long after you finish the last page. 
–Eileen McCormick, Green Apple Books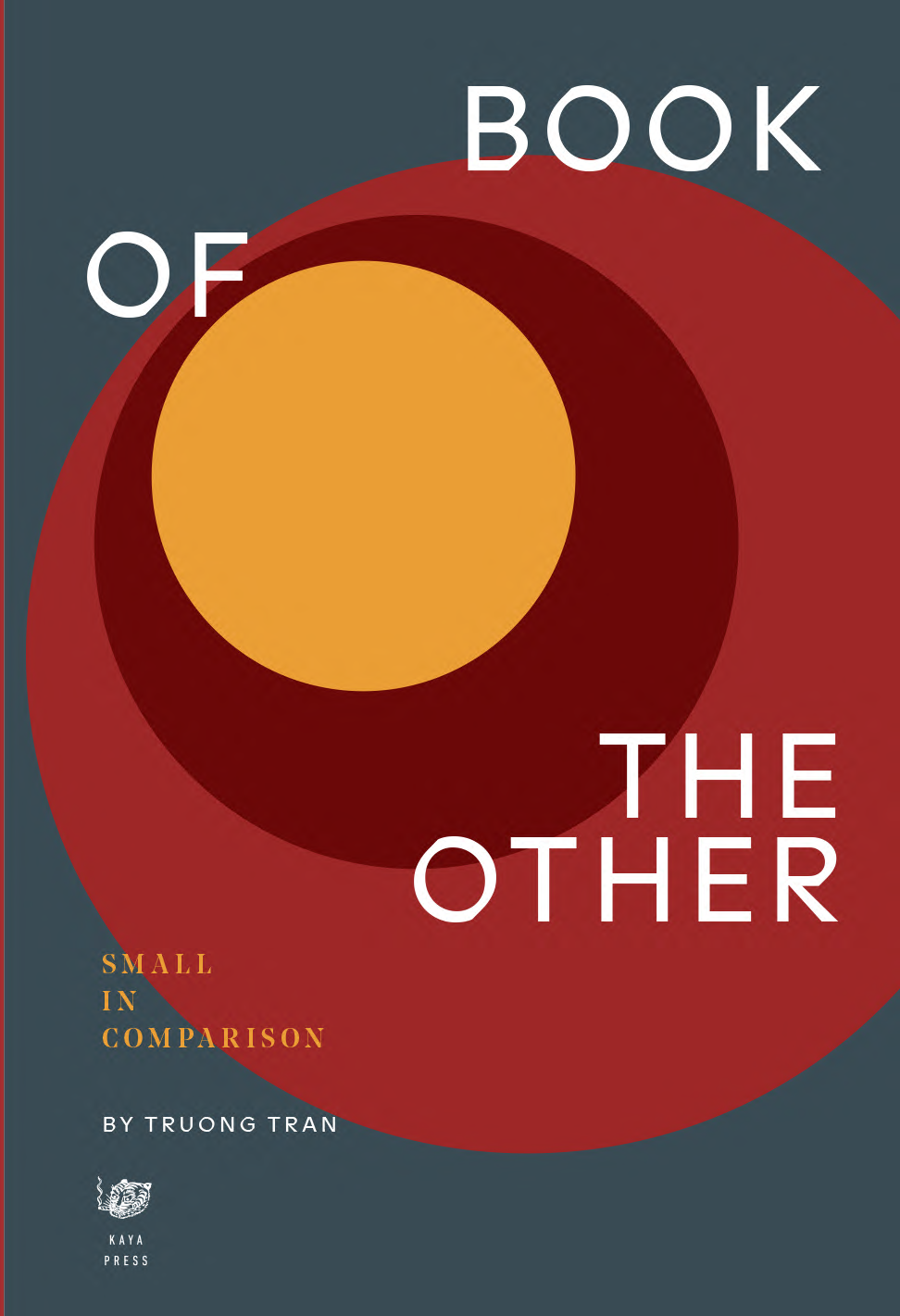 Truong Tran, Book of the Other: Small in Comparison
Truong Tran's Book of the Other is a searing and powerful look into the way institutional racism pervades communities, classrooms, and everyday life. This book peels back layer after layer until we discover our selves at its center—often beautiful, often ugly, often both. This book takes to task, among many things, wokeness-as-social-currency, violent legacies of silence, and it reminds us that every one of us creates the world, both in our actions, as well as our inactions, for better or for worse. It reminds us that every single moment is a new one and with it comes a choice to change and grow and become better humans to one another. It's painful and intense and heartbreakingly urgent. It's fierce and beautiful and funny and sincere. It's filled with defeat and it's filled with hope. It's difficult as the world. Do yourself a favor and please read this book.
–Maxwell Shanley, Green Apple Books on the Park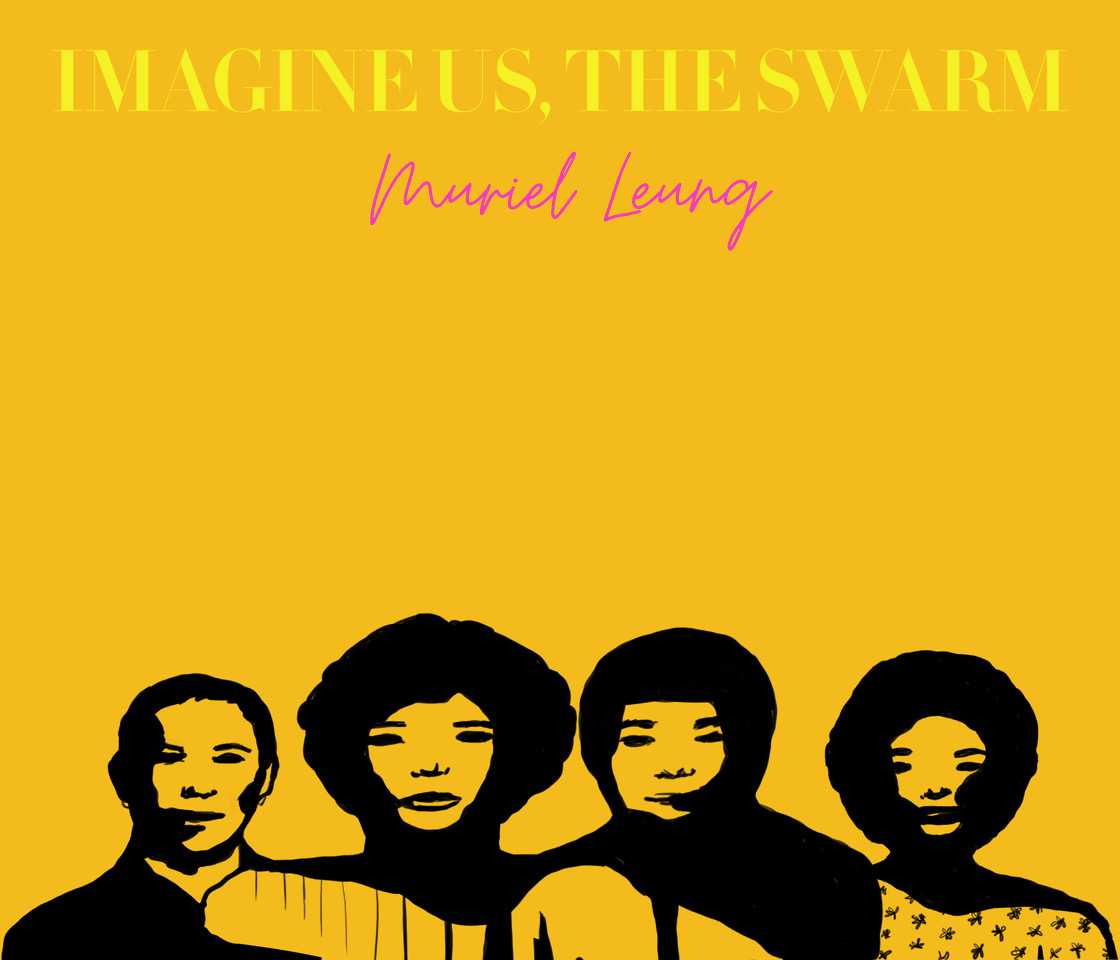 Muriel Leung, Imagine Us, The Swarm
Sometimes collections extend outside of themselves, sometimes they spin and redirect back again into the reader, like light refracting off of all our hidden parts. Imagine Us, The Swarm was a collection I saw ricochet between the hearts of really great readers. Outside of having language that felt geologic, old, time-grown and witnessed—the collection also felt that it walked into the newer version of the world (one we've all have tried to grow accustomed to over the last few years).
I don't know if any of us can talk about what grief is without looking into the well of our memories, into our own histories of reaching pains and domesticated brutalities. This book is in the undercurrent. I couldn't put the book down, it is special. Leung offers us great work, from a great press. I think if you love poetry, you should read this book.
–n.cuzzi, Green Apple Books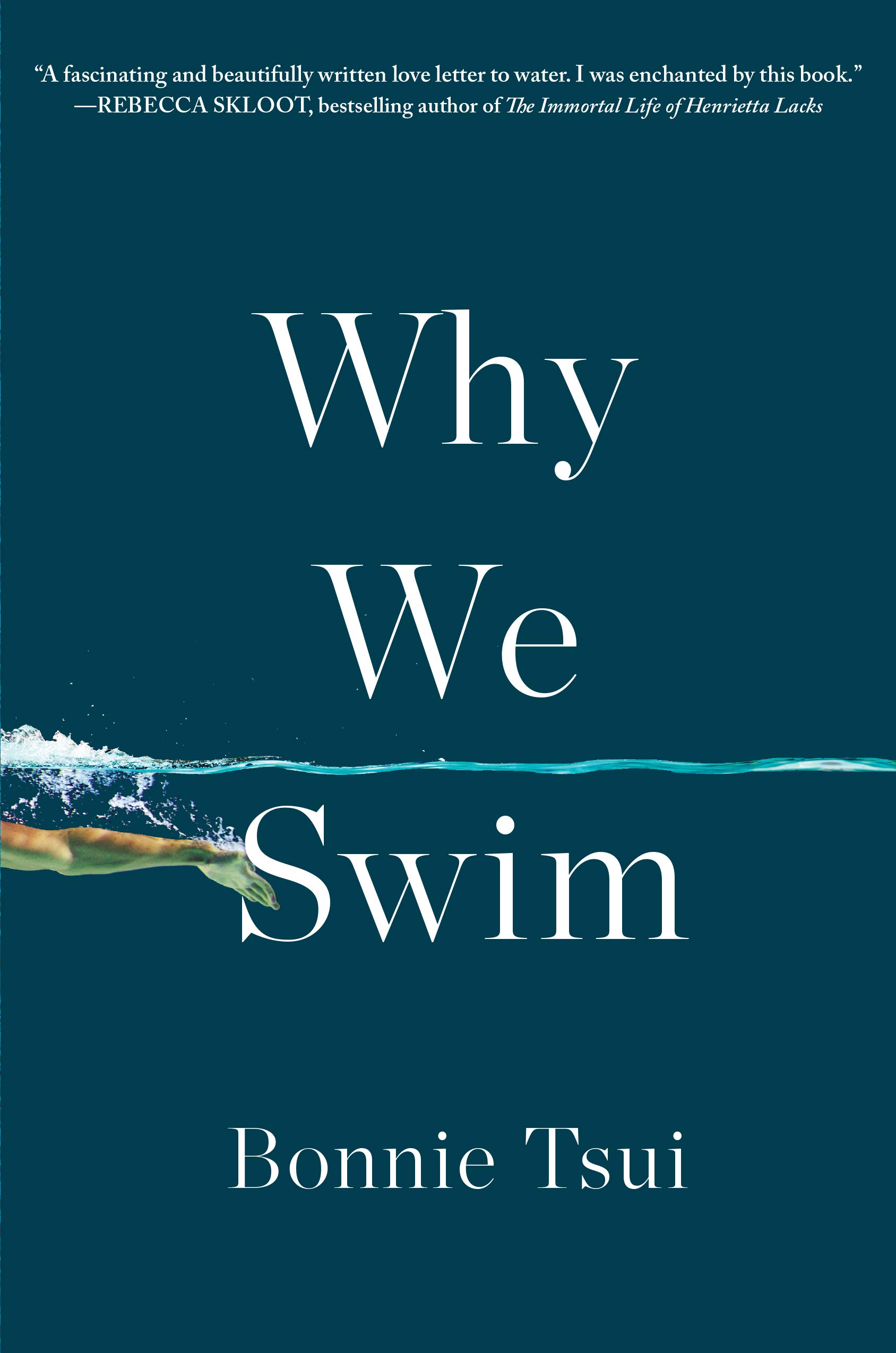 Bonnie Tsui, Why We Swim
Dive into this fascinating mix of science, history, lore, and personal experience. The perfect gift for any aquatic mammal!
–Pete Mulvihill, Green Apple Books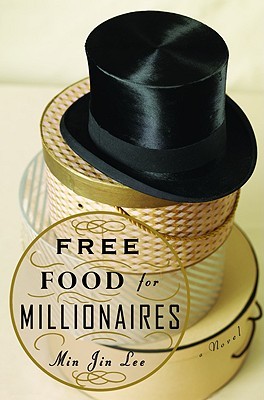 Min Jin Lee, Free Food for Millionaires
Min Jin Lee's first novel made me fall in love with reading all over again. Sometimes you need to be consumed by a book, to get so deep into a character's life that you see your own world through their eyes—and this book does just that. I wish Min Jin Lee could narrate my life—because 700-odd pages of Casey Han and her family wasn't enough. Each sentence is written with such grace and thoughtfulness that it made me, an English major bookseller, care about Wall Street, business school, and golf more than I ever thought I could. Take it on vacation or take an hour to read it each evening after work and sink in—trust me, it's exactly what you need.
–Eileen McCormick, Assistant Store Manager at Green Apple Books