Siggy Flicker signed on to join Real Housewives of New Jersey during Season 7. The relationship expert and matchmaker often clashed with her co-stars because of her outspoken nature.
Siggy was also a bit of a wild card in the fashion arena. Let's take a look back at some of Siggy's best looks over the years.
Lady In Red
Siggy showed her fashion chops when she stepped out in this curve-hugging red dress. For her shoes, she selected some sparkling silver peep-toed pumps. Siggy kept this look very simple and classic. She didn't opt for a ton of statement jewelry or accessories. She wore her hair down and added a bright pink lip. But even without flashy jewelry and bags, she still commands our attention. Sometimes, a more minimal approach, while tricky to pull off, packs a bigger impact.
Wild For Animal Prints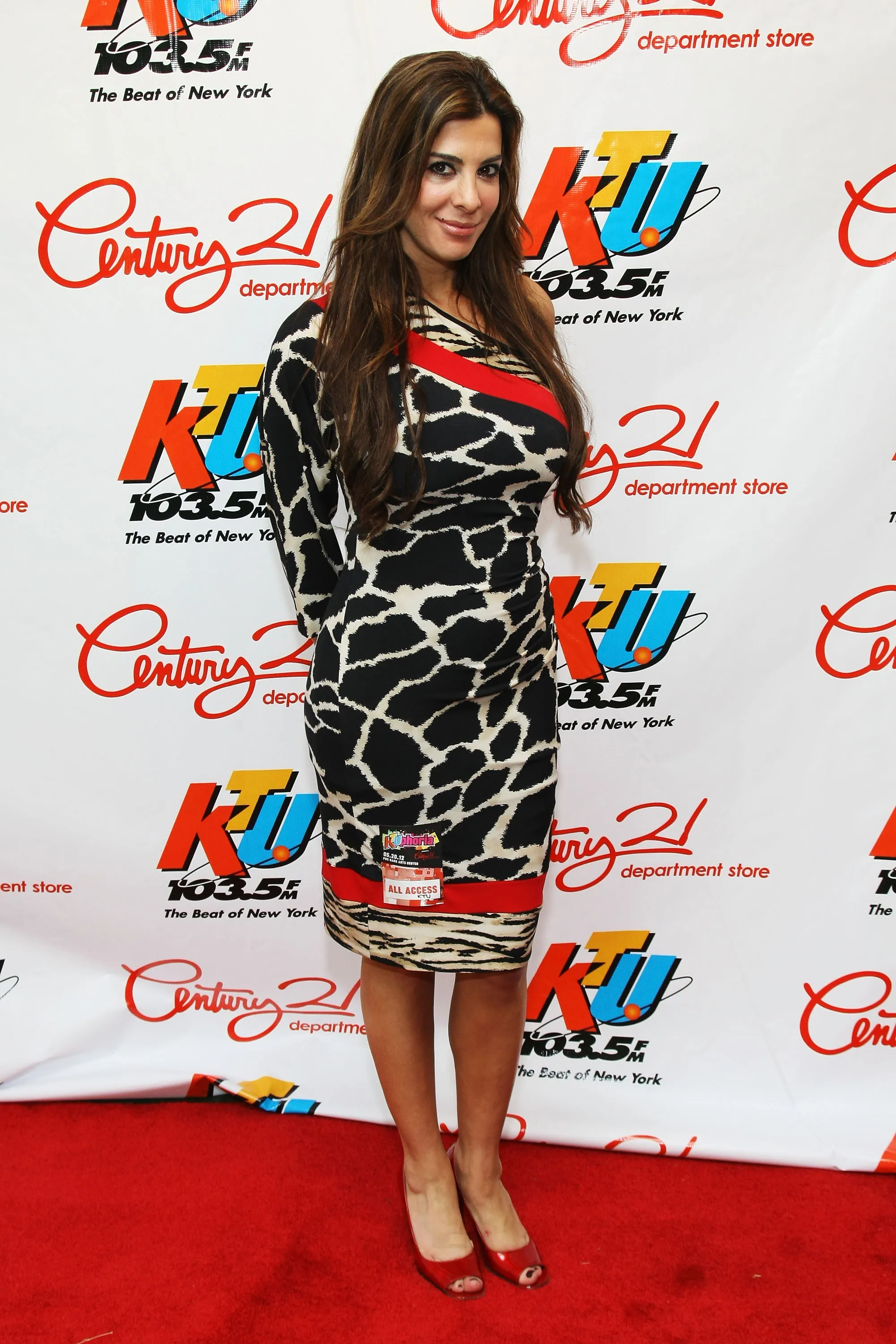 The RHONJ star made a bold fashion statement. And by bold, I mean this ensemble is a cornucopia of colors and patterns. Siggy's one-shouldered, knee-length dress certainly catches your attention. Her dress featured a black and white animal print pattern. There is a diagonal red stripe that follows the path from Siggy's shoulder. It reappears near the bottom of the skirt, and below it is a striped animal print. The relationship expert finished her look with a pair of red peep-toe pumps. This look is unforgettable- whether for better or for worse.
Rosy Details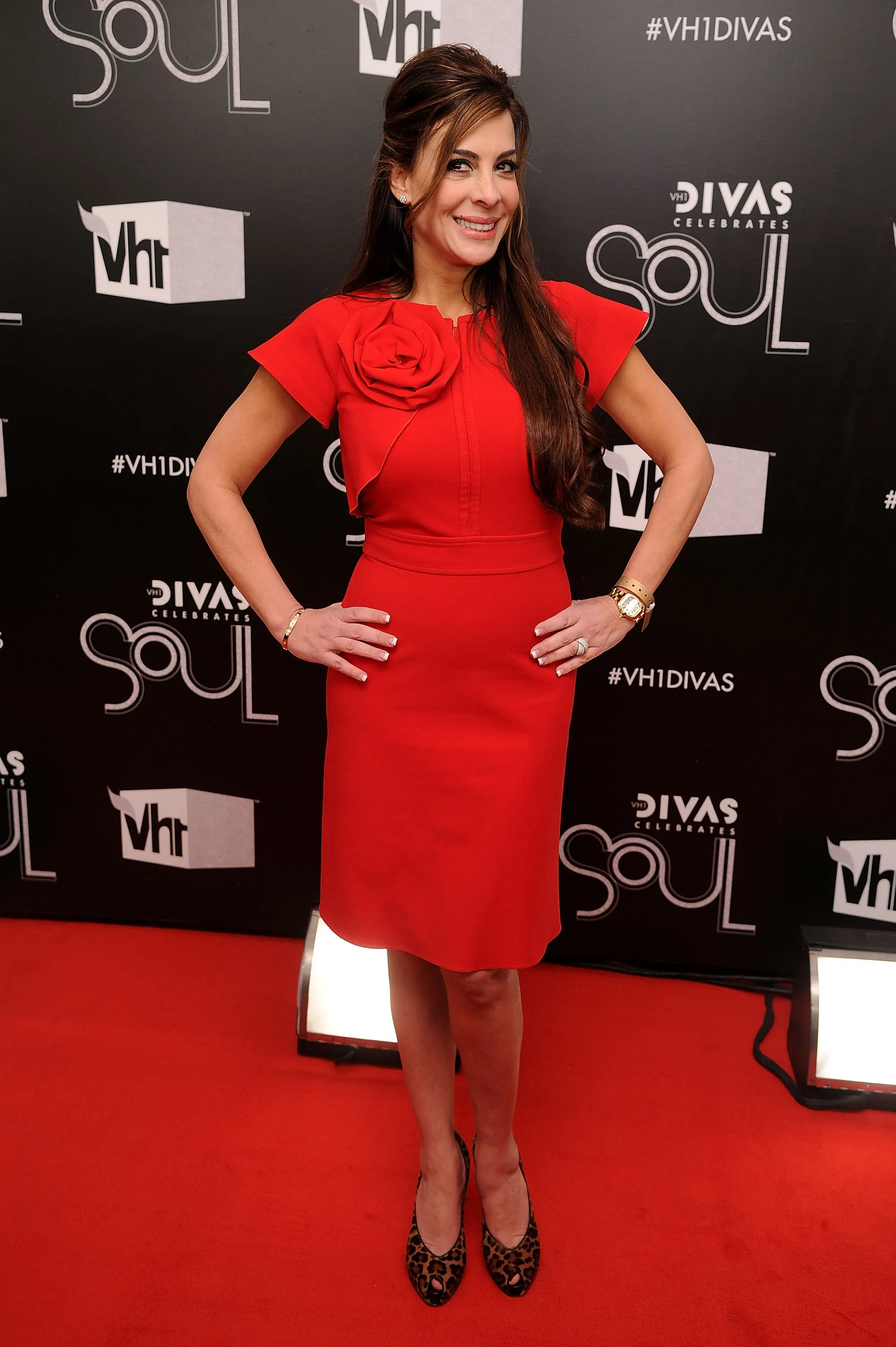 Siggy's next look has her looking festive in a bright red, knee-length dress. The dress is tucked in at the waist, and it almost looks like she is sporting a belt. It is actually part of the dress. The really interesting detail here is the large fabric flower on Siggy's shoulder. It looks like a large red rose. I'm getting major Carrie Bradshaw vibes from this ensemble. She capped off her look with some Jerseylicious leopard print peep-toe pumps.
Clean And Classy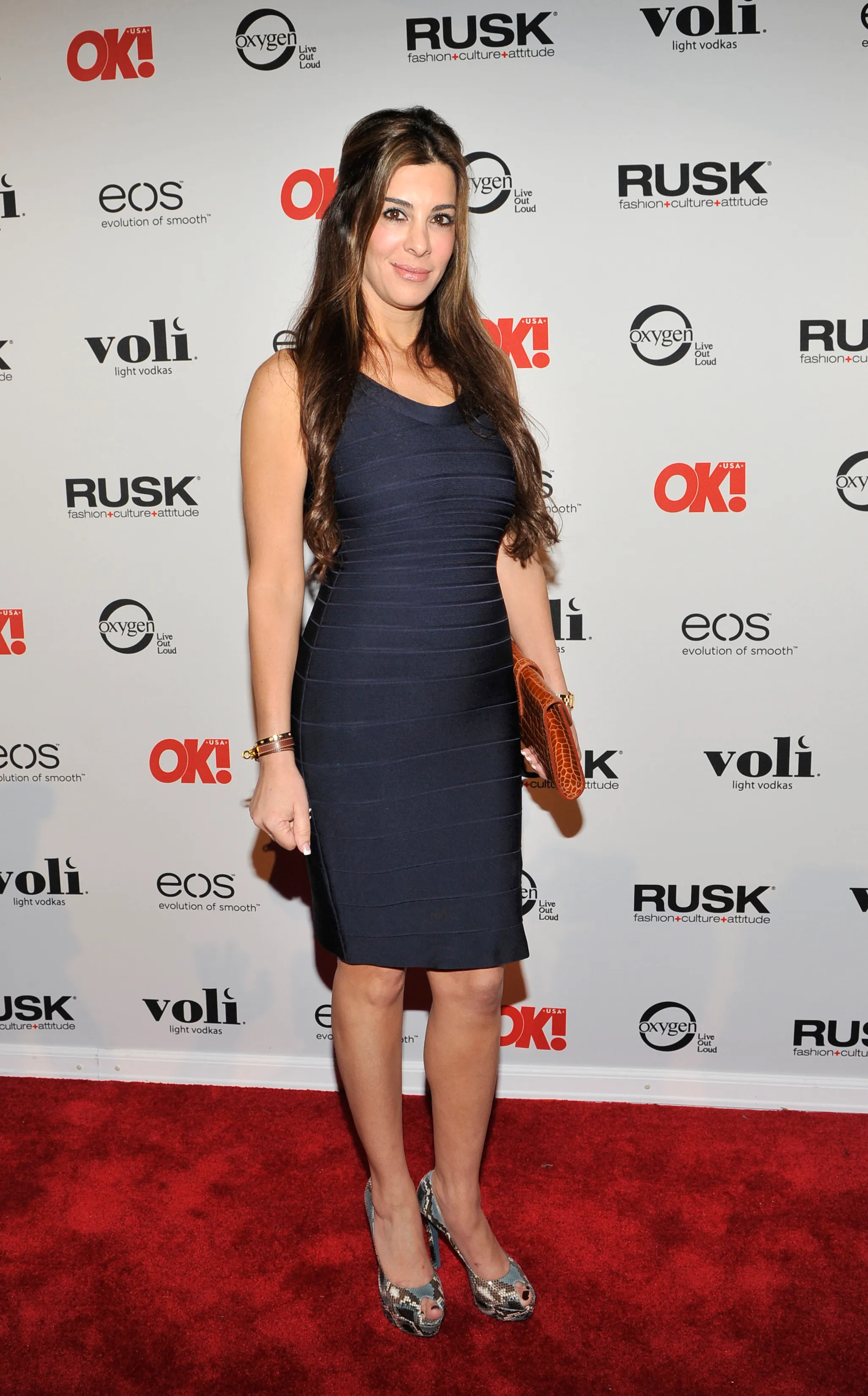 The relationship expert served up a clean and classic look for this red carpet moment. Siggy chose a scoop-neck navy blue dress for this event in 2012. The dress barely skimmed Siggy's knees. Siggy has some signature items that she favors again and again. One of them is the peep-toe pump. This time, the multi-colored shoe is comprised of shiny blue, silver, brown, and black hues. She passed on wearing a necklace and earrings and wore a bangle bracelet. Siggy also carried a tan animal print clutch.
Slinky In Snakeskin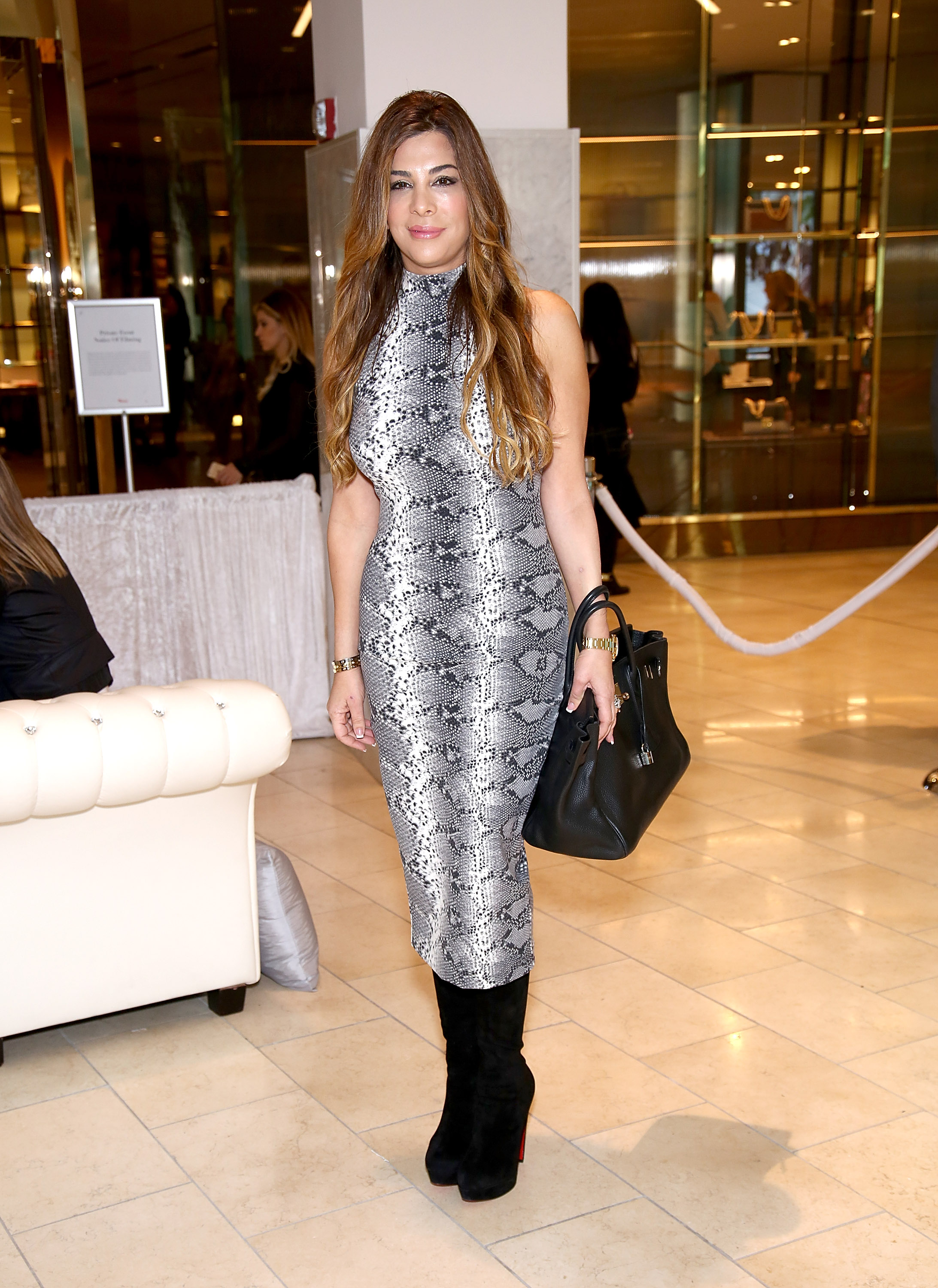 Siggy just keeps on surprising us with her varied taste in fashion. She rocked this skintight high-necked silver and black snakeskin dress. It showed off all of Siggy's curves. If she wanted to be noticed, I'm sure that she had all eyes upon her. She paired her dress with tall black heeled boots and carried a black satchel. Other than a couple of gold bracelets, Siggy didn't wear any other jewelry. Her hair was down in flowing waves, and she again had a pink lip. This RHONJ star again proved that she is able to capture our attention with her style picks.
An Elegant Evening Look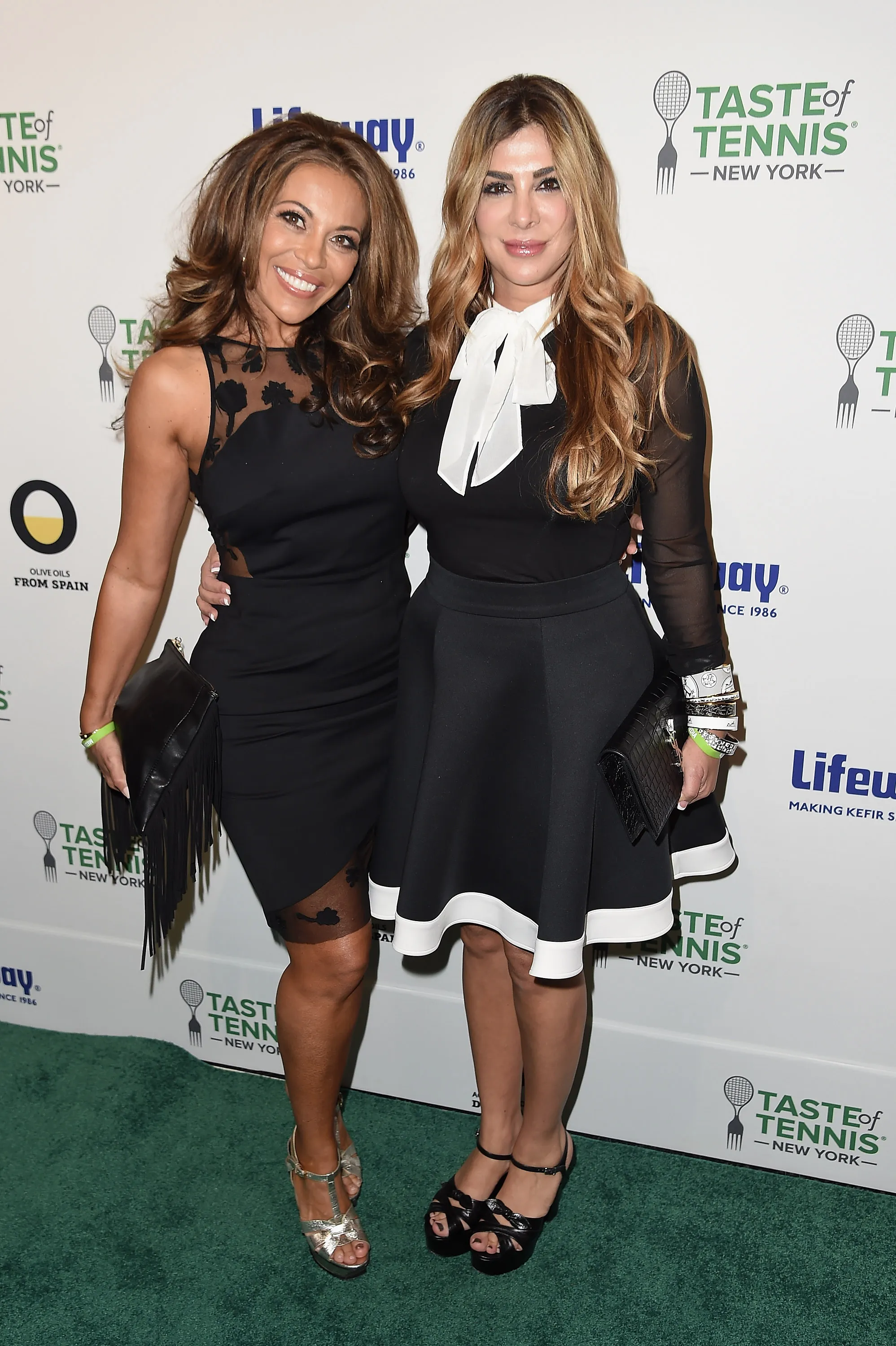 In 2016, Siggy and her RHONJ co-star and friend Dolores Catania attended Taste Of Tennis New York. Siggy sported a knee-length flared black skirt with white trim at the hem. She paired that with a black blouse with long, sheer sleeves. Her dress featured a large, oversized white bow at the neckline. She wore black sandals and carried a black clutch. She accessorized with a row of white and silver bangle bracelets. During Siggy's time on the show, Siggy and Dolores agreed to walk in the Posche Fashion show, which offended Teresa Giudice.
Brilliant In Blue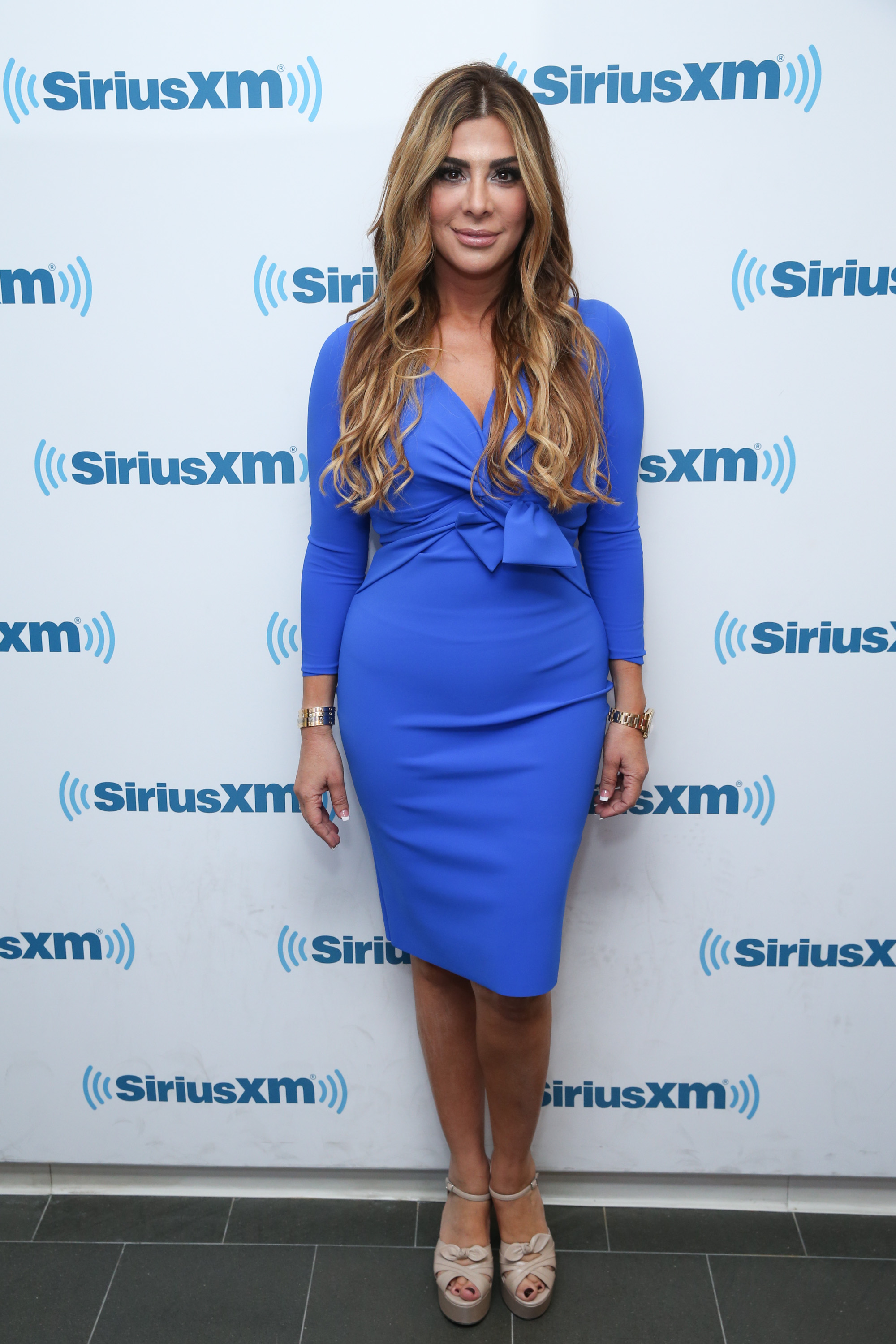 Siggy selected a bright royal blue dress for this occasion. I love this cheerful color on her. The long-sleeved dress featured a twisted knot detail in the front bodice. This design catches your eye immediately. As usual, Siggy didn't wear a necklace or earrings. She wore a single gold bangle bracelet. Siggy rocked a French manicure and dark polish on her toes. For shoes, Siggy chose a beige peep-toe wedge sandal. This vibrant dress earns a perfect 10.
Sexy Jumpsuit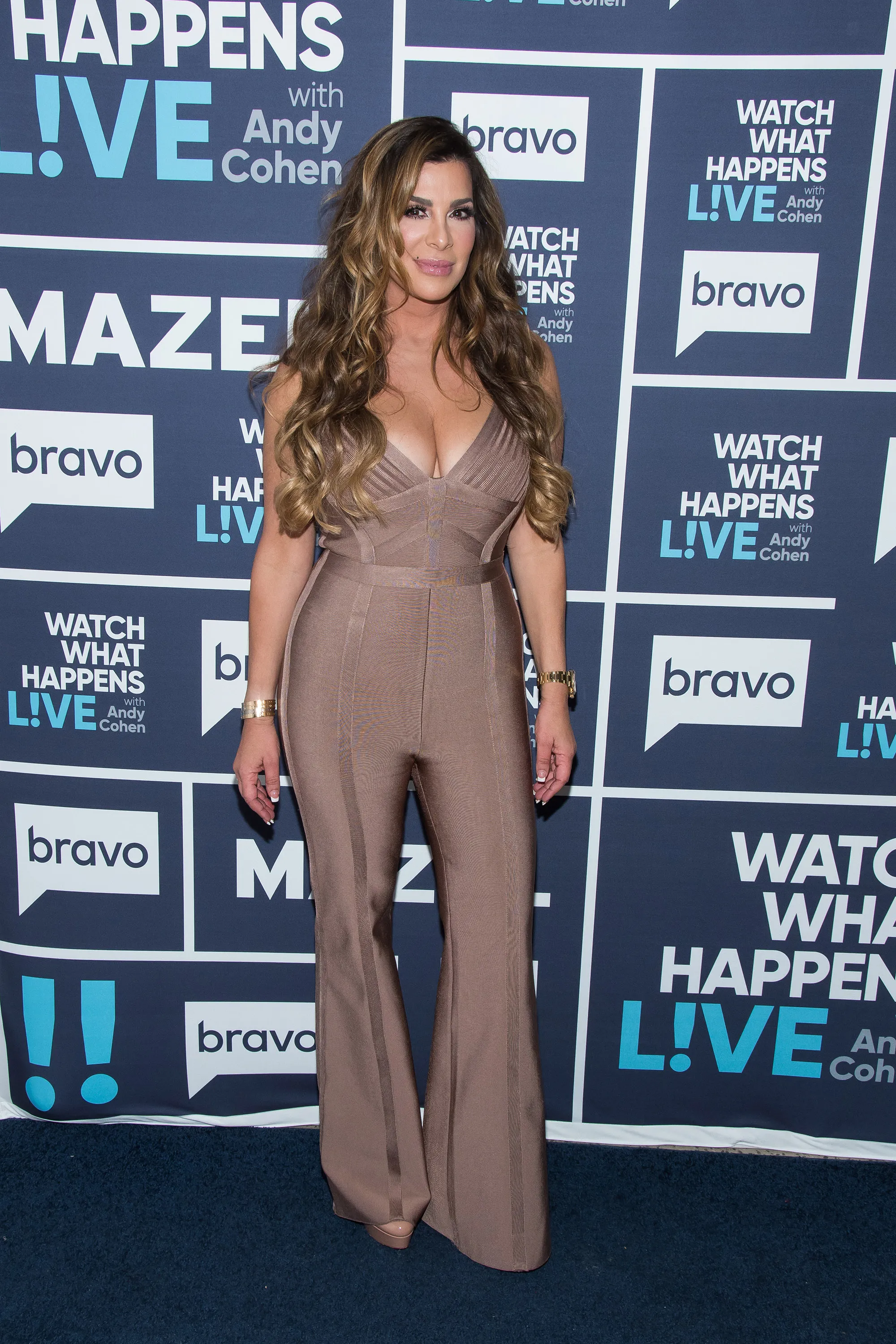 The matchmaker rocked a daring beige jumpsuit with a plunging neckline. The jumpsuit features wide contrasting stripes in the bodice and running down the flared legs. Once again, Siggy kept her accessories simple. She wore her watch and a gold bangle bracelet. She skipped any necklaces or earrings. Siggy wore her hair loose in soft waves. The toe of her beige show was barely visible peeking out from her pant leg. The Real Housewives star was showing more skin than she usually does. And she was beaming with confidence.
Reunion Royalty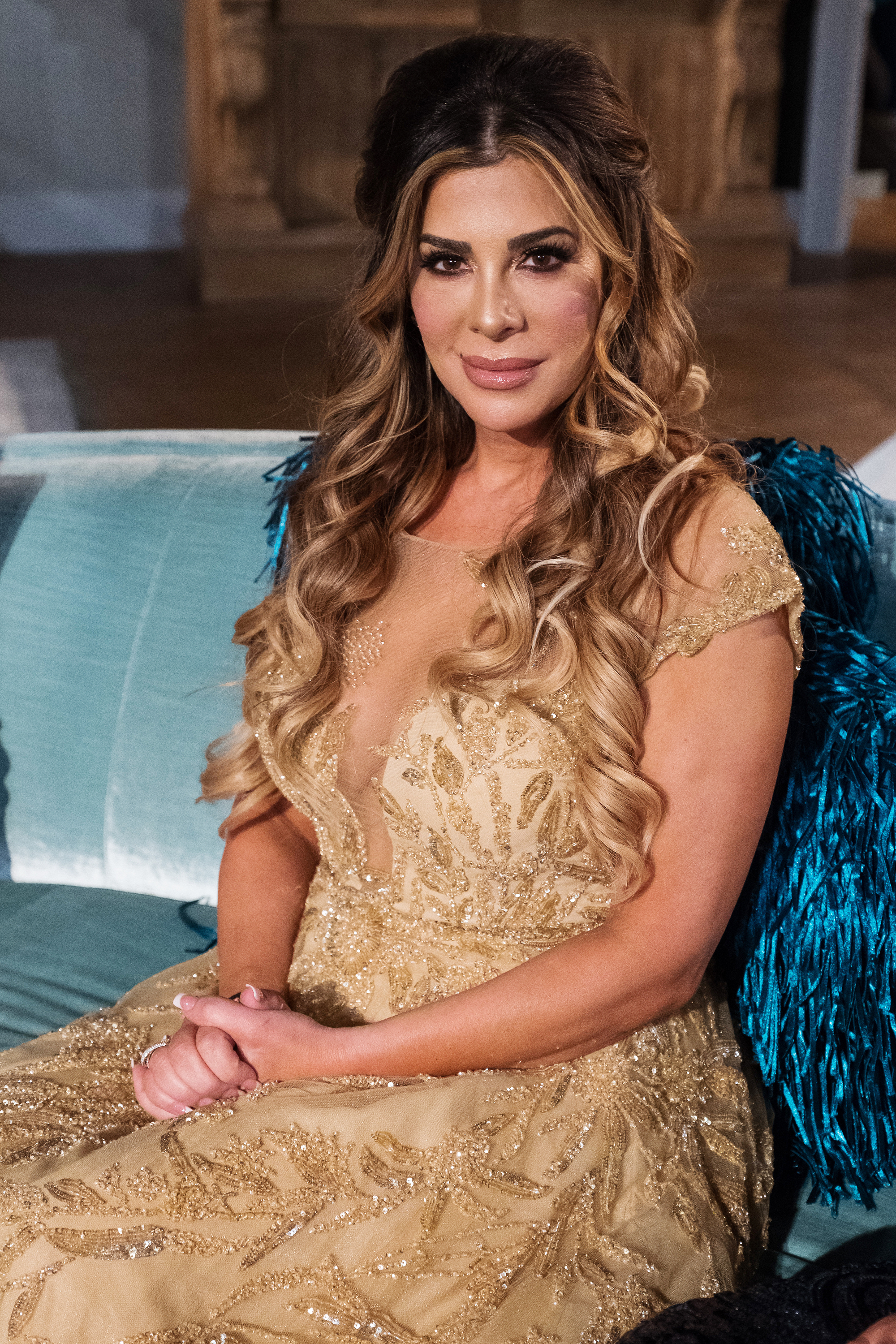 Siggy's Season 8 RHONJ reunion look was fit for a queen. Just please don't tell Teresa, the queen of New Jersey. The light golden gown featured gorgeous beading that lent the dress a dash of sparkle. The deep v-neck featured an illusion neckline. Her makeup was on point, and I loved the way her hair was styled. This was Siggy's final reunion after clashing with Margaret Josephs. As far as fashion goes, she went out on a high note with this dreamy gown.
Keeping Us Guessing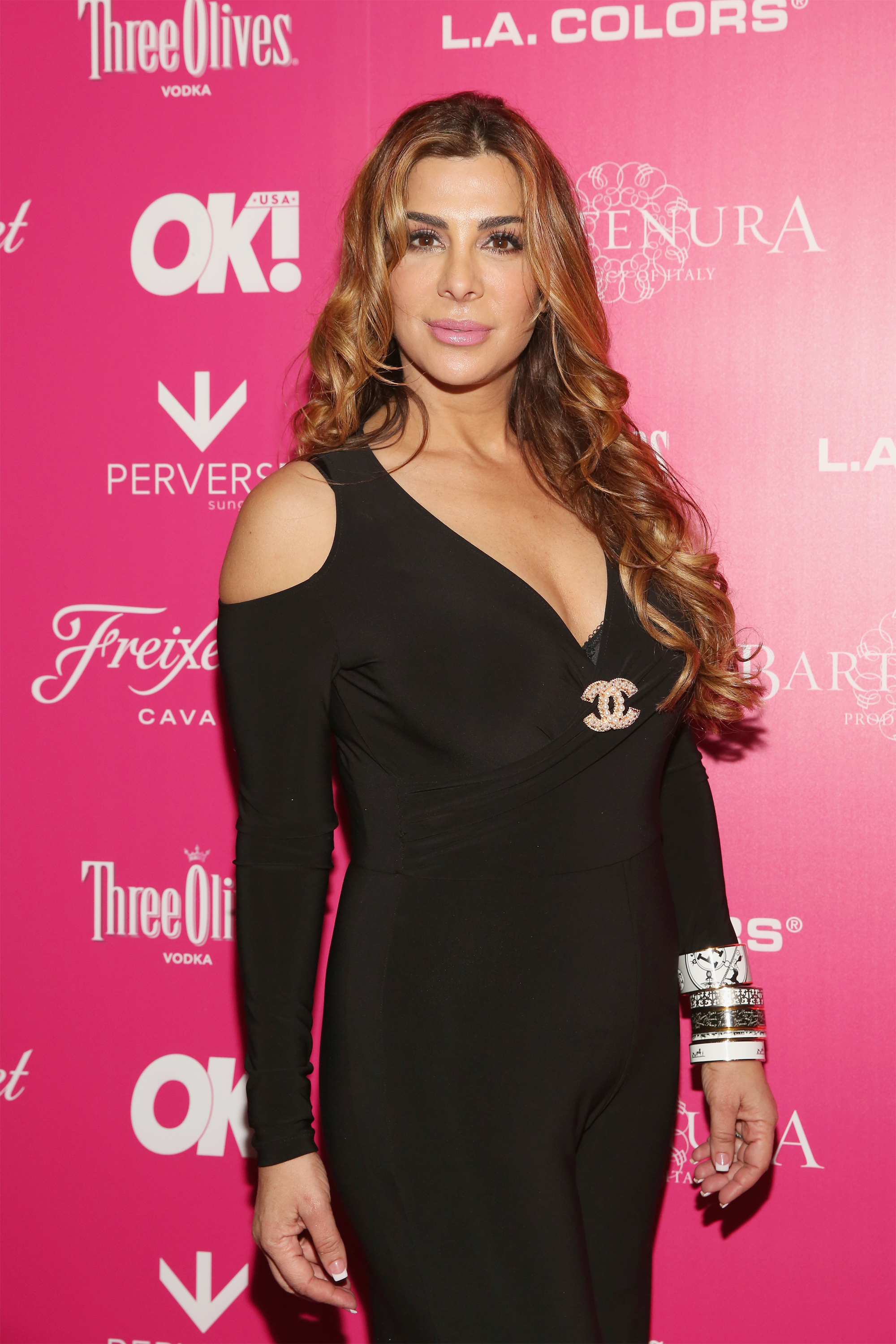 Once again, Siggy surprised us with her clothing choices. She opted for a black wrap-style jumpsuit. A hint of a lacy black camisole peeked out from the neckline. A stunning pearl and crystal brooch was attached at her bustline. The long-sleeved jumpsuit also featured cut-outs at the shoulder. The relationship expert accessorized with white, silver, and gold bangle bracelets. I really love the baby pink lip color that Siggy was wearing. It drew attention to her face and was a great pop of color.
Siggy loves to experiment with fashion. While she still sticks to wearing minimal accessories like jewelry, she isn't afraid to mix up her fashion game and keep everyone guessing.
TELL US- WHAT DO YOU THINK OF SIGGY'S FASHION EXPERIMENTATION? WHICH LOOK IS YOUR FAVORITE? IS SHE THE BEST DRESSED ON RHONJ?
[Photo by: Charles Sykes/Bravo/NBCU Photo Bank/NBCUniversal via Getty Images]
The post Siggy Flicker's Best Looks Over The Years appeared first on Reality Tea.