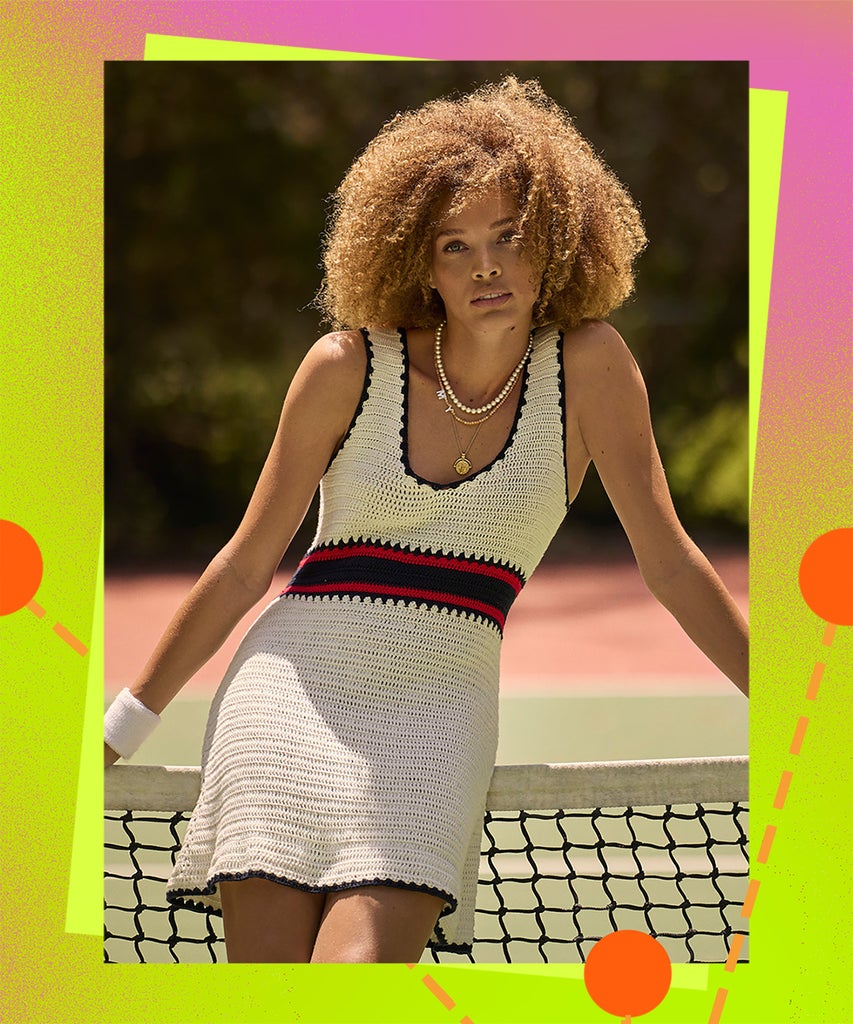 While it may be winter in these parts, it's peak summertime in the Southern Hemisphere. And in Melbourne, the Australian Open is currently underway, and the world's top tennis players are competing for a Grand Slam title. Timing-wise, it's fitting that the Sydney-based activewear and yoga brand The Upside recently dropped its first-ever, limited-edition tennis collection — and it's unlike any other tenniscore apparel we've ever come across. The stuff we're seeing blurs (and crosses!) the tennis court lines straight into streetwear. A sampling of looks: a crochet mini dress reminiscent of yester-decades, a crisp white poplin mini dress with a princess flare skirt, a matching terry-towel tracksuit that a member of The Sopranos would proudly don. To put it into tennis terms, this capsule is an ace.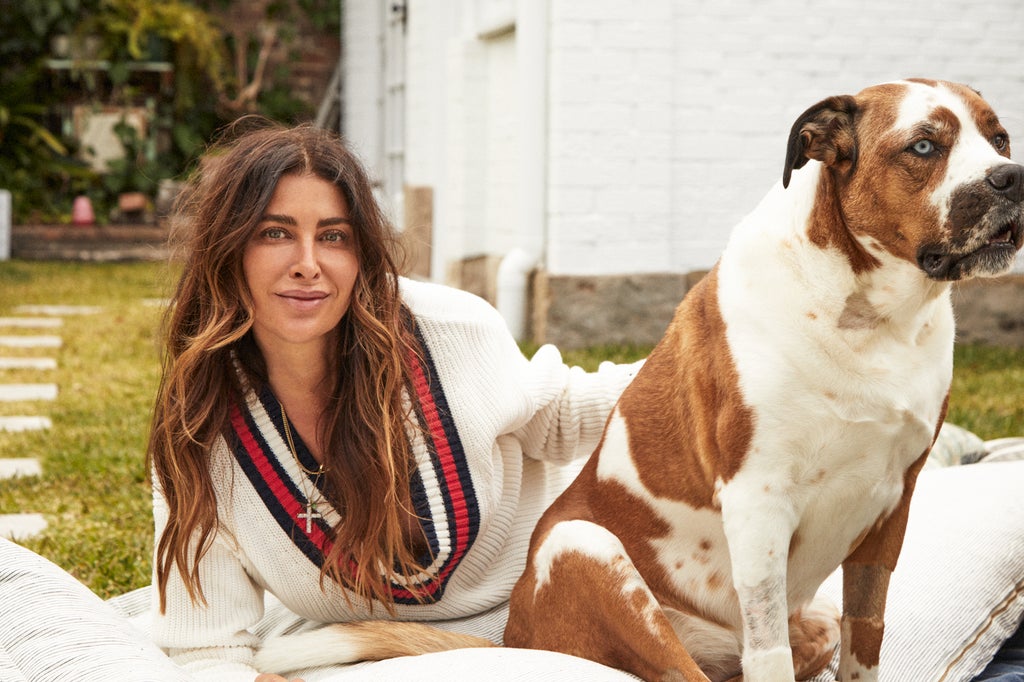 As a brand that prides itself on blending fashion with function and encouraging its shoppers to look and feel their best when it comes to working out in high-quality activewear, The Upside veered toward embracing retro aesthetics when developing its limited-edition tennis line. Naturally, these athleisure pieces are also designed to seamlessly work as everyday wardrobe items year-round. (Although for now, those of us in the Northern Hemisphere may need to pair the short stuff with leggings or stockings.) We caught up with Jodhi Meares, creative director and founder of The Upside, via email on how this renegade tennis collection came to life.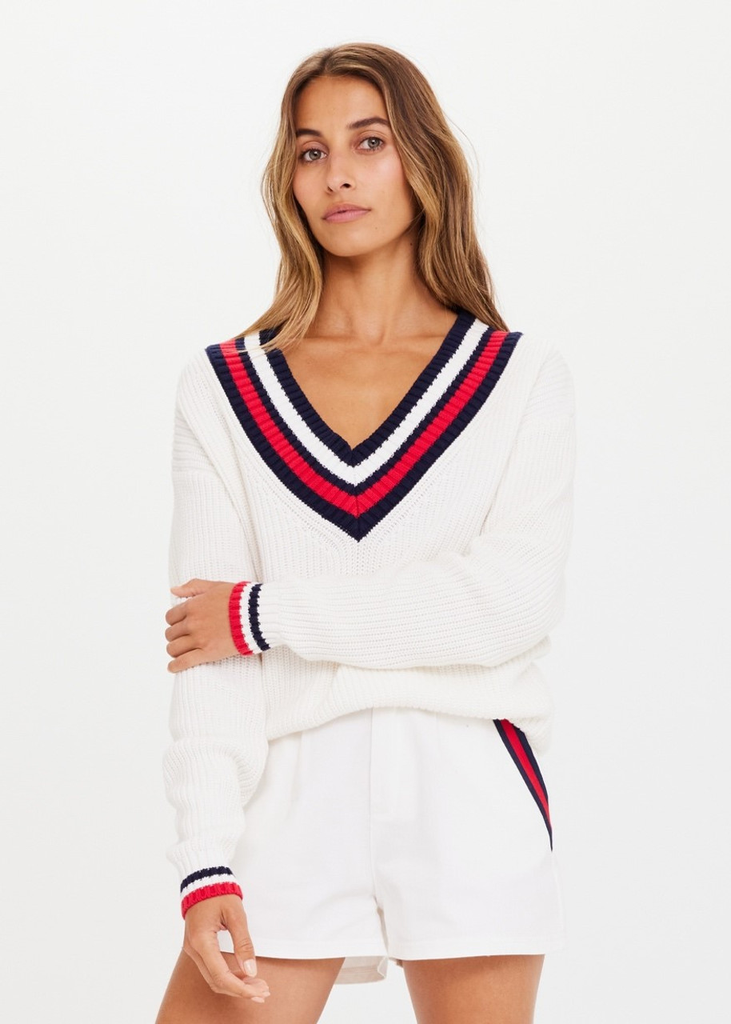 Shop The Upside
How did the idea for a tennis collection come about after many years primarily in the yoga space?
"We've always aligned well with tennis; it's a sport that resonated with us [since] the outdoors is really part of the brand, and we have always been connected to nature. The first tennis collection we designed was based on some beautiful pieces I found when I was in a vintage store in Argentina. This was before tennis really hit as a trend and before recreational tennis boomed since the pandemic. People didn't quite get it then, but we started on that journey very early. That was about six years ago. Now that the tennis trend is not going anywhere, I think people will always look for ways they can bring their personalities and personal style into the activities that they choose to do."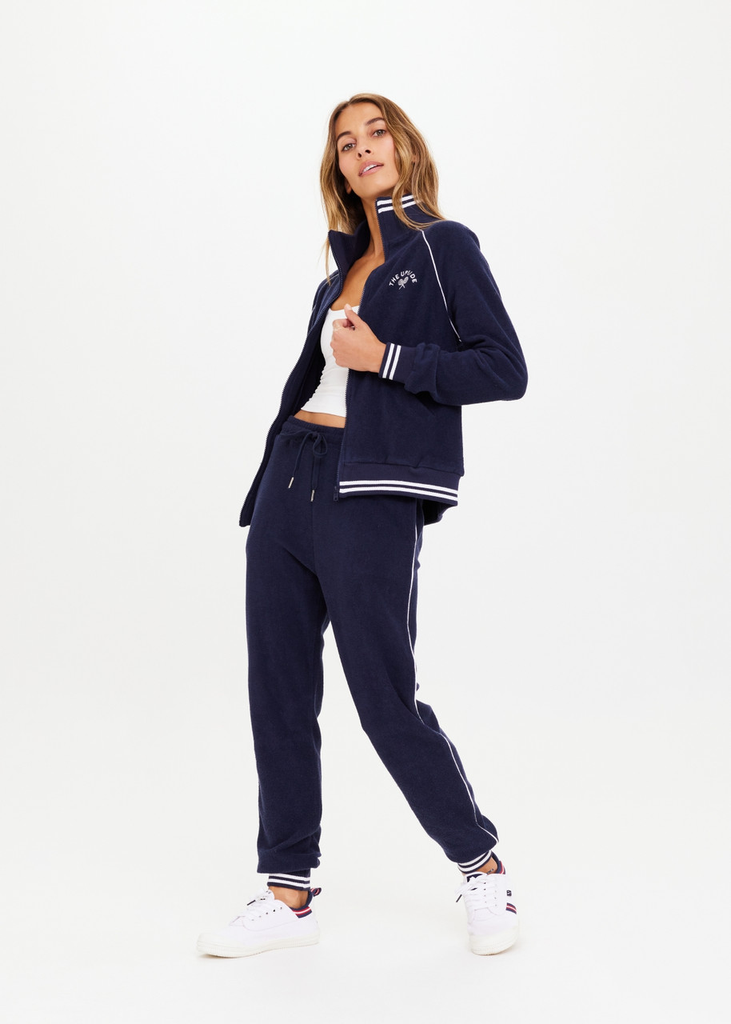 Shop The Upside
This collection is inspired by '70s silhouettes and accent colors. I'm curious to know what images or references were on the mood board when coming up with these designs!
"Our mood board combines the playfulness of tennis with vintage court-side glamour. We had a blast creating the mood board — it's gorgeous, and it also has the quirkiness you'd expect from The Upside. We really wanted that playfulness that inspired our mood board to come out in the details of the collection, the shapes, and silhouettes, like the flounced skirts and deep V-necks."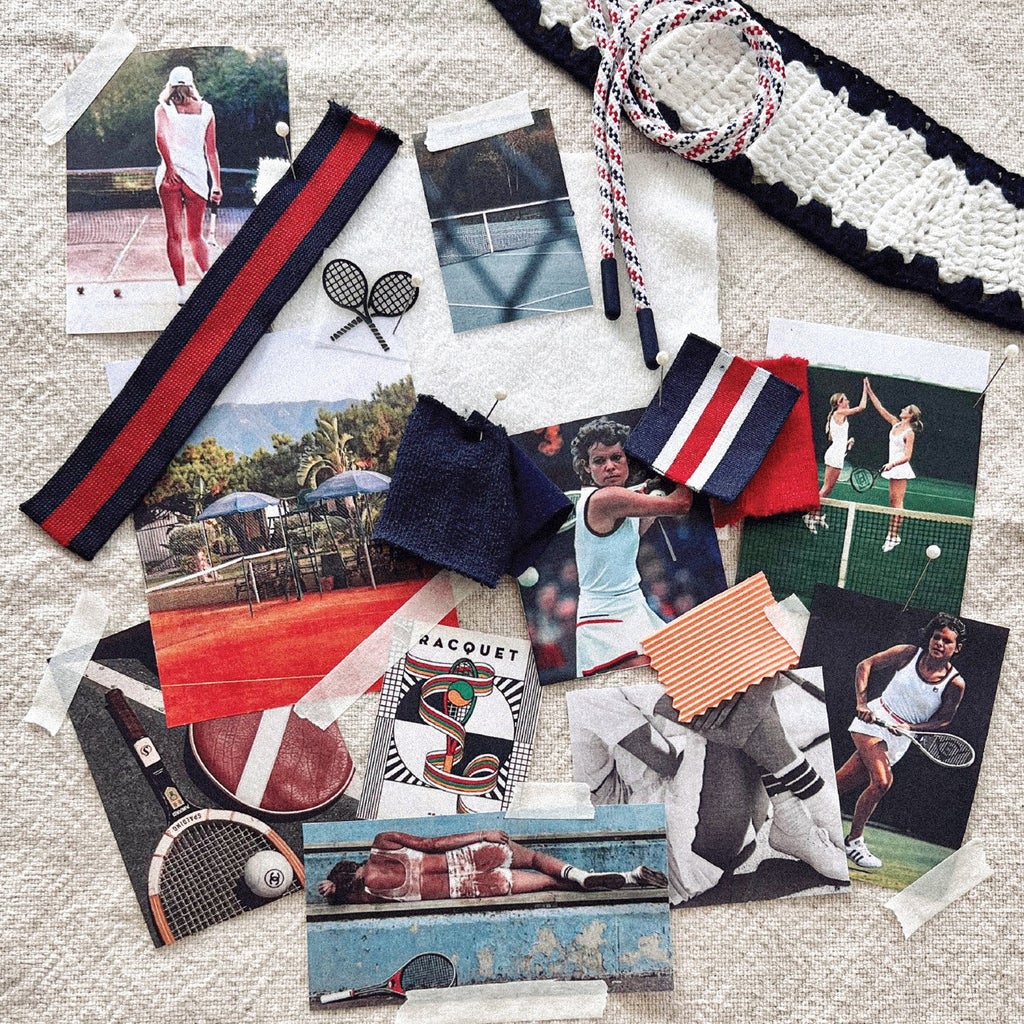 "This collection is representative of the heritage of our brand, so I really wanted to have that classic but contemporary feeling, that was obvious from the beginning [like] preppy colors of red, white, and blue, which is not anything new to The Upside. We were also inspired by the dress shapes worn by iconic Australian tennis players, such as Evonne Goolagong Cawley, and paid homage to their style of dressing through the design process.
"Lastly, we are always inspired by the outdoors — we kept conjuring up beautiful outdoor aesthetics of grassy and clay tennis courts, particularly from the '50s and '60s, with a classic style of dressing and artful play."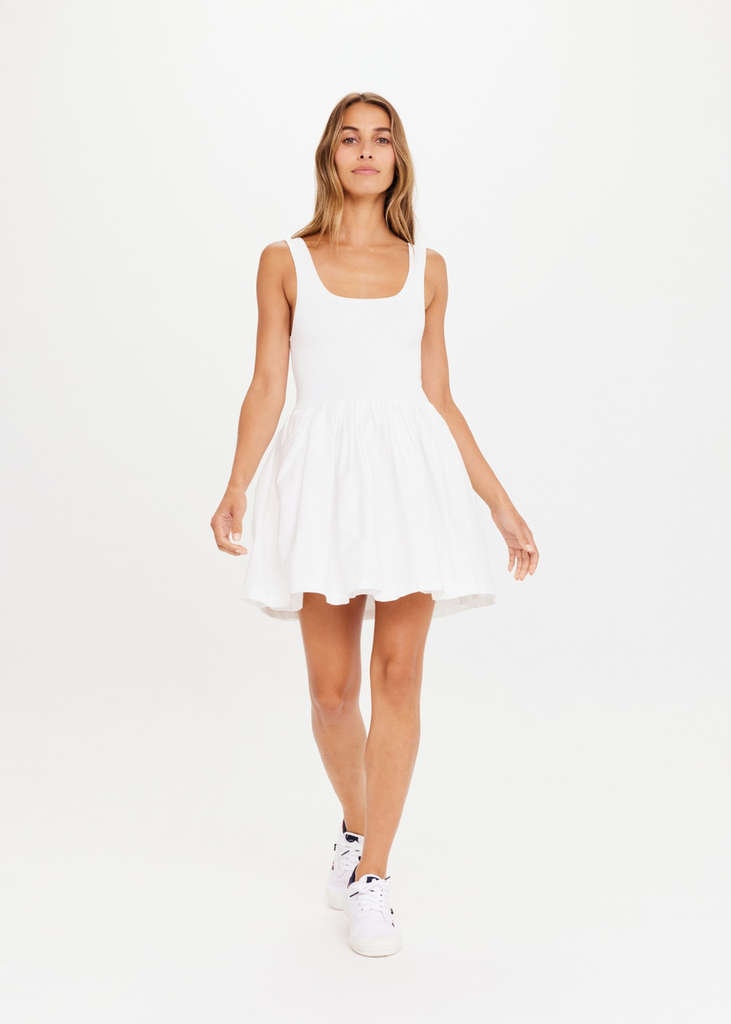 Shop The Upside
This collection features lots of unique fabrics and textures not found in "typical" tennis apparel, like terry towel, cotton crochet, and 100% organic cotton. How did the team land on these materials instead of performance synthetics?
"Some pieces are more for fashion or for post-play outfits, such as the statement crochet dress, which we have worked in that retro tennis inspiration. For example, the V-neck is a classic training top silhouette inspired by the elegance of the sport. 
"We do also have true performance pieces, which feature moisture-wicking fabrics like cotton pique and four-way stretch peached fabrics for our high-waisted skorts and dresses. We also tried to add elements like carefree, joyful, flouncy pleats, which are sure to make the tennis season one of enjoyment. [These are style] pieces that people can really have fun with."
Below, shop the rest of The Upside's limited-edition tennis collection: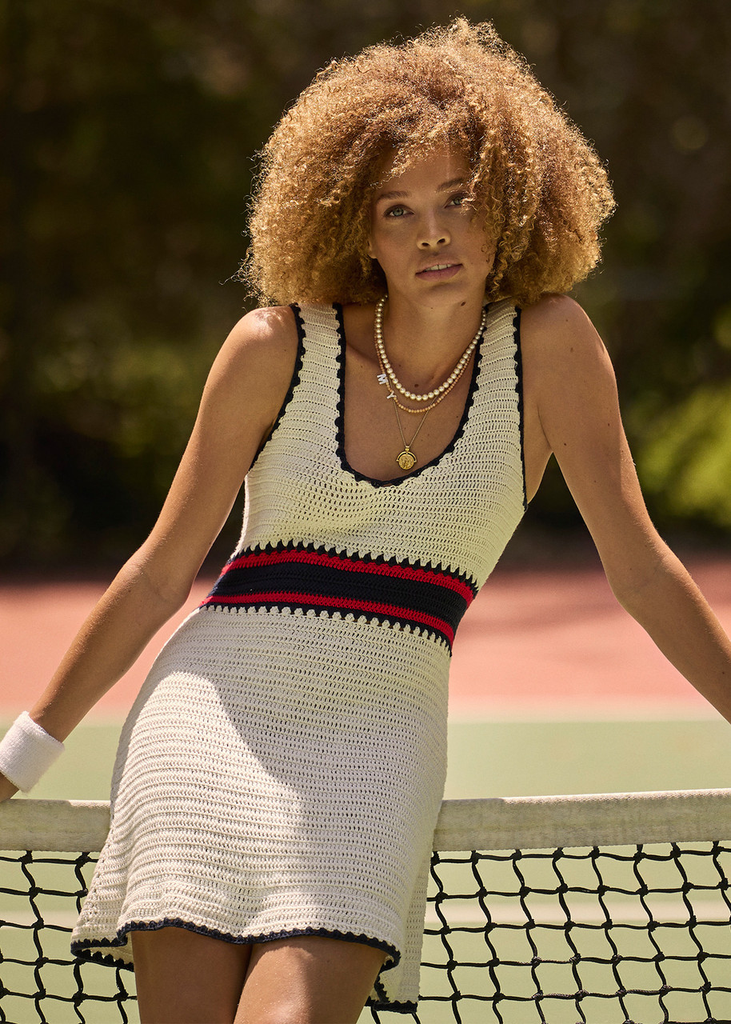 A crochet mini dress so fitting for everyday wear, you may not want to break a sweat in it.

Shop The Upside
This three-piece set can be worn all together or separately depending on how retro you're feeling.

Shop The Upside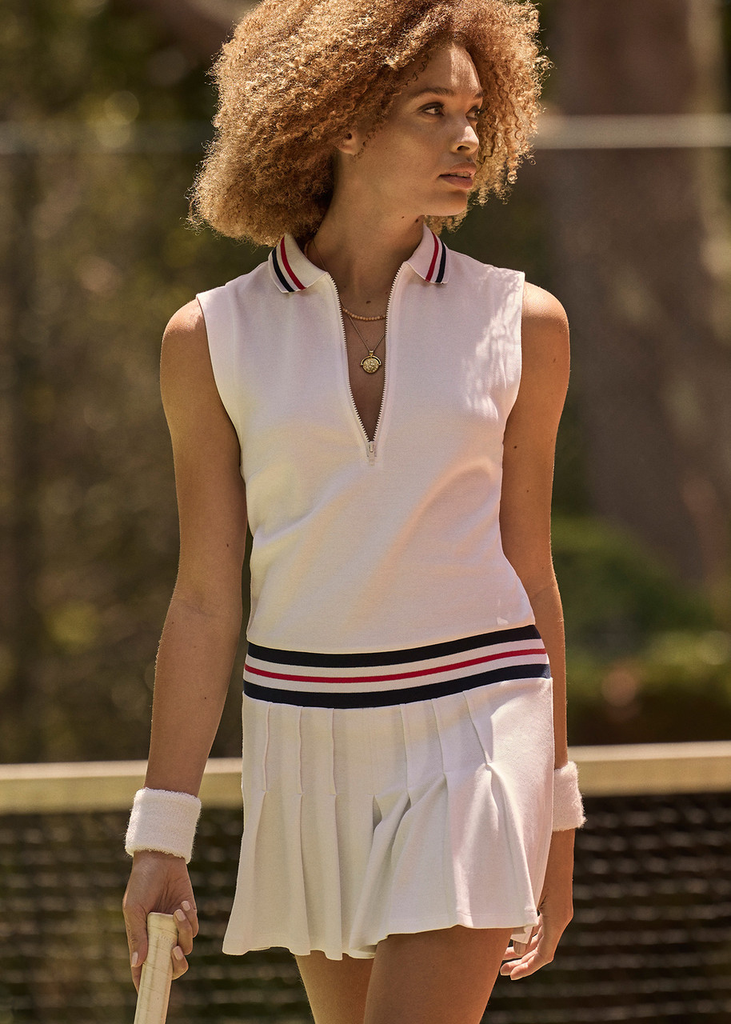 Another variation on the "Love" styles above, this tennis dress ditches the built-in bra and bodycon construction for a more relaxed fit.

Shop The Upside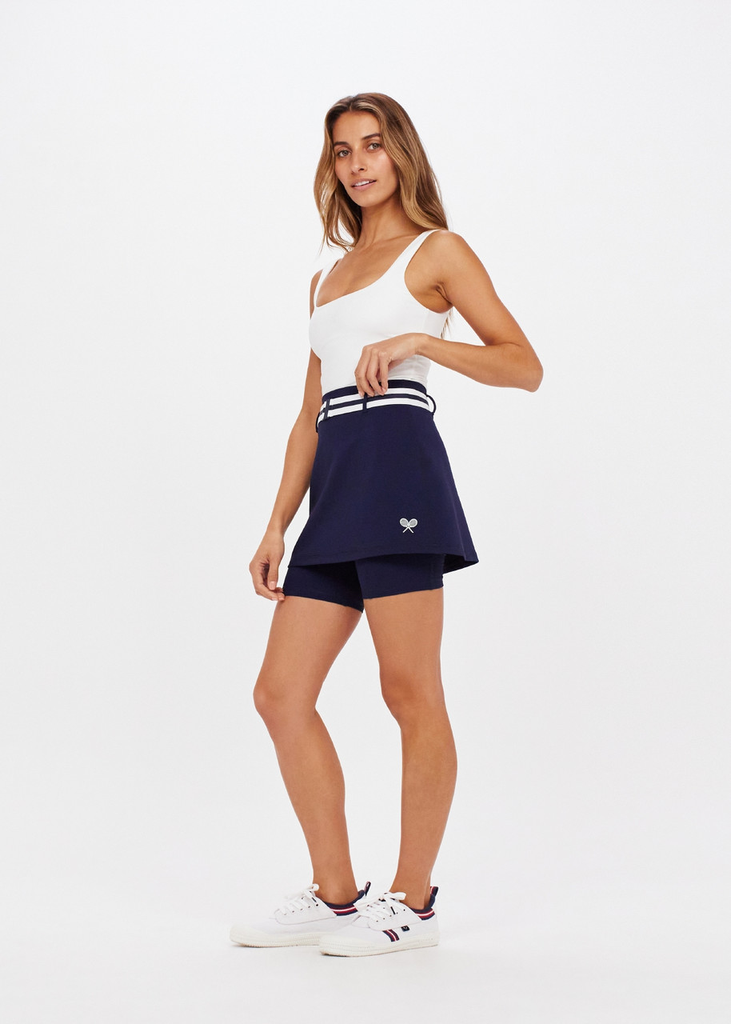 If you ask us, this teed-up look is also fashionably suited for the driving range.

Shop The Upside
This interview has been edited for length and clarity.
At Refinery29, we're here to help you navigate this overwhelming world of stuff. All of our market picks are independently selected and curated by the editorial team. All product details reflect the price and availability at the time of publication. If you buy or click on something we link to on our site, Refinery29 may earn commission.
Like what you see? How about some more R29 goodness, right here?
How To Dress Like A Golf Or Tennis Pro
Girlfriend Collective Launched A New Tennis Line