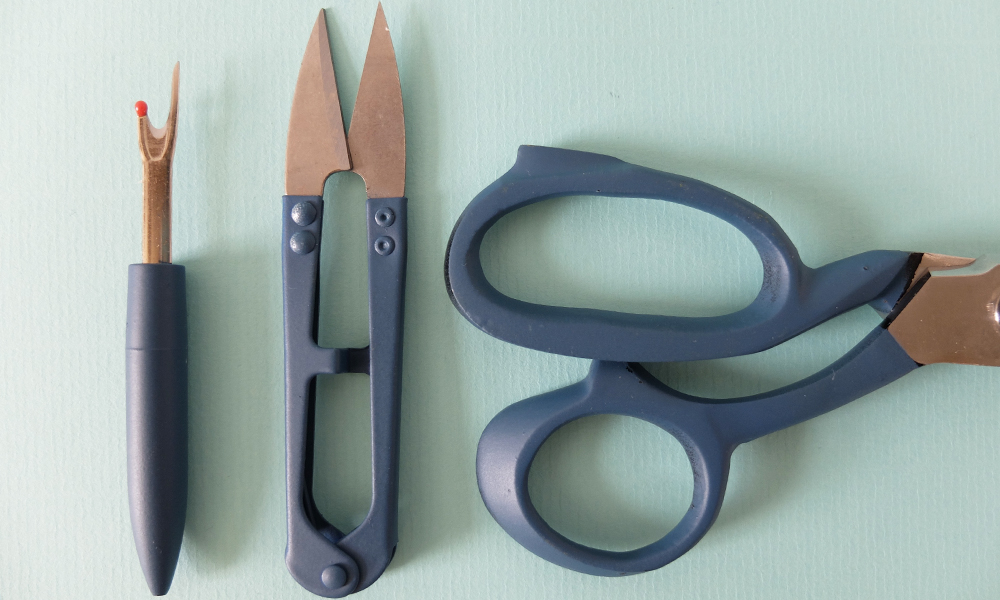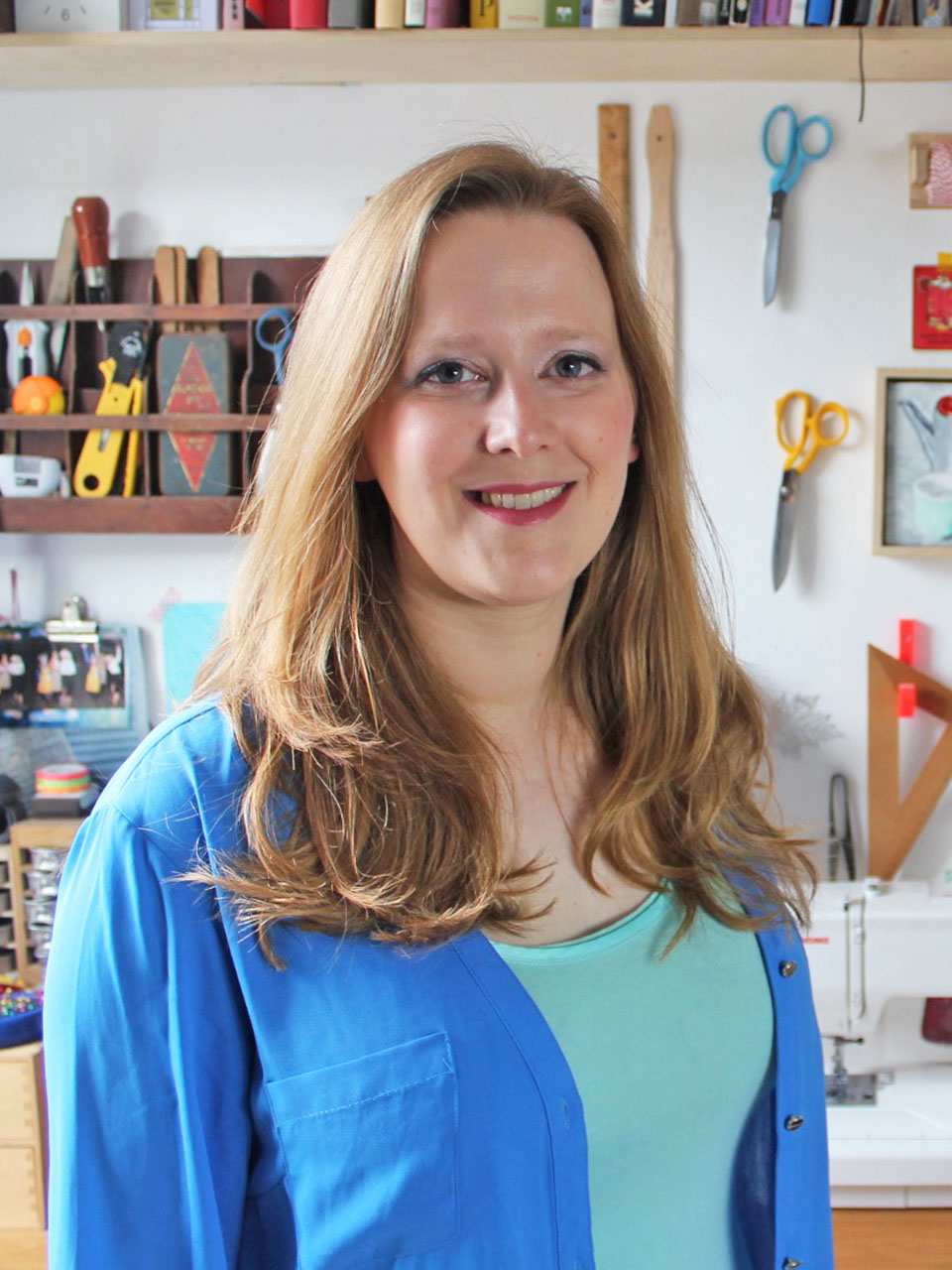 Your sewing Sunday papers are here and its time to catch on the latest and great stuff from the world of sewing. Wether youre after blogger makes, new sewing patterns, podcasts or your favourite indie businesses. They are all here in one spot, so settle in and enjoy!
If you didnt catch Kates vlog yesterday then you are in for a treat as its the new sewing pattern releases for January. Go check out all the amazing new pattern offerings from the indie designers.
Weve got a date for the sewing diary.. the Knitting and Stitching show has rebranded as The Stitch Festival. Its going to be much more dressmaking focused this year (hurrah!) and were going to be there too. Well have all your favourite indie patterns, so come and nerd out with us!
We got sent a discount code if you wanted to bag yourself a ticket. You get 2.50 off the full ticket price, just pop the code in at the checkout: TFL2020
Hope to see you there!
---

If you were feeling a little grey this should sort you right out! Sylvia from The Ravel Outhas made the most delightful jacket using some amazing cotton from Spoonflower. For those thinking I must makes this immediately (yep me too) then its the Pona jacket from Helens Closet.
Holy Moly Heathers latest make almost made me dribble. This is a seriously good bit of sewing one word for you allsilk. Yep I know. Shes used the Vogue 1645which was designed by Rachel Comey into this super interesting jumpsuit come skirt. Go have a read of Heathers making adventure its fascinating.
We blooming love a round up, and I really enjoying having a deep dive into Vicky from Sewstainabilitywardrobe. Shes talked through all her makes form last year, whether shes worn them, and what she wears together. Its a throughly enjoyable read and for anyone wondering about the pattern, its the Kyoto from Papercut.
Ana has left the most wonderful review of the Closet Case Kalle shirt, we love this understated version made in a charcoal viscose. Kudos to her on that top stitching.. not an easy feet with a slippery fabric.
Emily from Self Assembly Required is up to her usual tricks this week and has got another fab make under her belt. This time its the latest release from Tilly and the Buttons, the Bobbi Pinafore. That lilac chunky cord is perfection. Its just gone on the old make list.
Fiona from Diary of the Chainstitcher has done a fantastic deep dive into the shirt she made for her brother for Christmas. She used the Fairfield Shirt from Thread Theory, and there are loads of hints and tips in there, if youve ever wanted to sew a shirt this is a must read.
Daphnes review of the Amelia Jacket from Sew Over It is stuffed full of great tips. We absolutely love this version with the floral lining and the faux shearling collar.
Karen from Did you Make That? has done an absolutely awesome pattern hack this week. One so good I wish d thought of it.. its the Sew Over It Shift on the top and the Deer and Does Myosotis on the bottom. Ingenious!
Abi from What Abi Makes has also jumped on the Tilly and the Buttons Bobbi pinafore band waggon and made the skirt variation in a denim. The top stitching detail on this is fantastic.
Sometimes a fabric and pattern just go together.. and Katie has nailed it! The gorgeous deadstock fabric resplendent with roman busts on is from The New Craft house and the gorgeous pattern is the Vienna dress form Fibremood issue 4.
Jen from Gingerthread girl has been getting her hack on as part of the Simplicity hackalong challenge. Gi have a read of how she made this dress out of the Simplicity 8658.
---

Here are the latest new sewing pattern releases from independent designers in the sewing community. We are passionate about championing indie designers in the sewing community and we are always looking for new sewing pattern designers we can feature. With over 200 designers from around the world creating patterns for us to sew with, there is a lot of choice. If you need some help finding your next sewing project search for more ideas using our sewing-specific search tool. We January well underway, there have been a flurry of releases this week: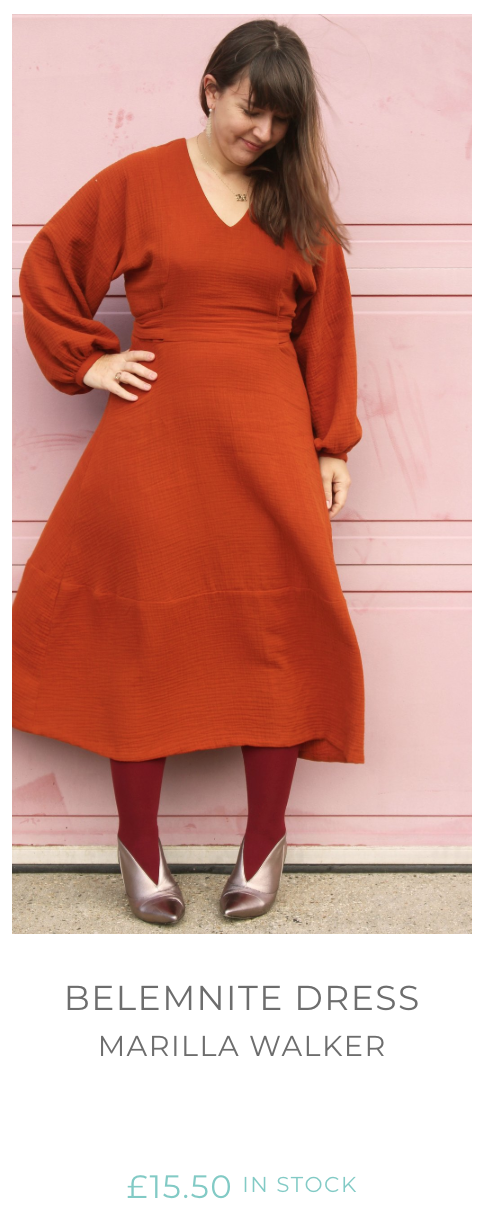 ---

We love nothing more that sitting down at the end of the day and watching sewing blogs, its always fun to see what patterns other makers have been sewing up or what theyve bought in their fabric hauls! Each week we share sewing videos from the sewing community where you can pick up tips, sewing advice and catch up on the latest high street and fashion trends. Youll also be able to see what other makers in the community have been up to.
Its us The new sewing pattern releases are for January are up go catch up!
Abi from what Abi makes shares her Make Nine plans
Joey Sewy is sharing her January favourites
Victoria has got a fantastical fabric haul to share with you
Sewn on Tyne shares her favourite new indie patterns
Sew Hayley Jane has shared her Chalk and Notch Fringe top
Voice of a creative is sharing her fabric haul and sewing plans..
---

There is nothing better than listening to people talking about their favourite hobby while we sew. Grab yourself a cup of tea, get the sewing machine warmed up and sit down to listen to the conversations of sewing bloggers, indie designers and other makers on topics from how to design a new sewing pattern to sorting out your fabric stash. Here we have curated a list of sewing podcasts hot off the press this week. Have a listen this weekend for your weekly dose of making inspiration.
Love to Sew are talking about sewing spaces so good go have a listen!
Sewing Out Loud Mallory is questioning Zede
Modern Sewciety Updates, New Patterns we love, Creativation, Oliso Iron, and so much more
Sewing For the Weekend Quilting cotton feedback
Bande Apart: Gaultier & Looking at Couture
Sew and Tell Host Q&A
---

Each week we also share all the new fabrics, haberdashery and kits from independent sewing businesses that we work with. Youll find the latest fabric collections to hit the shelves, new haberdashery sales, offers and other exciting launches. Take a look at all the products that small businesses have curated from your perusal this week.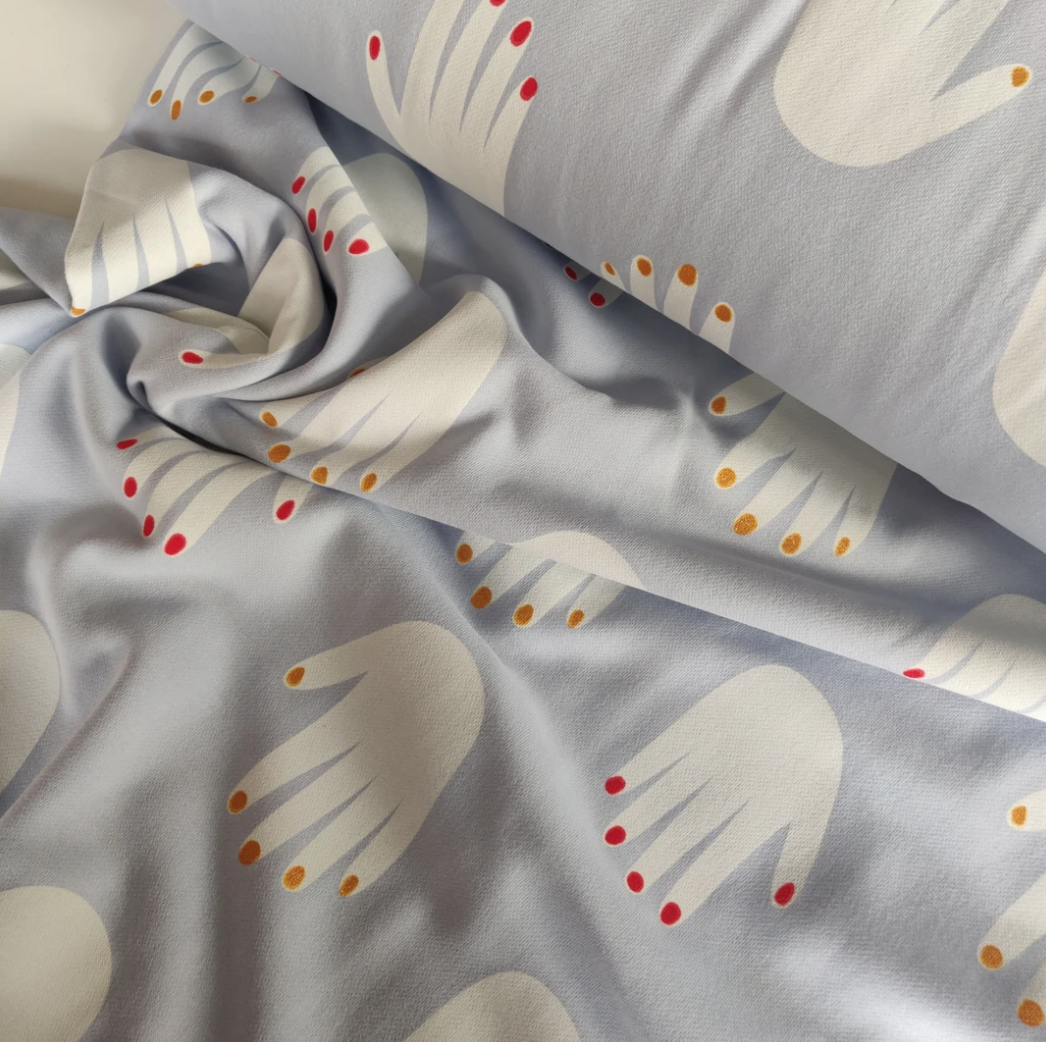 Hands down one of my favourite new arrivals from Sew Me Sunshine (see what we did there!) This is a fleece backed jersey hello secret pyjamas for this beauty.
Cloth and Candy have got a gorgeous muted range of Cloud9 fabrics in stock the only problem is that you are going to want all of them
This might be the cutest fabric Ive seen this year. It's called bears on the horizon and as a super mustard colour, Pin and Sew have nailed it again!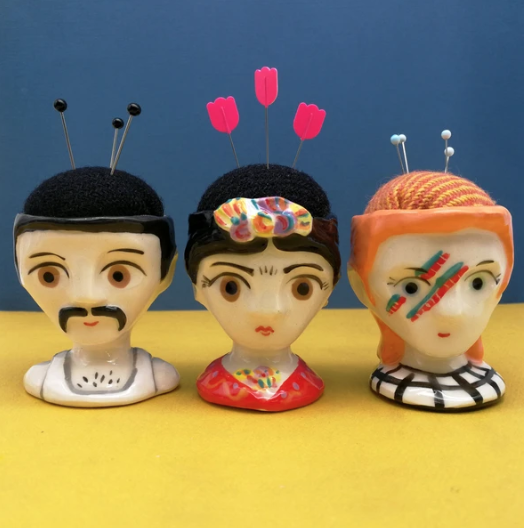 Pin cushions play a vital role in our sewing space and I like to have a few kicking around. If you fancy a new one go checkout the range from Beyond Measure. Im not going to lie, choosing your favourite it going to be tough.
The final details make the garment in our opinion. Check out the range of coconut buttons from the Drapers Daughter. Each style has a print laser cut onto them totally beautiful.
Mix a bit of viscose with a bit of leopard print and you have a match made in heaven. This beaut from Lamazi Fabrics has got our name on it!
Prepare yourself people this is pretty darn good! You know that pink mohair coat you've always wanted to make? Well now you can thanks to the Cloth Spot, check out their instagram to see the Tessuti Olso coat in all in glory!
On Sew Hayley Janes blog this week is a fantastic interview with Emma Block. Go have a read, for a bit of inspiration!
Sometimes its good to let people know what youre into. The lilac 'Sewist' pin from from Pink Coat Club can be worn with pride, so long as no-one asks you to fix their stuff!
Leopard lovers check out this beauty from LULOU Designs. It looks like a fabulous vintage Versace print and I dont know about you but Im imagining pyjamas..
Ive got two words for you. glitter and jersey. Yes thats correct Fabrics Galore has got a gorgeous mustard jersey with loads of glittery splodges all over it. This should come with a warning you will need it.
Get 50% off all Simplicity Patterns at Sew Direct.
---


We keep a handy list of sewing events, exhibitions and meet ups happening in the sewing community all over the world on our sewing social calendar here.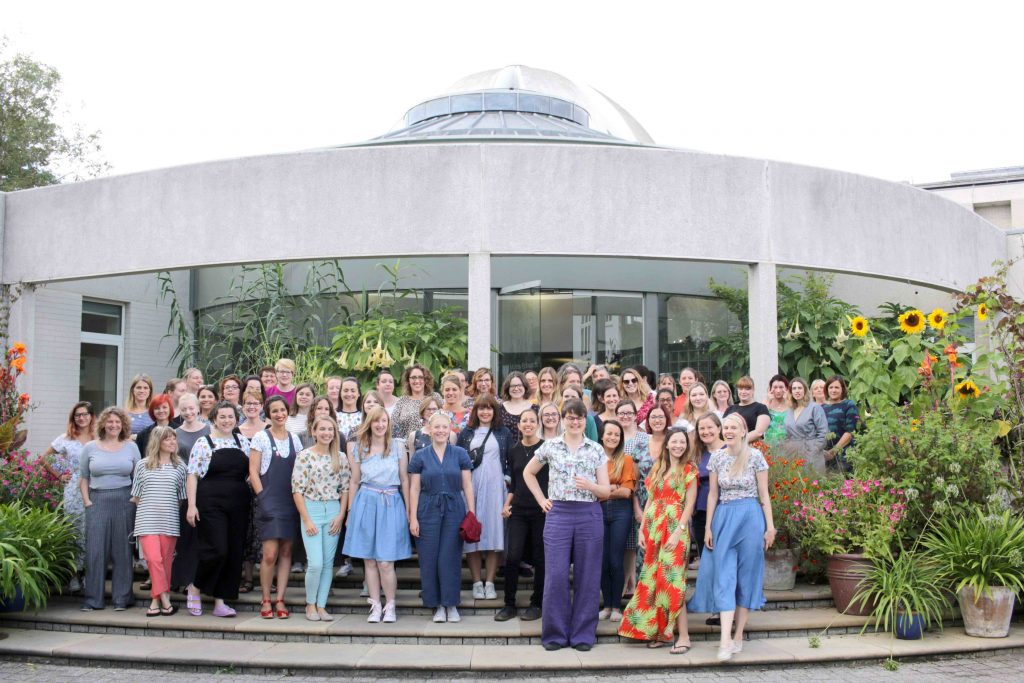 ---


Come and join oursewing Facebook groupwhere we are chatting about sewing plans, new patterns and helping each other out with projects.
The post The Sew Reporter 2nd February appeared first on The Foldline.