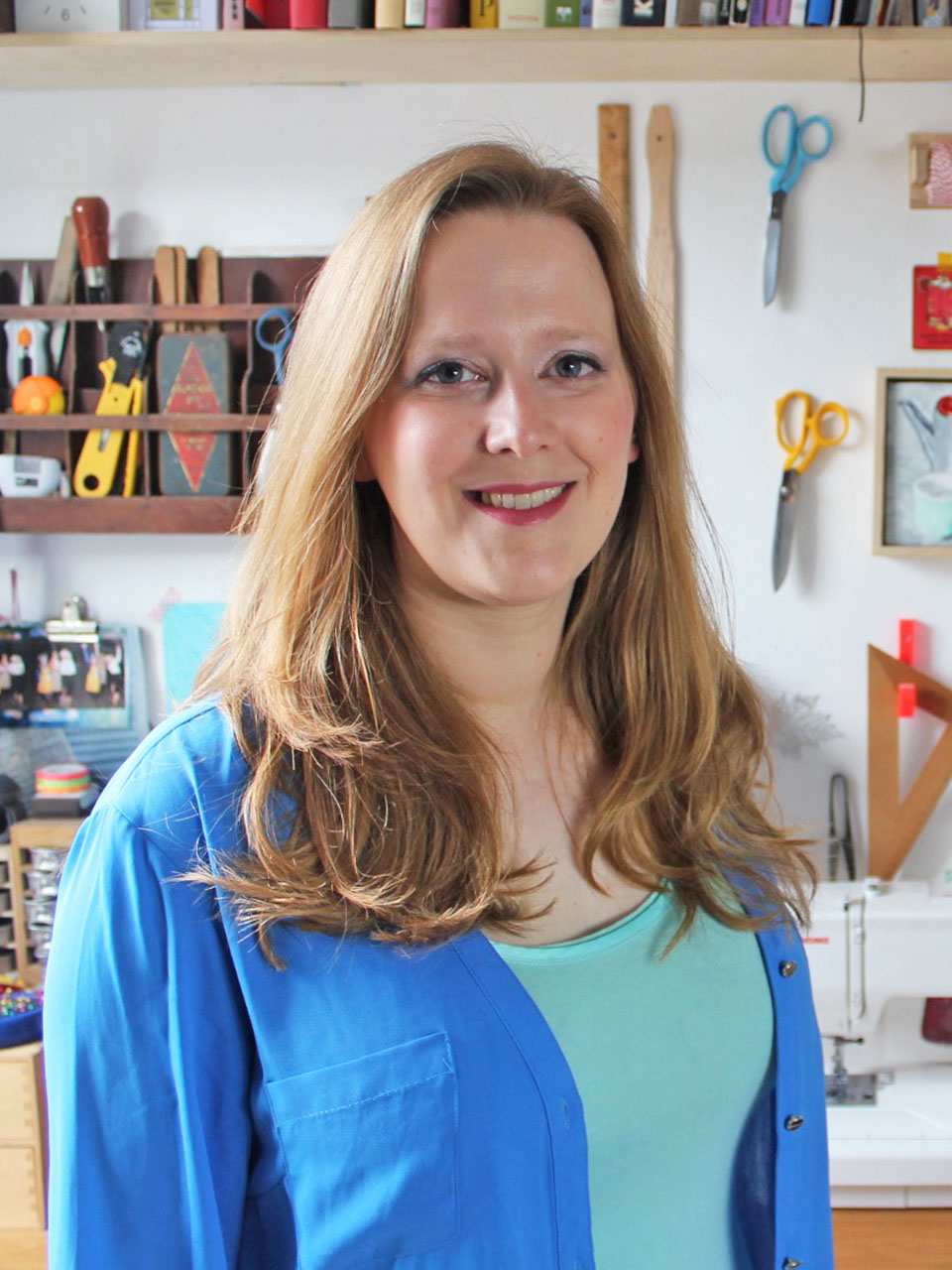 Its Sunday and its that time of the week to sit back and catch up on all the latest sewing news. Weve got makes from your favourite bloggers and the sewing community, sewing podcasts, creative vlogs and of course a round up of new pattern releases from the last week.
Do remember to watch Kates latest vlog, the Sew Down, where she talk about all the favourite things weve read, listened to and discovered over the last month. We hope youve got a weekend full of sewing plans!
Weve got a date for the sewing diary.. the Knitting and Stitching show has rebranded as The Stitch Festival. Its going to be much more dressmaking focused this year (hurrah!) and were going to be there too. Well have all your favourite indie patterns, so come and nerd out with us!
We got sent a discount code if you wanted to bag yourself a ticket. You get 2.50 off the full ticket price, just pop the code in at the checkout: TFL2020
Hope to see you there!
---

Manju has been busy over the last few weeks making this amazing Butterick 6385 military inspired coat. The coat has a funnel neck design and is made from heavy wool. The pattern is great because it has different bust cup options as part of the princess seam front panels. We are so impressed by this!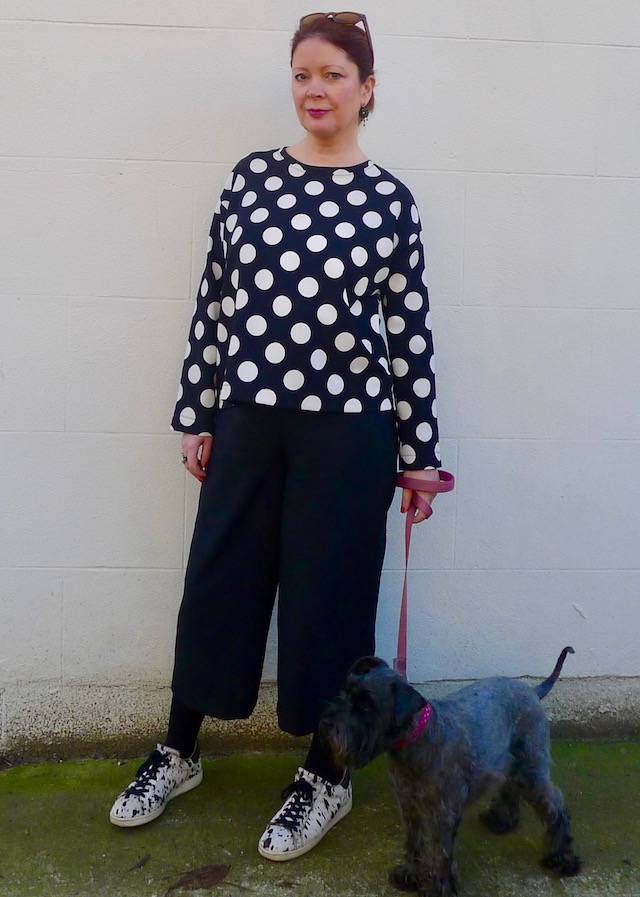 This week Karen has made the Nora Top from Tilly and the Buttons. She was inspired by all the polka dot prints on the high street. As Karen says, its a simple and quick make, which you can whip up in an afternoon for speedy creative satisfaction! Find out more about Tilly and the Buttons Nora here.
How heavenly is this Wilder Gown made by Atia of The Bright Blooms? She chose a soft and lightweight beautiful indigo jamdani cotton with a mustard yellow selvedge from Loom and Stars. No adjustments needed! Fancy making one for yourself? Have a look at the Wilder Gown by The Friday Pattern Company here.
Mel made the Madeleine skirt by Victory Patterns and thinks it is probably her favourite make ever! This project is also made special as the fabric is alightweight wool from Merchant and Mills. Mel took a day to sew the skirt and enjoyed all the top stitching involved.
Fiona looks back at all her makes from 2019, including this Desmond Backpack. Although she didnt feel she sewed that much, as Fiona says when she looks at all her makes there are actually quite a few!
Portia was taking part in the Simplicity Hack-along this week and she transformed Simplicity 8701 into carpenters trousers with a barkcloth weave denim. Portia moved the position and changed the shape of the pockets. She also recommends using the Closet Case Patterns zip construction method and she says it is the best!
Shreya is wearing a cropped version of the Park Lane blouse from Nina Lee patterns. She particularly loved the attention to detail of the back seam construction and gathered sleeves. The trickiest part will be the sleeve placket but its a great pattern to show off a bold print like these flowers.
Kathy makes a lovely colourful and cosy pair of Tilly and the Buttons Margot pyjamas from her first book, Love at First Stitch. With just two pattern pieces, these are a super simple sew and made from brushed cotton. A great beginners pattern.
---

Here are the latest new sewing pattern releases from independent designers in the sewing community. We are passionate about championing indie designers in the sewing community and we are always looking for new sewing pattern designers we can feature. With over 200 designers from around the world creating patterns for us to sew with, there is a lot of choice. If you need some help finding your next sewing project search for more ideas using our sewing-specific search tool. We January well underway, there have been a flurry of releases this week:
---

We love nothing more that sitting down at the end of the day and watching sewing blogs, its always fun to see what patterns other makers have been sewing up or what theyve bought in their fabric hauls! Each week we share sewing videos from the sewing community where you can pick up tips, sewing advice and catch up on the latest high street and fashion trends. Youll also be able to see what other makers in the community have been up to.
Its us catch up on this months Sew Down
Pattern Pals have two videos for you this week, A very Special Make and their finished Simplicity Hack-along makes.
Kealy of Voice of a Creative shares her 10 sewing questions on 2019 and 2020
Hayley of Sew Hayley Jane shares for Make Nine for 2020
---

There is nothing better than listening to people talking about their favourite hobby while we sew. Grab yourself a cup of tea, get the sewing machine warmed up and sit down to listen to the conversations of sewing bloggers, indie designers and other makers on topics from how to design a new sewing pattern to sorting out your fabric stash. Here we have curated a list of sewing podcasts hot off the press this week. Have a listen this weekend for your weekly dose of making inspiration.
Love to Sew Sewing Careers, turning your hobby into a passion
Congregation of Inspiration the secret to creative collaborations with Tatty Devine founders Rosie Wolfenden and Harriet Vine.
---

Each week we also share all the new fabrics, haberdashery and kits from independent sewing businesses that we work with. Youll find the latest fabric collections to hit the shelves, new haberdashery sales, offers and other exciting launches. Take a look at all the products that small businesses have curated from your perusal this week.
Let us all swoon over this quilted tencel Nani Iro fabric inspired by artist Marc Rothko, available at The Drapers Daughter.
This fantasy embroidered cotton lawn from Lamazi fabrics is an exquisite design inspired by nature.
This Ruth Singer Patchwork patterns creative colouring book from Beyond Measure is beautiful and ideal for playing with colour combinations.
Sit down with a cup of tea and watch Hayley's vlog about her sewing plans and Make Nine for 2020.
These self-drafted woven labels from Pink Coat Club are the perfect addition to your finished make!
Take a look at this fabulous Palisades teal blue viscose crepe-de-chine in a palm print from Cloth Spot, summer holidays anyone?
Alexander Henry fans, what do you think of this ghastly craft cotton for your next project make from Fabrics Galore?
Take a look at these lovely new Atelier Brunette viscose fabrics newly in at LULOU Designs.
Get 50% off all Simplicity Patterns at Sew Direct.
The perfect print to take you into Spring is this French Terry in a soft midnight bloom from Pin and Sew.
This cute tiger print on a citron background from Cloth and Candy is perfect for craft projects for little ones.
Did you know that Sew Me Sunshine now stocks deadstock fabrics? Check out these ex-designer prints from well known high street stores and textile mills.
---


We keep a handy list of sewing events, exhibitions and meet ups happening in the sewing community all over the world on our sewing social calendar here.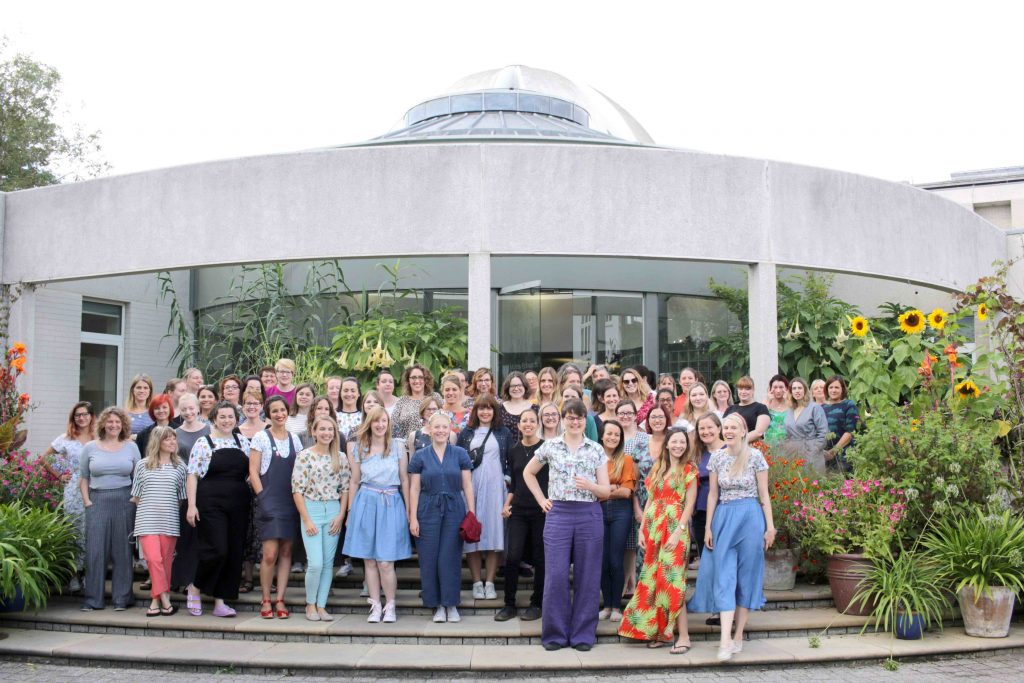 ---


Come and join oursewing Facebook groupwhere we are chatting about sewing plans, new patterns and helping each other out with projects.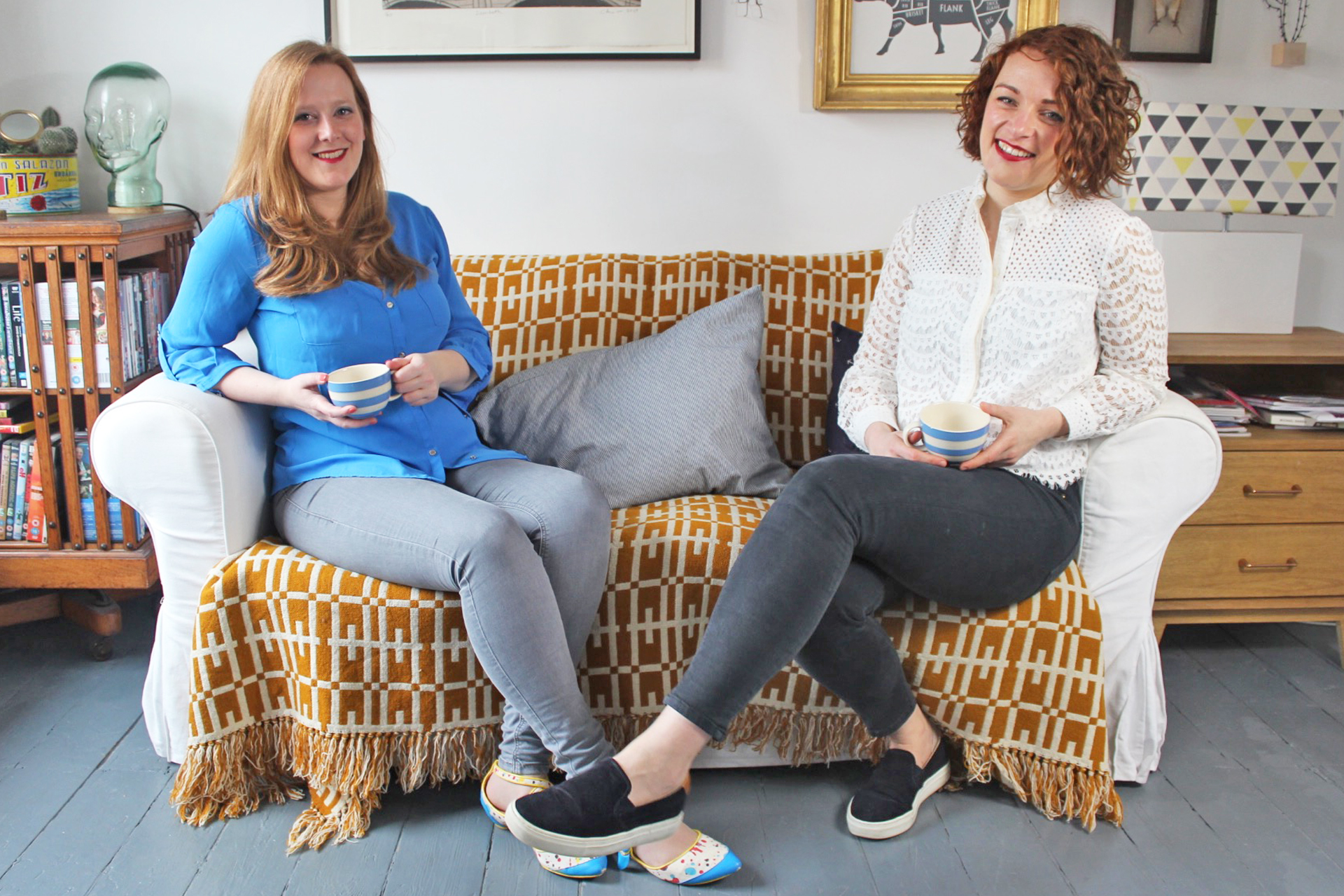 The post The Sew Reporter 26th January appeared first on The Foldline.