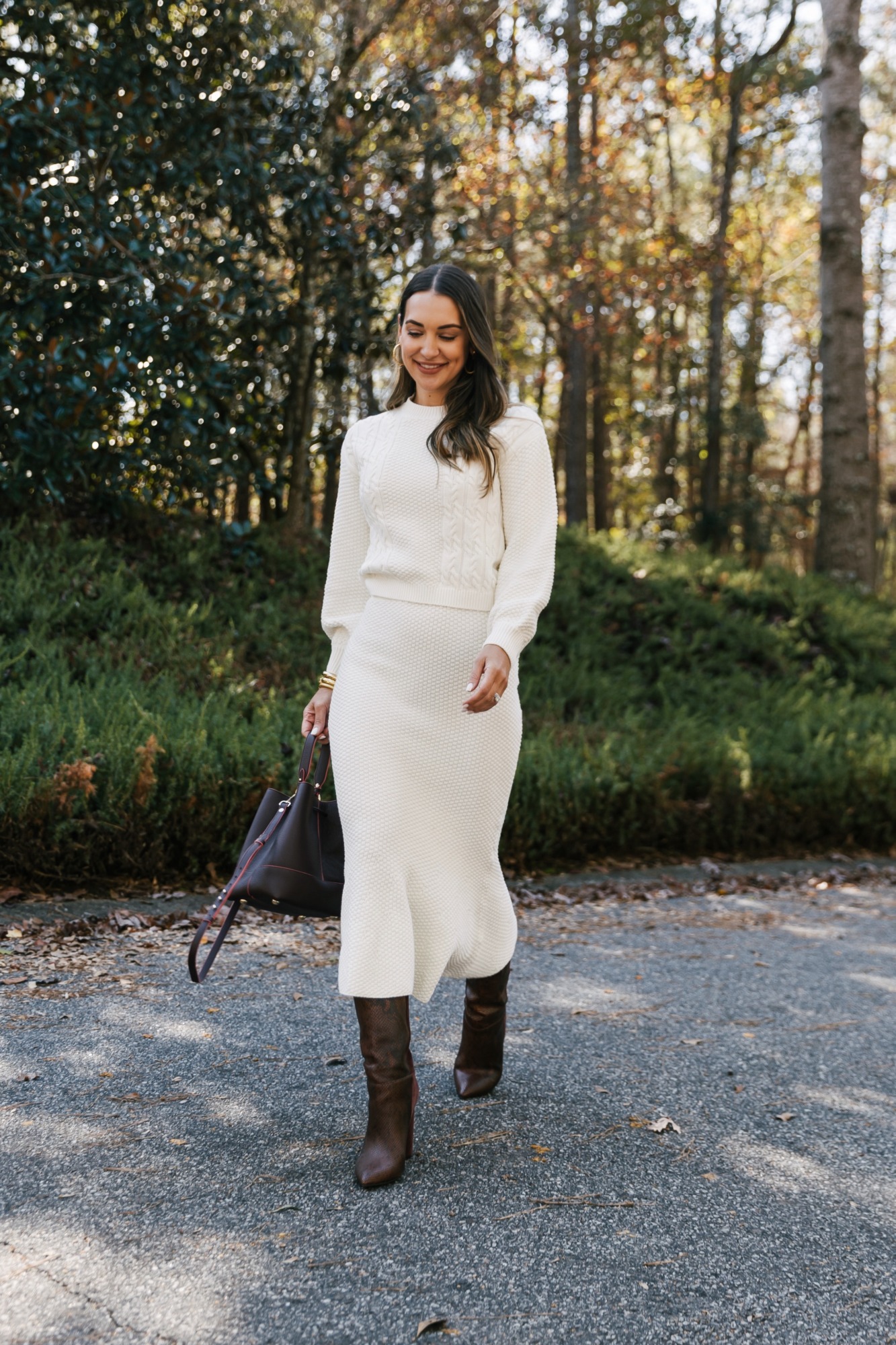 I have been so excited to wear this sweater and skirt set because it's so cozy and also fits so well. The beauty of sweater skirts – both comfortable and curve-friendly.
I also love that knit skirts like this are easier to wear even if you're a few lbs up from holiday festivities or whatever else has been going on in life. As someone who is pregnant every other year… I can appreciate that!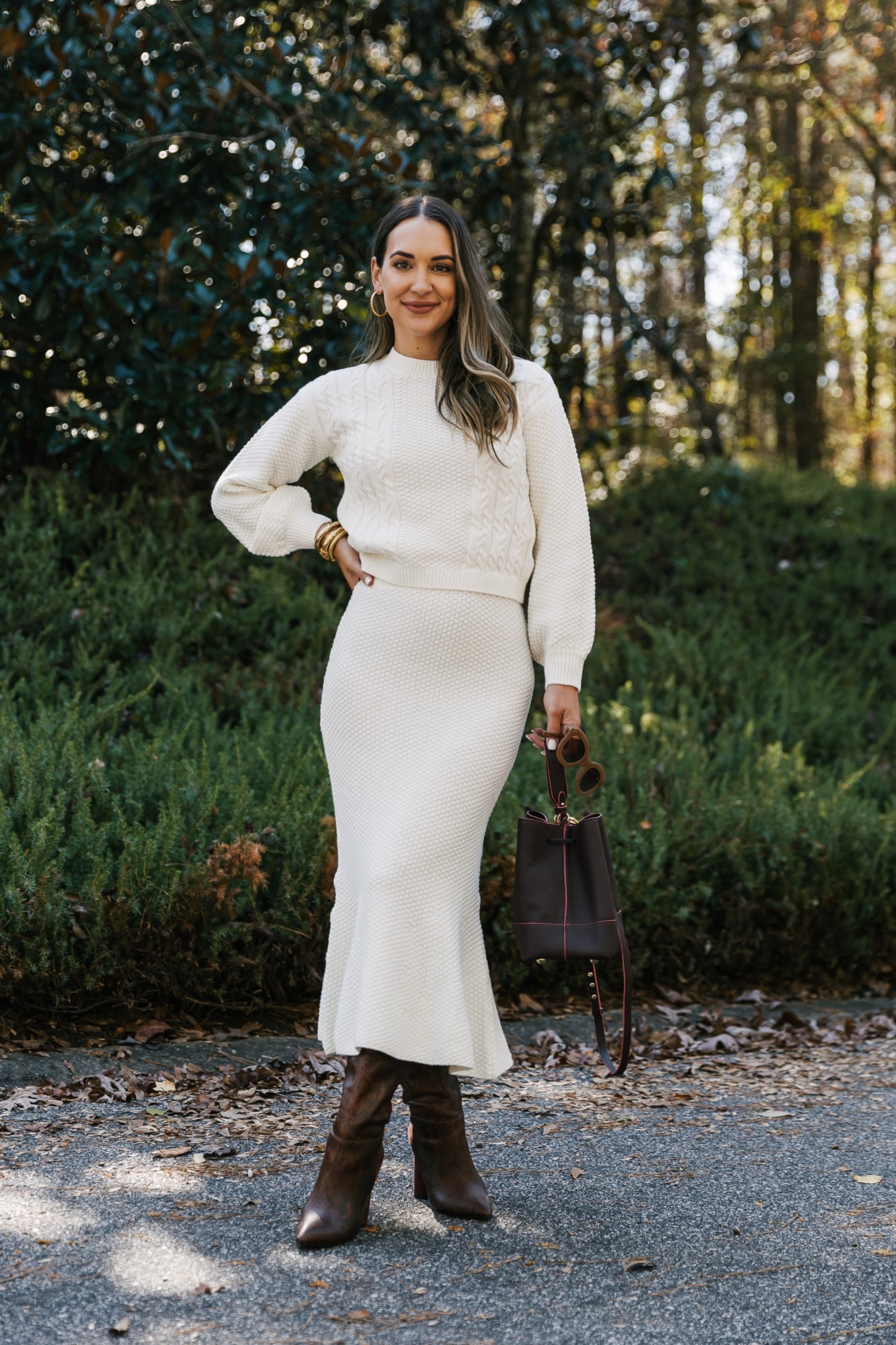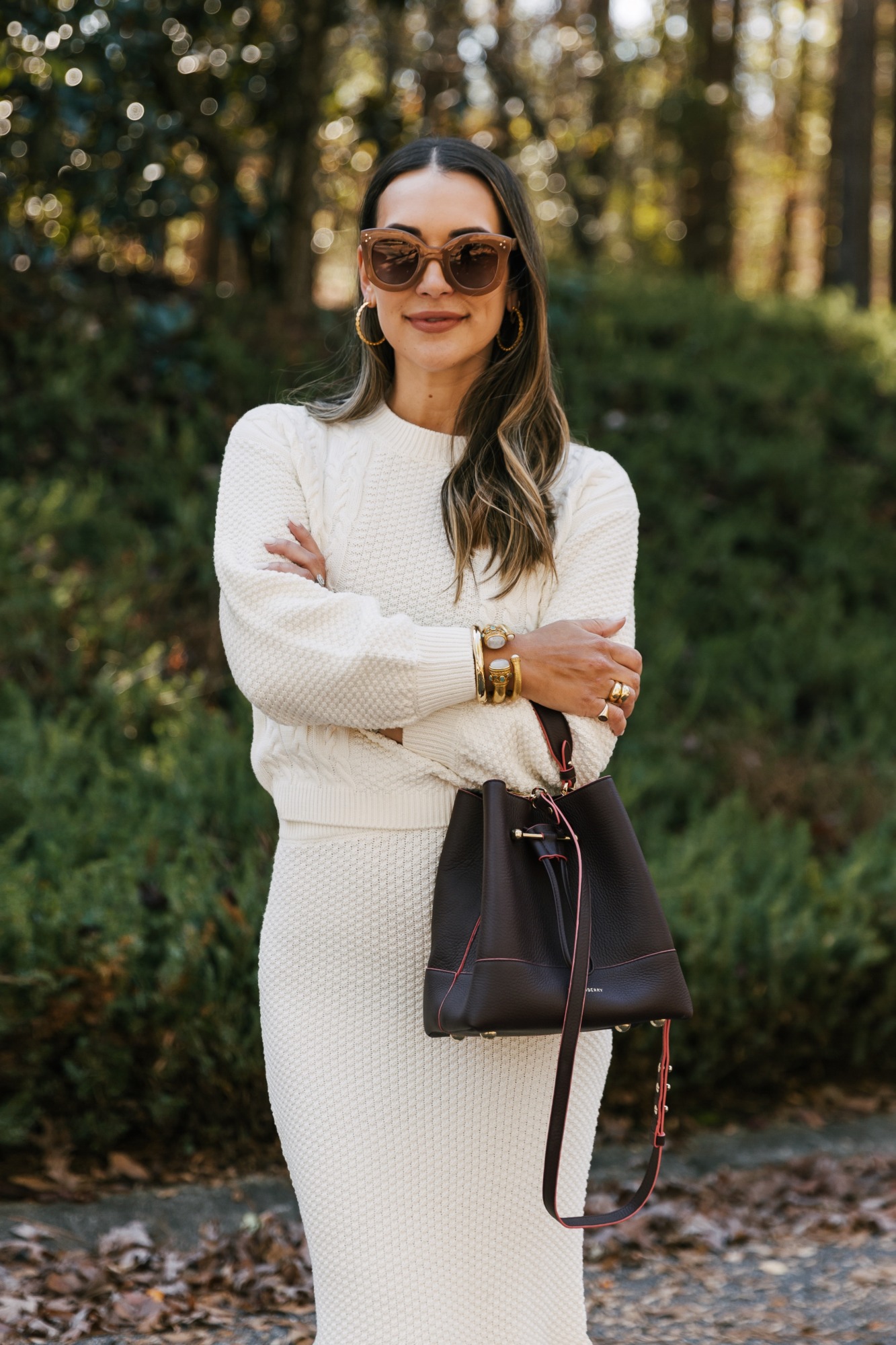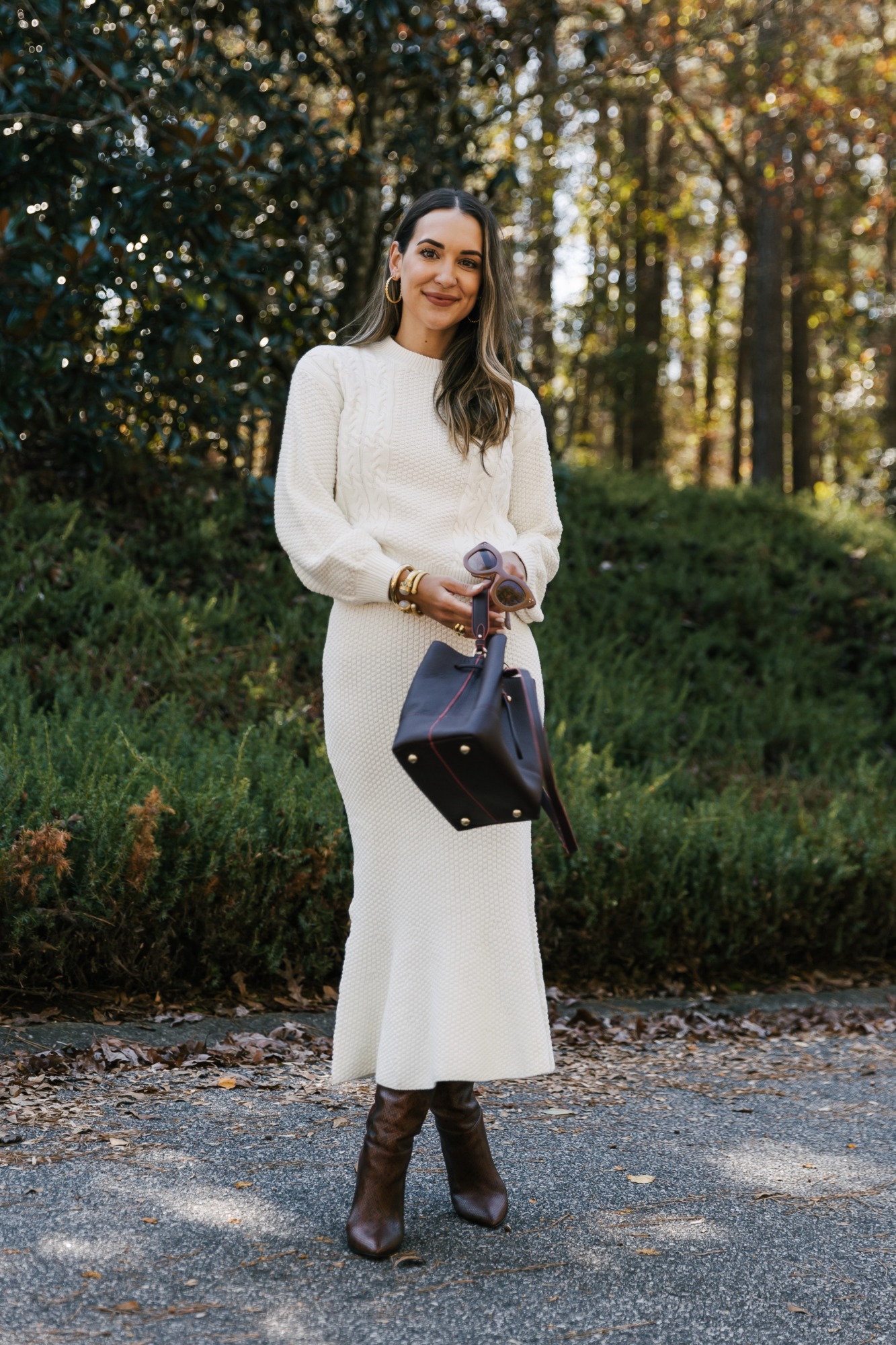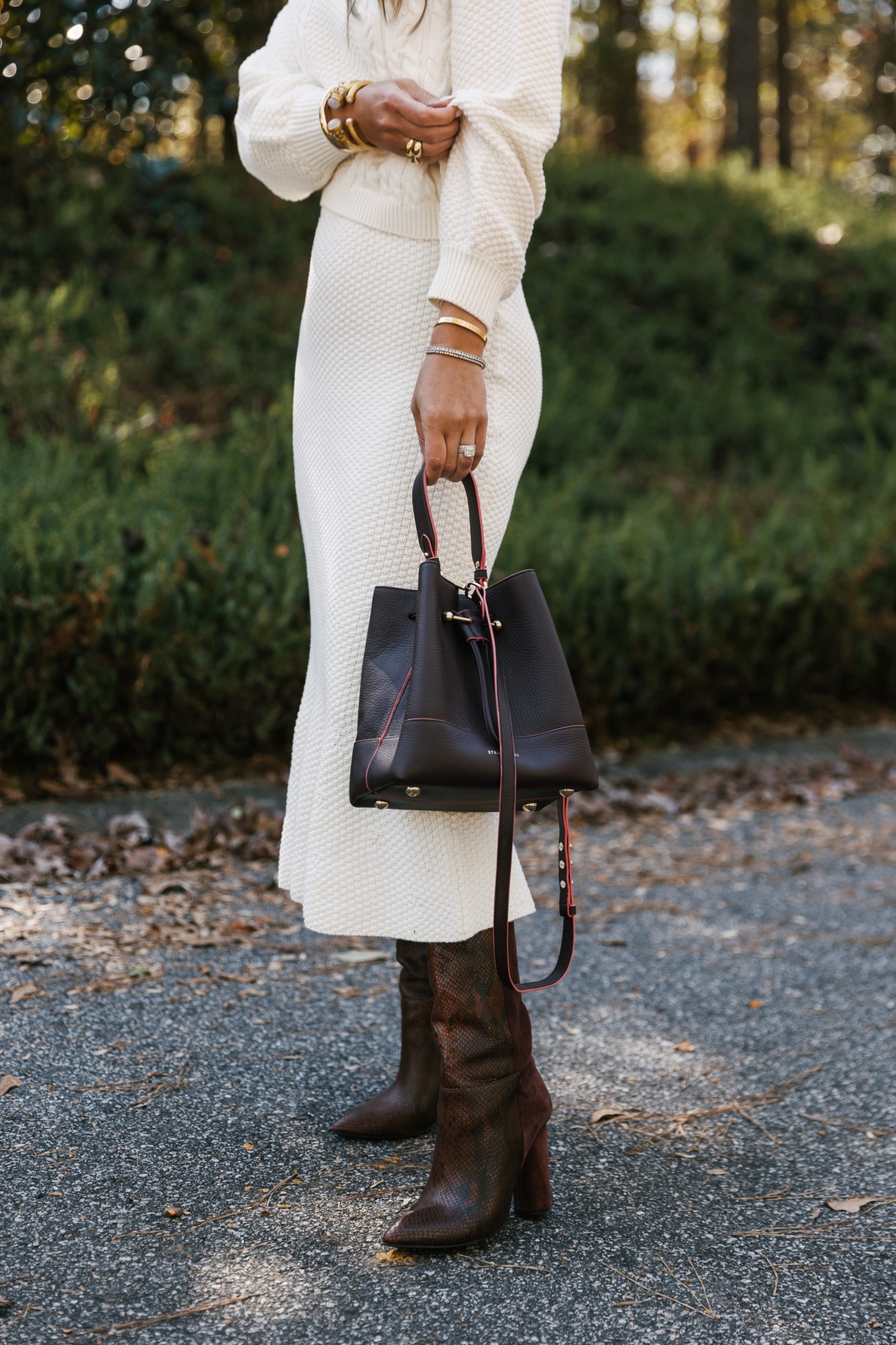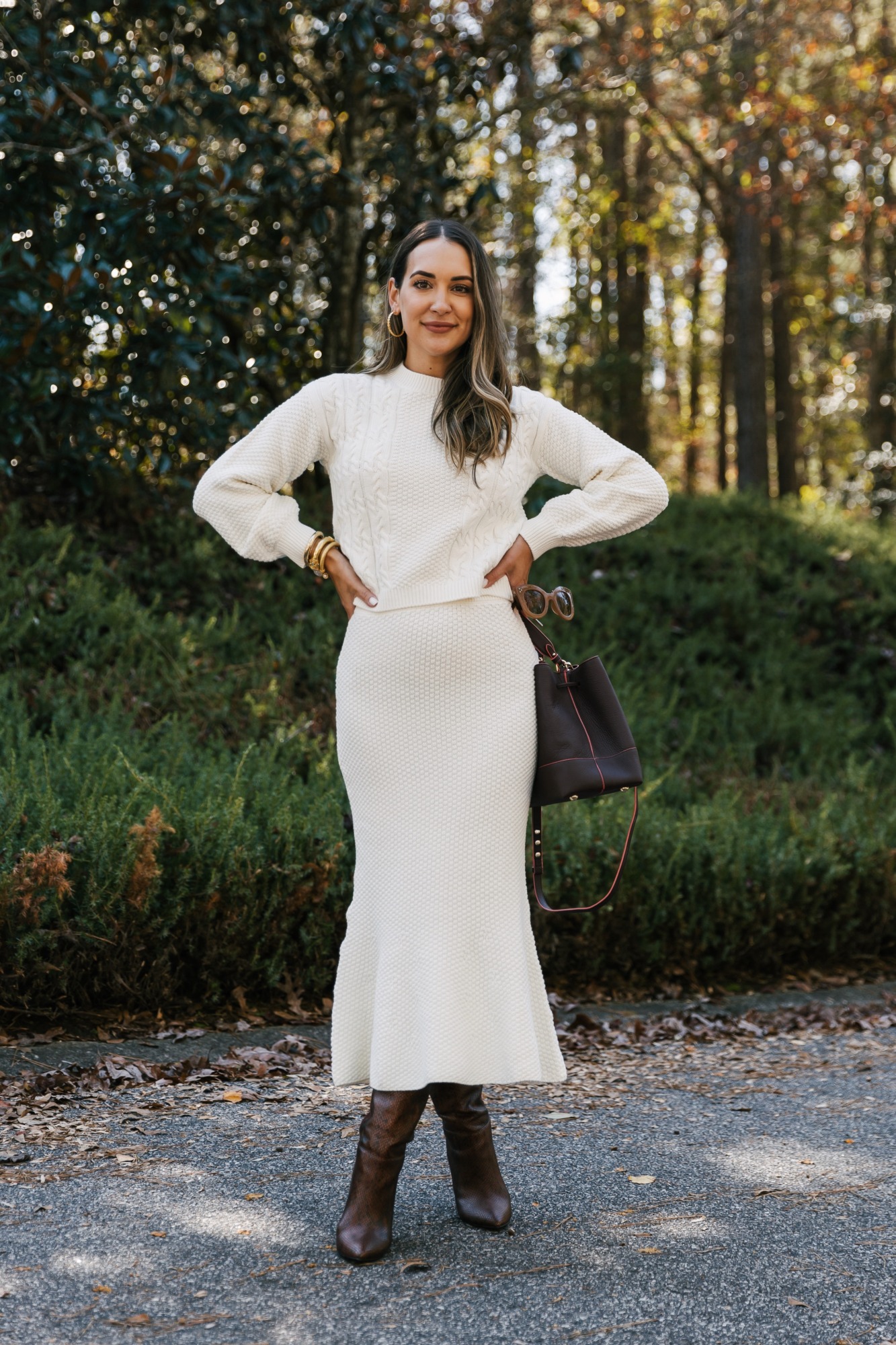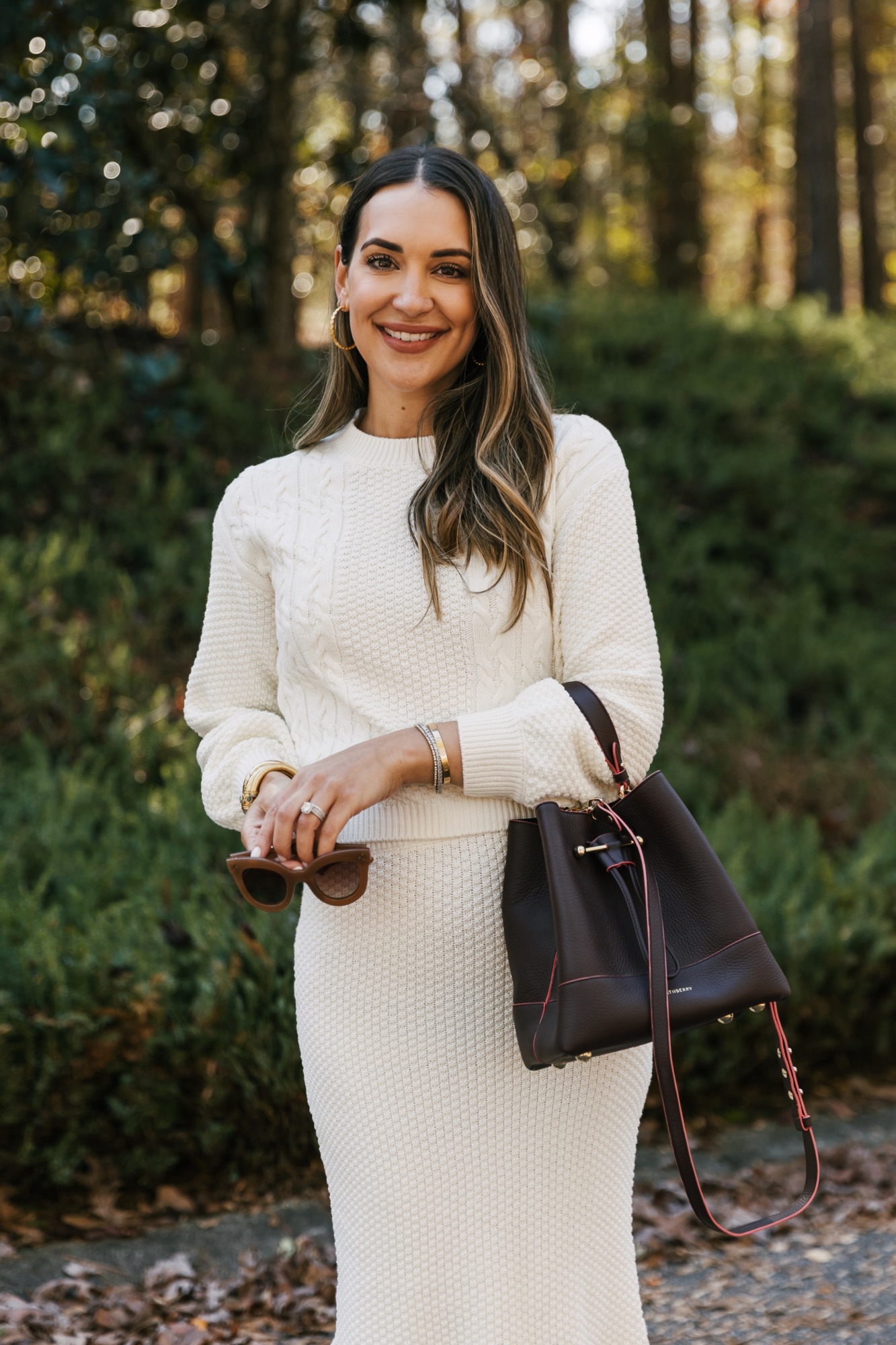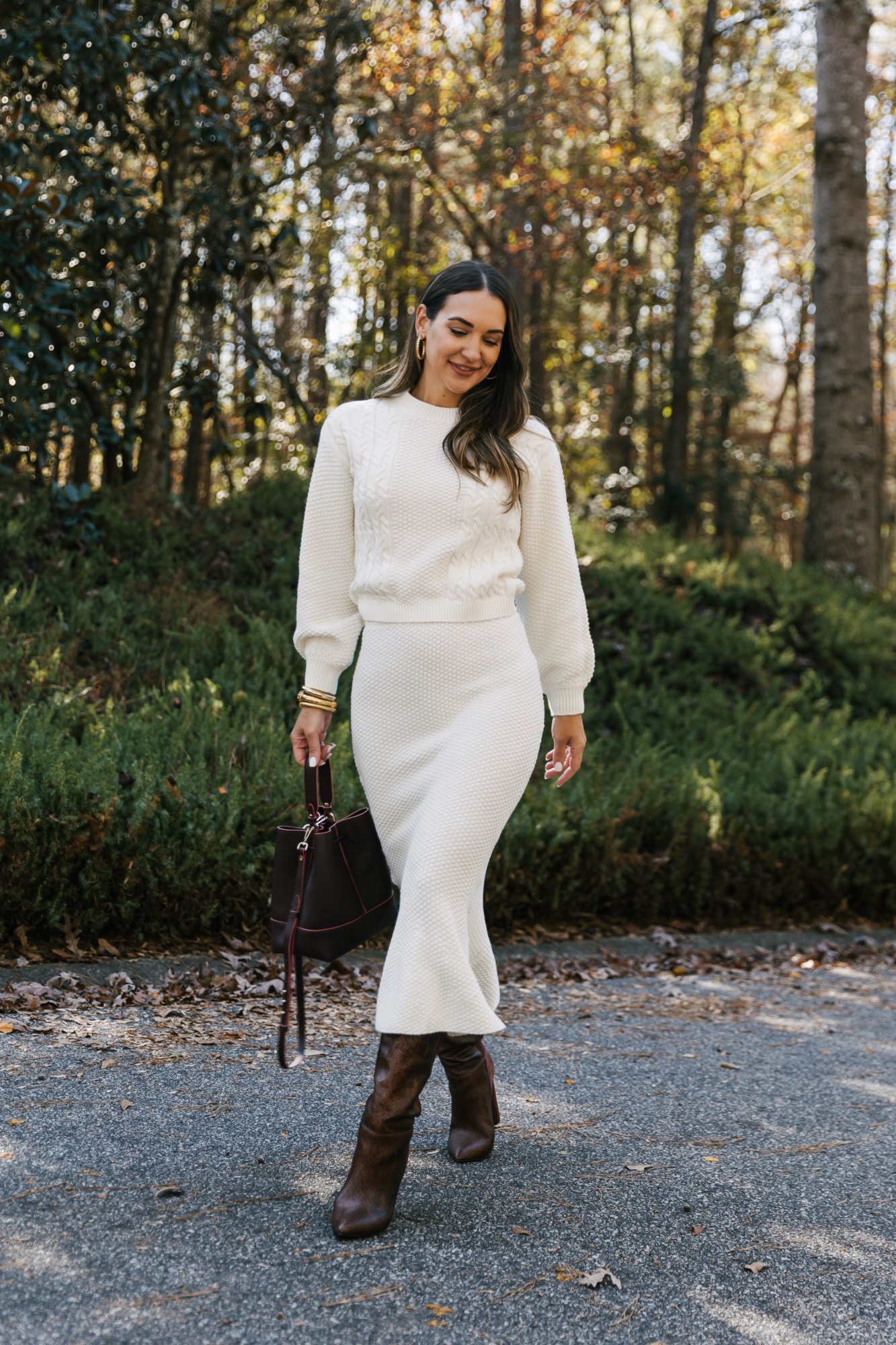 sweater, also love this one and this similar style sweater dress | skirt, also love this one and this one (on sale) | similar boots here and here (on sale) | bag | hoop earrings | bracelets
You can find more fashion picks and fall looks in the "fashion" category of this site. And more gift guides coming! You can see all the ones shared so far in the "holiday gifts & decor" category. Thanks so much for reading – XO –
The post Sweater Skirt Set appeared first on Carrie Bradshaw Lied.