Hello team! How did we find ourselves in August already? We are in the middle of summer and lots of us are busy making for holidays, staycations, day trips, special occasions and more! I don't know about you, but we are already finding ourselves behind on our making plans?
Welcome to this weeks round-up of everything sewing, including some fab things to watch, read and listen to. Whether you're sewing this weekend, plotting your next make, or enjoying the day in your favourite me-mades, we hope you have a great one!
---

This striking colour combination has made us think we need more brightly coloured things in our wardrobes to play with! Robyn Andrea made the Helena Wrap Dress by Just Patterns (top length) in this stunning bright yellow linen and shared all the details on her blog, Styles In Seams. It's packed with more pictures so is definitely worth a peek.
Eliza is showcasing one of the best things about her latest make, there is no fixed front or back so you can wear it BOTH ways! Eliza Sew Little made the Nexus blouse from Papercut Patterns in this light and airy double gauze fabric and shared her review with us!
Mirry Maker whipped up this cool Ebony tee from Closet Core Patterns and we love it! It's a stylish, everyday piece that we absolutely need in our me-made wardrobe!
Wowieeee this is stunning! Amalia of Kindred Red created this amazing dress with a combination of the McCall's M8211 and M8195 sewing patterns and shared all the details in her review. It is pattern mash-up perfection!
This pattern is firmly on our sewing minds at the moment, and Emily of Self Assembly Required is showing us how it can be made into the chicest basic top. Emily's Vali blouse from Pattern Fantastique really holds that wonderful puff shape, we love it!
We never met a boilersuit we didn't like and this is a goodie!! Kathryn of @ohsewkaddis stitched up this stylish Gimlet Boilersuit by Our Lady of Leisure in this stunning rust-red colour, we adore the details and the effortless cool feel of the design. Oh, and we would happily visit this veg patch any time!
This is a make you will get a WHOLE lot of wear out of for years to come! Sew Manju made a pair of Dawn jeans from Megan Nielsen and wrote a blog post about the process, including her fitting notes which are very helpful! We can see why this pattern is a staple in sew many makers' wardrobes.
Oh, we love a wrap dress and this one is full of drama! Michelle Provost used McCall's M7745 to sew this maxi-length gorgeous gingham dress. Although it wasn't the smoothest sewing project, Michelle noted that something important – there is no risk of the wrap flying open. Phew!
The Sicily slip dress from Sewing Patterns by Masin has been mighty popular and we can totally see why. Sylvia made her second slip after realising the first was one of her most worn garments, in this striking print. Syliva shared her thoughts on the pattern, including her first version and how she likes to style it, on her fabulous blog, The Ravel Out… go check it out!
Hello, Harlene's! Dungarees are a must-have piece in our outfit rotation and this pattern has definitely claimed its place on the sewing hot-list. Mel made her Harlene dungarees by Merchant and Mills in this goes-with-everything blue denim. Mel described the sewing process as "meaty",  and enjoyed making these over a few sessions.
---

We've had a lovely lot of new sewing patterns hit the shop this week including a new designer, a classic tee that will build your me-made basic collection up and three everyday wear designs from Sinclair Patterns.
Do you already have a specific design in mind? Or do you need some help finding the perfect pattern for your fabric? You can search all the patterns in our database using our newly updated sewing-specific search tool.
---

We're enjoying the latest season of Making the Cut, which is currently on Amazon Prime (a new episode is released every Friday). If you love Project Runway, you will love this. In the second season of Making the Cut, Heidi Klum and Tim Gunn welcome 10 established designers from around the world to compete to become the next global fashion brand. It's great for inspiring your sewing!
---

NEW PODCAST ALERT! We were thrilled to discover a new sewing podcast, Check Your Thread! Hosted by the wonderful Zoe Edwards, the creator of the popular wardrobe challenge 'Me-Made-May', the podcast looks at how to sew more sustainably, through inspiring conversation and fun explorations.
The first episode introduces the podcast, its aims and what you can expect. We are hitting subscribe!
---
Have you missed the sewing pattern comings and goings this month? Fear not! We've shared some of the sewing pattern releases that hit our site in July. There have been some great additions, so if you're after a new project, or just like to be in the know, go check it out!
---
This self-drafted sensation caught our attention on Instagram this week from @katiemakesadress. It is a checklist of the current must-haves of sewing – puff sleeves, square neckline, tiered skirt, maxi hem-length… need I say more? It is definitely making us inspired to dust off the pattern master and get out the pattern drafting book!
---

We've had a brand new designer on the site this week that you must meet! Introducing Kate's Sewing Patterns – a designer with a collection of dreamy dress patterns, tops and bottoms that are both simple and beautifully detailed all at once. Ekaterina (or simply Kate) used to work as an HR manager, but several years ago started sewing and decided to start making her own patterns! They feel like timeless designs you will treasure for years to come.
---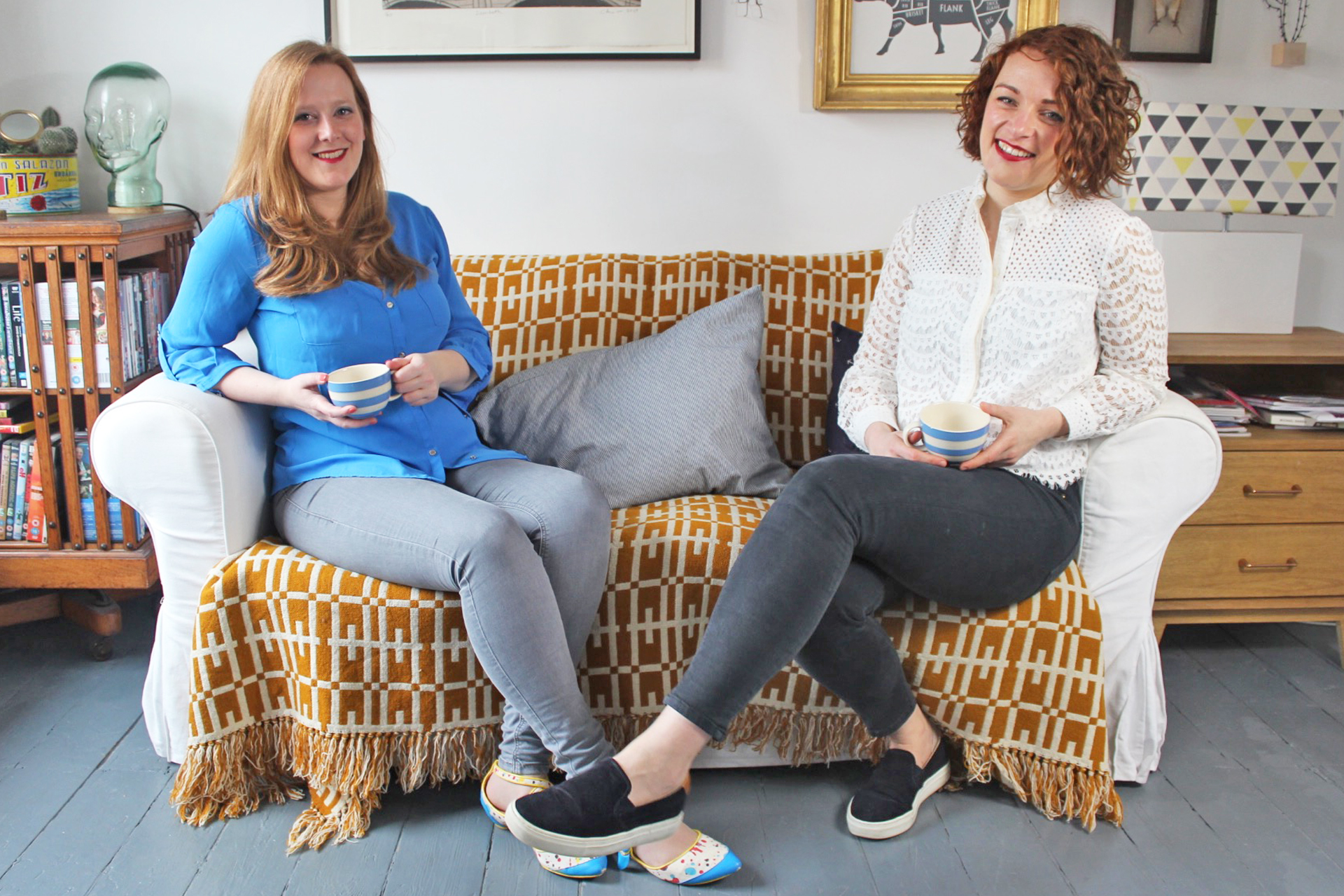 Come and join our sewing Facebook group where we are chatting about sewing plans, new patterns and helping each other out with projects.
---
The post Sew Reporter – 8th August appeared first on The Foldline.