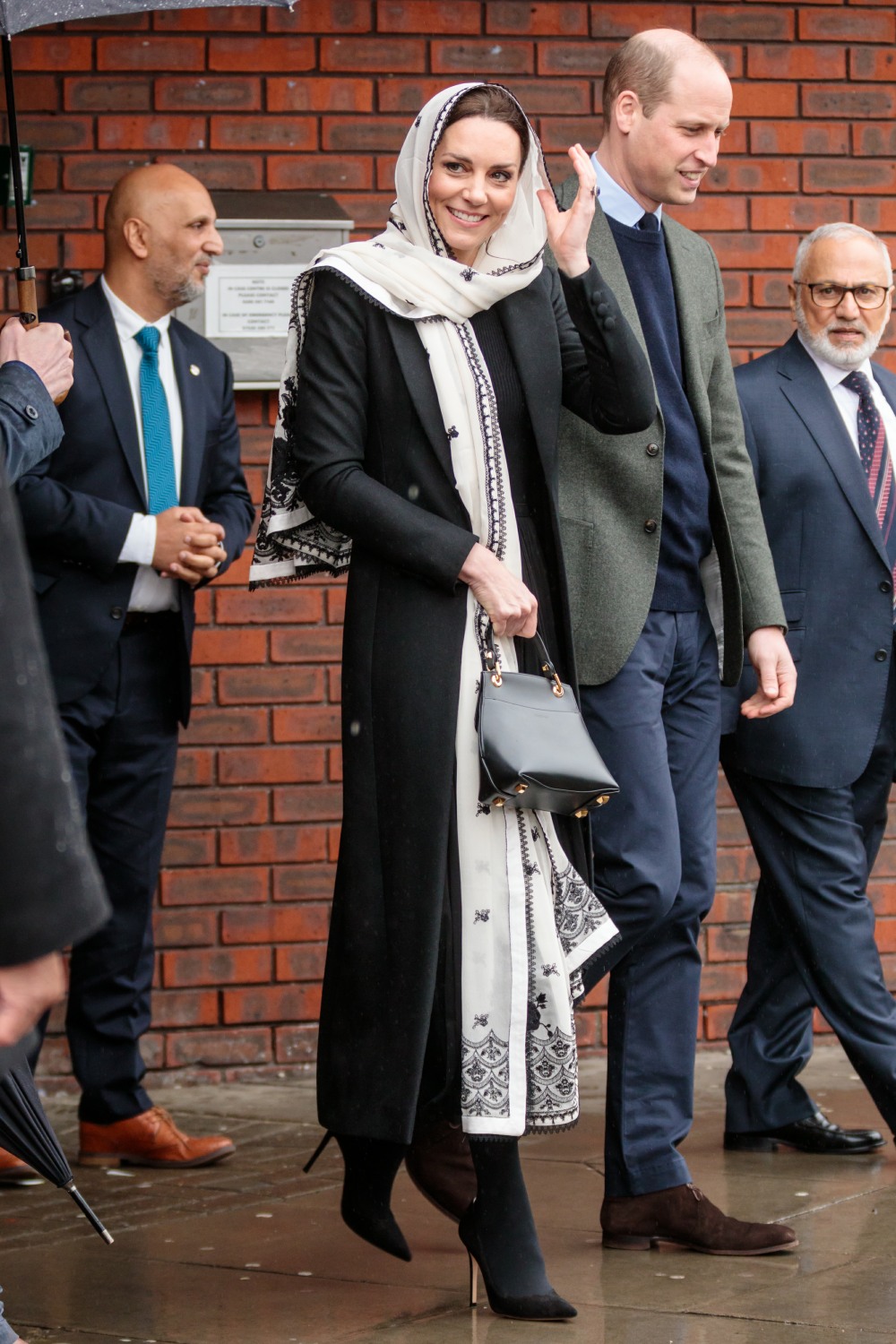 Prince William finally got off his ass this week and made his first public appearance since St. David's Day last Wednesday. William and his keen wife stopped by the Hayes Muslim Center in London today. They're highlighting the work the center has done to fundraise for the communities affected by the massive earthquakes in Turkey and Syria last month.
While they weren't entering a mosque, Kate still showed respect to Muslim culture by covering her hair with a black-and-white headscarf. The scarf is apparently from Pakistani brand Elan, and she bought the scarf years ago for their 2019 trip to Pakistan. Kate also "recycled" a McQueen dress in black. A respectful length on the skirt too – when in doubt, simply cover up.
The Hayes Muslim Center raised £25,000 for the Turkey-Syria Earthquake Appeal. William and Kate met with volunteers who raised the money, and with aid workers who have only recently returned from Turkey and Syria. Um… it looks like William and Kate turned up empty handed and they didn't make a donation? Maybe I'm wrong – it's possible that they donated via their Royal Foundation and the announcement will come later, but considering that they keep showing up to foodbanks and refugee centers empty-handed, I don't think it's some wild speculation that they also didn't bring anything (financial or otherwise) for this visit.