As you may have heard, we are returning to our roots and bringing back R29 Style, a place where fashion, beauty, and shopping come together.
Style is so much more than what you see on the runway or in glossy magazines, it's a manifestation of your personality and the way you see yourself and the world. We understand that fashion and beauty are rich forms of self-expression, and R29 Style is all about celebrating diverse backgrounds, identities, and opinions. We aim to be agents of change in an industry that still needs much changing, and we're here to challenge the status quo which means no ideals, no gatekeepers, just style. 
Whether we're trying out the latest TikTok micro trend, introducing you to sustainable and BIPOC-owned brands you should know, or giving our unfiltered review of the primer you probably don't, erm, need, we're here to break it all down for you and entertain you along the way.
Here's an official introduction to our kickass team who's behind all our efforts. Whether you recognize some of us or are meeting for the first time, get to know us because you'll be seeing us a lot. While you're at it, follow us on our newly relaunched Instagram account dedicated to all things fashion, beauty, and shopping: @R29Style. You'll definitely want to be a part of this.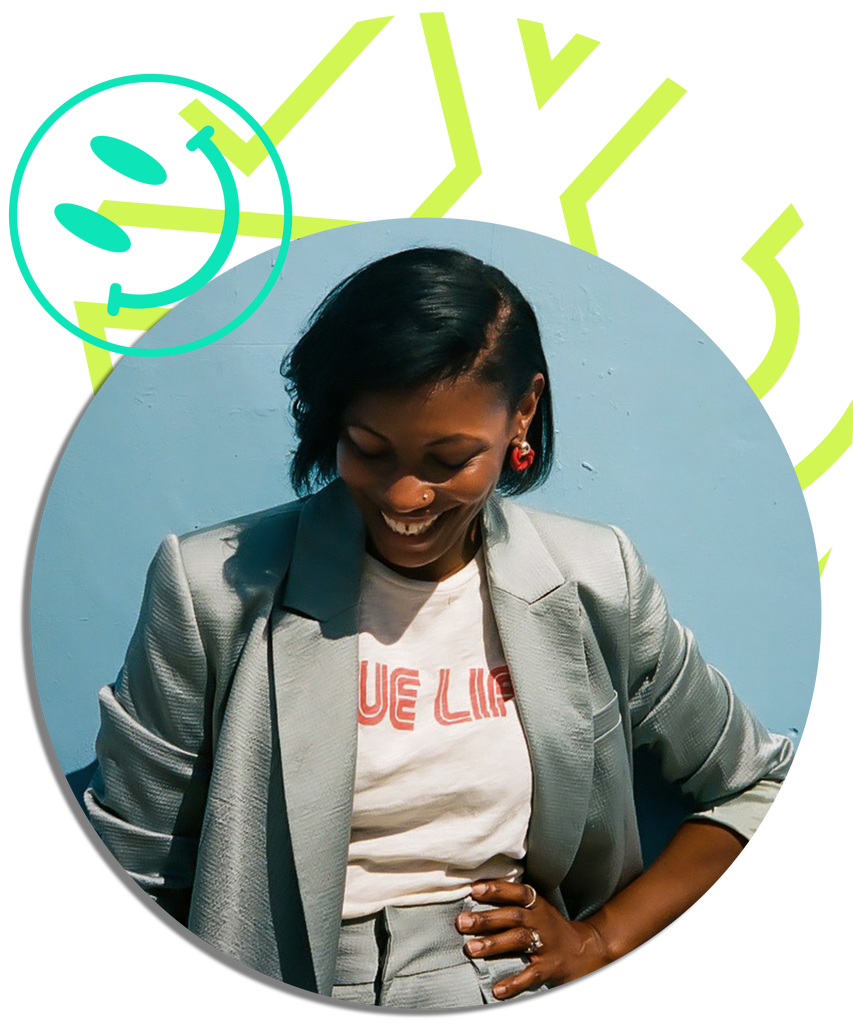 Simone Oliver, Global Editor-in-Chief 
Simone Oliver (@simonesoliver) is a proud native New Yorker who "window shops" online as a form of relaxation. She still reads glossy print mags while on vacation and will stop strangers in the street to compliment them if they're in a LEWK. "When you grow up in New York, you understand and can appreciate the language of culture and style at an early age," she says. She believes down to her core that personal style comes from the soul and is akin to having an extra sense. 
Best thing I ever thrifted: "Years ago I snagged this blush, double-breasted vintage coat with gold and sage marbleized buttons — like old-school, quality buttons that don't break when they drop. Sizes are a crapshoot when you're thrifting, but this coat fit so well it looks bespoke, and it's very warm. I got it for $42 but it looks and feels like the ultimate luxury piece."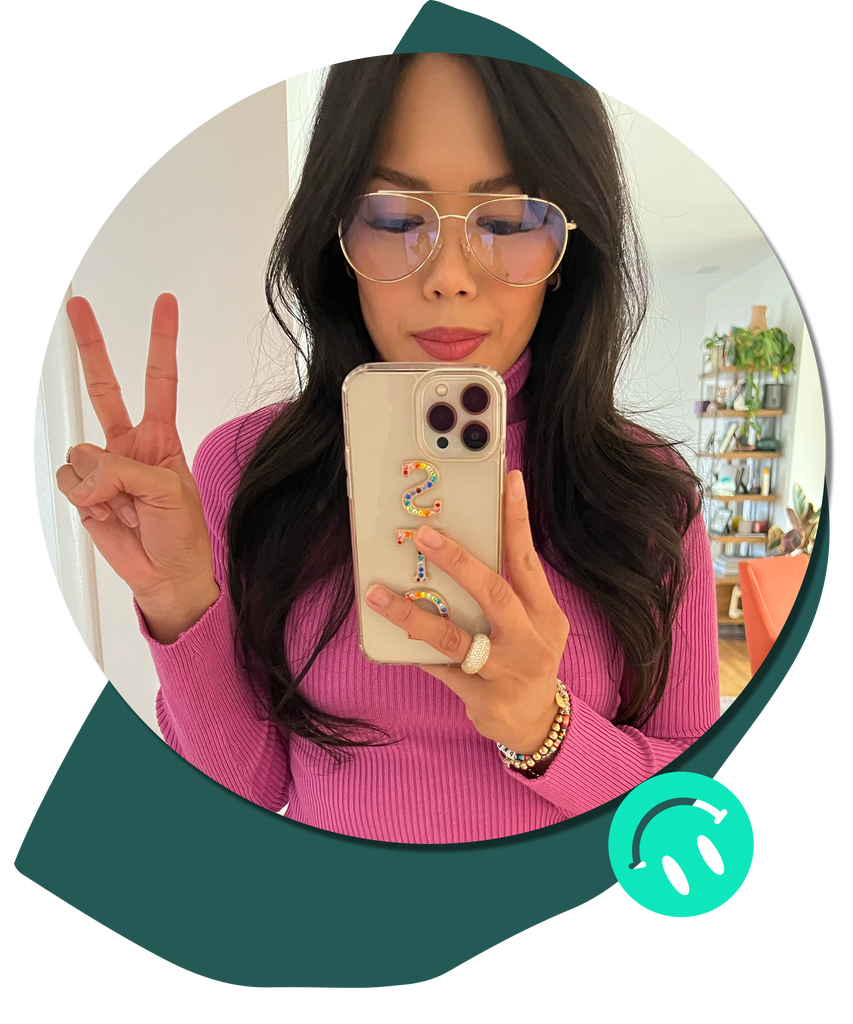 Sara Tan, Beauty Director 
Sara Tan (@saratan) can't remember a time when she didn't love all things beauty, fashion, and shopping, but her earliest memories of pining over an outfit or a makeup product involve Cher Horowitz's tartan skirt set and a Lancôme Juicy Tube. This surely helped prepare her for the role of Refinery29's Beauty Director, where she spends much of her time reviewing lipsticks and serums, tracking trends, and predicting where the future of beauty is headed.
Favorite part of your beauty routine: "I LOVE doing my brows. It can really transform your face and I find the act of doing it quite relaxing!"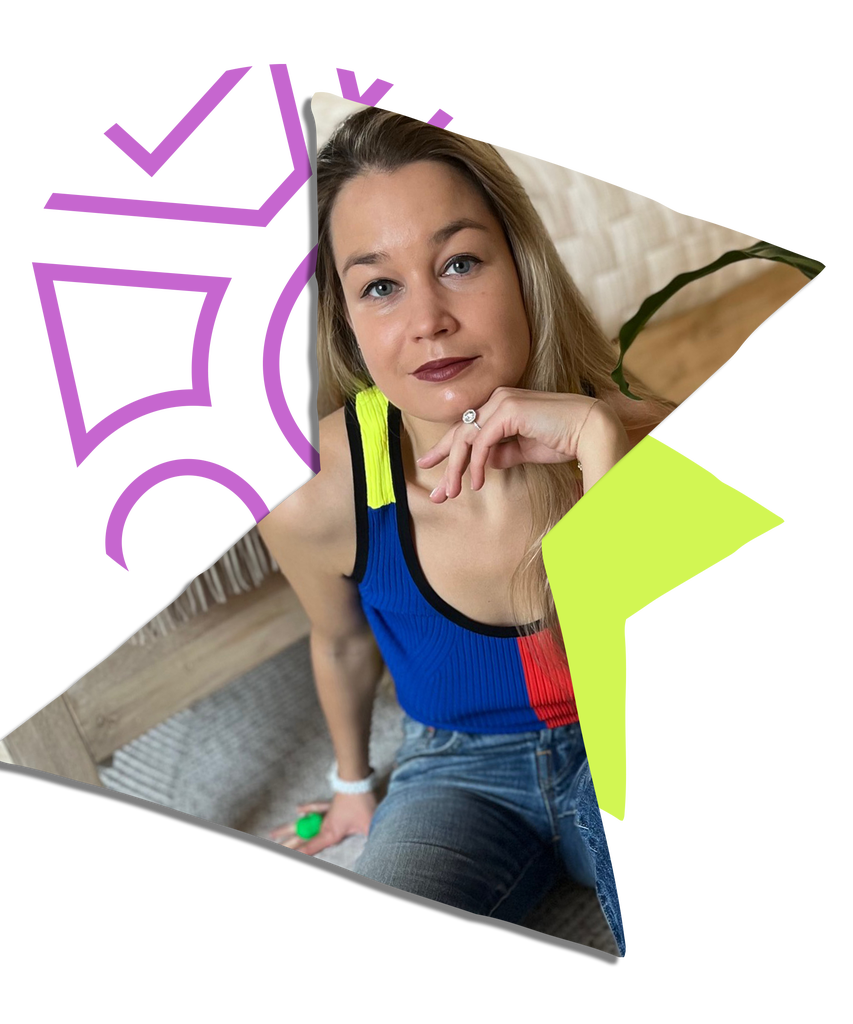 Irina Grechko, Fashion Director
Irina Grechko (@irinagrechko) fell in love with fashion before she even learned to walk. No really, as a baby, she was once found trying on her mom's shoes after crawling into her closet. While the first heel she remembers wearing was a pair of white Mary Janes (which she paired with a red velvet dress and pearls), she has since amassed a collection that lives across every surface of her NY apartment. When she is not coveting shoes she can't afford (or overseeing Refinery29's fashion content), she scours The RealReal looking for the perfect designer deal. 
Your go-to look (when you are late and don't know what to wear): "A pantsuit or a matching skirt set — even better if they're in a fun print."
Chinazor "Chichi" Offor, Affiliate Associate Writer
Chinazor "Chichi" Offor (@thechichio) is a professional material GWORL who writes about plus-size fashion and models clothing too. Chichi's style depends on her mood as she can switch between mixing loud patterns and prints and layering neutrals. That said, she's always down to try out new styles and trends. If she's not bouncing to catchy tunes down the Brooklyn streets or filming a TikTok OOTD, she's probably knee-deep in her next TV obsession. 
What is it about style that inspires you? "It can be an ever-evolving expression of an individual's soul, identity, and feelings. Style lives on even with the limitations of gatekeeping. That's pretty cool to me!" 
Nadia Ebrahim, R29 Style Assistant Editor 
Nadia Ebrahim (@nadia.ebrhm) is quick to tell you about the power of fashion and beauty. Although she spends six out of seven days in sweats, she never underestimates what a good outfit can do. She's passionate about diverse visual storytelling and can't have dinner without at least a scoop of Häagen-Dazs Salted Caramel Brownie ice cream. When she's not working at R29, you can find her on set as a freelance photographer in Toronto. 
Big bag or small bag: "This is obviously a trick question. The answer is small bag in a big bag because you never want to be caught lacking."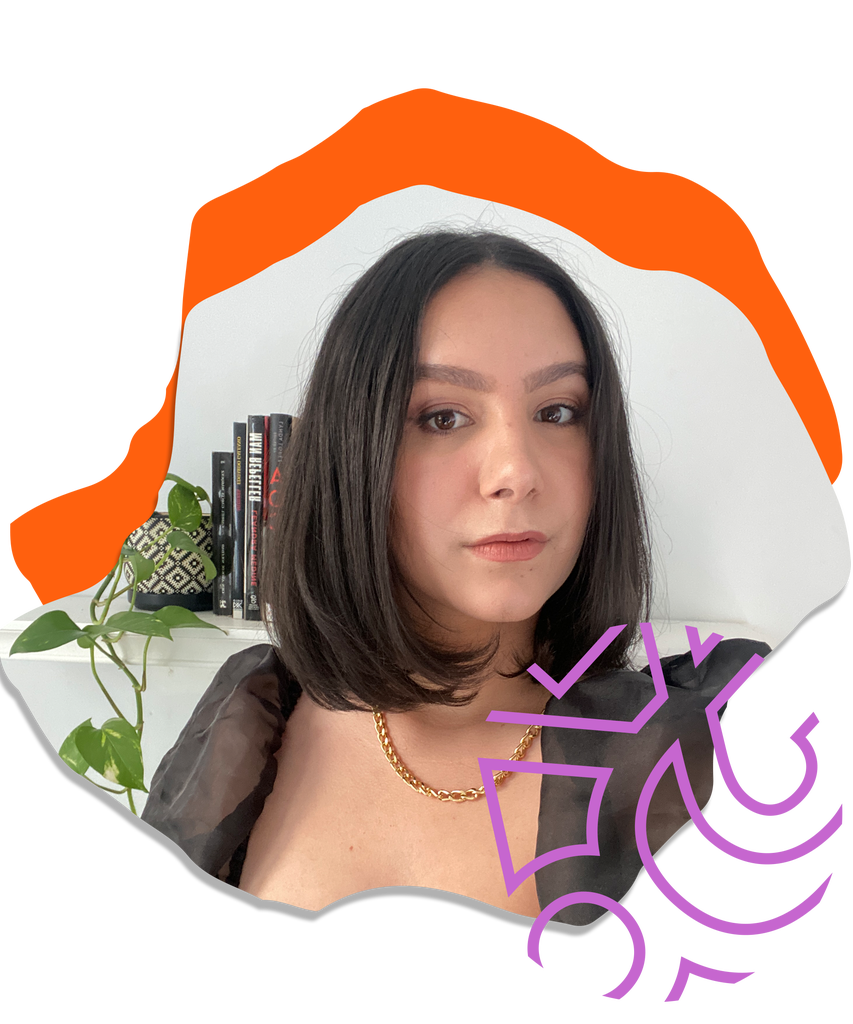 Frances Solá-Santiago, Fashion Writer 
Frances Solá-Santiago (@fransolasantiago) is from Puerto Rico. She first got interested in fashion reading her mom's Imagen and Vanidades magazines and watching her grandmother knit traditional mundillo, a lace technique from northwestern Puerto Rico. Now, she spends her days wearing mostly black and writing about the intersection of fashion, culture, and identity at Refinery29. When she grows up, she'd like to own a house adorned with bougainvillea in her beloved hometown, Caguas, and have two Bernese Mountain Dogs. 
Personal style in three words: "Tropical Goth Chic."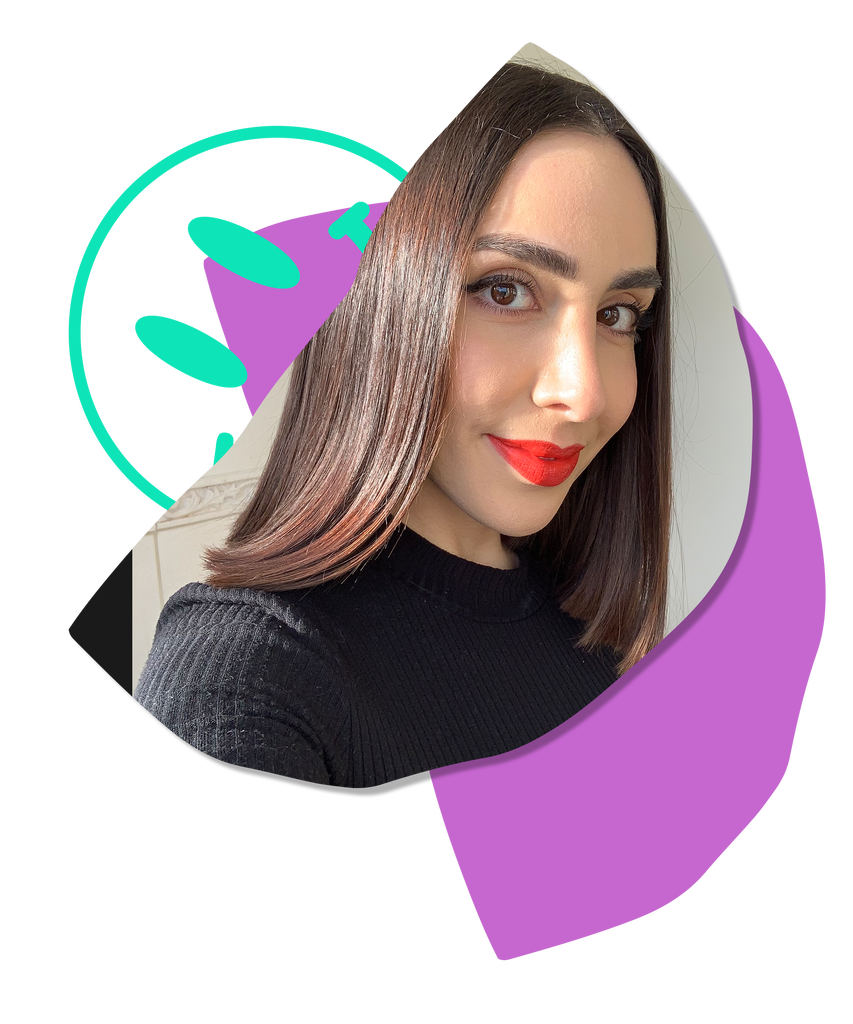 Jacqueline Kilikita, Senior Beauty Editor, Refinery29 UK
Jacqueline Kilikita's (@jacqueline_kilikita) first foray into beauty was when she was 11 and experiencing acne for the first time. (At 29 years old, she still deals with those hormonal breakouts!) One day, she raided her mom's bathroom cabinet, reaching for moisturizer, concealer, and eyeliner. It was then that she realized the transformative power of beauty — both inside and out. Now, she makes it her mission to shine a light on valuable skin, hair, and makeup advice, dispel beauty myths, and to put honesty back into beauty reviews. 
A trend you'd love to see come back: "Temporary tattoos. I'm too much of a chicken to get a real one, but I'm all for experimenting with non-permanent versions. Considering all manner of '90s trends are coming back (claw clips, dark lip liner), it's only a matter of time."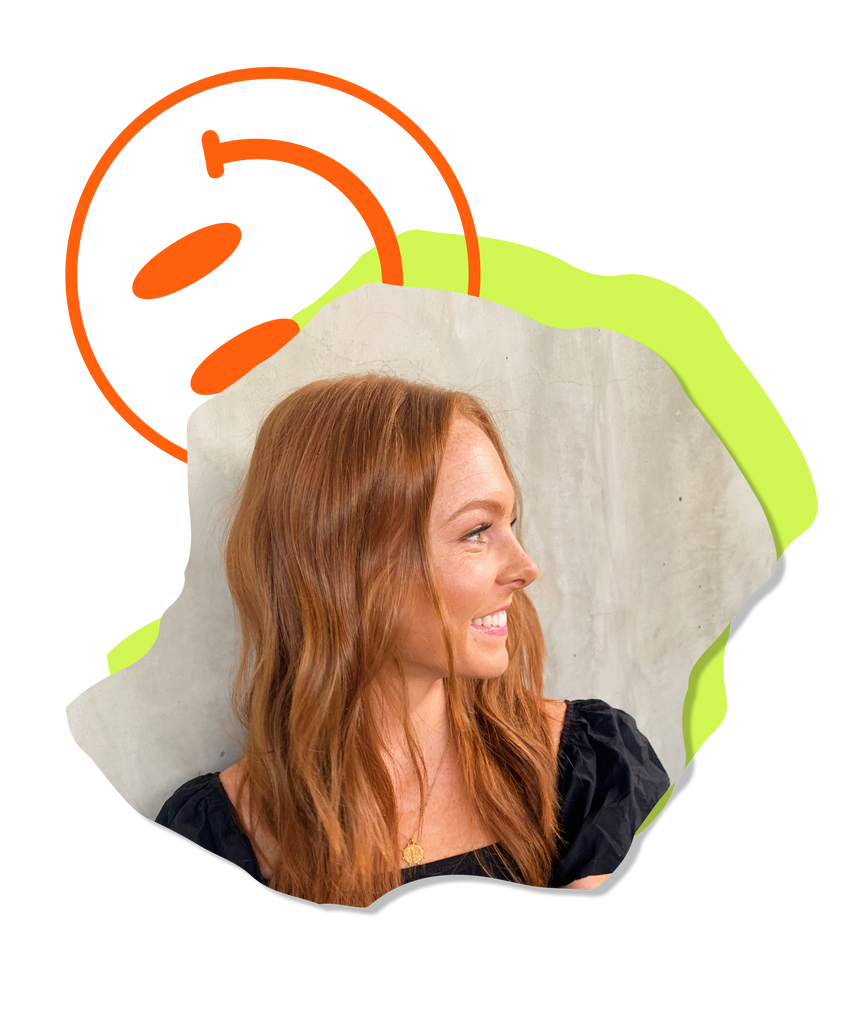 Megan Decker, Beauty Editor 
Megan Decker (@meg.decker) moved to NYC by way of Maine, and travels back regularly for family time, clean air, and buttered lobster rolls. She's into shopping, both online and real life, and loves consignment. Not only is she our resident nail polish expert, but she likes wearing sweaters as scarves, tinted lip balm, and sentimental jewelry. Her exercise of choice is pilates, and her french fry preference is shoestring — both are weekly staples.
Matte or dewy finish: "So much the latter! I want my skin to look like it was sprayed by a water gun."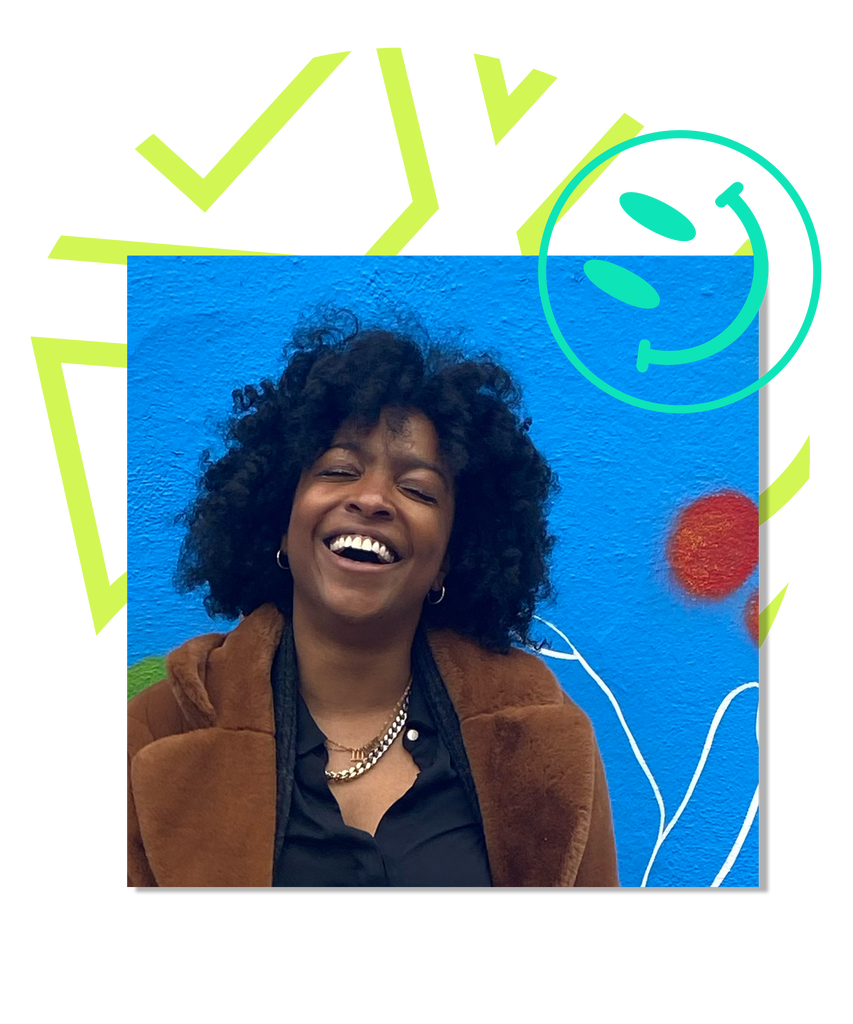 Amanda Mitchell, Senior Beauty Writer/ Stories Creator
Amanda Mitchell (@lochnessmanda) is a Brooklyn-based writer who has loved beauty and fashion for as long as she can remember. (The only thing she loved more than that was writing, so let's just say she was designed to be a beauty writer.) A self-proclaimed walking exclamation point and Paddington's No. 1 fan, she only needs liquid eyeshadows, wigs, and press-on nails in order to successfully convince the world she has her life together. 
Skin-care product you can't live without: "I would roll over hot coals covered in cactus spikes for a bottle of Pixi Glow Tonic. That's not too dramatic, it's just true."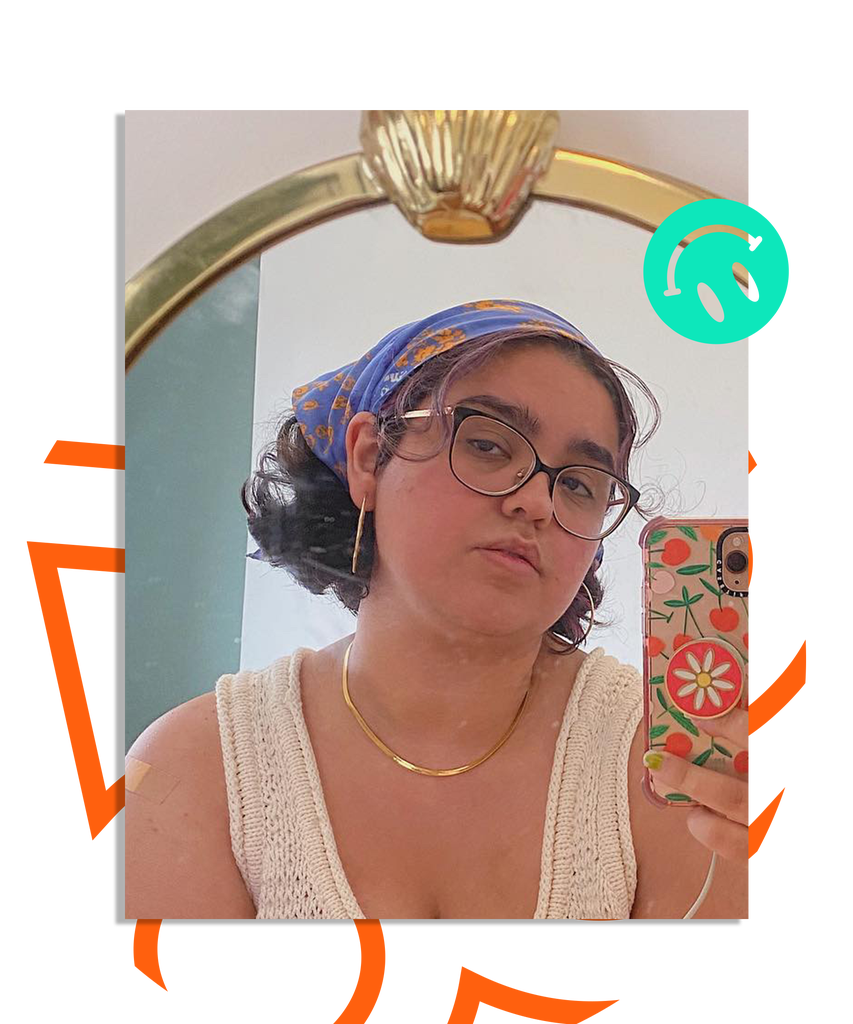 Mercedes Viera, Associate Deals Writer
Hola! While Mercedes Viera (sofiaviera.jpg) writes all of the juicy deals content you see on our site, they also pen skin-care and stationery reviews and Latinx brand roundups. Their style changes all the time, and ranges from super femme to very masculine. Mercedes' goal is to make the shopping experience a little less gendered, making sure that non-binary readers see themselves represented in their stories. 
Closet envy: "My current celebrity crush is also my main closet envy right now: Netflix's Rebelde actor and singer Lizeth Selene."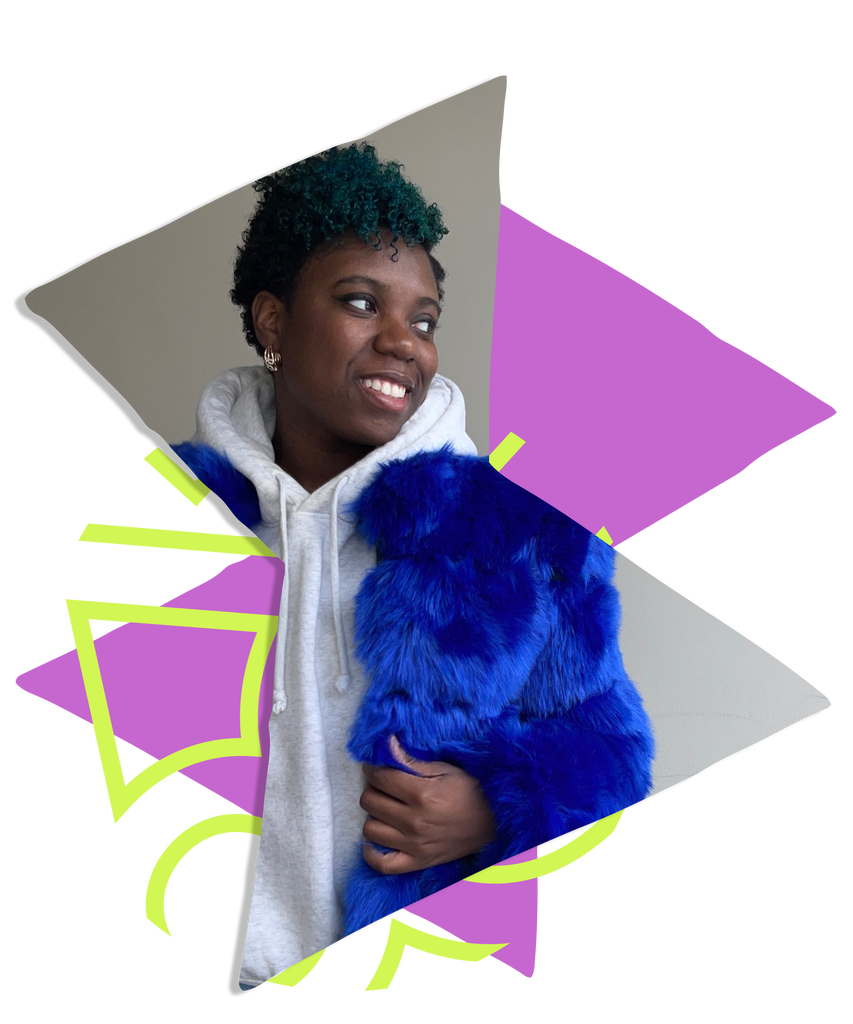 Venesa Coger, Style & Culture Specialist, Stories R29 Unbothered
Venesa Coger (@venesajco) loves expressing herself through personal style. She took up an interest in fashion during her middle school years when she started drawing outfits. Once she was in college, she decided learning the business of fashion would truly benefit her and majored in Fashion Merchandising. If she wasn't working in media, she would be a visual merchandiser. 
Major style inspo: "The person who gives me the most style inspiration has to be Rihanna, particularly her street style looks, past and present. I sometimes come across a paparazzi photo of her and instantly start thinking about similar items I have in my closet to recreate in my own way. Her street style looks are edgy but relatable, and that is what I enjoy most.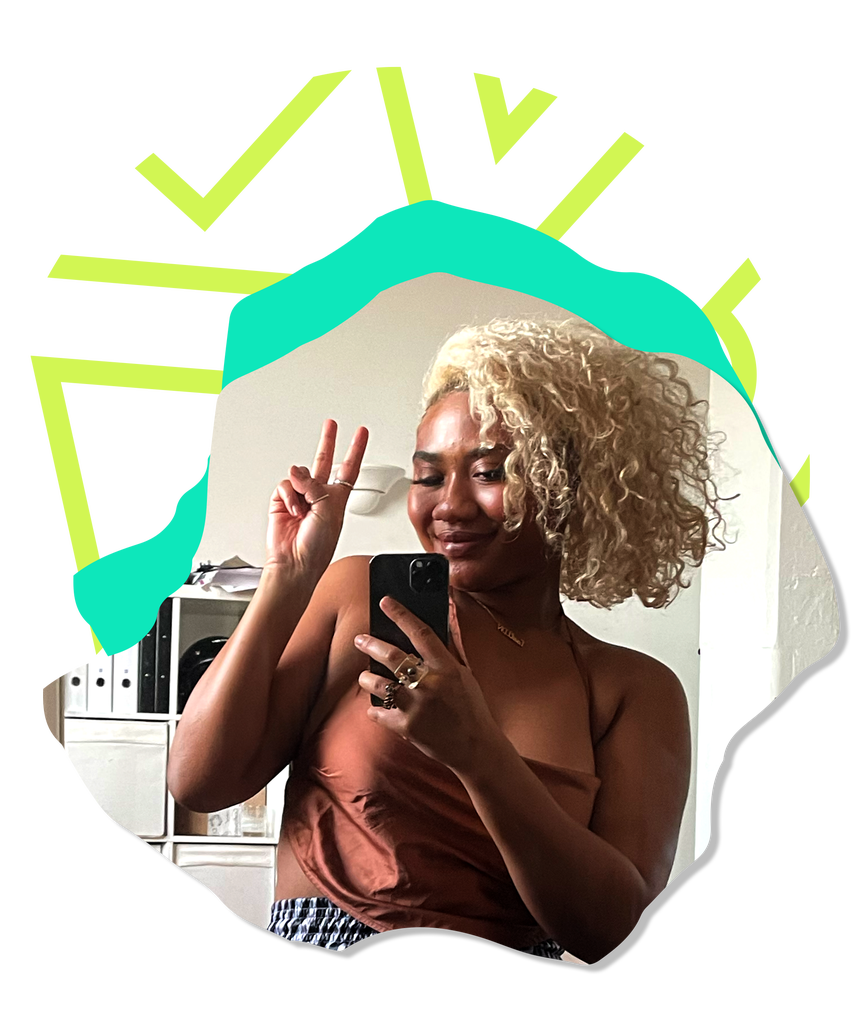 Ebony-Renee Baker, Fashion Editor, Refinery29 UK
Ebony-Renee Baker (@ebstagrammer) is R29's UK fashion editor. She lives for the ways fashion and culture intersect — from the inception of trends to the way people use fashion to express themselves to the human stories it generates from all walks of life. As the newest addition to the team, Ebony is here to celebrate and challenge all of that and more.
Fave footwear: "Currently, my Nike Zoom Air Fire trainers in white, gray, and yellow. But generally, I love any kind of bright, statement trainer, especially because I'm constantly walking all over London."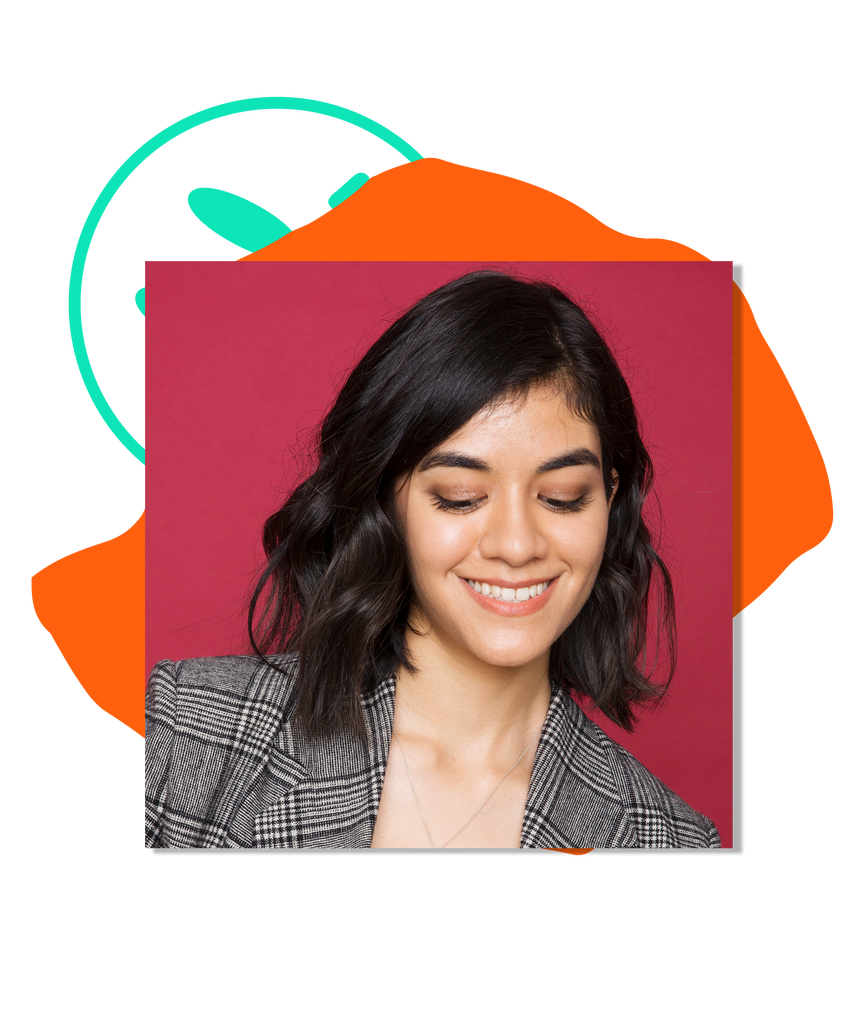 Karina Hoshikawa, Beauty & Wellness Market Writer
Karina Hoshikawa's (@karihoshi) love of beauty was born from an early habit of stealing borrowing her mom's makeup and watching YouTube tutorials on repeat. Now, she tests products on the regular, and also lends her passion for health and fitness to the wellness beat, where she reviews everything from workout leggings to… bidets. She believes in the power of self-care, is never without her Glossier Balm Dot Com, and gets her style advice from her much cooler fashion designer twin sister.
Home mani or salon mani: "Home! Not only is it less expensive, but I personally find the process of a DIY manicure incredibly soothing. (WYA, fellow Virgos?)"
Alexandra Polk, Lifestyle Writer 
Although Alexandra Polk (@hocuspolkus) covers all things lifestyle for Refinery29's Shopping team, she loves to express herself via clothing, colorful eyeshadow looks, jewelry, and more — you could say spending money is her self-love language. As a proud SoCal native, her style started on the relaxed side (crop tops, baggy pants, sneakers, etc.). Now an East Coaster, she's slowly transitioning into a New York state of fashion mind with sleek silhouettes, fancy heeled boots, kooky accessories, and, of course, bacon-, egg-and-cheeses in hand.
Favorite local brand: "At the moment, the Black-owned Brooklyn-based brand Nappy Head Club has my full attention. The brand proudly implements bold pro-Black statements into its designs while still serving stylish streetwear looks. We love to see it."
Like what you see? How about some more R29 goodness, right here?