Wedding dresses and floral prints are two of my most favourite things in the world. Add them both and poof! floral wedding gowns that are absolute love!
Floral wedding gowns could be non-traditional but it speaks to me in a different level. If only I could get married again, I will surely cop a floral gown. Dainty and one of a kind! Surely, you groom and everyone elses eyes will be on you during your special day.

Weve been featuring a lot of wedding gowns that are anything but white, and while were at it, lets look at and drool over these gorgeous floral wedding gowns!

Here are some of our floral favourites:
The Floral A-Line Court Train Tulle and Lace Wedding Dress
The Bonaparte Chiffon Wedding Gown is a strapless ballgown made from a very lightweight chiffon fabric. It has a corset top with hand made white silk flowers at the neckline. The circule skirt can fit the fullest petticoat and it closes at the back with a corset bodice and short zipper in the skirt. It is fully-lined and has bust-cups.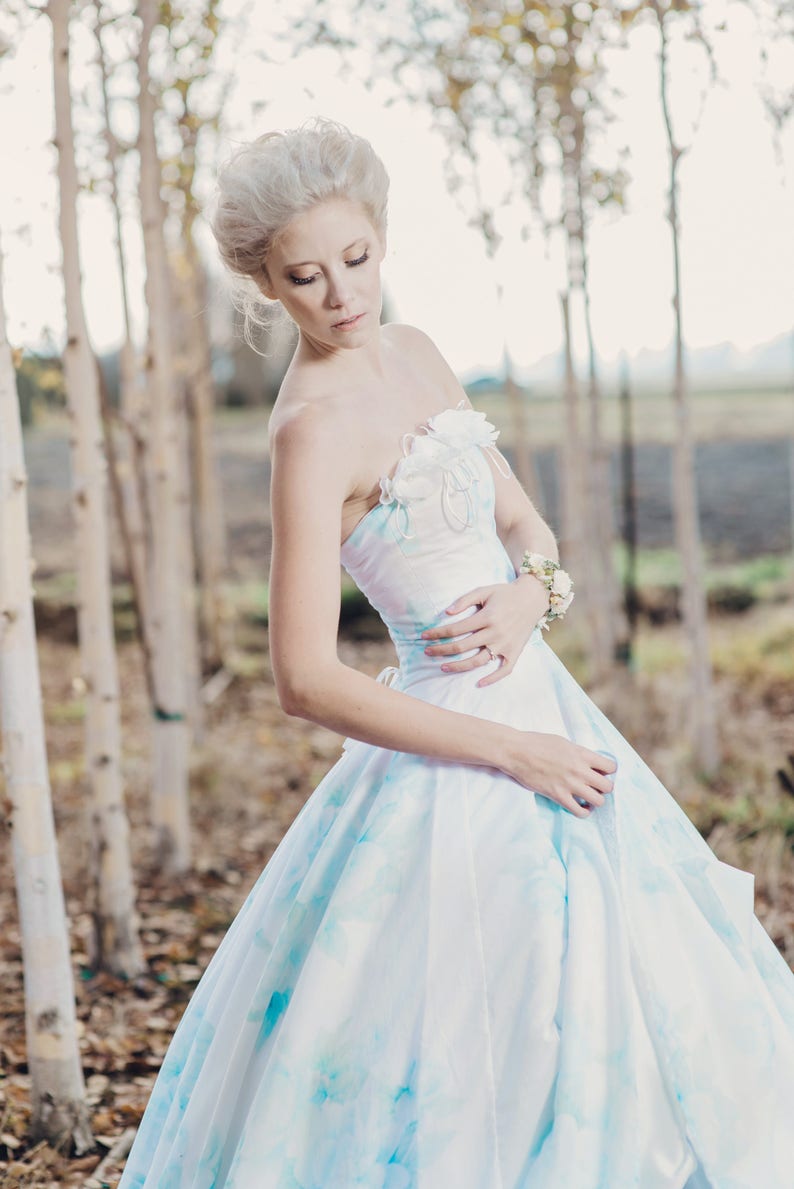 A hand-made to order gown that perfect for the bride who wants to wear a fun white dress with a spash of colour on the back. The gown has princess seams at the front with matt fabric and lattice work at the back. The skirt has a double layer of satin lining with five layers of crinoline and tulle.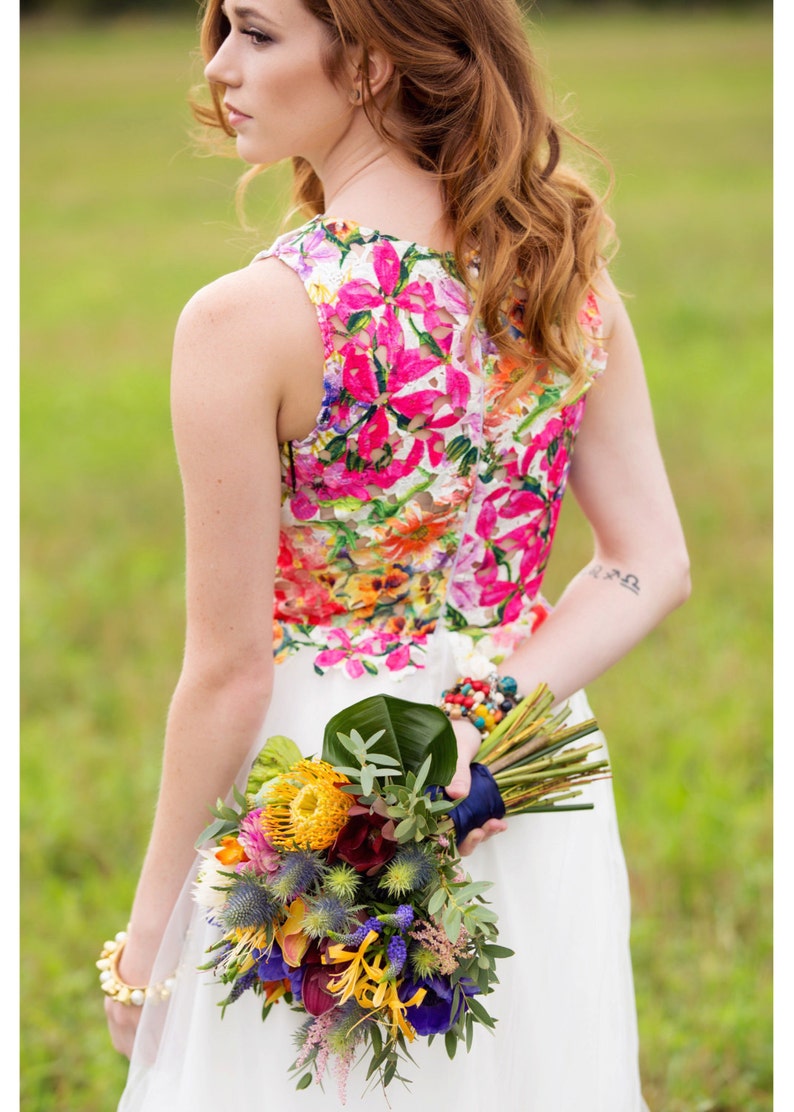 This couture made to order gown is timeless and elegant with intricate unique design details.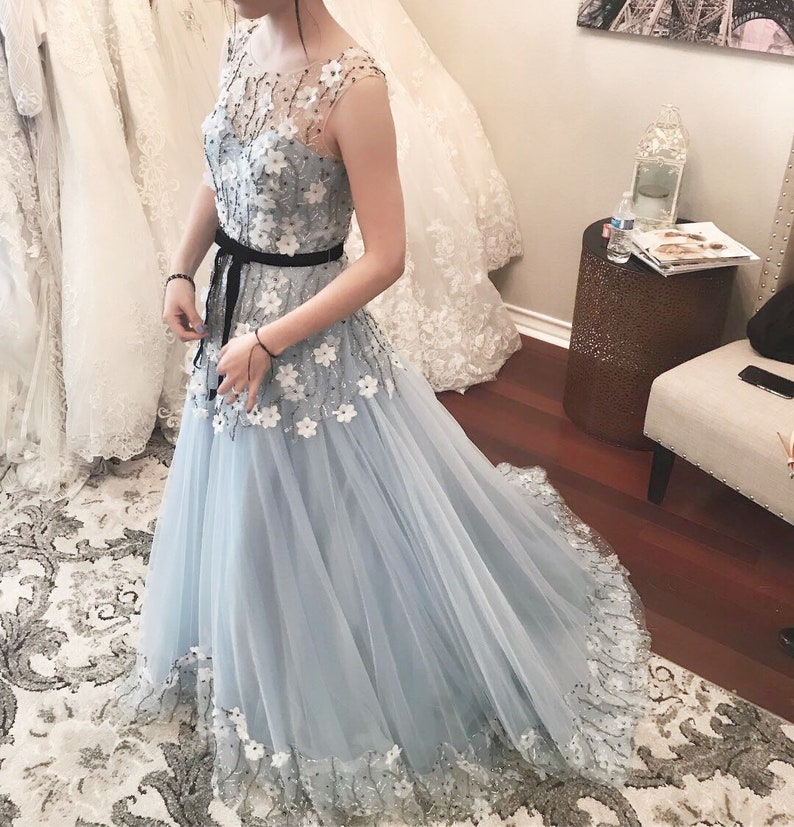 Would you wear a floral wedding gown?