The Keystone state is an amazing AND affordable place to start your family skiing or riding.
Did you know Pennsylvania has more than 20 mountains where families can learn to ski? The Keystone state is an amazing place to start skiing or riding. They've got programs geared towards family fun that can change how you look at winter. After you SkiPA, you'll start doing a snow dance every chance you can get.  Check out the best learn to ski and snowboard deals in Pennsylvania.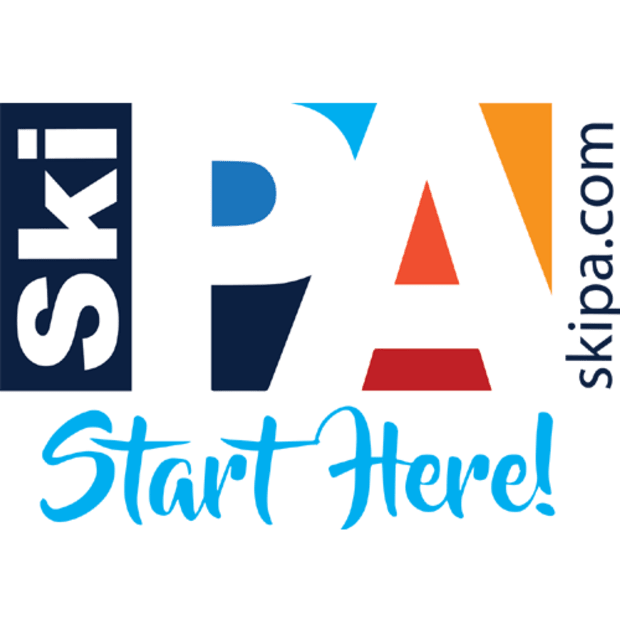 Affordable Family Options in Pennsylvania
Looking for ways to save on a winter family outing? Check out some of these affordable family-friendly options:
Most resorts have discounted rates for kids 12 and under.
Children five years of age and under receive a free lift ticket with the purchase of a full price adult lift ticket at participating resorts.
Midweek skiing and riding is not only usually less than on the weekends but you get less crowded slopes to learn and play.
Lift ticket, rental, and lesson packages for beginners are a great way to get everything you need for the day and save a few bucks too.
Groups of 15 or more qualify for discounted rates at many of the resorts.
Night owls can score big discounts by hitting the slopes for nighttime skiing at select resorts.
Kids Ski Programs in Pennsylvania
Skiing and boarding is a great way to get the kids active in the great outdoors all winter long and develop a life-long passion they can enjoy for years to come. Did you know the best time to teach your child to ski or snowboard is between the ages of 4 and 7? Pennsylvania resorts offer a variety of kid-friendly programs, starting around age three, designed to build self-esteem, while providing a safe and fun learning environment. Programs are based on age and skill level and include single lessons, first-time sessions and month-long adventure camps.
Ski Free at Shawnee Mountain
Shawnee is offering the 4th grade snow pass this year (the other mountains didn't sign on). This is 3 free tickets plus rentals and a helmet to all 4th graders valid midweek/nonholiday with a paying adult. 
More SkiPA Discounts
Spring Mountain: $25 Season Passes to 4th & 5th Graders. Here is the URL with all the info. 
Liberty Mountain: Children's Ski & Snowboard Camp: The average class size for camps is 4-7 children per instructor, ensuring the best instruction and attention. You drop your child off at our Children's Learning Center and we take care of everything for you! We get the rental equipment, take your child to the lesson, provide lunch in full day programs, and provide indoor supervision between on-snow time. Following the conclusion of the lessons, you will be able to pick up your child to hit the slopes and see all the things they have learned!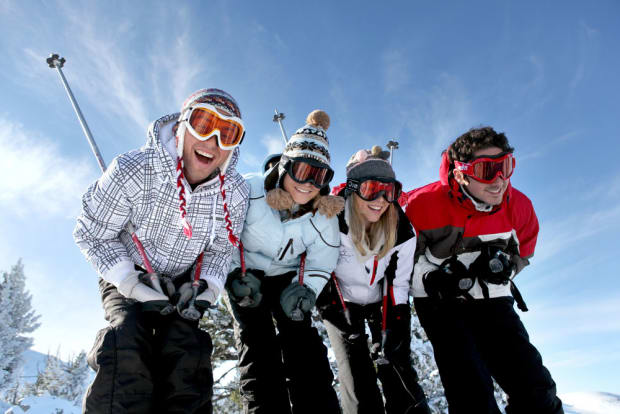 Why Should Your Family Try Skiing in PA
Skiing and snowboarding provide families the opportunity to exercise outside together during the winter months. Fun Fact: A ninety-pound youth can burn between two and three hundred calories per hour skiing and / or snowboarding depending on their activity level. Skiing and snowboarding are listed among the activities included in the President's Challenge organized by the President's Council on Fitness, Sports and Nutrition. Children and adults can earn points toward a Presidential Active Lifestyle Award by skiing and snowboarding. 
SkiPA this Winter with Your Family
For more information on the Pennsylvania Ski Areas Association visit www.SkiPA.com
MORE SKI FEATURES FROM MOMTRENDS
PIN IT!
Use Pinterest to save your favorite family travel features. Be sure to follow our Ski Moms Pinterest Board.
This is not a sponsored post.