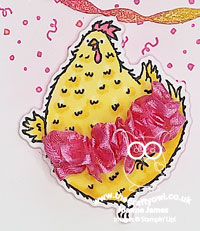 Today it's Sunday and time for this week's new challenge over at The Paper Players! It's the turn of the fabulous Ann to host this week and she has a fun theme challenge for you to work with: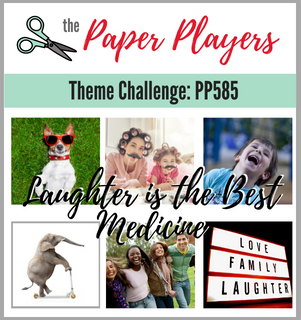 Laughter is the best medicine - so true! I had a rummage amongst my stamps for something funny and using Jen T's sketch over at Freshly Made Sketches this week (it's a keeper!) for my layout I set to work. This is what I came up with: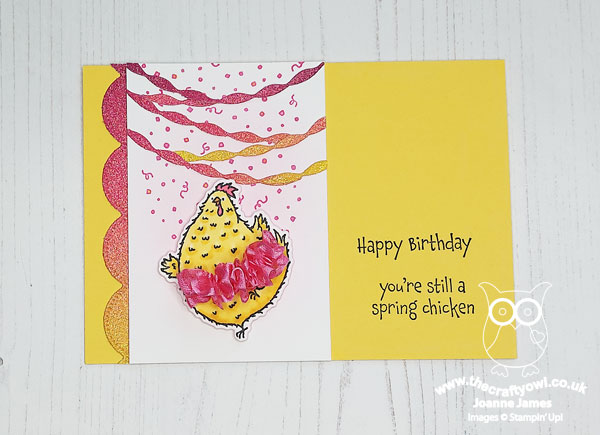 Here's the low-down on today's card:
I actually don't have that many stamps that are out-and-out funny, but plenty that can raise a smile and 'Hey Birthday Chick' is definitely one of them! I love that sentiment 'you're still a spring chicken' so I decided to pair it with the chicken in this set that always looks to me like she's dancing! I added some rainbow glimmer bunting and some stamped confetti, and having coloured my chicken decided to add a ribbon ruffle skirt by running a stitch through a piece of Polished Pink ribbon - doesn't it look as if she's doing the can-can?!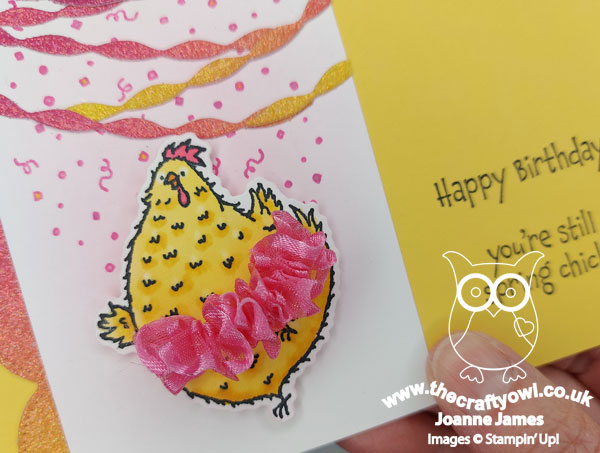 Very 'oo la la'!! What do you think - comical enough to raise a smile? It made me chuckle anyway :-) I added another chicken along with another sentiment from this set to decorate the inside of my card to finish: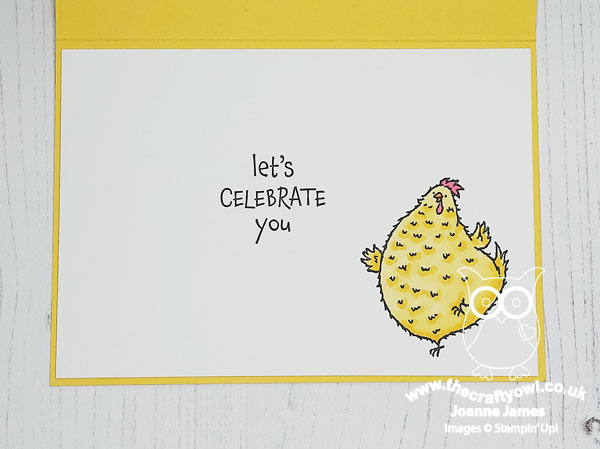 'Hey Birthday Chick' and the co-ordinating Birthday Chick Dies are on the retired list, so if they tickle your funny bone and you'd like to add them to your collection, they are currently both available at 50% off - a real bargain! Rainbow glimmer paper is also on the retired list - I am so sad to see this go! Here's hoping there is more glimmer paper on the way in the new annual catalogue ... 
Here is the visual summary of the key products used on today's project for you to pin for easy reference: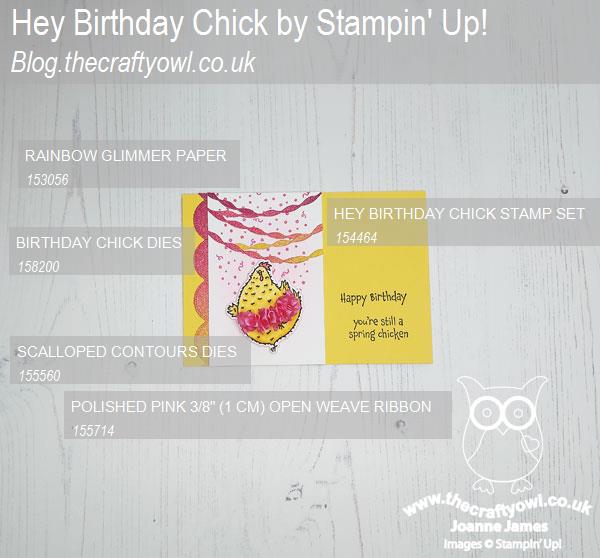 You can see all of my Product and 'How To' summaries on my 'How To - Tips and Techniques' Pinterest board in case you've missed any. 
Before you reach for your ink and papers, check out what our amazing team has created to inspire you this week:
The Paper Players Design Team
Here's a quick recap of our challenge rules:
 
1.  Create a new paper project
2.  Upload your creation to your blog with a link back to us and provide a direct link to the post featuring your challenge submission.
3.  Please link your card to no more than four challenges, TOTAL.
4.  Have FUN!
Enjoy your day; I am mid-way through a 'Mum and son' weekend with the youngest of the James Juniors: we spent yesterday watching Manchester United play at home in Old Trafford, stayed overnight and today we are doing the stadium tour - so we are all about the football, for sure! A lovely way to start the Easter school break though. I'll be back tomorrow with another project. Until then, happy stampin'!
Stampin' Up! Supplies Used: