I finally found myself in "The Room Where it Happens" on Friday night!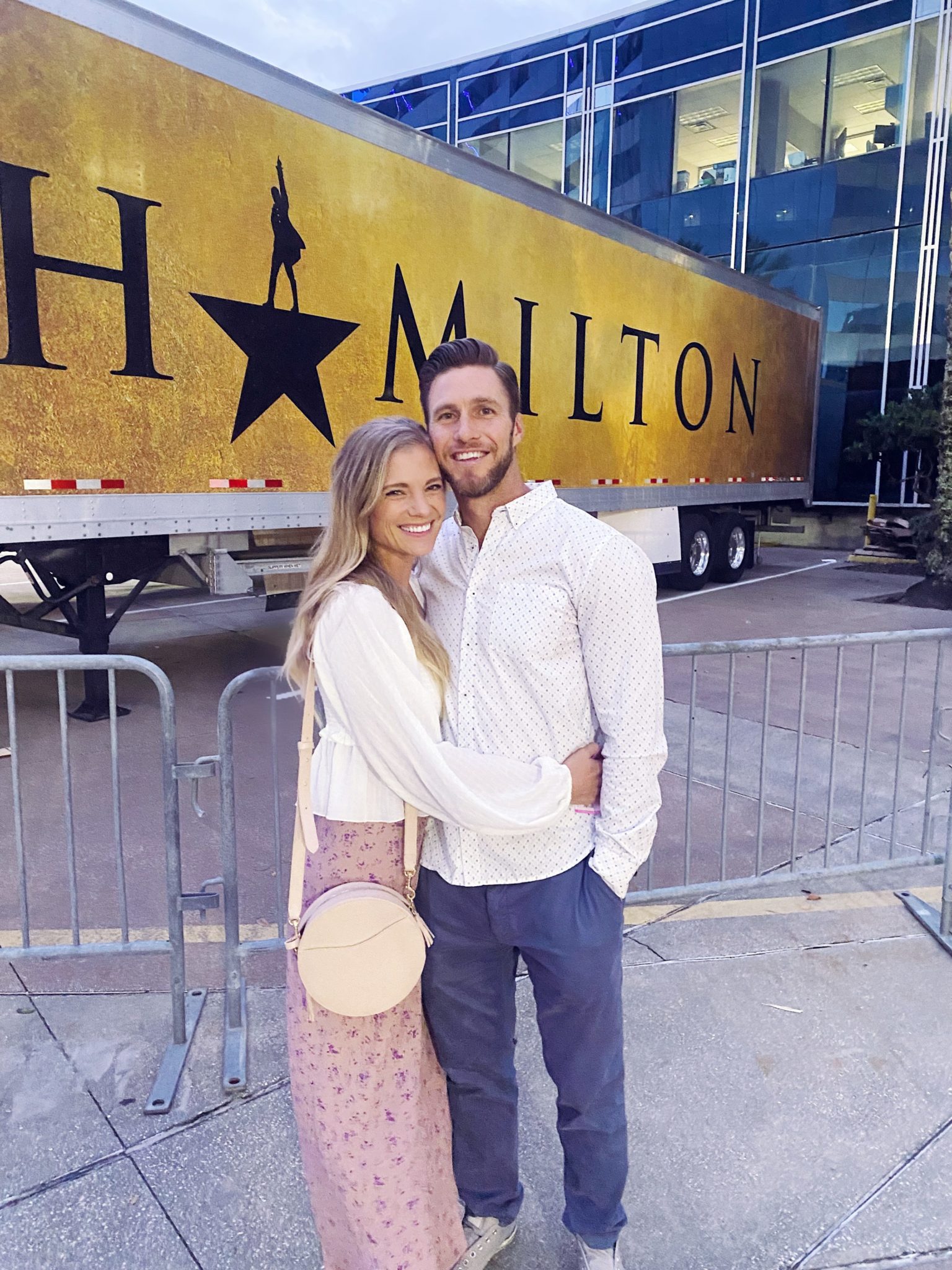 After years and years of trying to see Hamilton, I saw the musical in person and it surpassed every expectation I had in my mind.
I've joked that Hamilton was the show I somehow just could not see because every time we had tickets something popped up and derailed our plans. In the winter of 2017 Ryan surprised me with tickets to see Hamilton in New York City for Christmas but we ended up canceling our trip when I got very sick with the flu when I was pregnant with Ryder. I was then on every wait list to buy tickets to see Hamilton when it came to Charlotte and entered the lottery every single day and still couldn't see the show. My mom then surprised us with tickets for my birthday when the musical was set to come to Jacksonville and it ended up being canceled twice due to the pandemic.
Finally the stars aligned and my mom, Ryan and I went to see the show at the Times Union Center of the Performing Arts in Jacksonville on Friday evening and it was incredible. (Shout out to Pop for holding down the fort with our three crazy boys!)
(Top: WAYF / Skirt: Flynn Skye (old) / Sandals: Tkees / Purse: Cuyana) 
I was obviously already more than impressed with the music and lyrics from the songs in the show but seeing everything come together on stage was so special. I laughed and cried and tried my best not to sing aloud a million times throughout the nearly three-hour performance.
Once Hamilton was over, I loved chatting about the show with my mom and Ryan and we all agreed that the athleticism of the performers and their ability to sing and rap complicated lyrics so quickly was just beyond impressive. I'm already dying to see it again.
For any fellow Hamilton fans out there, I'd love to hear your thoughts on the show. There were a few moments that really stuck out to me in the show that flew under my radar when I listened to the soundtrack from the musical at home. I loved the rewind-style performance in "Satisfied" in person and through the battle scene with General Lee (during the song "Right Hand Man") was so much cooler in person as well. And King George was just all kinds of hilarious!
Saturday
Our trip to Jacksonville this weekend obviously centered around our plans to see Hamilton but you better believe we were all psyched for some extra time with family. On Saturday, my dad and Ryan went out on a 50-mile bike ride which Ryan was really looking forward to since he has his Half Ironman coming up in a couple of weeks.
My dad has been big into biking for several years and Ryan said he thought of this weekend as "biking boot camp" with my dad. I know he appreciated my dad's tips and guidance so much and they arrived back at my parents' place excited about their ride.
We spent most of our Saturday at the beach which was heaven for the boys!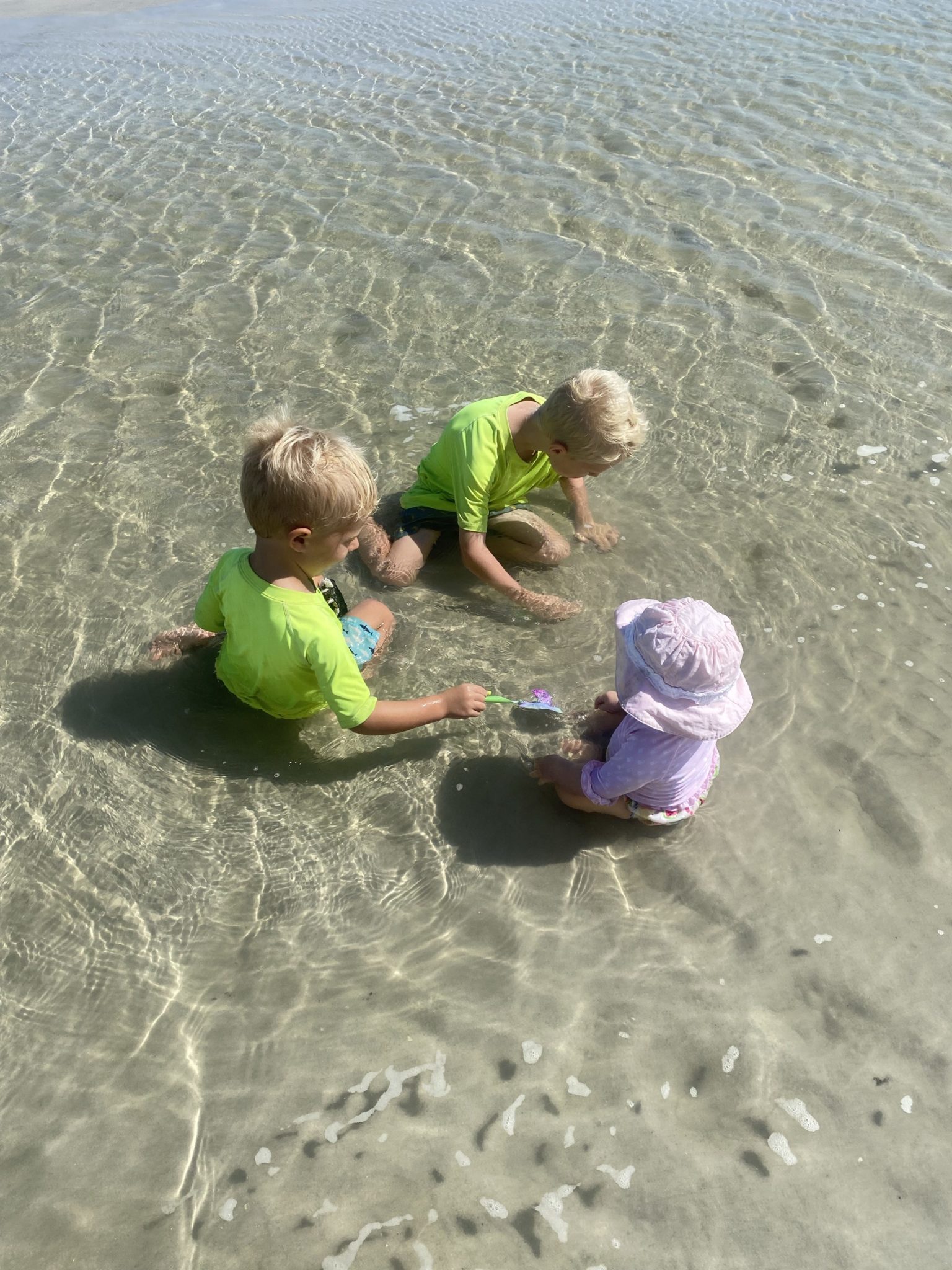 The tide pools were rockin' this weekend and Chase and Ryder spent hours splashing around and playing in the sand. They loved having their cousins join them for some beach playtime, too!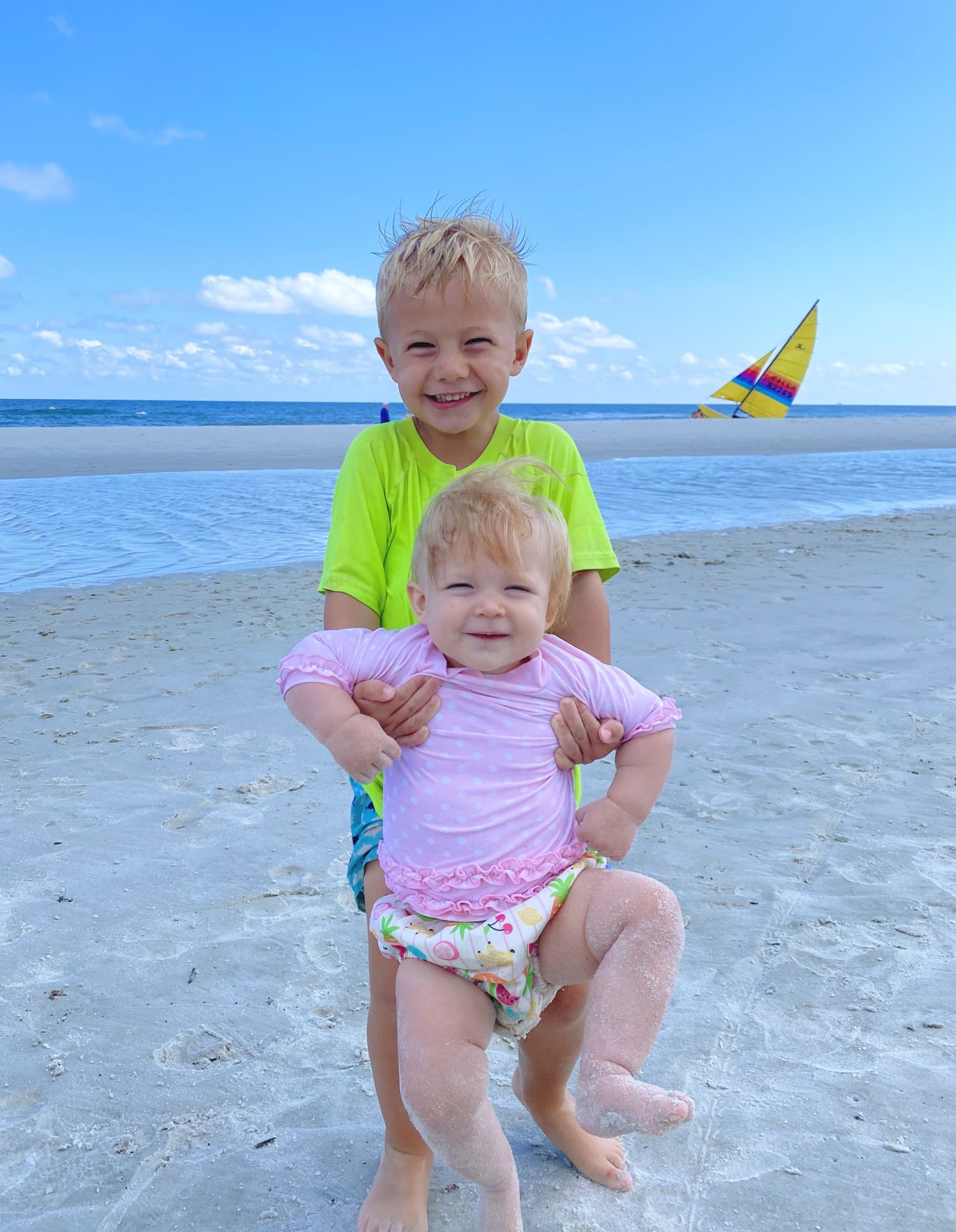 On Saturday evening, we headed over to Leslie and Ross' house because they were just wrapping up a big backyard makeover and we couldn't wait to see it.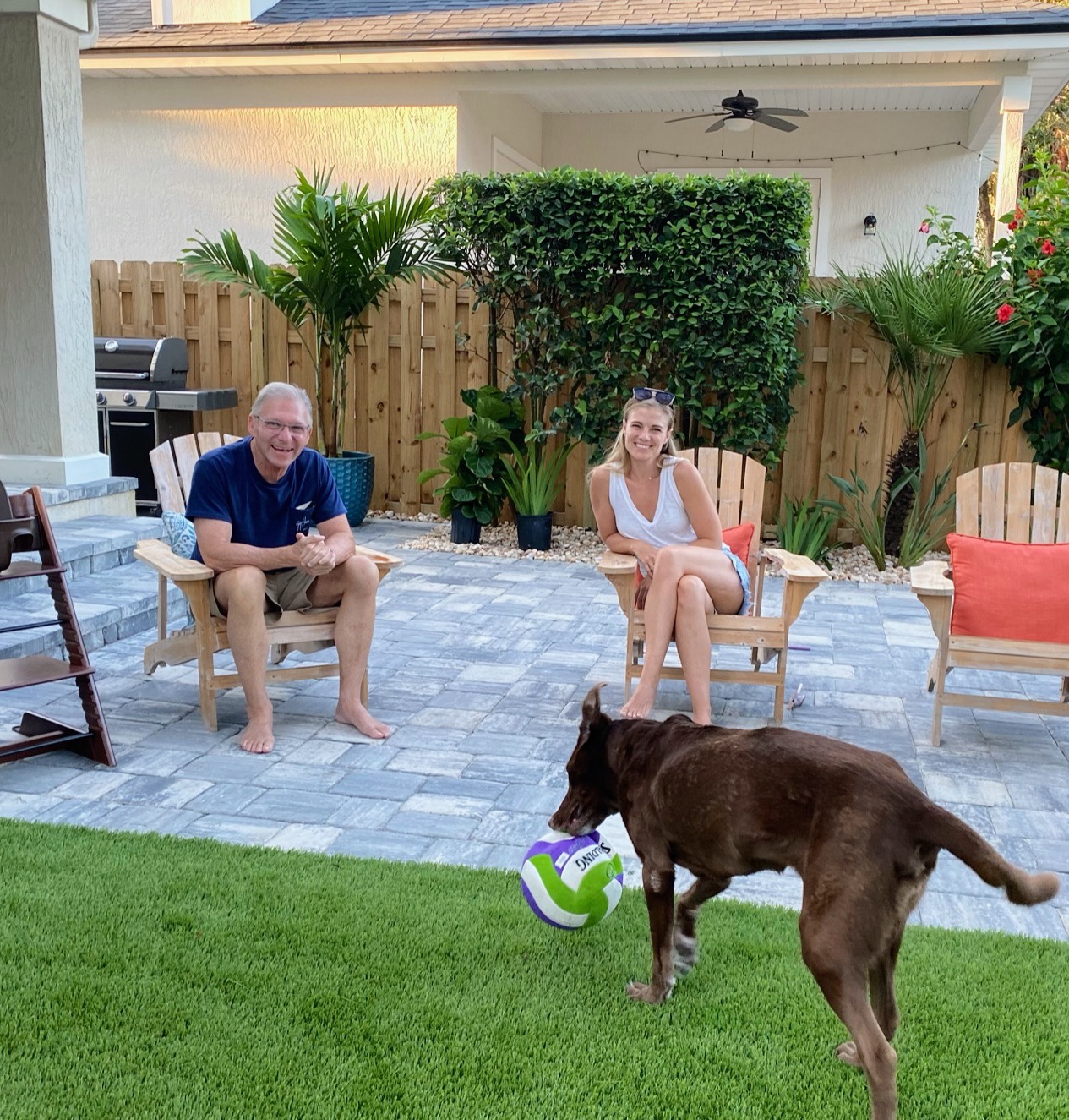 The whole space looks incredible and we spent most of the evening watching the kids play outside as we dug into dinner and ate some ice cream sandwiches before heading back to my parents' place to put the boys to bed.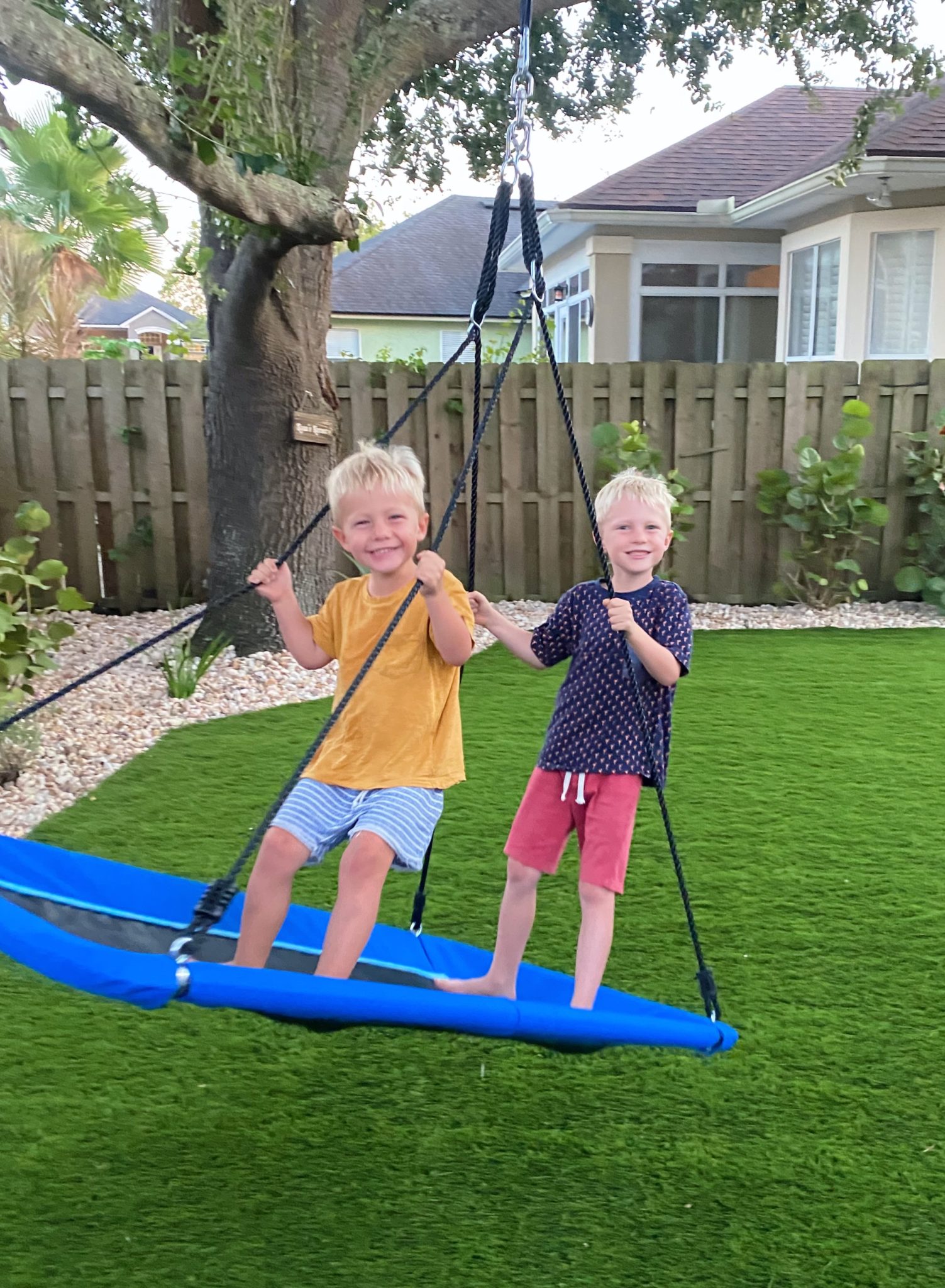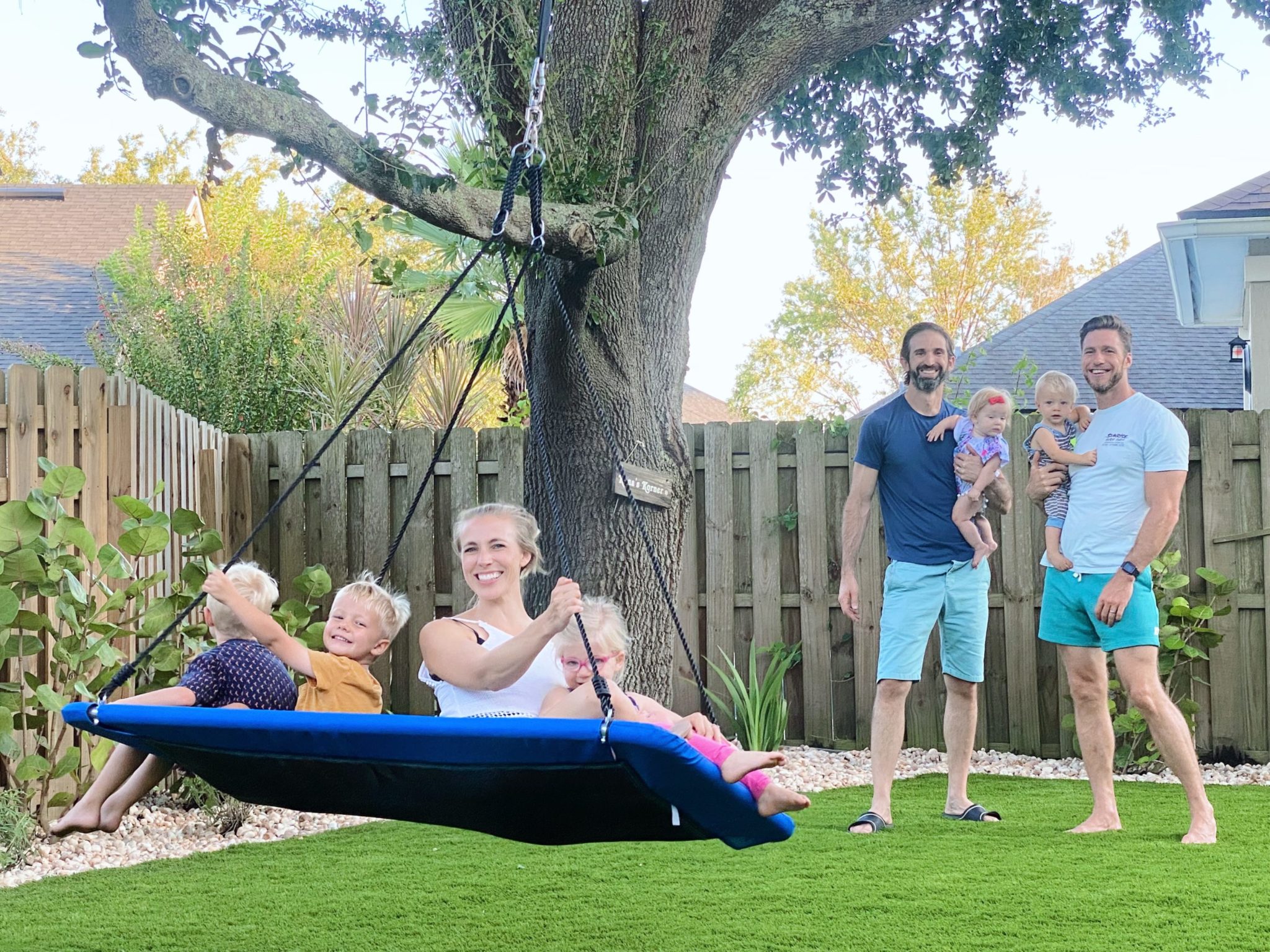 Sunday
Our trip to Florida felt much too short and we were sad to say our goodbyes on Sunday morning. Most of our Sunday was spent on the road back to Charlotte and thankfully the drive was a relatively smooth one despite zero naps for any of our boys. (It blows my mind that Rhett straight up refuses to nap in the car even on 6+ hour car rides!)
When we arrived home, we went for a walk/bike ride around the neighborhood because we all wanted to stretch our legs and then did the whole bed time routine before I spent some time catching up on work I neglected over the past few days. Eventually I joined Ryan in bed and fell asleep within 10 minutes of reading my book.
Plans for this week look pretty typical over here with the exception of the end of the week when Chase is out of school due to two back-to-back teacher work days. I'm hoping to pop in again here on Wednesday but until then, I hope you guys have a great week! Thanks for stopping by PBF today!
The post Hamilton At Last! appeared first on Peanut Butter Fingers.