Do you have lots of out-of-trend polo shirts that you no longer use? Don't throw them just yet because this simple and stunning DIY T-Shirt makeover tutorial by HAND MADE Ideas will help you repurpose them!  You'll be amazed at how good this turned out. With a little bit of creativity and basic sewing skills, you can have your own DIY designer dress. Make this beautiful piece of clothing for the kids, or you can even sell them! Get started with this sewing project idea by watching the video below.
Materials:
old-shirt
tape measure
chalk
small round container
fabric scrap
Directions:
Step 1:
For the skirt:
Using a tape measure, measure 9 inches from the bottom corner of the shirt. Hold the tape measure from that end, slightly adjust the angle, and mark 9 inches. Do this until you reach one of the sleeves, creating a quarter circle.  Using the small round container, draw half circles following the curve. Now, using your scissors, cut the flower-like pattern. After cutting the pattern, create a quarter circle on the corner with 6 inches radius. Then cut it. Now fold the fabric in half and sew the edges.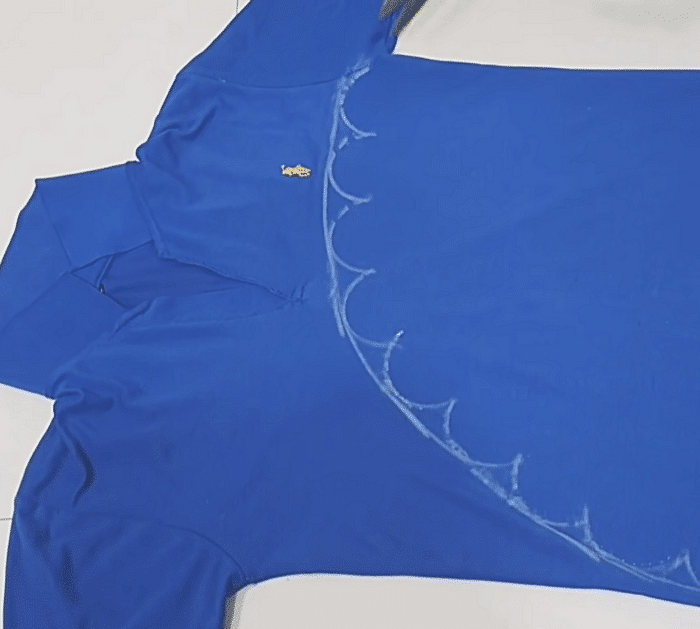 Step 2:
For the top:
Get the remaining top of the shirt, then remove the sleeves. Cut them on the sleeve joint. Next, place them on top of each other, then fold them in half. From the curve end, measure 2. 5 inches and mark. This will be the first point. Then from the end of the 2.5 inches, make a perpendicular line measuring 3 inches. Connect the 3 inches line to the other end with a straight line. This will be the second point. Now draw a curve from the first point to the second point. Cut the curve and cut the edges to straighten. Now you have the cut out for the top.
Cut two rectangular fabrics, then sew them at the neck part for both sides (front and back part of the top). Sew the edges of the two sides together. Now get a long rectangular fabric and create the strap for the top.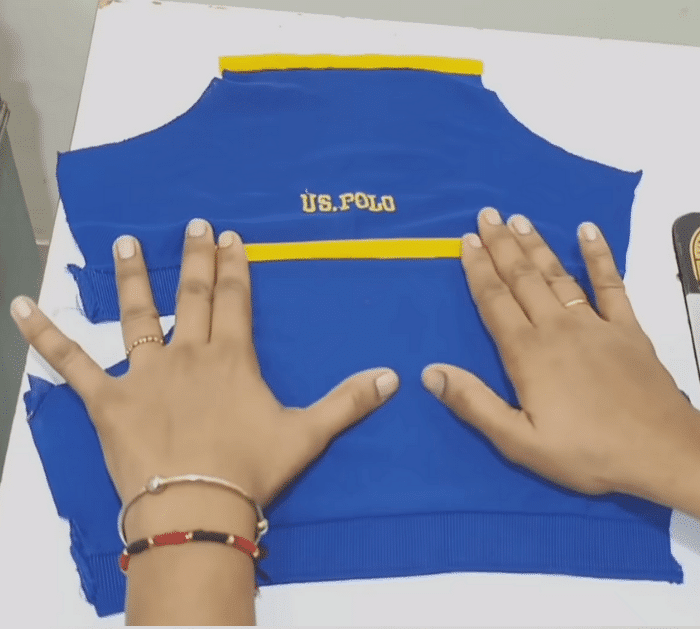 Step 3:
Sew the skirt to the top. You now have a tiny dress!
DIY T-Shirt Makeover
The post DIY T-Shirt Makeover appeared first on DIY Joy.