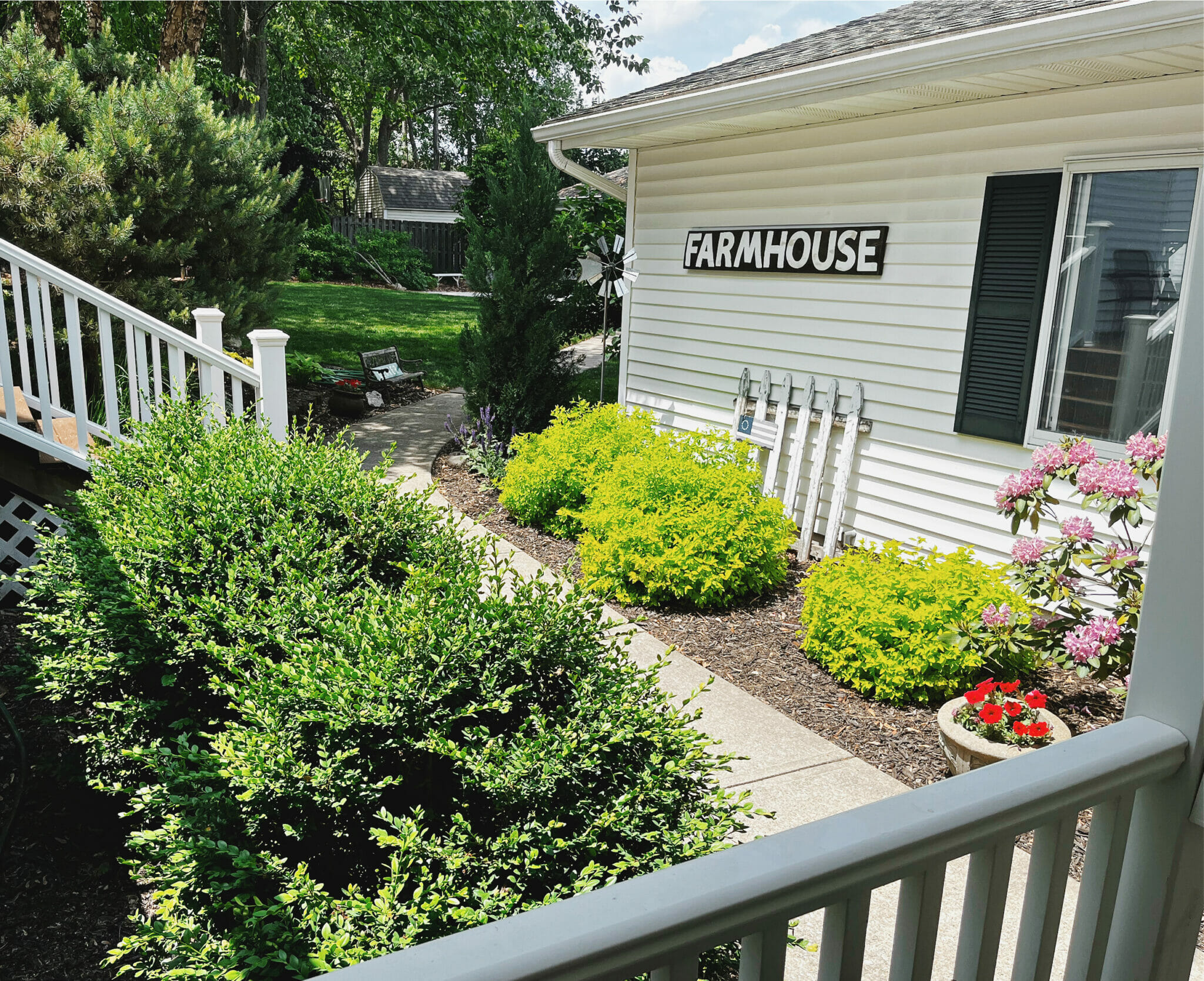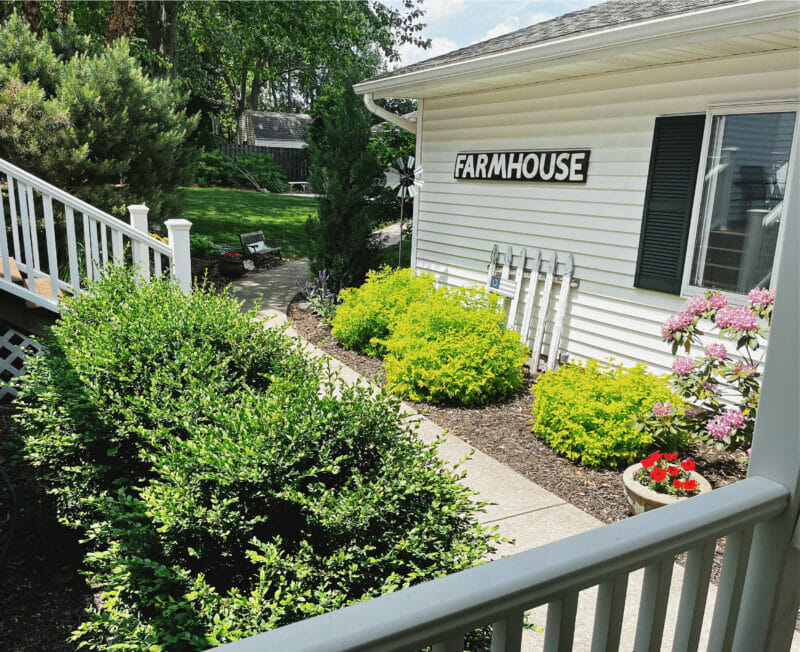 School is out tomorrow and we've essentially been living outside for the last 2 to 3 weeks.
That can only mean one thing… summer is here for the Dekker family!
Summer is our family's favorite time of year, and I've got lots of summer favorites to share with you below!
---
FAVORITE ROUTINE = Opening the Pool
We officially opened the pool almost 3 weeks ago and it's already in the mid-80s which means Mama is swimming too!
One of my (and my kids') favorite things is to blow off the deck, open up the outbuilding doors, and put out the patio furniture every morning (we store all the cushioned items in our outbuilding) so our outdoor space is ready for the day.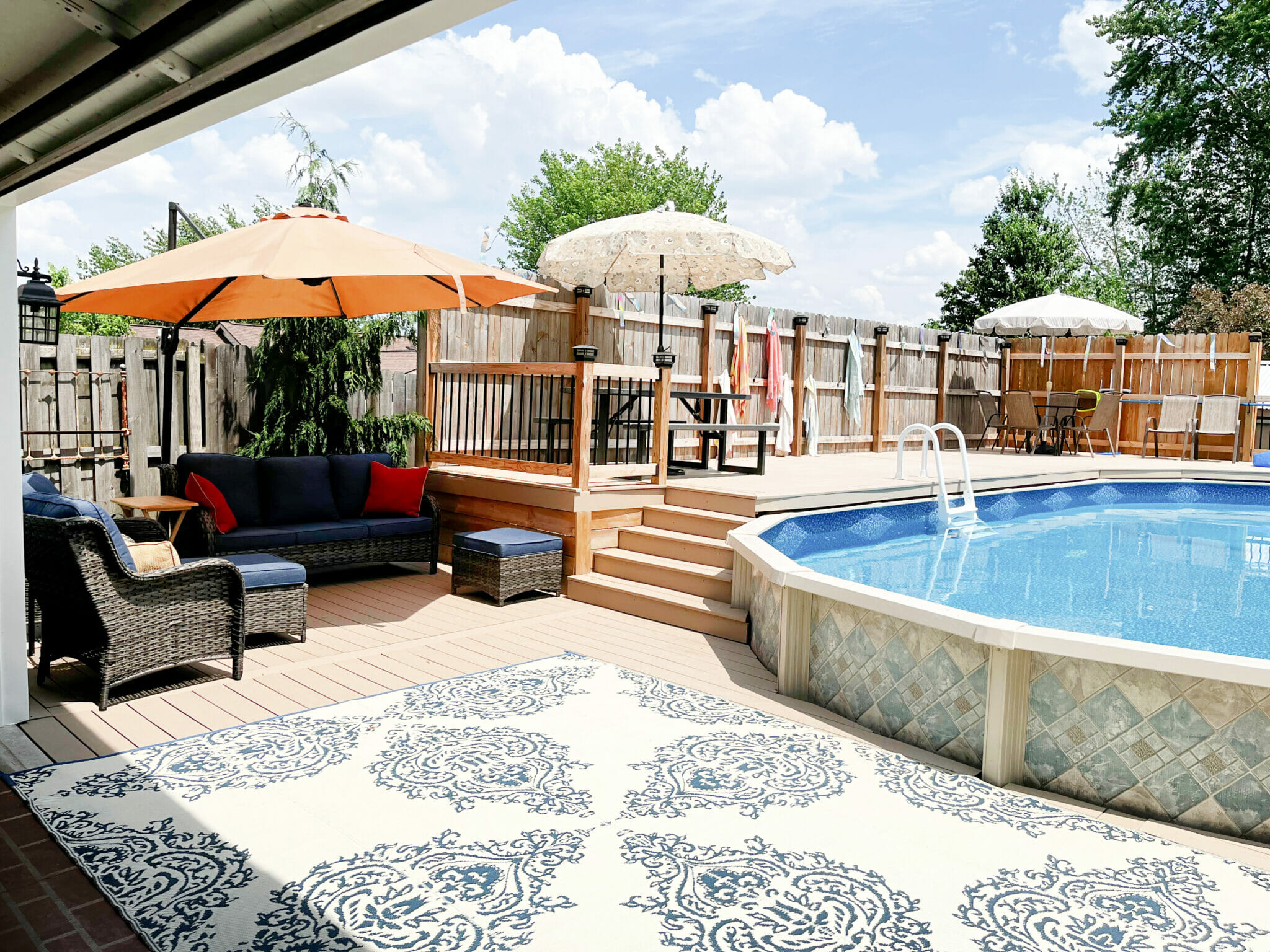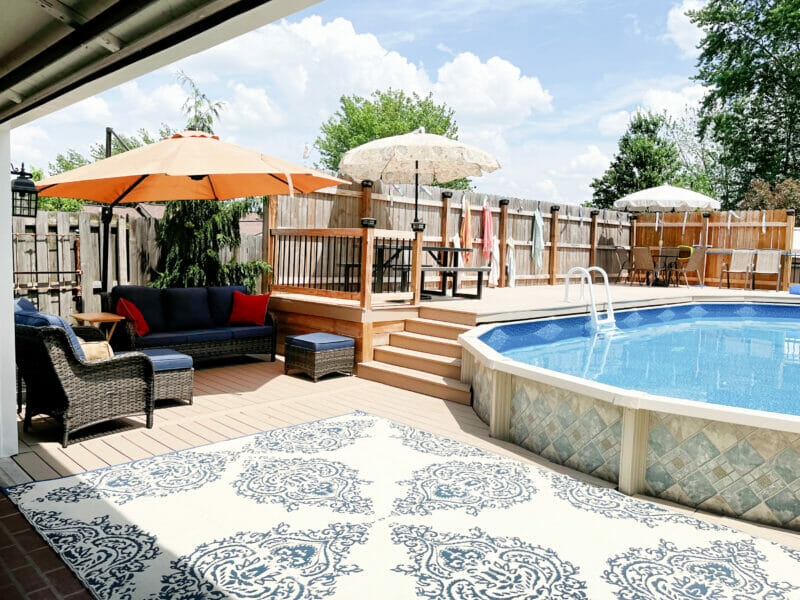 We've been fortunate to find almost everything we wanted for our outdoor entertaining space via Facebook Marketplace over the last 3 seasons.
Eventually, we want to renovate the outbuilding and add a bathroom… but for now, I think we're finally "done" with this space.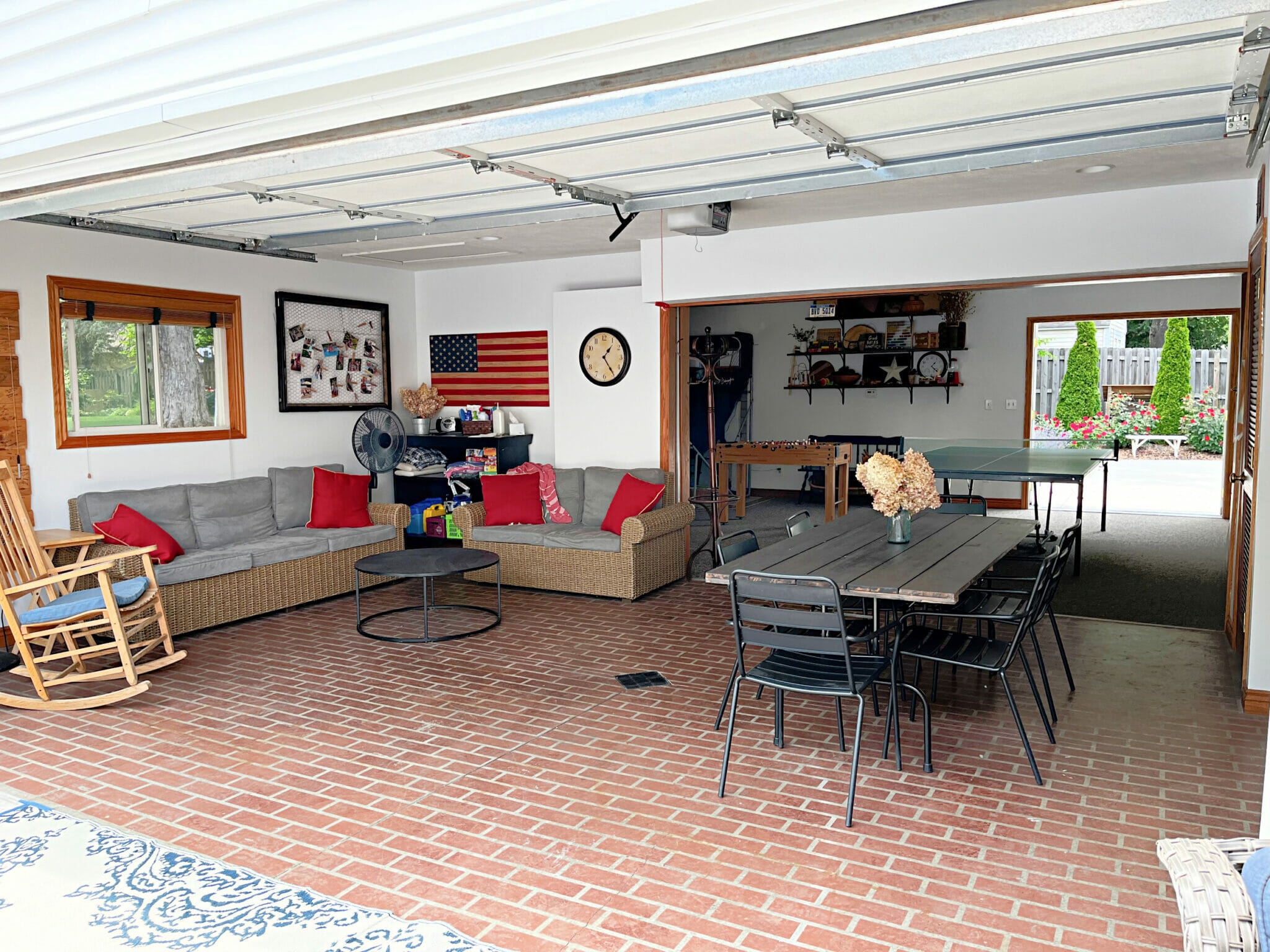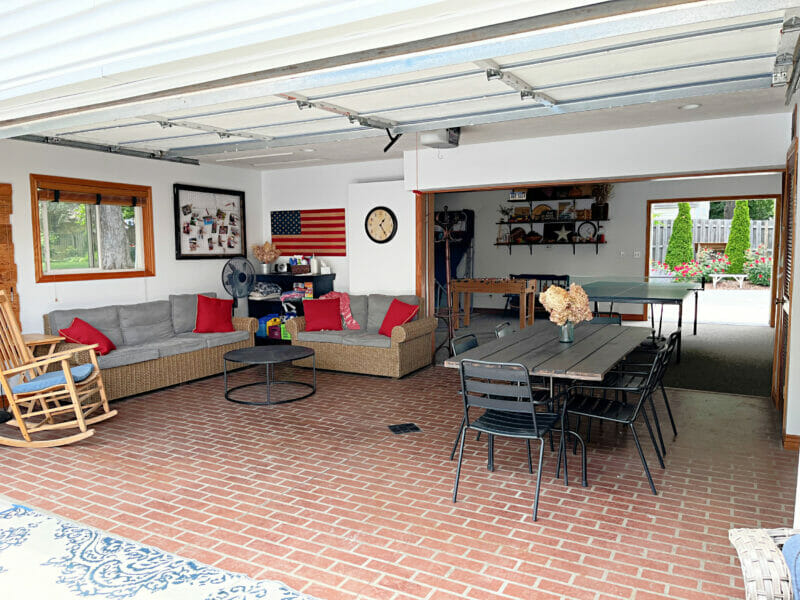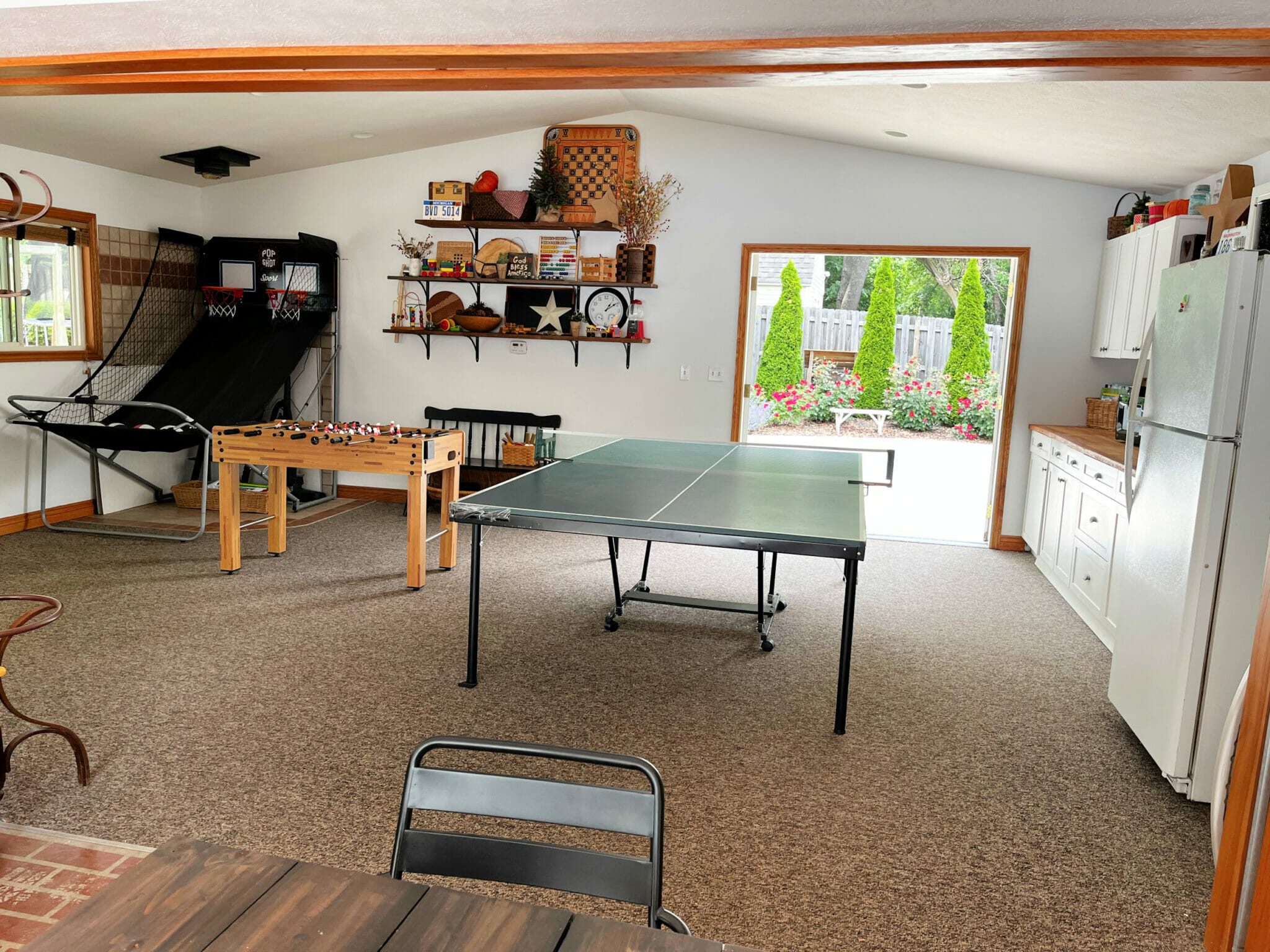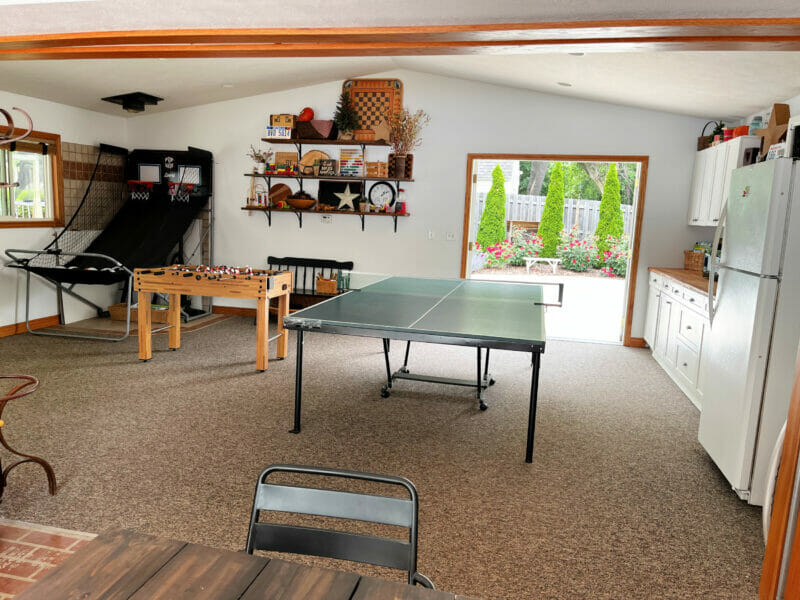 Our neighbors, cousins, and friends have already enjoyed hanging out around the pool and playing all sorts of games with our kids.
We are so thankful to have this space — especially since our basement won't ever be a fully finished living area.
NOTE: I hope to do a full post about our outdoor entertaining area later this summer… but for now, here are several pictures I shared a few years ago.
FAVORITE MOMENT = Wearing a Hat!
As a high school and college softball player, I wore hats quite often growing up… but that all changed 12 years ago when I chopped all my hair off.
Now that I've been growing it out again for just over a year, I'm finally able to wear a hat without looking ridiculous!!!
My next "hair goal" = a ponytail!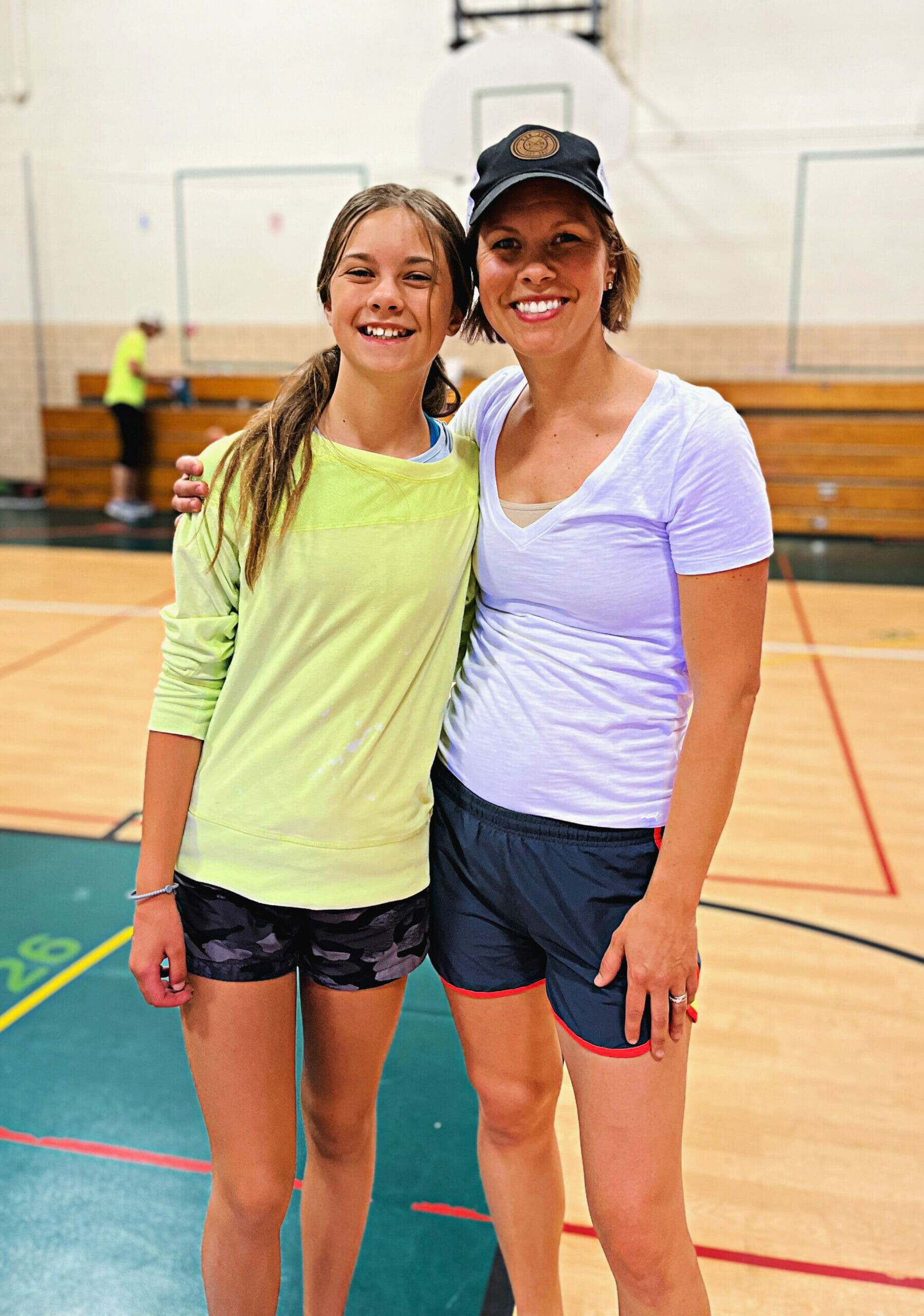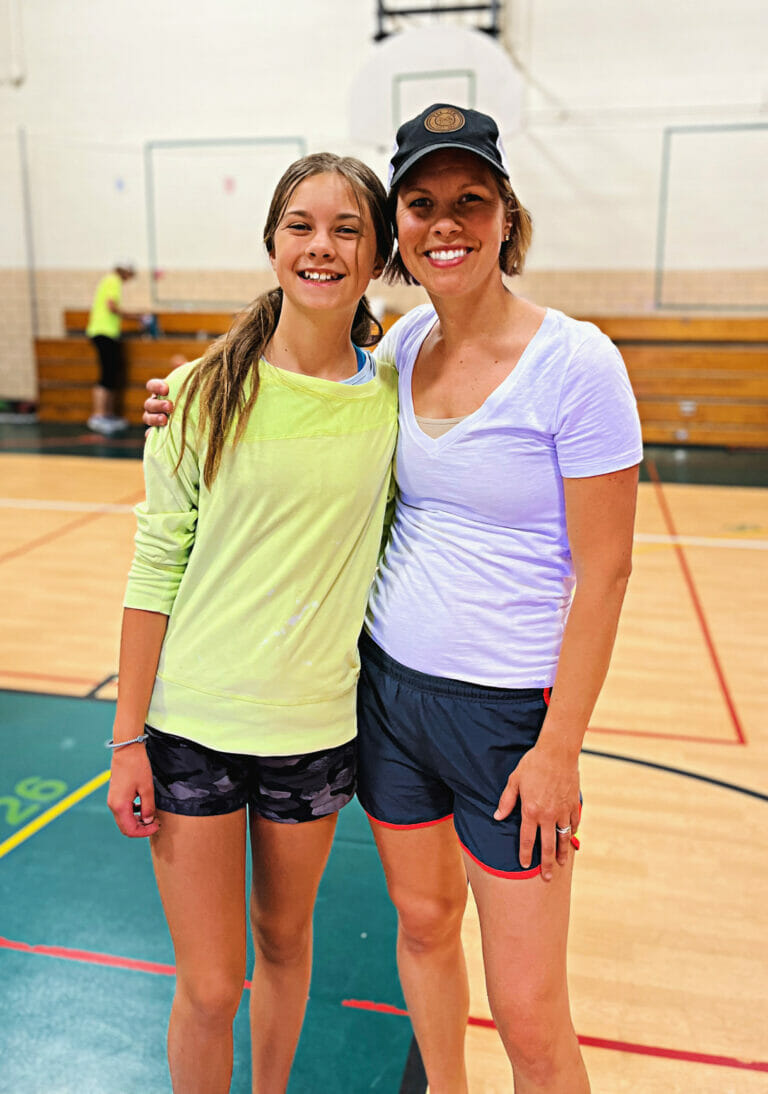 PAST FAVORITE = Candy Countdown
We've done a Candy Countdown Chain for the last few school years and it's always a big hit.
Of course, you don't need to wait until the end of the school year to create a super simple and fun Candy Countdown Chain… you could make a countdown to Christmas, birthdays, an upcoming vacation, or any other special event. And there's not a certain number of days needed either — anything more than 5 should work!
The excitement of cutting down one more candy treat each day is half the fun!
---
FAVORITE CLOTHING = Skorts
I've always preferred skirts and dresses to shorts in warm weather — but shorts are more practical, especially with kids, so they usually win out.
However, last year, I purchased 2 skorts from a thrift store and wore them all the time (black and grey).
I did a little research and found out they were probably from Costco… so this spring, when Costco promoted a sale on their skorts, I picked up the blue one.
These Orvis brand skorts are SOOOOOO comfortable, they are super stretchy, they have 3 useful pockets, and they have shorts under the skirt, making them appropriate for almost any summer activity.
---
FAVORITE BOOK = Eve's Daughters
Another Lynn Austin book — big shocker!
Eve's Daughters was such a good book that I actually read it again immediately after finishing it the first time.
The book follows the lives of a Great-Grandmother, Grandmother, Mother, and Daughter from the early 1900s through the 1980s (all during their 20's and 30's) and the various ways their life choices affected future generations.
If you need more summer reading material, add this book!
---
FAVORITE MEDIA = Every Mother
I've been a fan of the Every Mother program for several years now — ever since it alleviated my lower back pain and healed my diastasis recti (after so many other programs, therapies, and other treatments failed).
I still do many of the breathing exercises on my own these days… but Every Mother offered a discount coupon a few weeks ago (for past members) so I decided to officially sign up again to participate in a 12-week summer session.
So far, so good!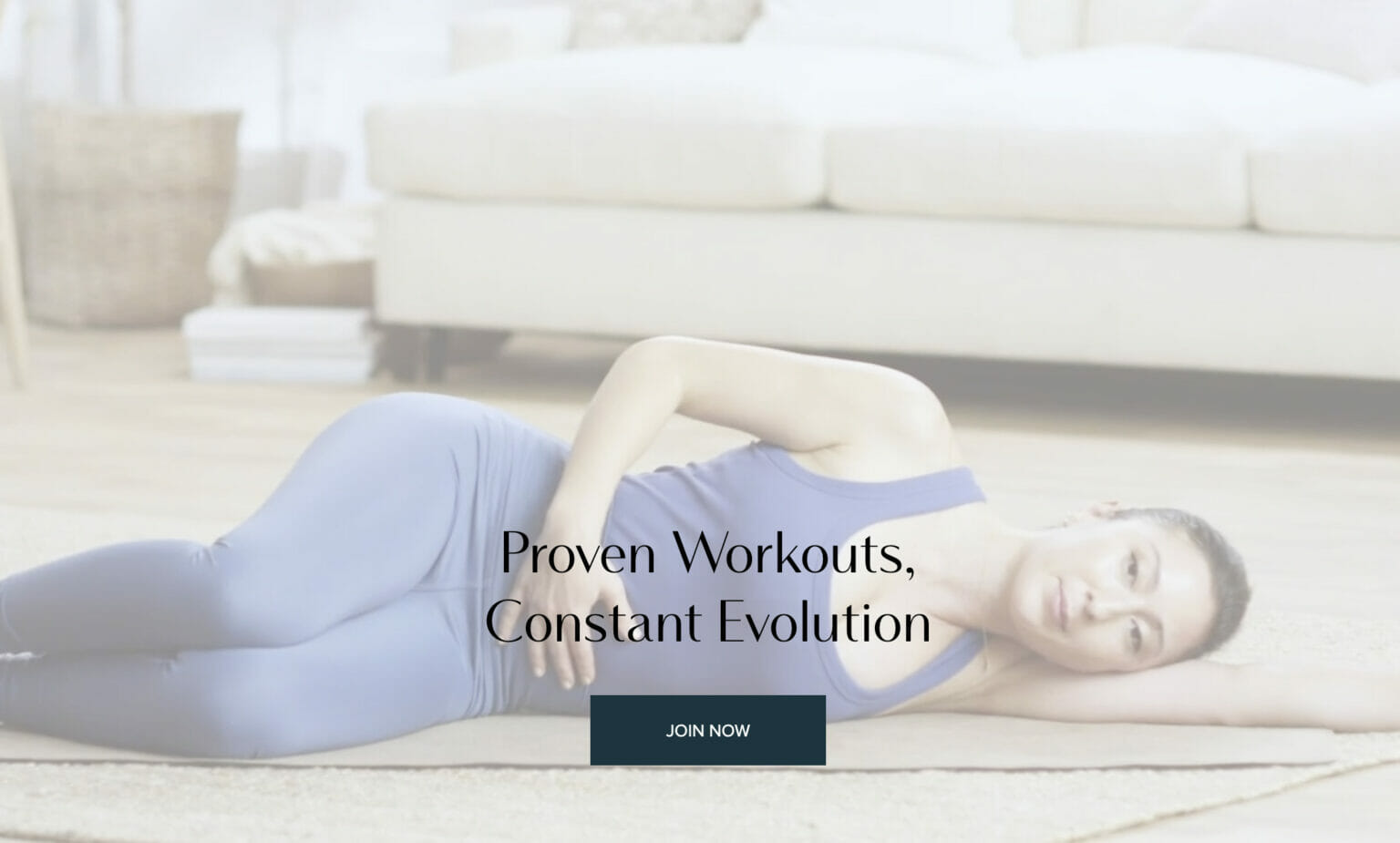 If you're in the market for a simple, easy-to-follow exercise program that is 100% safe for your core muscles, I think you'll enjoy the Every Mother program!
FAVORITE RECIPE = Kale Salad
A friend gave us "Dinosaur Kale" for our garden and we've already harvested some!
I'm a big kale salad fan as it's much sturdier than lettuce or spinach so I can make salads in advance and enjoy leftovers later.
I shared one of my favorite "Loaded Kale Salads" a few years ago — so I thought I'd reshare it as a Favorite Thing since kale is currently in season.
Of course, if you are adamantly against kale, you could make this same salad with spinach or any of your favorite lettuce varieties.
FAVORITE PROJECT = Fire Wood Shed
Over the last 3 years (ever since we started building our pool deck), we've amassed quite a pile of scrap lumber (we had it neatly stacked under the deck).
Currently, the prices of treated lumber are crazy expensive so we decided to keep all usable scraps and pulled from that pile whenever possible.
As of a few weeks ago, we had repurposed almost everything in our pile except a handful of very short/small pieces of wood. We were ready to finally trash the pile when I saw a picture of a cute little firewood shed on Facebook Marketplace.
In no time at all, we transformed our pile of scraps into a nice tidy place to keep our firewood (a.k.a various branches and sticks that fall from our trees).
Not too shabby!
FAVORITE ARCHIVED POST = Hair Detangling Spray
Every summer, we make a big batch of our DIY Hair Detangling Spray and keep a bottle in every bathroom and out by the pool.
It works so well for quickly reducing the snarls in long hair — especially after swimming — and it's SO cheap and easy to make yourself!
---
That's all for this month.

If you're interested, you may scroll through all my Favorite Things posts HERE!
The post A Few of My Favorite Things (June 2023) appeared first on Andrea Dekker.