Bright colours and an even brighter, bolder energy, Dior's Fall 2021 ready-to-wear collection is one that will brighten smiles and bring on vivacious cheers. Finally, beautiful pieces to dress up and dance around in! You'd want every single one in your wardrobe before you're through. Count on it.
An unadulterated celebration of 'Pop' in its many facets was the narrative behind the Fall 2021's loud and palpably electric collection, held at Shanghai's Long Museum in West Bund: In the inspiration, atmosphere and soundtrack — namely Donna Summer's 'I Feel Love', and finally, in the effervescent, drama-decked pieces. Ones primed and poised for an extravagant night out. To-be-looked-at sparkles. Drenched in leopard. Dipped in sequins. Pattern, prints galore. 
Stalwart followers of the House will notice this is a path less taken for artistic director Maria Grazia Chiuri, who typically leans towards monochrome palettes and simple, sophisticated structures. Yet, the bejewelled separates stride in sashaying step to the pulsating tunes; imbued with a creative, carefree spirit in full dedication to an individuality asserted from each piece. It's an aesthetic inspired by Andy Warhol's Pop Art reworks; but also an nostalgic reminiscence pulled from Chiuri's past experiences — specifically a trip into Fiorucci during her adolescence which, from her own memory, was reverberating with the same strand of bold energy and unexpected surprise that Chirui has attempted to recreate.
Images courtesy of Dior/ Brigitte Niedermair
The pieces may be rainbow-strewn, sparkling and shimmering under strobing disco lights, but a core Dior design principle — pared-back timelessness — remains as a main connecting thread throughout. Sprinkled amongst the 75-piece collection are various tidbits — a signature design or a traditional archival code — that somehow scream a vociferous "Dior!", even if it many may not seem to be. The silver metallic sheen, for one, and then the loud leopard print, for another. Interestingly, the staunch dedication to the feline motif is in fact a nod towards Mitzah Bicard, the Maison's chief milliner who adored the leopard print, so much so it became the look she was known for.
Other subtle tips towards Dior's long-standing design savour-faire: the Bar jacket reimagined in a myriad of checkers; the Toile de Jour print redone as a frothy lace layered over a neat skirt; and the Dior seasonal millefleurs motif textured in three-dimension with black silk velvet. 
Images courtesy of Dior/ Brigitte Niedermair
All in the name for sartorial optimism, especially during a time when it's needed the most. "I think Pop gives this idea of freedom, of happiness, which I think is so important in this moment when we're just a little bit depressed." explains Chiuri. The show concludes with a perfect hybridised aesthetic the whole collection portrays: sequinned-strewn tops that spell out the House's letters paired with beautifully voluminous pleated skirt in subdued primary hues.
Take a long, admirable look at the pieces below — you'd want to. The Fall 2021 collection is headed towards a great time. Plain and simple. Or not.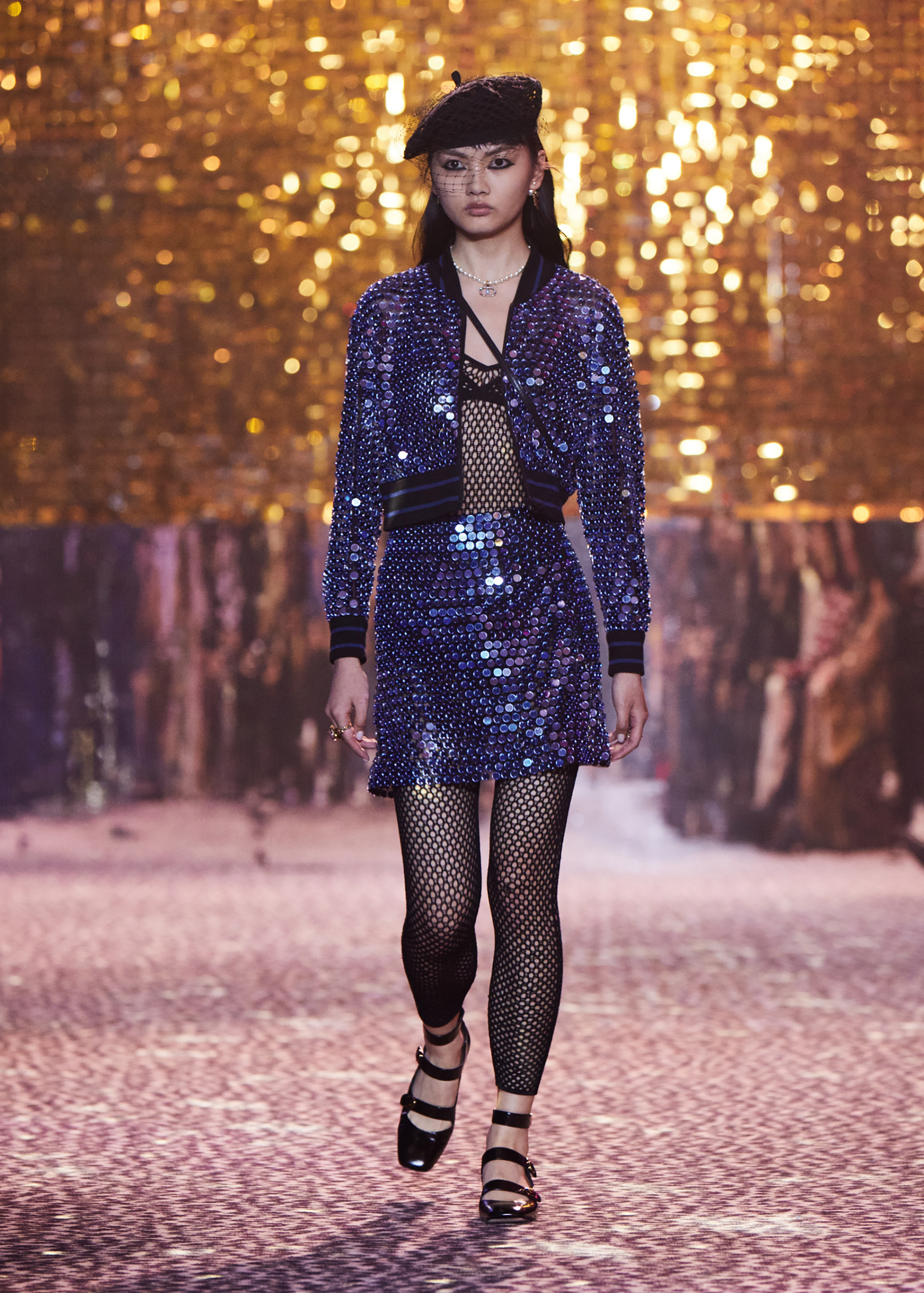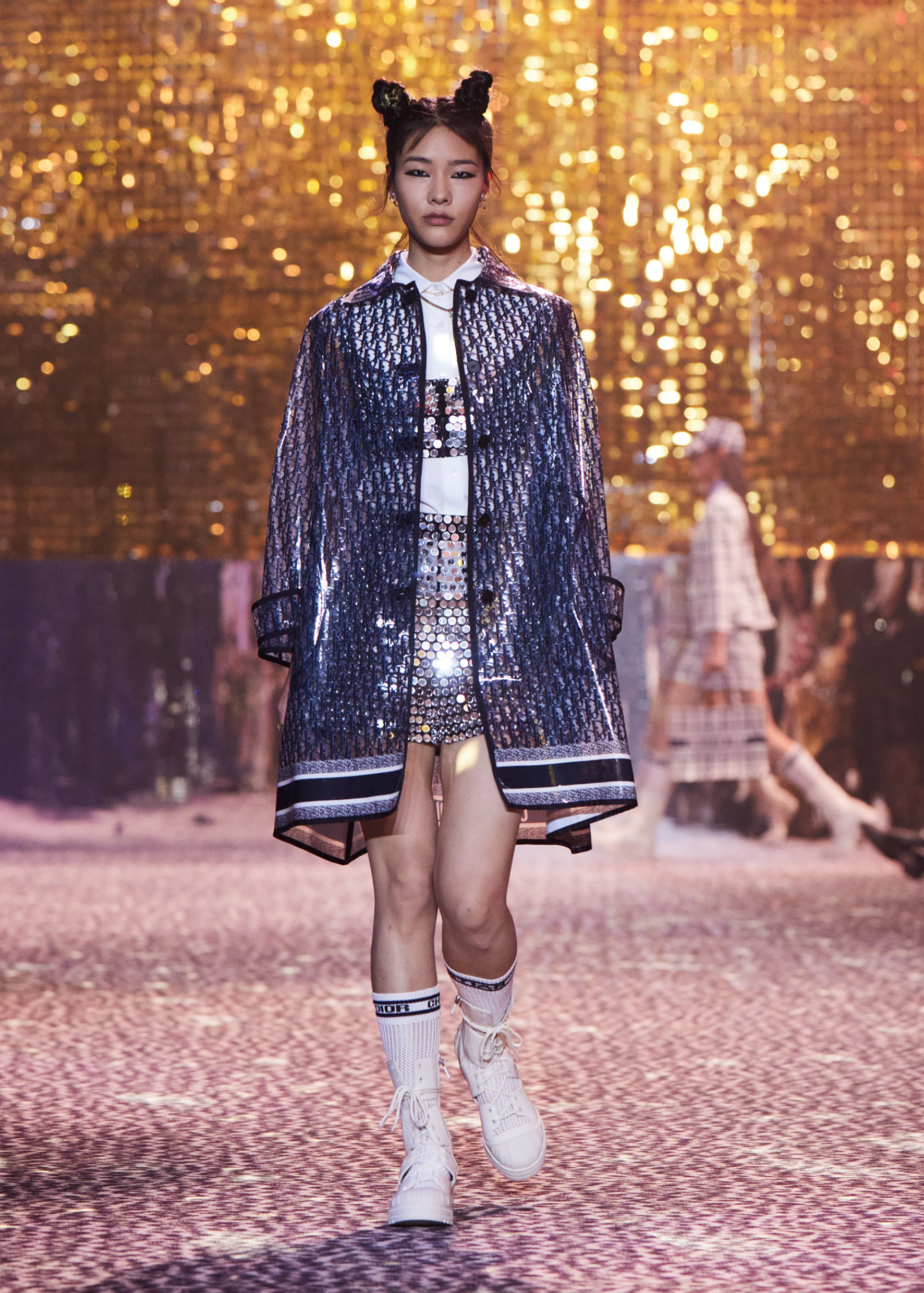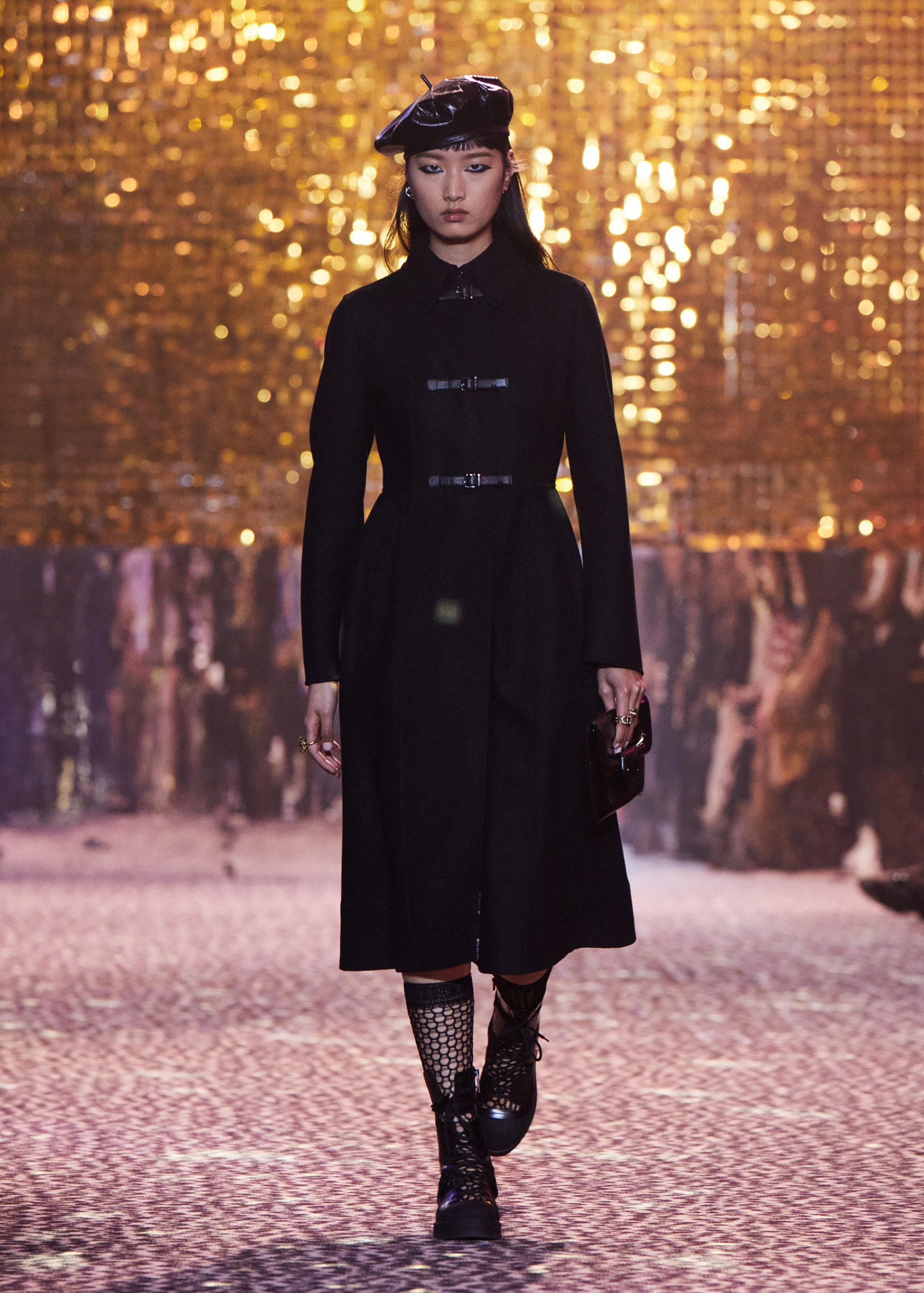 Shop the Fall 2021 collection online or various Dior locations in Hong Kong, including shop G40-G45, G/F, The Landmark, Central, Hong Kong, +852 2524 8277
Images courtesy of Dior
The post A complete look at the Dior Fall 2021 collection appeared first on Lifestyle Asia Hong Kong.