Tights are often associated with cold weather rather than the warm temperatures of summer. But even though tights are the staple of fall and winter wardrobes, that doesn't mean you can't wear them for your summer look. Tights can serve as a great alternative to pants if you want to wear short dresses and shorts without the discomfort of baring too much skin. This can be great for settings that require you to cover up such as workplaces or family events. If your feet are prone to blisters, tights can also help you wear your shoes comfortably.
Tights are easy to pair with a range of items in your closet, from the basics to bolder statement pieces. Since you're dressing for summer, you can wear tights that are lighter in terms of material and color. And regardless of your personal style, tights are adaptable pieces that can easily integrate with various colors and ensembles.
Even before you start to shop tights or other important accessories, you need to check out some tried-and-tested style tips that will add extra oomph to your summer getup. To help you out, here are nine ways you can introduce tights into an array of looks this summer season.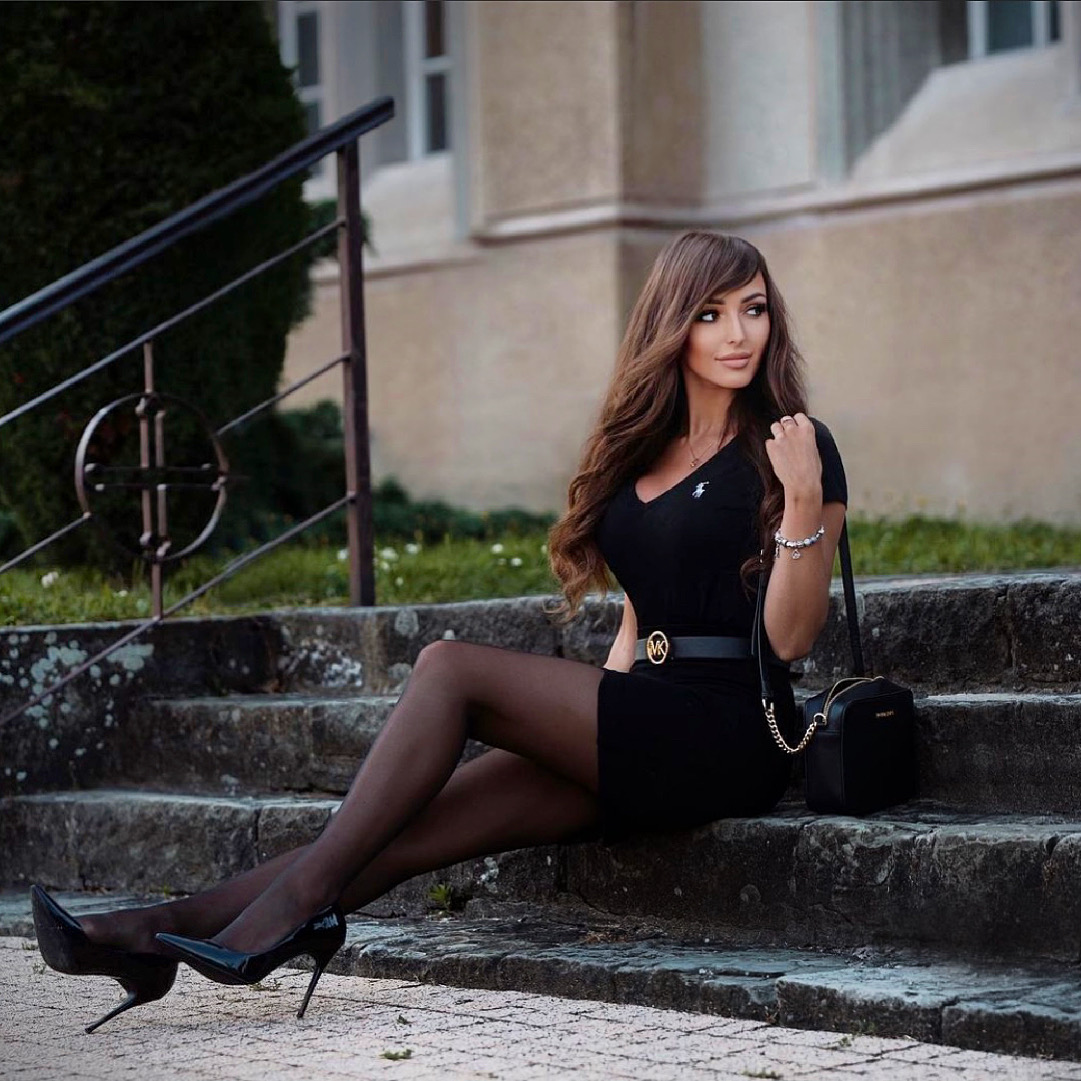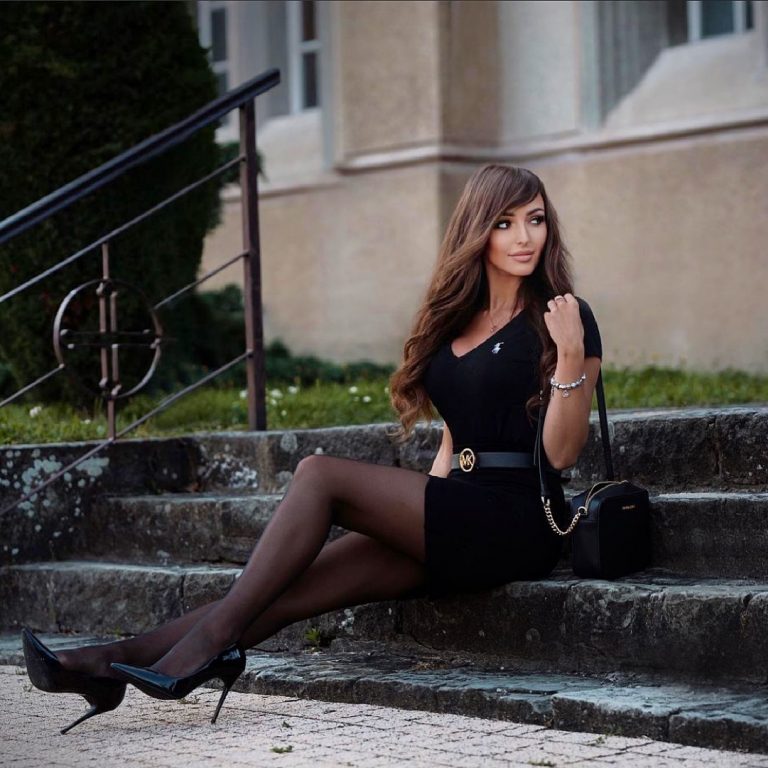 Opt for Lightweight Materials
When choosing tights for summer wear, you need to ensure that they are comfortable enough to wear in hot weather. Tights with lower opacity can keep you cool while evoking that "barely there" illusion. Consider getting ultra-sheer tights that have a denier range of 8-15.
Don't Always Go for Black…
The summer season is your chance to experiment with fun colors. Besides giving your outfit more personality, tights in colors such as blue, red, green, and gray absorb less heat compared to your standard black pair. Consider wearing pinkish tones to add a pop of color to your summer outfit.
A key factor to consider when choosing tights is your skin tone. If you have lighter skin, wearing tights in tan or nude shades can make your legs look sunkissed, which is always great during the summer.
…But Don't Be Afraid to Go Monochrome
Just because it's summertime doesn't mean you have to get rid of your black-and-white pieces. Summer looks don't have to be confined to vibrant colors and warm, bold prints. Monochrome looks are simple, classy, and can fit any setting. Pair your white, black, or gray tops and dresses with sheer black tights to bring an edge to the summertime aesthetic.
Pair Them with Short Dresses or Skirts
Tights worn under short dresses or skirts is a classic, no-fail look regardless of the season. When choosing dresses to wear over your tights, go for those with flowy and light materials. Sheer, nude, and black tights look best with dresses and skirts. Consider wearing footwear such as Mary Janes, loafers, ankle boots, or oxfords to complete your look.
To evoke that summer feel, pick dresses or skirts with floral patterns. Small prints are more versatile than large florals and look flattering for curvaceous figures. If you're going to wear a floral-print skirt, pair it with a solid color top instead of more prints.
Be Office-Ready with Light Tops and Skirts
Pencil skirts, dress shirts, and shift dresses can also be summer-friendly when paired with tights. Pencil skirts emphasize your figure, which can be complemented by sheer black tights. Pair your skirt with a black dress shirt and suede heels for a more relaxed yet put-together look.
Shift dresses can add a dose of glamor to your look when worn with a classic black pair of tights. Pair your dress-and-tights combo with black suede heels for a 60s vibe that can get you from a day at the office to dinner with a friend.
Pair with High-Waist or Short Shorts
Shorts are go-to pieces for the summer, but pairing them with tights can elevate your whole look. Denim cutoffs or sleek black shorts look great with sheer tights and a graphic t-shirt. If you're going for an edgier punk or grunge look, you can pair your shorts-and-tights ensemble with a belt and chunky footwear such as ankle boots, combat boots, or platforms. You can also wear your tights with high-waist or short shorts in various prints and colors for a bolder, more adventurous getup.
If you're more into the casual-chic aesthetic, you can pair your sheer black tights with lightweight shorts, a blouse, and leather pumps.
Wear Tights under Rompers
Gravitating toward nude sheer tights? You can get inspiration from the runway and style them with a romper in solid, warm colors such as red. But even if you decide to stick with your sheer black pair, you can still wear them with rompers in patterned or neutral hues. Adding simple elements such as a slim belt can also make your look more eye-catching and flattering.
Go Bigger with Oversized Tops
Since tights are already figure-hugging, wearing them with oversized tops is a sure way to make you look stylish. If you have a more low-maintenance style, you can still look effortlessly chic by pairing an oversized graphic tee with your standard black tights and boots or sneakers.
If you prefer more polished outfits, you can pair your tights with a long blouse or button-down and sandals. Blue or black capri-length tights look great with oversized button-downs. Don't forget to accessorize with bracelets, a statement necklace, or aviator shades to complete your summer look.
Bring On the Patterns
Patterned sheer tights can amp up your outfit without making it look too complicated. Pair your short dress or your "dressy" shorts with sheer or lace tights for a more tasteful and unique look. Patterned tights can look both dainty and sophisticated, especially when paired with oxfords. There's no limit to the patterns you can choose, but polka dots, zigzags, and florals are the usual go-to's for an understated yet stylish ensemble.
Tights are Great for Any Season
The hot summer weather shouldn't keep you from wearing tights and using them to bring something extra to your outfits. Whether you're into more feminine looks or would rather go for a casual vibe, there's always a great outfit you can put together with a good pair of tights. Be sure to keep these tips in mind so you can make the most of this all-around hosiery and feel cool all summer.
The post 9 Ways to Incorporate Tights Into Your Summer Wardrobe appeared first on Style Motivation.