Fashion trends seem to come and go like the wind, then often return a few years (or decades) later to make a fashion-forward comeback. It's always fun to see the return of a look that you used to enjoy, and it's even better if you still have the clothes on hand. We've found ourselves working our way through winter, and it's time to start looking forward to spring, so let's talk trends! Spring 2022 fashion trends are playful and modern. More importantly, there is something for everyone. 
One thing to remember is that even though there's not a trend here that we've not seen before, the fashion designers bring them back slightly differently. Rarely can you go rifle through your closet and find a piece that you can start wearing again without some sort of alteration. The same is true of these styles for spring. The mini skirt is cut a little differently to accommodate more 'mature thighs.' The old standby trenchcoat is lighter, more modern than we remember. Designer sport sandals really are a new trend. Faux leather is more polished, and the new lace and embroidery looks are more feminine yet more durable than ever. The bohemian look has never been hotter and more wearable. And what is there to say about denim? It just never gets old.
Mini Skirts
Mini skirts – yes, many women in their 50s, 60s, and even 70s still have the legs (perhaps covered with nude hosiery) to wear short skirts. Here are just a few of our choices that we believe many of you out there can and will be wearing this spring!
Trench Coat
With the seasons changing, you will find yourself needing something light to cover your arms in the morning and evening. From classic camel to a plaid print, you will have so many choices to choose from. 
Sport Sandals
Who would have thought even those who've never been on a hike would be sporting a pair of designer sports sandals? Much like the sneakers we've been donning for the past years, sports sandals are your new comfy shoe for spring and summer. 
Faux Leather
Vegans and cruelty-free shoppers have no fear: there are plenty of faux leather options for you out there. Faux Leather is much more hip because of perceived animal cruelty to animals with real leather. So everyone can add a razor-thin edge to their outfit with a leather jacket. Pair your leather jacket with a floral dress and sneakers for a more feminine look. Maybe you want to go more rocker chic? Add your leather jacket to jeans and a floral top.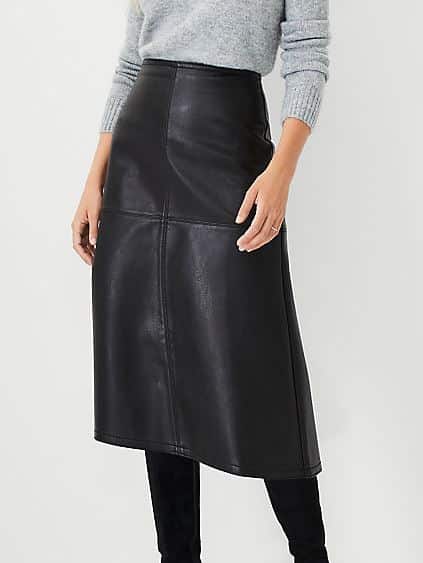 Lace/embroidery
Lightweight looks are perfect for spring. With the weather warming up, lace will be the ideal piece as it is breezy but doesn't show a ton of skin. 
Fresh Bohemian
The midi wrap dress is one of the hottest trends in boho fashion. What we love is that it is flowy, feminine, and easy to wear. 
Denim
Denim. While we know this is normally a wardrobe staple, this spring denim is so much more! Have a little fun by adding a little detail or color to your denim. You'll want to check out denim dresses, jackets, and tops. They come faded and distressed, as well as embellished. And just a reminder: spending money on a few pairs of quality jeans is a must. If you only have one pair of jeans in your wardrobe, go for dark denim because it transitions easily from desk to discotheque.
This spring, remember: have fun with fashion and stay stylish!
Read Next:
5 Top Fashion Blogs for Women Over 50
The post 7 Fashion Trends for Spring appeared first on Prime Women | An Online Magazine.