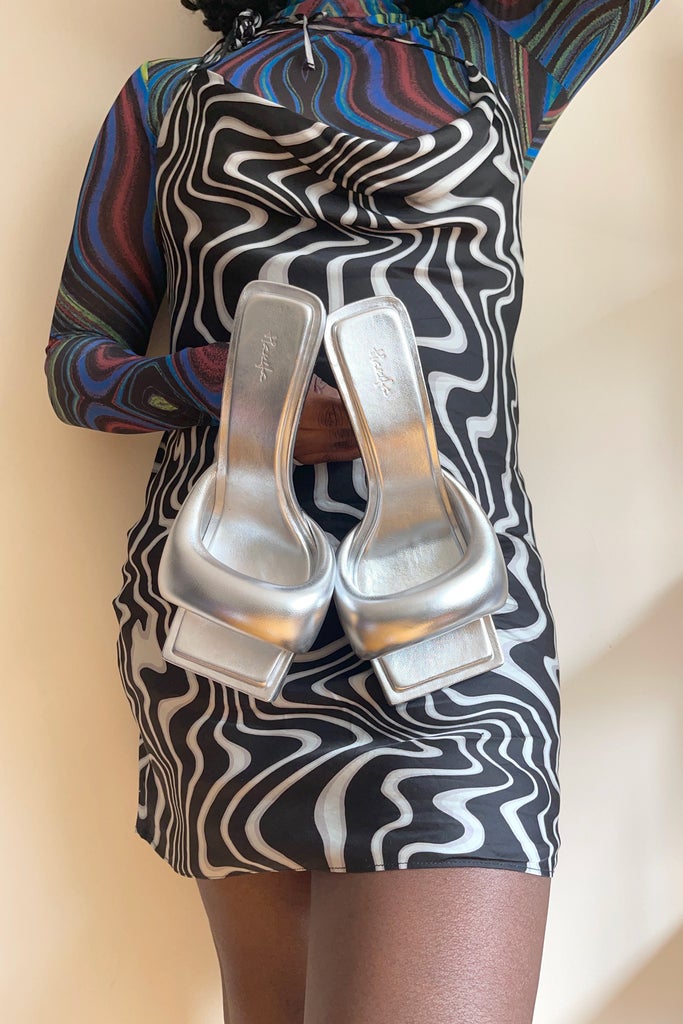 As I've been updating my wardrobe and adding in more pieces from Black-owned shops and brand collaborations with Black creatives, I realized I didn't have many Black-owned shoes (except for my Ivy Park sneakers). With summer in full swing, I'm taking the opportunity to let my toes relax and add to my collection. It's the perfect time to try out some new brands. 
I've always taken the easy route when it comes to shoe shopping and would stick to mostly fast-fashion shoe stores. But the durability and quality were always lacking and in the long run, I actually wasted money. I know investing in quality shoes can cost a pretty penny so it's not for everyone — and I'm not knocking anyone who sticks to the cheaper brands — but it is worth it. Plus, I have wide feet so it's imperative that I find durable and comfortable shoes that I can wear and stand in for quite some time — and ones that look good too! 
If you're in search of a new pair of shoes or you just want to add to your collection,  here are a few Black-owned brands to consider and some ideas for how to style their hottest summer shoes.
One thing about me:  if a shoe has a block heel or platform, I will grab it instantly. These Twelve AM Maven platform heels truly brought out my inner Bratz doll. I paired them with my favorite tan maxi cargo skirt and blue crop top as I chilled by the pool in LA. It took me a moment to figure out the straps but when I did, I was strutting back and forth.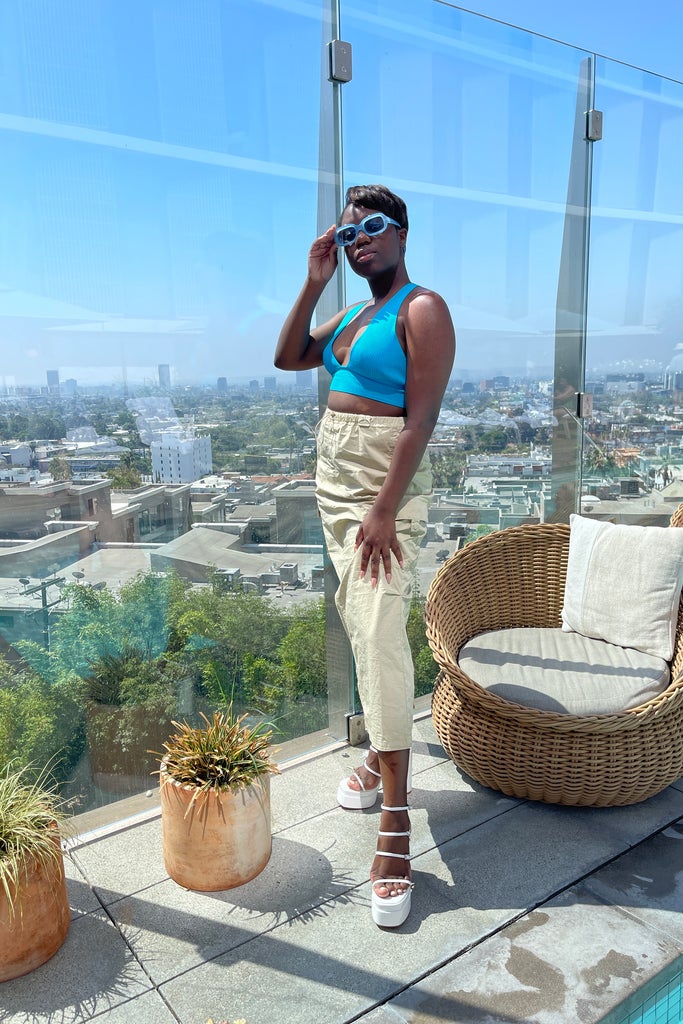 I'm not normally a tiny heel girl but these M.Marie Tulum stiletto heels changed my mind. These stilettos are luxurious, with Swarovski Crystals lining the straps and ostrich feathers covering the toes. These shoes were the moment so I went a bit more subtle with the rest of my outfit; I paired them with my fuschia blazer and light denim for the day but I'll definitely be wearing these again with a little black dress to hit the town at night.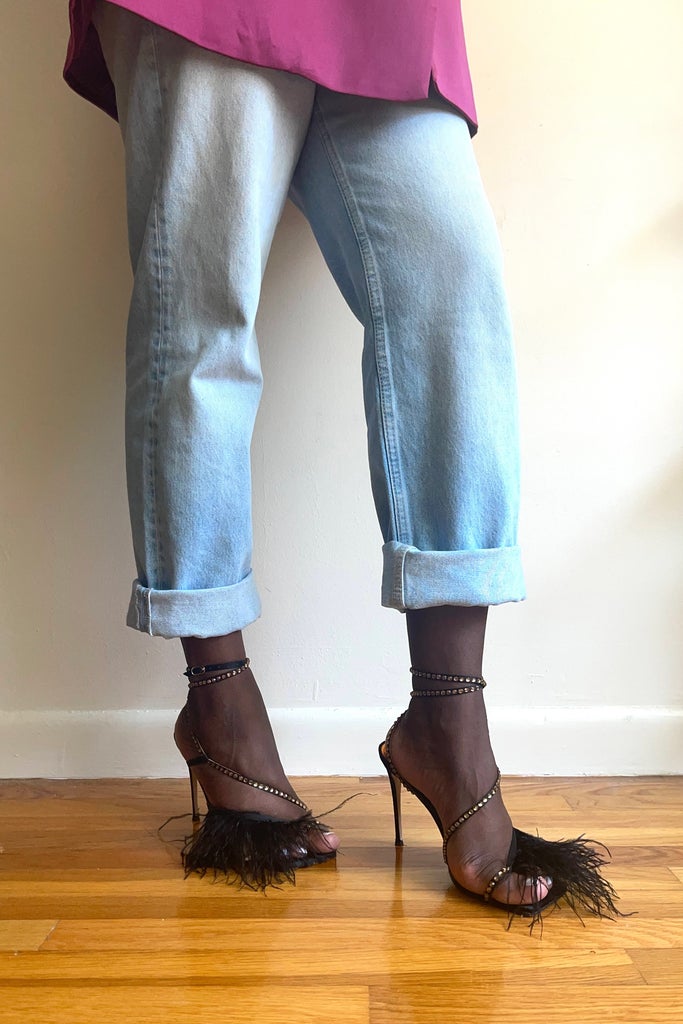 This one is for my sneaker girls! I was gifted these tangerine orange sneakers by BeEyeConic. Designer Ashlee Muhammad said, "the vibrant colorway, symbolizes a 'beacon of light' for those who wish to move in their own truth and their truer meaning of purpose and self." I paired the lightweight shoes with my light blue tennis skort, white crop tee, and light blue sweater thrown over my shoulders.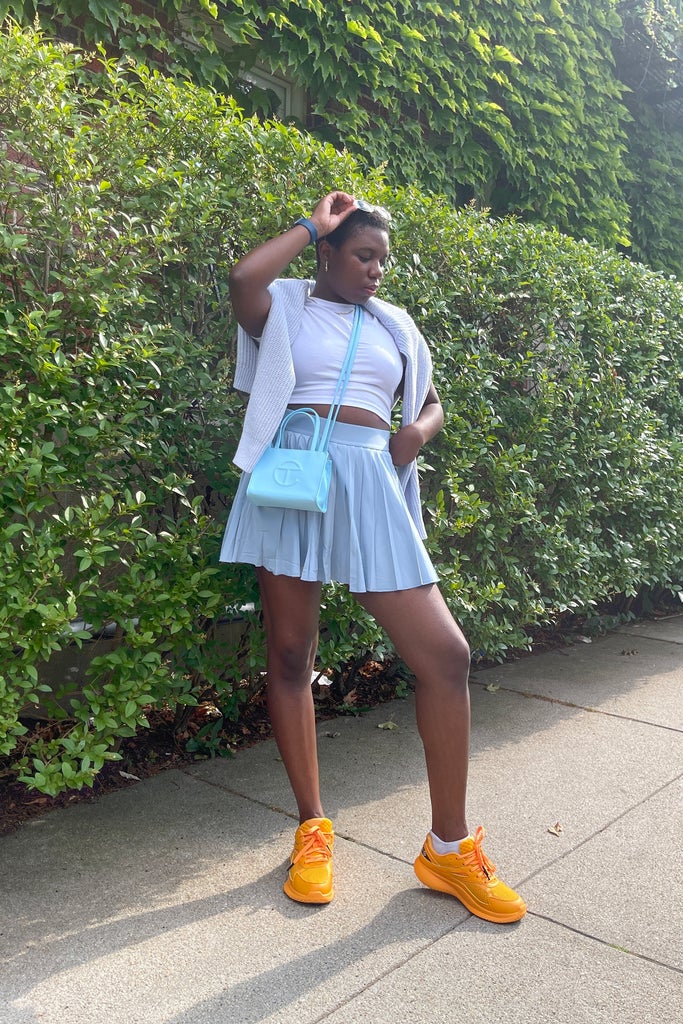 I believe that mixing patterns and textures can totally pull a 'fit together. I was ecstatic to pair these Moscow mules from Arch NYC with my houndstooth skirt and satin dress that I tied in a blouse. Not only are they comfy to walk in but they are a show stopper. I received so many compliments on my way to brunch.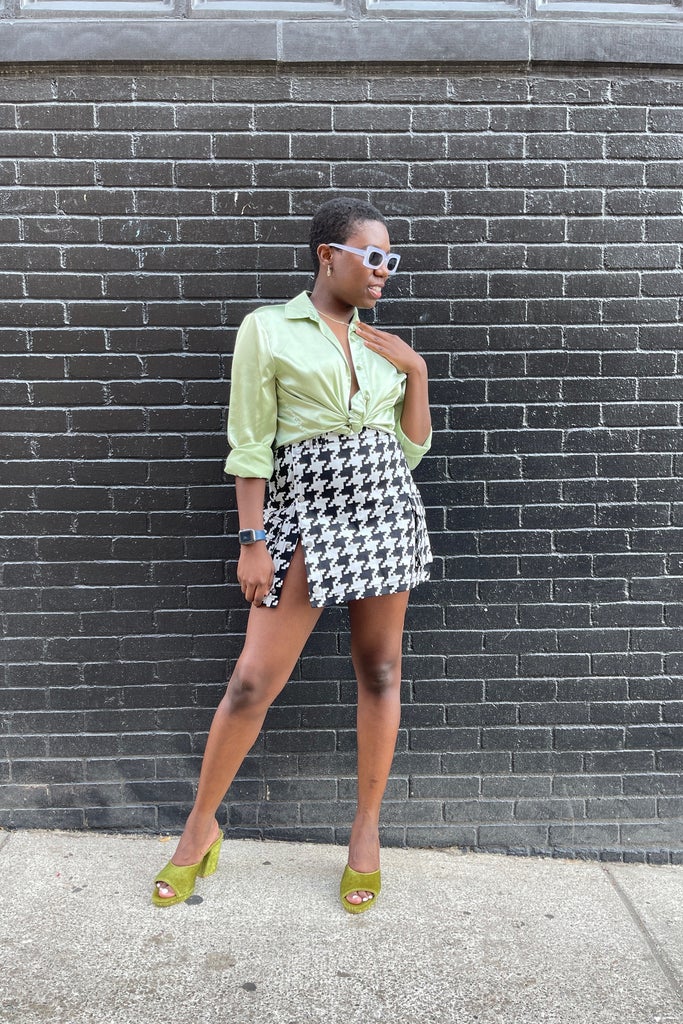 By now if you don't know about Hanifa, then you're living under a rock! Within the last year, the brand has started to implement shoewear into their collections and I've been super hyped to get my hands on a pair. So, naturally, I purchased their latest style, the Zoe mules, and I'm not lying when I say these are the shoes my wide feet have been looking for. My feet feel as though they're sitting on a cloud and my toes feel like they are covered by a pillow. The chrome is a great option if you need a neutral color other than black or white and I paired these shoes with a colorful mesh top and zebra print dress.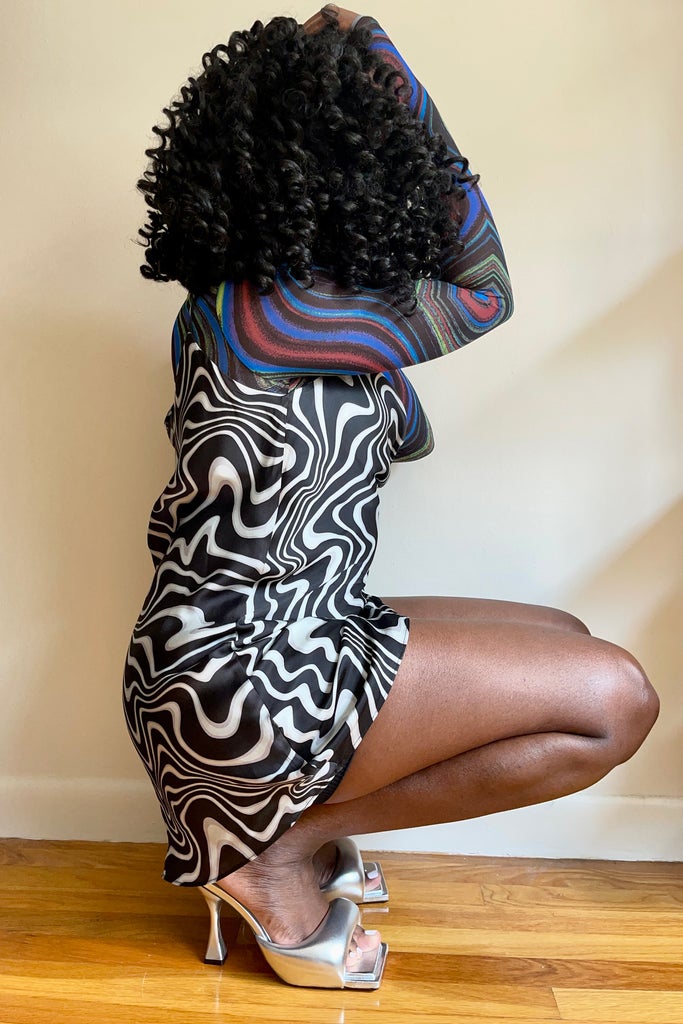 I love it when Black creatives are able to partner with brands to bring their own creations to life. So my honorable mention goes to the Coco and Breezy x Teva collab. If you're looking for a more casual but stylish option for your wardrobe, these are for you. "We wanted to create a summer look for everyone to adventure in and haven't changed out of our collaboration sandals all summer," Coco and Breezy Dotson told Unbothered about the inspiration behind the sandal. The gold buckle accent really stood out to me and I kept it simple with the rest of my outfit when I wore them out for my daily walk around the neighborhood to let them shine.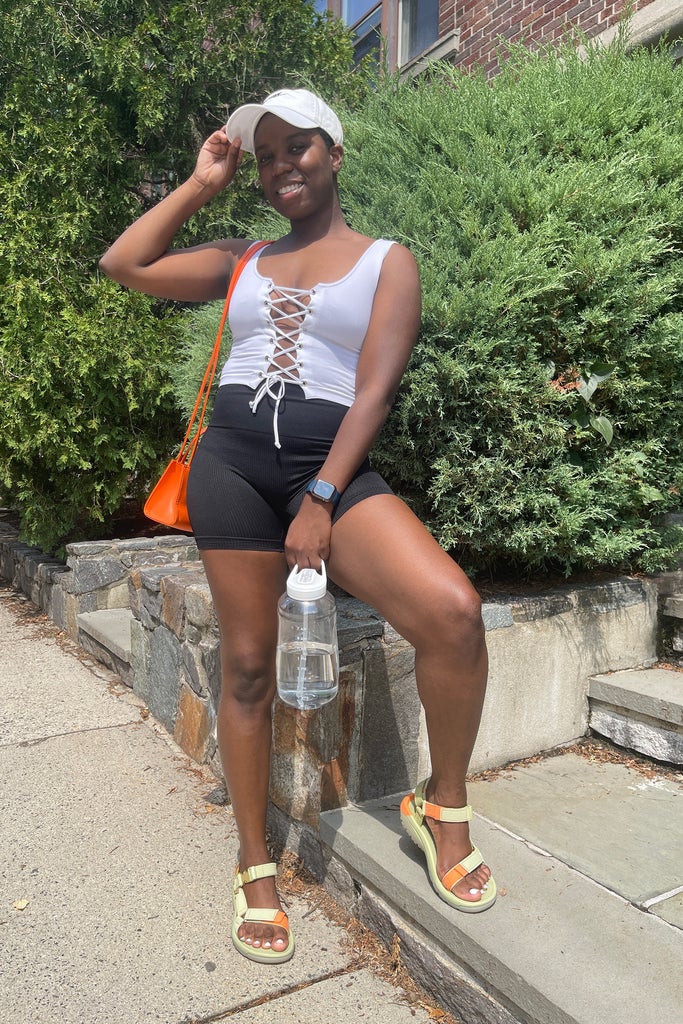 Like what you see? How about some more R29 goodness, right here?
8 Black-Owned Fashion Brands You Should Know
The Coolest Black-Owned Beauty Brands To Try ASAP