3 Outfits and Dates to Inspire Valentine's Romance
Valentine's Day is just around the corner; do you have plans yet? What about a Valentine's Day outfit picked out? If you're still looking for the perfect event and the perfect dress, look no further. We've hand-selected some of the most romantic things to do in 3 major cities across the U.S. and paired them with an ideal outfit for the occasion. And if you won't be celebrating in one of these major cities, you can still steal the look and use the date idea as inspiration for your own local Valentine's night.
What to Do and Wear in New York City
With hundreds of amazing restaurants to choose from in Manhattan, it's hard to go wrong. But if you want a place truly special and romantic, we recommend Freeman's. Tucked (literally) at the back of an alleyway off the Bowery and serving up elevated American fare since 2004, it truly is one of a kind. Make a night of it by starting off with some of the modern art in the area. Take in the Screen Series exhibit at the New Museum or go gallery hopping. If you're looking for more to do after dinner, hail a cab to go to Pier 17 for cocktails and ice skating on a heart-shaped rink with views of the Brooklyn Bridge.
This Valentine's Day outfit allows you to be comfortable while taking in art without being underdressed for dinner. This off-the-shoulder dress paired with rep lipstick will add a little sexy to your evening. And don't worry about comfort: the block heels will keep your feet from aching while you stroll through galleries or walk on the arm of your beau.
Black Coat, $220 | Popover cocktail dress, $148 |  Joy Ankle Strap Sandal, $119.95 | Pearl Necklace,  $58 | Diamond Heart Ring, $358 | Earrings, $25 | Lipstick, $15
What to Do and Wear in Los Angeles
This Valentine's Day, if you're in LA, grab dinner and a show. Start at Tar & Roses, voted as one of the most romantic restaurants in Los Angeles. Then see Sex and the City: The Movie in the original 35mm format. Showing at 9:30 pm at Aero Theatre in Santa Monica, this classic film is fun for a galantine night out or to have some laughs with your beau. And if you're not ready to end the night after watching the hilarious antics of the four leading ladies, you can always explore the Santa Monica pier with your date.
For this night of romance, take a hint from Casablanca star Ingrid Bergman. This Valentine's Day outfit is inspired by her classic style in the film. It's been updated for the 21st century, though, with a silk skirt, button-down top, and heels made for an on-the-go woman who loves glamour.
Black Top, $89 | Satin Skirt, $59 | Lipstick, $38 | Fringe Drop Earrings, $55 | Statement Ring, $58 | Block Heel Dress Sandals, $59.99 | Cream Clutch, $65
What to Do and Wear in Dallas
If you want a truly romantic experience for Valentine's Day in Dallas this year, enjoy dinner at one of the best restaurants in Dallas, followed by a rooftop rendezvous with chocolate and champagne. Uchi is a modern, upscale sushi restaurant where you can't go wrong with the 10-course chef's menu. After dinner, head across the Trinity River for dessert and drinks with amazing views of Dallas at Saint Rocco's New York Italian Love on the Rooftop event.
This Dallas Valentine's Day outfit features a gorgeous fitted dress that shows your curves in all the right places. Pair it with some cream classics and a hint of rouge on your cheeks, and you have a winning outfit. 
Nadia Scoop Back Dress, $198 | Brunette Pointed Toe Pump, $98 | Wool Blend Wrap Coat, $350 | Cashmere Scarf, $119 | Double Heart Necklace, $375 | Earrings, $29.50 | Blush, $17 | Satchel, $99
Dazzling Dresses for Valentine's Day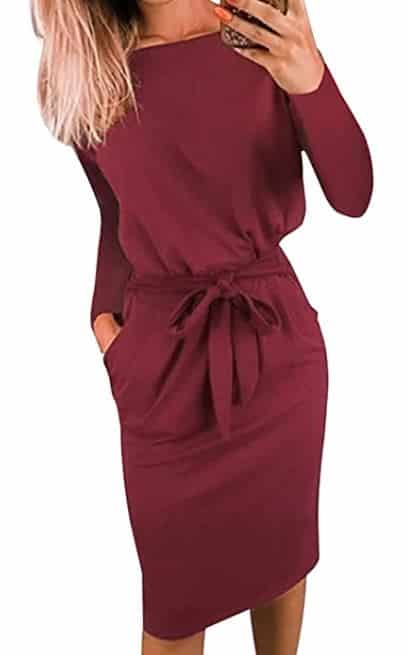 Romantic Lingerie for your Valentine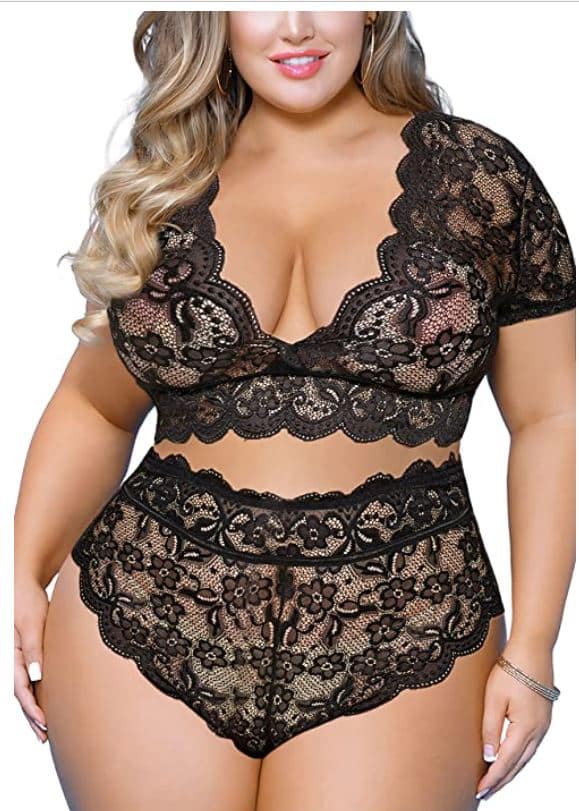 Read Next:
How to Have A Romantic Libido-Boosting Valentine's Day Dinner
Our Favorite Cocktail Dresses for Prime Women
The post 3 Outfits and Dates to Inspire Valentine's Romance appeared first on Prime Women | An Online Magazine.