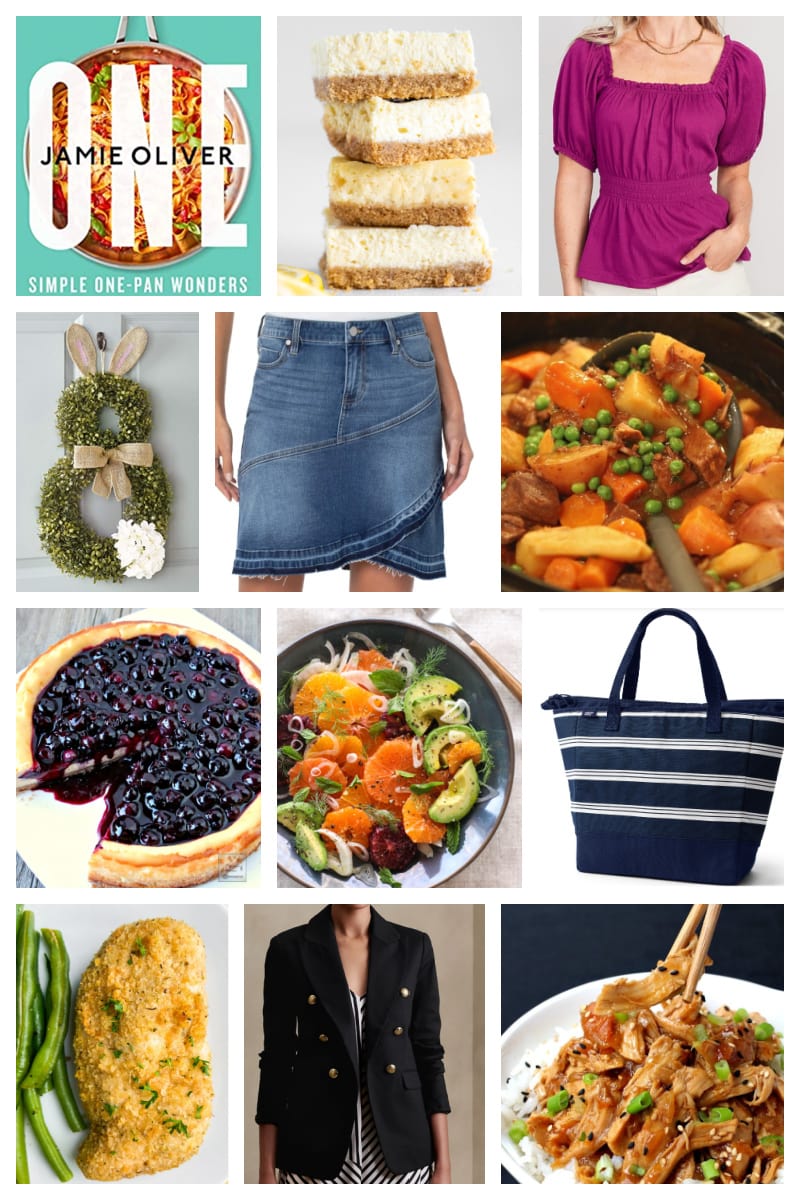 Hi Friends!
Here's my weekly post sharing about what's going on in the world of RecipeGirl, as well as some fun links to things I've come across lately. So here it goes: following are 10 things to share with you this week- everything from recipes to shopping to a few fun articles and more. There are a few affiliate links included here and there. Enjoy!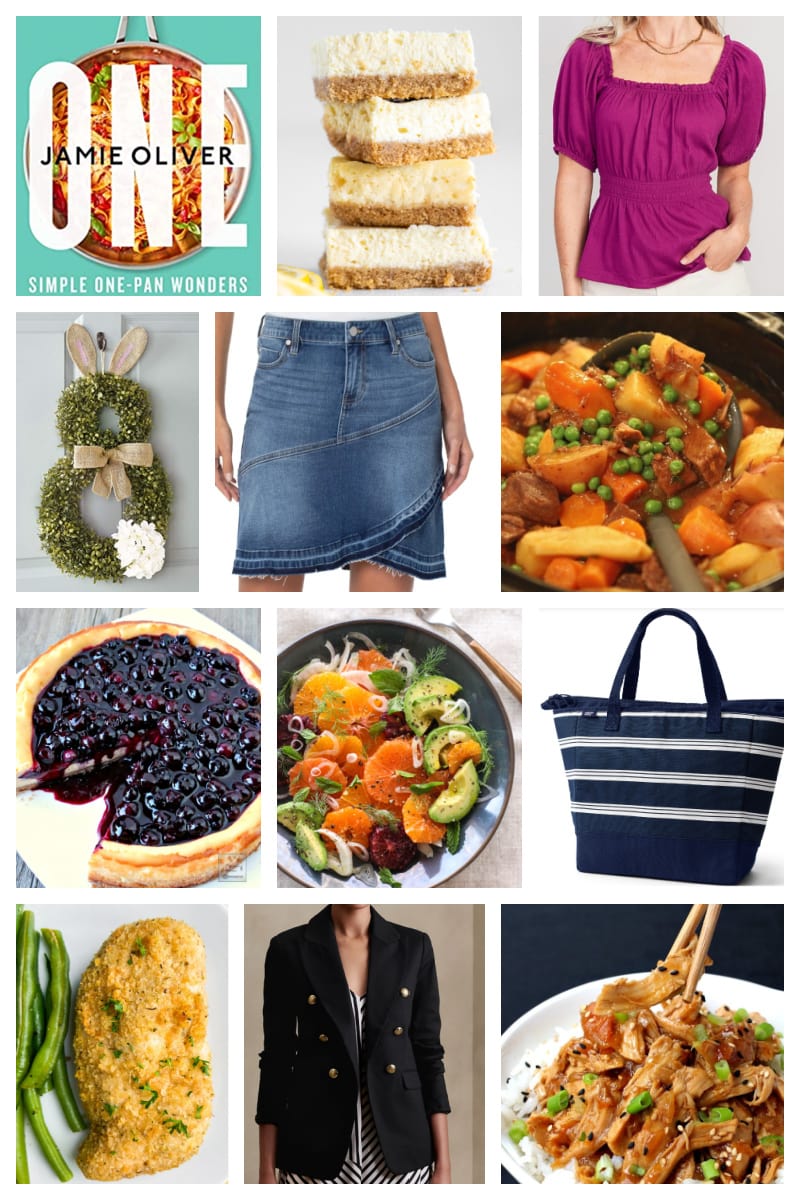 Slow Cooker Favorites!

Fun Shopping Finds:

Instagram accounts to follow:

What I'm watching and reading:
My husband and I watched the new Reese Witherspoon/Ashton Kutcher movie on Netflix: Your Place or Mine. We enjoyed it. It was a cute, romantic movie.
I'm looking for a book to read next. Suggestions??

Fun Recipes I've spotted on the internet this week:

Here's what's going on in my life:
I've been up in central Oregon this week at our other home. We haven't been here since early November, and I sure miss it in the winter. Arizona has much better weather in the winter, so we don't spend much time in Oregon during the cold months. It's nice to be in a chilly place for a bit though to wear cozy clothes and make a fire!

Catch up on food-related news of the week:

Products I'm loving:
I needed a larger suitcase than a carry-on to check luggage, so I picked up this piece. It's perfect, and the wheels seem sturdy.
Have you ever tried Garlic Butter Ritz Crackers? Someone alerted me to the fact that they would be good for our Ritz Cracker Chicken recipe!
How cute is this insulated beach tote bag? I bought it! We love bringing drinks to the beach, and I'm hoping this will keep them cold.
Have you ever seen purple bell peppers? I've just heard about them, and now I must find them.
Since I have the travel bug, I also picked up a travel blanket (it's always freezing on the plane!)
This Easter Bunny Wreath is soooo cute!

Bake this week: 

Next Week's Recipes:
On RecipeGirl: How to make Ricotta Cheese, Irish Cream Cupcakes and Chicken and Shrimp Wontons
On RecipeBoy: Chocolate- Chocolate Chip Cookies
On RecipesForHolidays: 25 Best Pistachio Dessert Recipes for National Pistachio Day!
Have a wonderful week!
XO 
Lori (RecipeGirl)
The post 10 Things to Share #20 appeared first on Recipe Girl®.