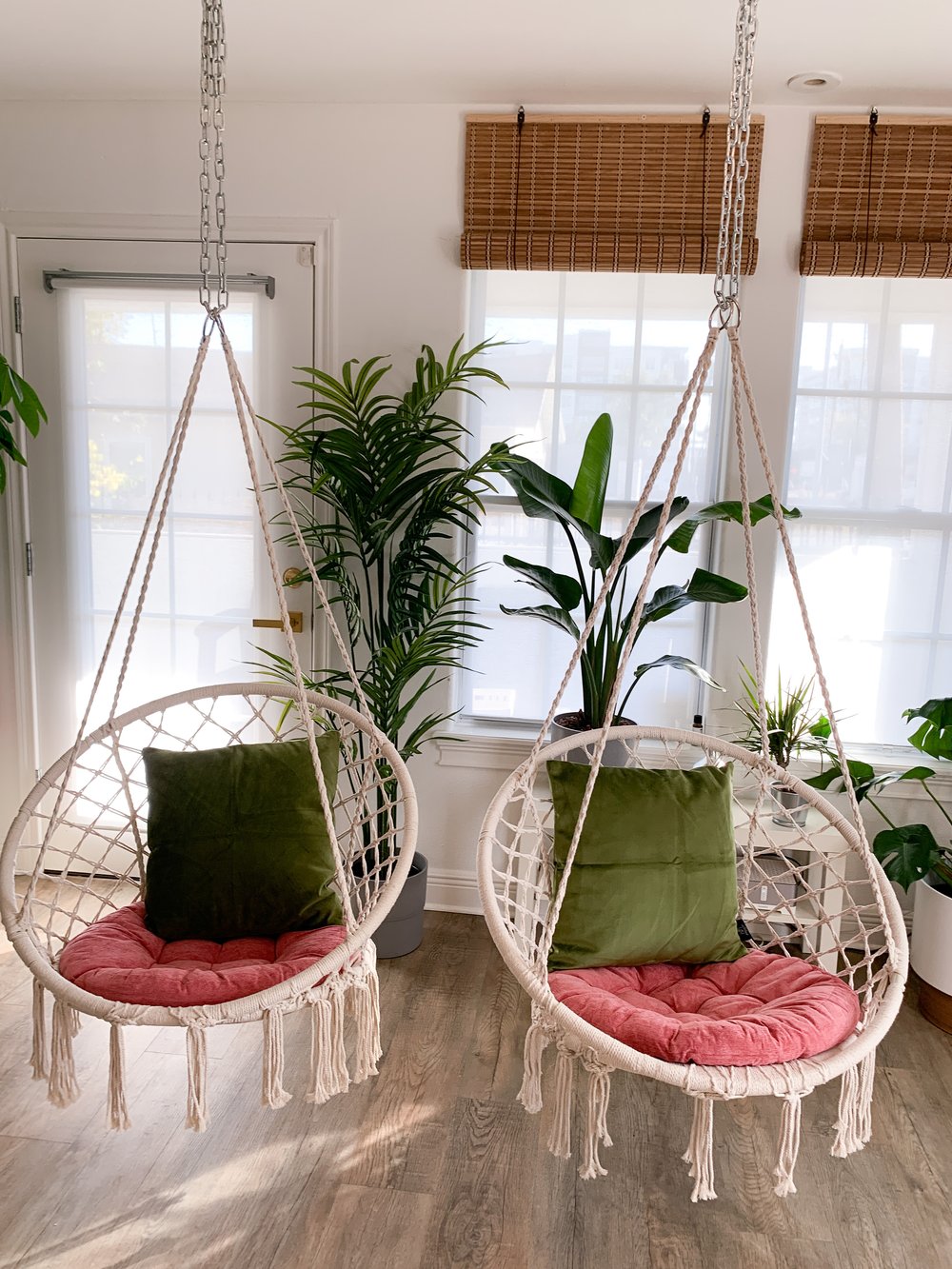 Can I just say…..I miss writing blog posts. Like, a lot.
I've been blogging for well over 14 years. And I think for about 8-10 of those years, I woke up every single morning and wrote a blog post or two. Ever since I started my podcast, I just don't blog as much as I did. I pour my heart into my podcast and sometimes it feels like I don't have much left for blogging. But my heart has always had a very strong love for the written word.
However, there is one thing podcasting can't do and that is create a visual representation of the things that truly inspire me. So I decided to bring back one of my favorite blog columns, 10 things that rocked my world this week…but with a more elevated twist. So, here you have it, 10 things that brought me bliss!
My favorite little hidden massage spa, Blossom Massage, revamped their entryway. I love the combo of pink and green, the plants and the hanging chairs just make such a sweet little touch. Everyone that I have seen there is great but I especially love Karina! If you are in the Houston area, I highly recommend.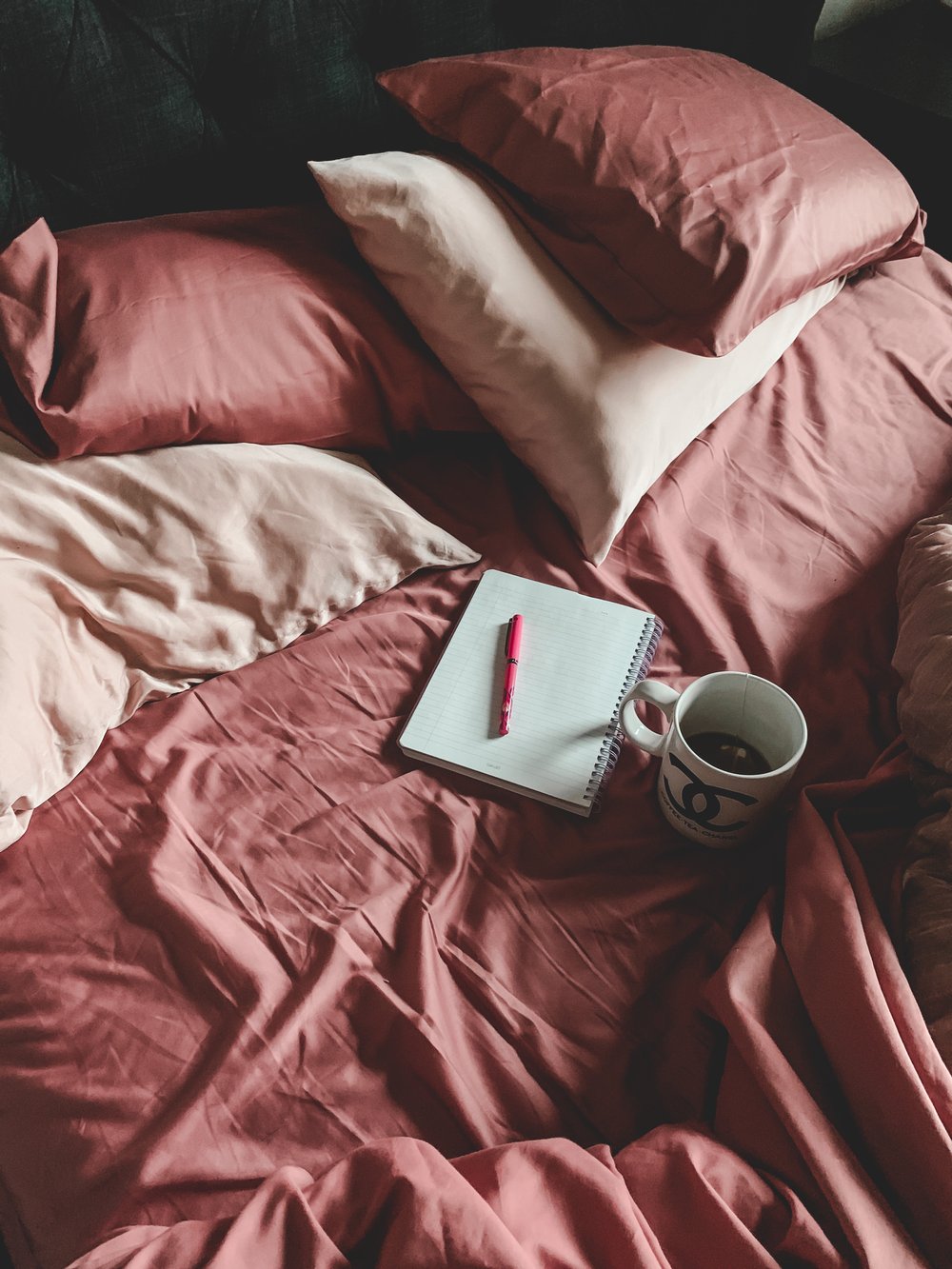 2. I've gotten back in the swing of deep daily journaling again even before I get out of bed and I just have to tell you…what you learn about yourself when you allow yourself to just dump out everything in your mind is incredible. I've experienced a lot of personal growth in the past few weeks and it honestly just feels really good. My latest podcast episode 225. 3 tips for staying grounded in your feminine energy for the holidays, will really help you understand where I am coming from.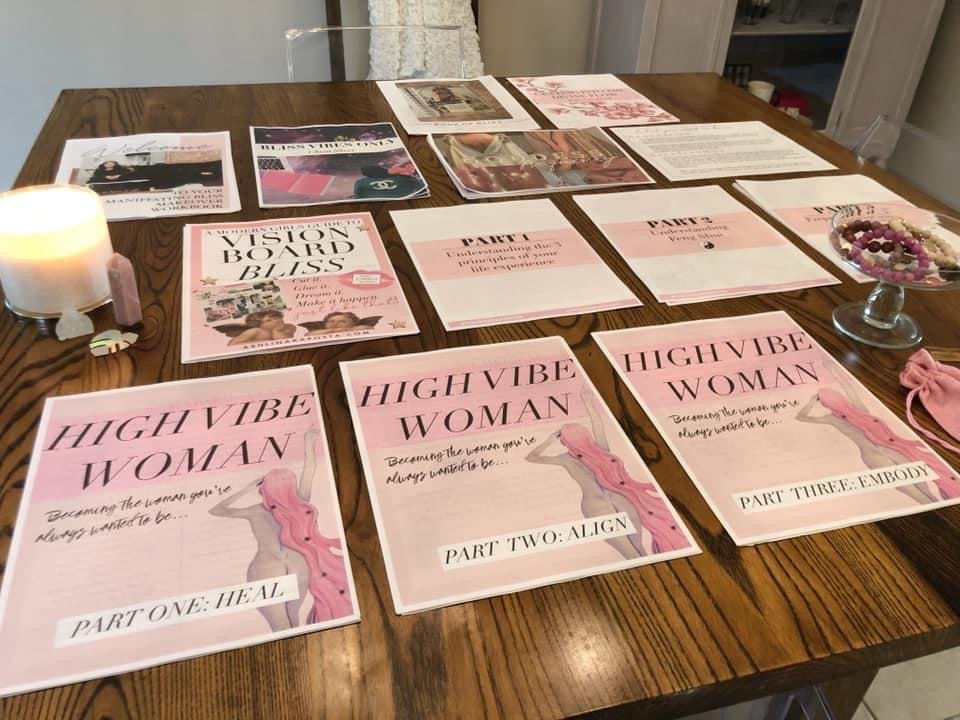 3. I just love this photo from one of the girls in my community, the House of Bliss, Manifest Bliss Membership. This is a shot of some of the workbooks she has worked on. We just did an End of the Year Reflection 2022 workshop that was incredible. All of the workshops are available for replay inside, join here and take this workshop so you can join us in what we are creating for 2023.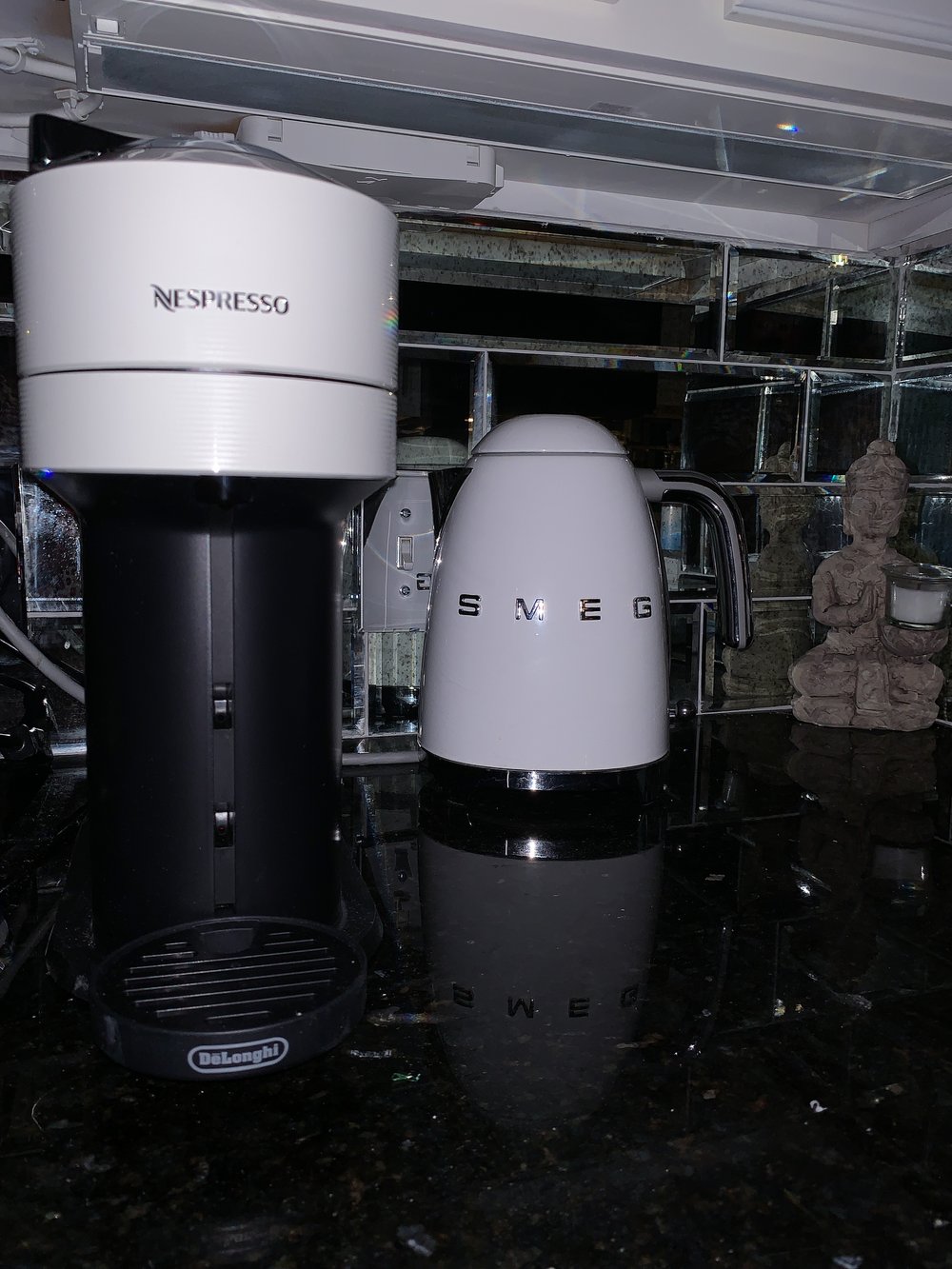 4. I upgraded my coffee experience and joined the Nespresso bandwagon. Literally, it has put a whole new spin on my mornings. I went with the Nespresso Vertuo Next coffee + espresso machine and I am obsessed. I wanted the white one to go with my SMEG tea kettle and they both looks so glamorous against my mirrored backsplash.
Out of all of the coffees/espressos I have tried, I love the Melozio the best. It's like a medium strength, it makes a full cup and I feel like my energy has been the best with that one. Also, they are 7.77 oz. You know I always love an angel number.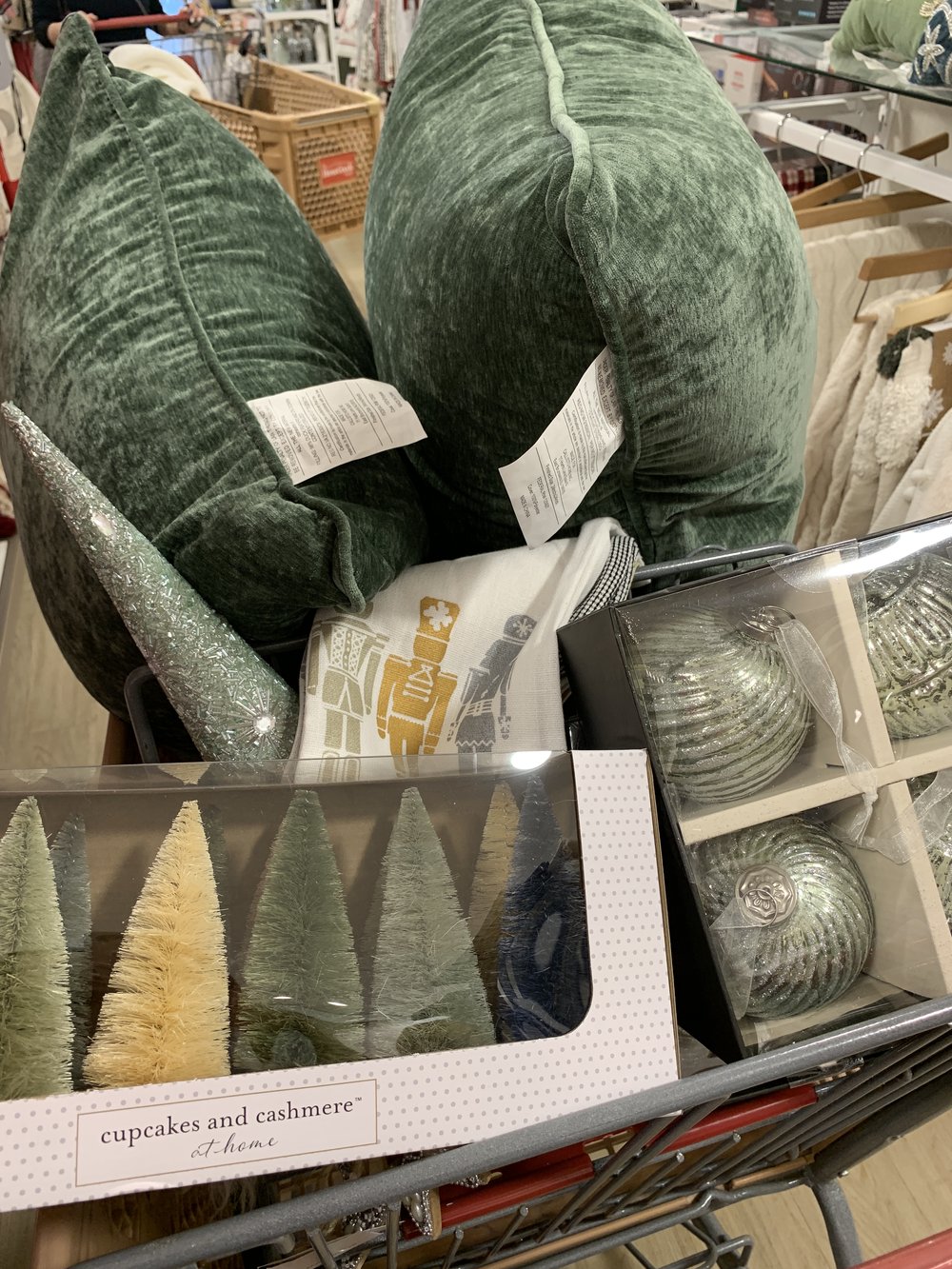 5. I don't know what it is but I just am craving everything around me that I see in green. All the different shades of green have been so beautiful these days. I stopped into HomeGoods to see if I could find some ornaments for my tree and ended up coming home with a basket full of green things to put around the house and honestly, I couldn't be happier.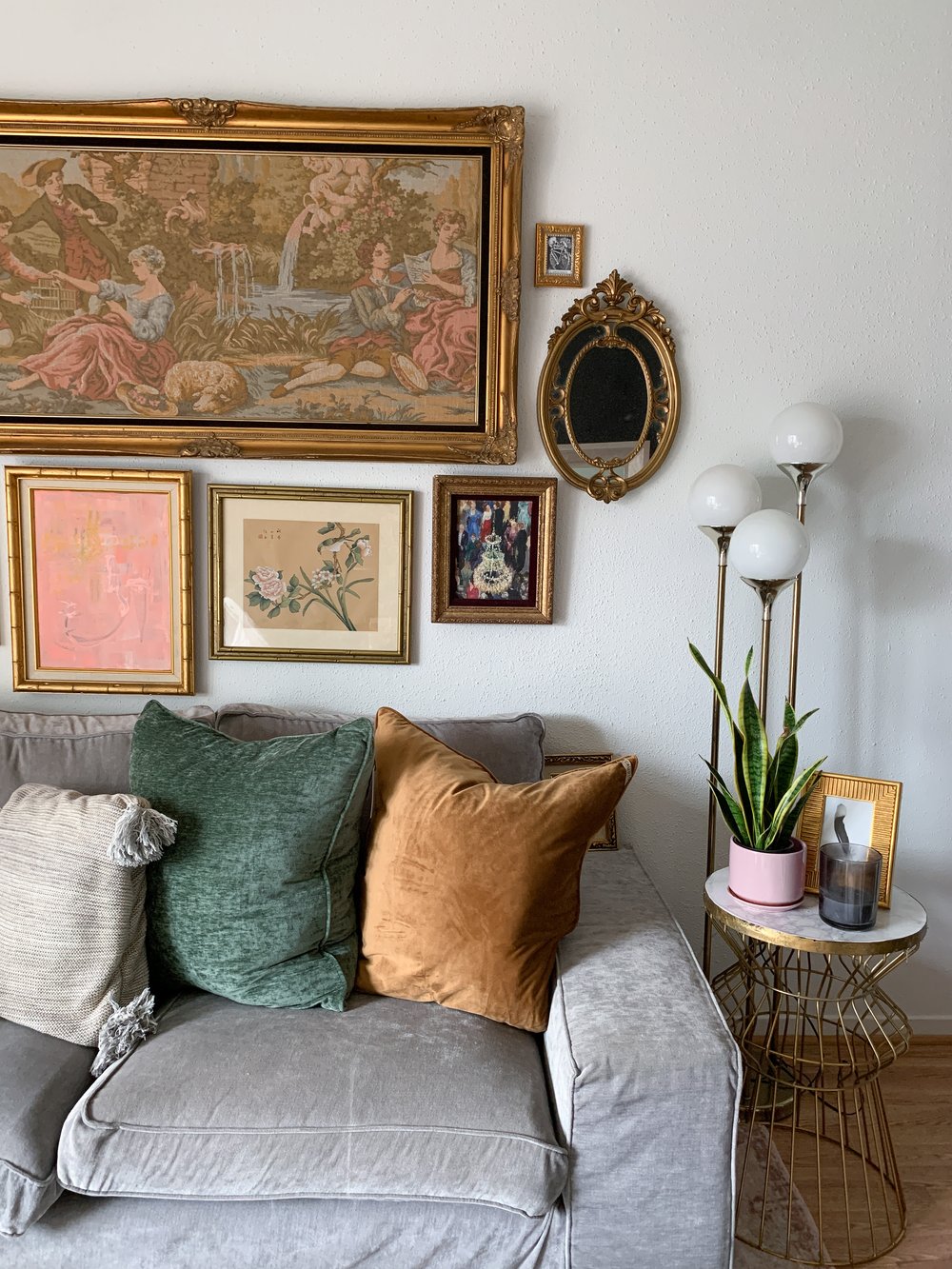 6. I especially love the shade of green in these pillows. It is just a vibe. It kind of brings my entire art wall and pillow combo together. Now, I've seriously been considering that it may be time for a new sofa. As much as I love this sofa, I am so over the color gray. I just want all white everything right now. So, I am on the hunt for the perfect sofa.
I found this white boucle chair I am in love with and I think I may want something like this to match the sofa.
7. And here is the tree. I just love her so much. Last year, I kept her up through March and decorated for several different seasons. She is the perfect size for a smaller home and because she is only 6 foot, pencil pre-lit tree, it adds just the right amount of glow when the nights get dark much sooner than I like.
I went with a rattan drum base instead of a tree skirt because I think it looks more chic and minimal. I also got this adorable blinking star that Roman just loves.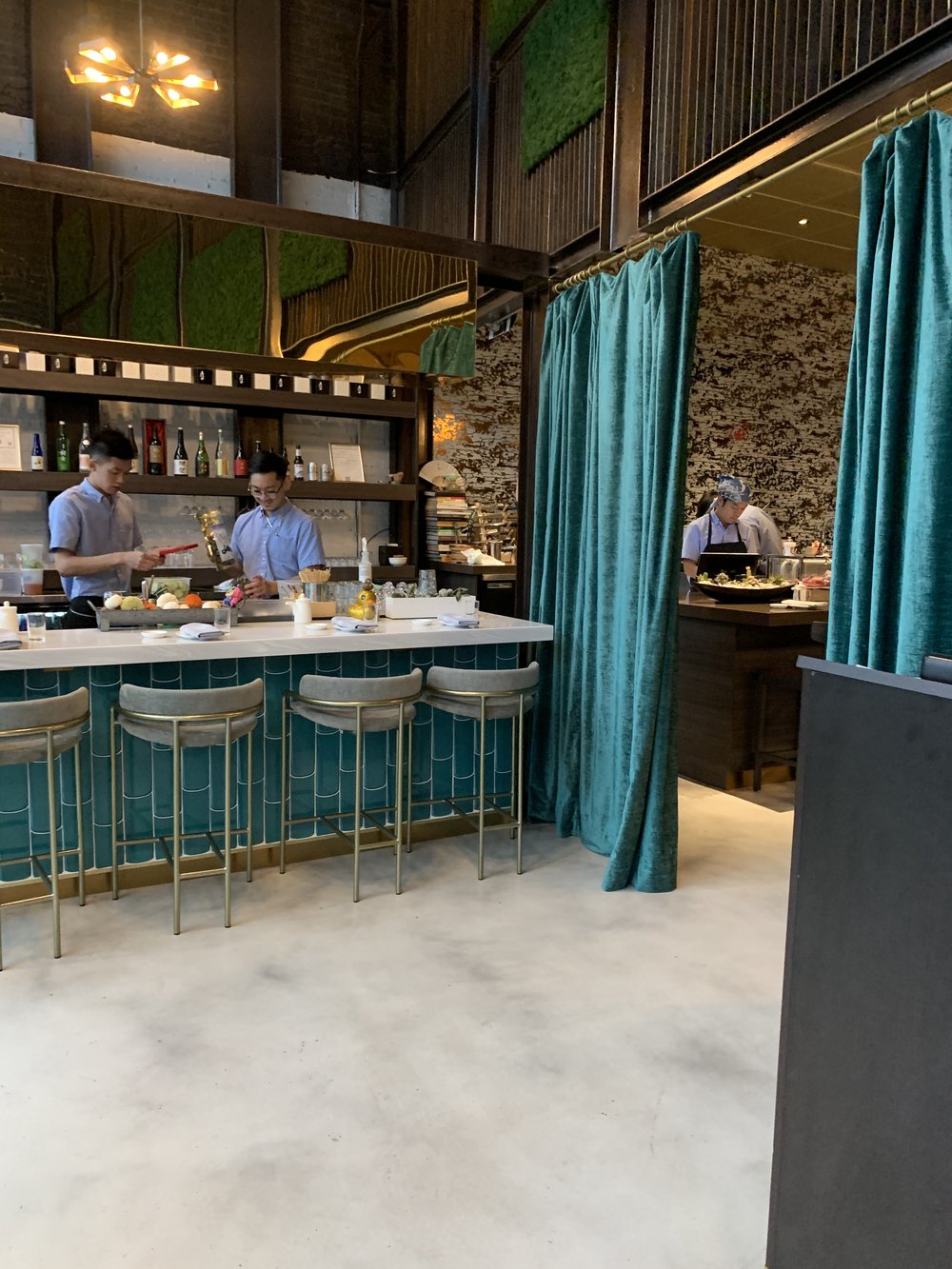 8. Over the weekend we went to a new sushi spot called, Aiko. The entire place was decked out in the most beautiful shades of green and to me, the ambiance is everything. The sushi was also incredibly delicious, I can't stop thinking about the spicy tuna handroll ( I ordered three! ) Definitely on my list for best sushi spots in Houston.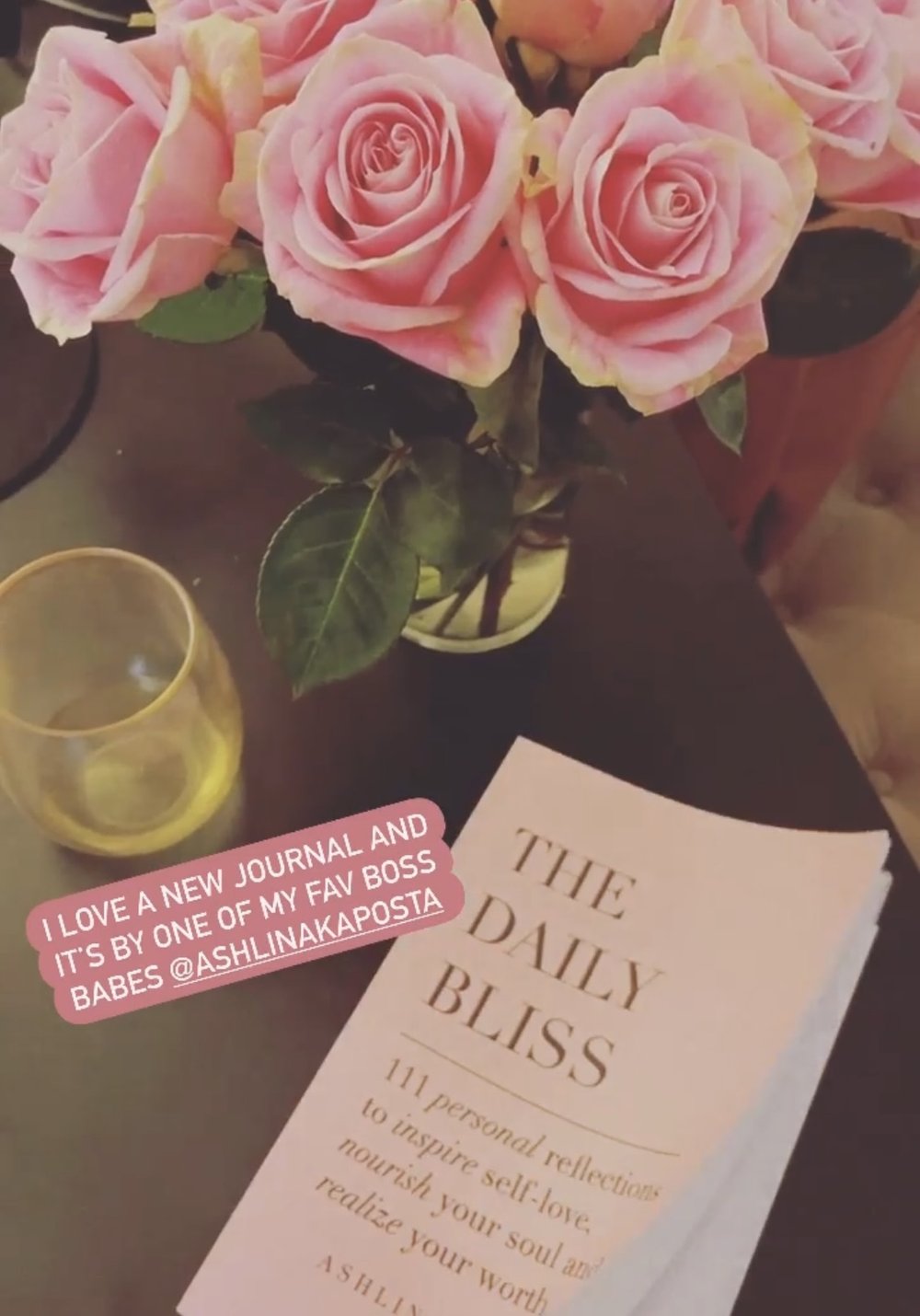 9. I just love when I get photos from you girls and how you are using your Daily Bliss Journal. Literally, journaling will change your life when you get into the habit and this journal is designed to help you do just that. Even if you don't know what to journal, this one will help guide you.
10. This excerpt from a book I am reading really just left me speechless this week. A perfect way to soothe a worrying mind….."i'm okay and since most of my fears are never realized, I'm not wasting another moment worrying about this."
Hope this helps you to move through and navigate and otherwise usually stressful holiday season so you can be grounded and keep your inner peace.
Love you,
Ashlina