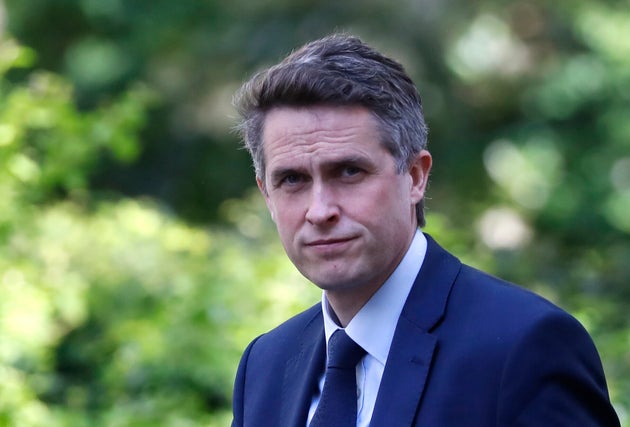 Thanks for being a Waugh Zone subscriber. Know someone who'd like it? Share the sign-up link with them.
Playing catch-up
It was the news many parents, and pupils, had been dreading. Yes, education secretary Gavin Williamson confirmed today he would not meet the prime minister's 'ambition' to give all primary pupils at least a month's classroom time before summer. Millions of children will have to wait until September at the earliest before they see their teachers in person again.
As I've written before, education has been the poor relation of this pandemic. It was inevitable that health and the economy dominated, yet it took weeks for many to realise that the most disadvantaged pupils were suffering most, as the digital divide was exposed more nakedly than ever. But even once the plight of these children was raised, there was often no real sense of urgency to help them.
And urgency appeared to be lacking again today, as Williamson said that laptops for deprived pupils wouldn't arrive until the end of this month. The minister insisted that was always the timetable, without once admitting that would still mean three whole months of kids falling behind their richer peers because their parents can't afford a computer or wifi.
Just as concerning today was the hint from both No,10 and the DfE that schools may not even reopen fully in September. Williamson's hands may be tied by the 15-child limit of 'protective bubbles' (which as it happens in primaries don't require 2m social distancing), though he did hint that "as that [limit] is changed" more pupils could return.
As England's children's commisisoner Anne Longfield pointed out today, Legoland theme parks, department stores and even pubs look like they will all be opened before schools finally take in all their pupils. That feels like a surreal sense of priorities that ought to shame everyone involved.
With the shift from protecting the NHS to repairing the economy, the soundbite of choice for any minister these days is to say it's time to consider 'saving not just lives but livelihoods'. But what about a third 'L' word, 'life chances'? Apprenticeships, GCSEs, A-levels, university entrance, all are at stake for many children who haven't got a room of their own to study in, let alone a computer in the house.
As education select committee chairman Rob Halfon highlighted, 700,000 children lack the proper tech for online teaching. But Williamson talked only of a scheme to provide 230,000 laptops (and only 100,000 have gone out so far). It beggars belief that a bigger, more rapid system was not put in place from the start of the school closures. Although some pupils have been sent extra books and worksheets, in many cases they've essentially had to teach themselves.
Just as worrying, the government won't even commit to helping the parents of poorer pupils to feed them. Williamson was asked repeatedly today if he would extend the free school meals vouchers to cover the summer, with families on incomes more squeezed than ever. He repeatedly either ignored the question or fell back onto verbiage about DWP providing £6.5bn of support.
‌The government, like schools themselves, often measures its policy success according to how many pupils on free school meals hit various targets or get places at prestigious universities. Those measures risk going backwards unless there's a concerted effort to provide catch-up lessons. Instead of 'levelling up', Boris Johnson will have presided over deepening inequality, particularly in Red Wall seats he promised to help.
I should declare an interest here as I was myself on free school meals as a kid, in a house with few books but lots of love. It's painful to think that children in 2020 are suffering the double penalty of not only facing hunger in the summer, but the added stigma of having fallen behind because they lack the computers of their classmates.
I'm told Williamson is acutely aware of the need to draft a rescue plan for these children. He said today that "there is no magic, simple solution whereby we can put something in place for a short period" and said he was putting in place "an approach over a full year and more". If that means a relentless focus on helping those held back by the pandemic, it's welcome. But it was pretty alarming that he had no detail at all for what such a plan would entail.
Will there be portakabins built at speed this summer (like lots of mini Nightingale hospitals) in playgrounds and on school playing fields to create extra space? If the big issue is the need for more staff for smaller classes, will there be a huge expansion of trainee teachers, supplemented by an army of returning teachers (like returning doctors and nurses)? Why is there no taskforce of councils, teachers and ministers meeting round the clock to devise solutions?
Moreover, will there be a 'catch-up premium' to fund extra staff and lessons? When will extra lessons be provided? How can the school year next year be reshaped? From those at preschool to those taking exams next year, these questions over coming months could decide their entire futures. But at the moment there is a big gaping hole where policy and strategy, and empathy, should be.
Quote Of The Day
"We have never traditionally provided free school meals all the way through the summer"
Gavin Williamson on why he's not (yet) budging on feeding poorer pupils
Tuesday Cheat Sheet
Business secretary Alok Sharma confirmed that non-essential shops would open next Monday. He said that the 2m rule seen as crippling for the hospitality industry would be reviewed, stating "when it is safe to do so we will see whether you can move to a shorter distance".
Having focused on "thuggery" on Sunday night, Boris Johnson changed his tone markedly on the UK Black Lives Matter protests to tell the Cabinet his message now was "'I hear you and I understand'.
Health minister Helen Whately quickly backtracked after she suggested scientists were to blame for the deaths in care homes from coronavirus. Having been told by SkyNews' Kay Burley 'You can't stick this on the scientists", she replied "Well, I can".
MPs and peers held a minute's silence in memory of George Floyd. Several Labour MPs 'took the knee' in and around parliament, with Keir Starmer and Angela Rayner staging the protest in their office.
Work began on the removal of a statue of slaver Robert Milligan outside the Museum of London Docklands, just hours after the Canal and River Trust agreed the move with Tower Hamlets council.
A new YouGov poll found that if there was a second wave of Covid-19, 33% would say the public are most to blame, compared to 26% who say the government would be. 33% say both would be equally responsible. 56% of Tory voters say the public would be to blame for a second coronavirus wave, compared to only 19% of Labour voters.
Temperatures within the Arctic Circle have hit an astonishing 30C this afternoon.
‌
What I'm Reading
Where The Science Went Wrong On Covid - Lawrence Freedman